What do you usually do on a day off? Laze around and catch up on some sleep or stroll around the same ol' malls that you've already visited a thousand times? C'mon people! Do something fun and indulge in some adventure this weekend! 
We mean, Delhi has some of the most exciting adventure parks, so how about getting an adrenaline rush on your next day off? Well then, don't think twice 'cause we picked out the best amusements parks in Delhi - read on!
1. MoJoLand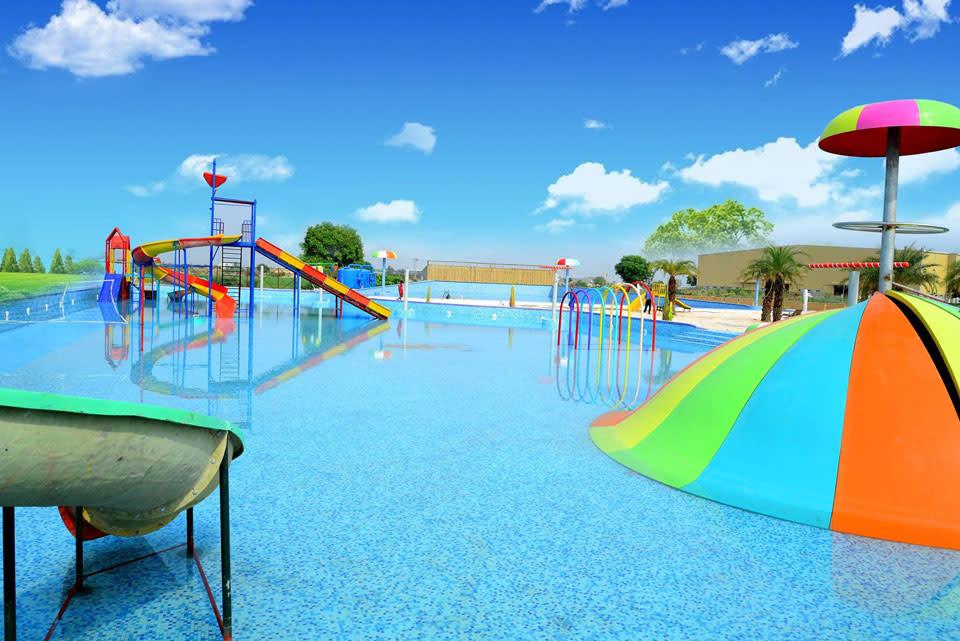 This adventure park gave us a whole new reason to head to Murthal! Loaded with thrilling adventure sports like Bungee Jumping, Free Falling, Zip Lining, Rock Climbing, Archery and Sky Cycling - this place is perfect for that adrenaline kick! You can also check out their Lagoon Water Park in summers, as it has some really cool slides that you gotta try out! 
Entry | Rs 600
Location | GT Karnal Road, NH1, Village Bhigan, Tehsil Ganaur, Sonipat
Book Your Packages Online Here | http://www.mojoland.in/book-tickets/
Check Out Their FB Page | https://www.facebook.com/mojoland.in/
2. Frenzy Adventure Zone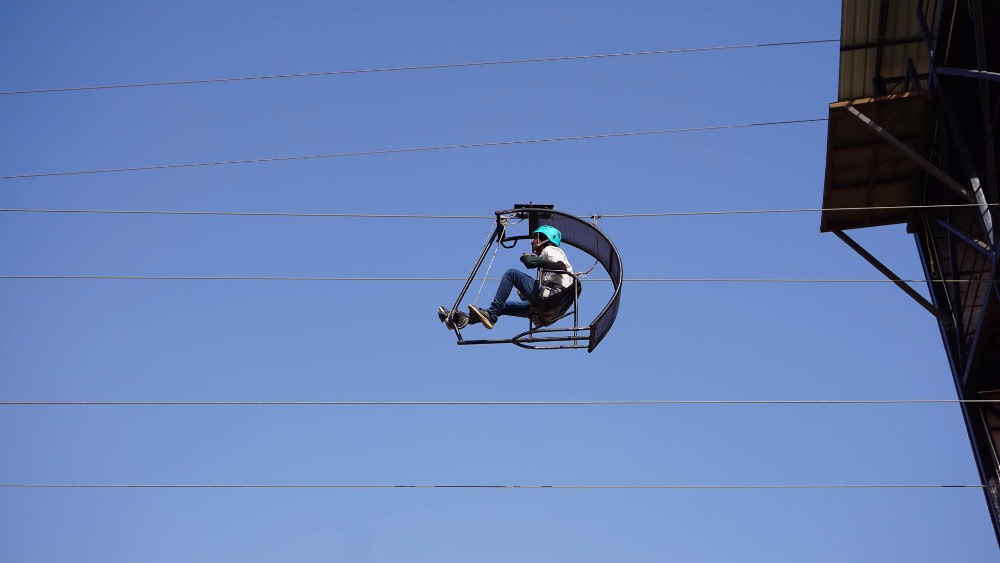 This amusement park in GGN has tons of rides and adventure sports that you can indulge in like Zorbing, Wall Climbing, Zip Lining, Dirt Bike, Sky Cycling and more. They also have some cool games like Bungee Run, Cat Walk In The Air, Rappelling, Hammer Xtreme and trust us peeps, they're enough to get your heart pumping faster! 
Entry | Rs 350 (Kids) & Rs 450 (Adults) 
Location | VSR 68 Avenue, Sector 68, Badshahpur, Sohna Road, Gurgaon
Book Your Packages Online Here | http://frenzyadventure.com/packages/
Check Out Their FB Page | https://www.facebook.com/frenzyadventure/
3. Appughar Water Park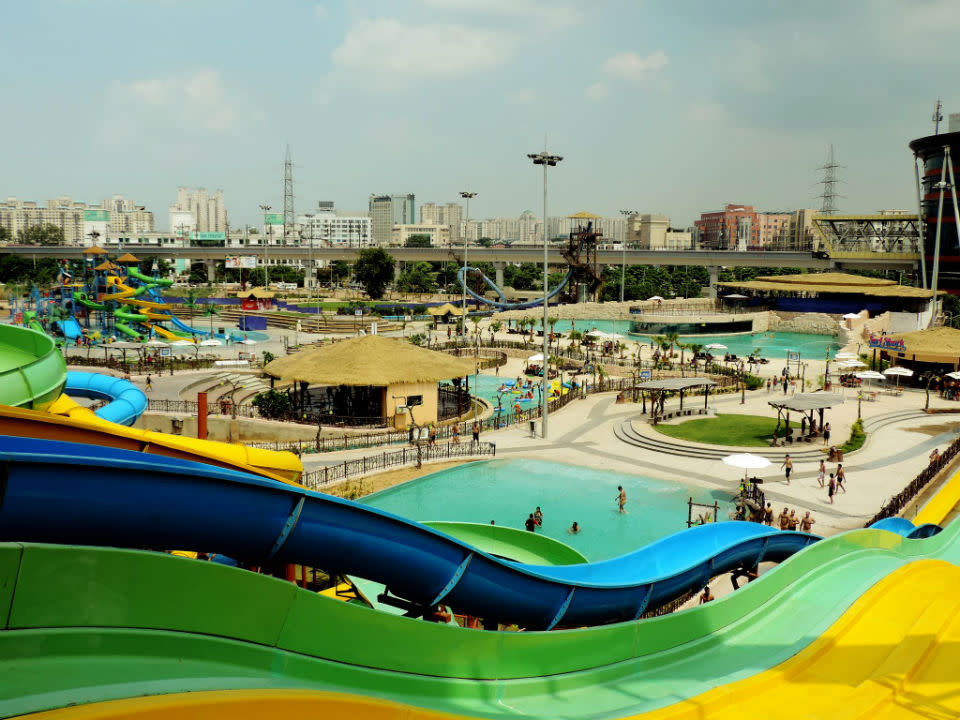 If you still remember this place as Oysters Beach House, then you need to check it out right away peeps 'cause it has taken quite a turn since the last time you've been here for sure! Perfect for a day out, this place has some really cool rides like the 90 feet high Skyfall or the Aqua Loop and TONS more that'll thrill your adventure-loving soul!
P.S. - Their waterpark is closed till 1st March, so plan a visit accordingly!    
Entry | Rs 1299 (Water Park) 
Location | Leisure Valley Road, Sector 29, Gurgaon 
Check Out Their FB Page | https://www.facebook.com/appughargurugram/
4. Fun 'N' Food Village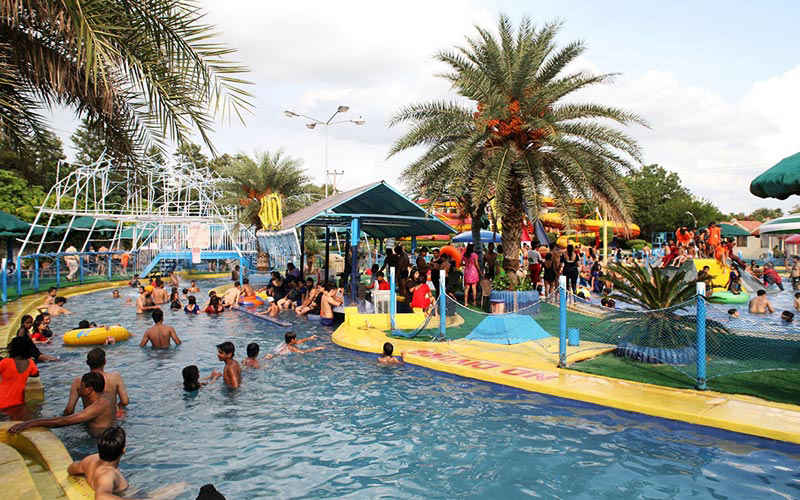 This one has been around since forever, so go there just to relive old memories and make some new ones! They have various joy rides, a water park (also known as the Village Park) and an open-air theatre *NAICE*. Plus, they have great health club facilities including jacuzzi and spa and great food to munch on, in short, perfect for a family day out. The water parks are closed till summers, but you can also check out other fun rides here!  
Entry | Rs 1,000 Onwards
Location | Old Delhi Gurgaon Road, Kapashera Estate
Here's Their Website | http://www.funnfood.com/index.html
Check Out Their FB Page | https://www.facebook.com/FunNFoodVillage/
5. Worlds Of Wonder (WOW)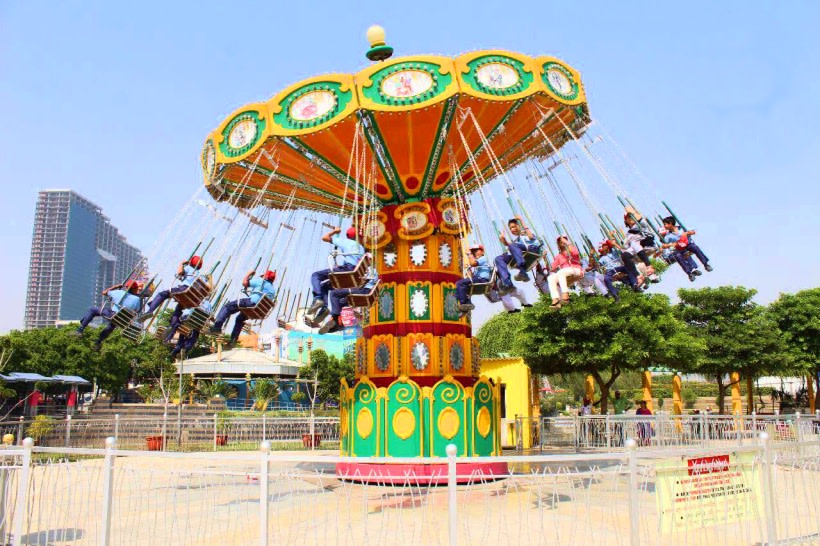 There's something about this place that brings out your inner child! Maybe it's the ah-mazing water park or maybe it's the 20+ rides in the amusement area that makes us want to come here again and again! Although their water park is closed till March, till then you can always enjoy the amusement park there! 
They have 5 themed restaurants where you can chill after an adventurous, 'ride'ful day, and you can also check out the indoor gaming area which has pool tables and bowling alleys or try your hand at paintballing! 
Entry | Rs 549
Location | Entry Gate No. 11, Entertainment City, Adjacent To The Great India Place Mall, Sector 38A, Noida
Book Your Packages Online Here | http://www.worldsofwonder.in/amusement-park-booking.php
Check Out Their FB Page | https://www.facebook.com/worldsofwonder/
6. Adventure Island
You'll find everything from fun mini roller coasters to scream-worthy water rides here and they're all super fun! The adventure zone here has various sports like Wall Climbing, Zip Lining, Water Coaster and many more, so get over here with your squad and spend a day filled with lots of fun ride and a dash of adventure! 
Entry | Rs 350 Onwards
Location | Opposite Rithala Metro Station, Sector 10, Rohini
Book Your Tickets Online Here | http://adventureisland.in/travel/search
Check Out Their FB Page | https://www.facebook.com/funatadventureisland/
7. AapnoGhar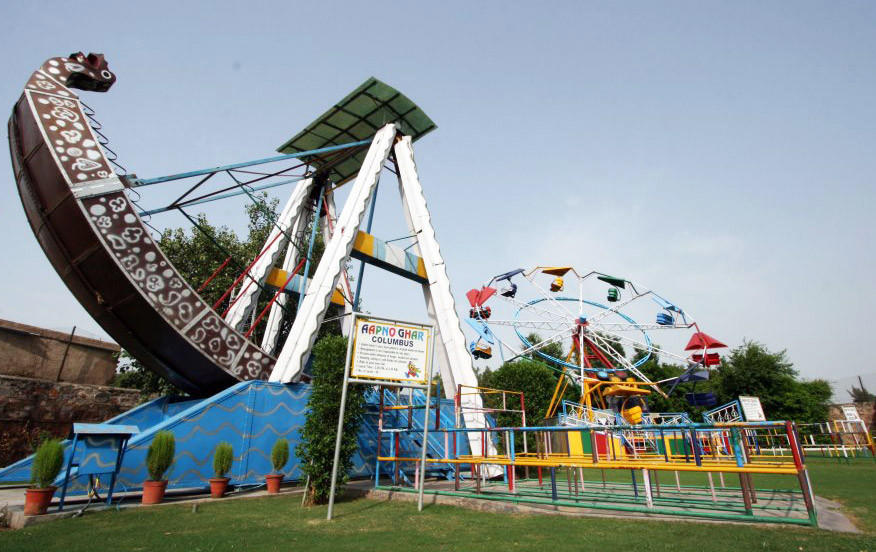 Aapno Ghar in GGN is an amusement park that has just about every type of entertainment option available under one roof — water & joy rides, partying facilities, accommodation options, restaurants & bars, everything - you name it and they have it, so do come on by and don't forget to bring the fam!
Entry | Rs 1,199 
Location | 43rd Mile Stone, NH-8, Delhi – Jaipur Expressway, Sec-77, Gurugram
Here's Their Website | http://www.aapnoghar.com/
Check Out Their FB Page | https://www.facebook.com/aapnoghargurgaon/
8. Splash Water Park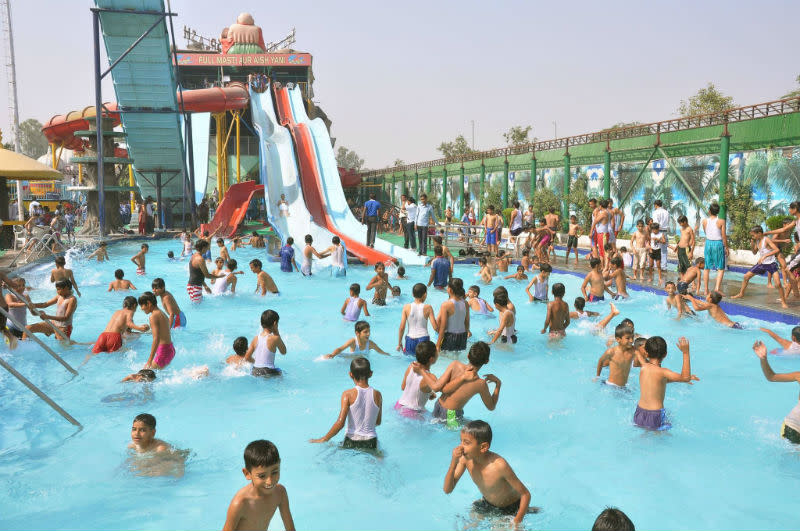 Splash Water Park has many different joy and water rides that one cannot help but 'splash' into *wide grins*! It has tons of water slides, a wave pool and a refreshing waterfall as well. The Kiddies Pool is where you can let your kids go free as it's quite shallow and safe. 
A day might just fall short if you want to make full use of each ride. The water park here has always been the biggest crowd drawer but since it's closed till the end of winter, you can enjoy the joy rides till then!  
Entry | Rs 500 Onwards
Location | Main GT Karnal Road, Near Palla Moad, Alipur
Book Your Packages Online Here | http://www.splashwaterpark.co.in/parktimingticket
Check Out Their FB Page | https://www.facebook.com/splashdelhi/