Rickshaw Tours, Cycle Rides & Segway Tours: 9 TOTALLY Offbeat Ways To Discover Apni Dilli
Delhi has always held great significance when it comes to mapping India's glorious history, be it political or geographical. Shedding and adopting a new name in every era, this city has been the seat of powerful empires and boasts of a multilayered and rich potpourri of cultures, structures, ethnicity, spirituality as well as food, customs and legacy.
There's lots to see and explore in Delhi, be it the innumerable forts and tombs that the city holds within its folds or the various tales it wishes to share with the visitors through its centuries old cuisines, customs and folklore. So today we bring to you a curation of different ways you can discover, or perhaps re-discover, the good ol' city in offbeat ways. Scroll on!
1. Segway Tour On Rajpath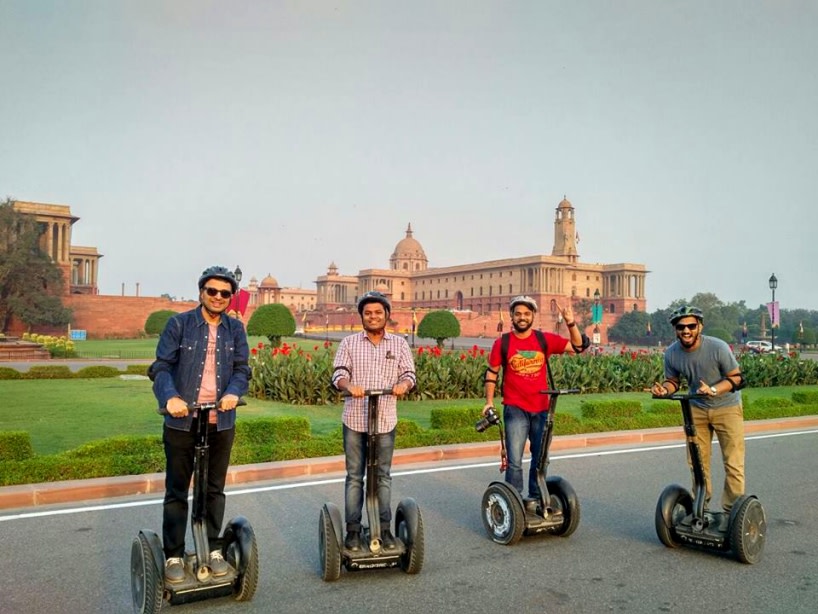 Any visit to the capital city will remain incomplete without a stroll along Rajpath, right? Wrong! Ditch the slow walks for a fun and exciting segway tour around Rajpath, that's not only guided but also allow you to stop for photo ops and explore the area at your own pace without the hustle of the crowd or the bustle of the insane city traffic. You can easily find many tour services online and one such is Delhi City Segway Tour, which will happily make you zip across this historic area!
Here's Their FB Page | https://www.facebook.com/DelhiCitySegwayTour/
2. Dilli Darshan Helicopter Rides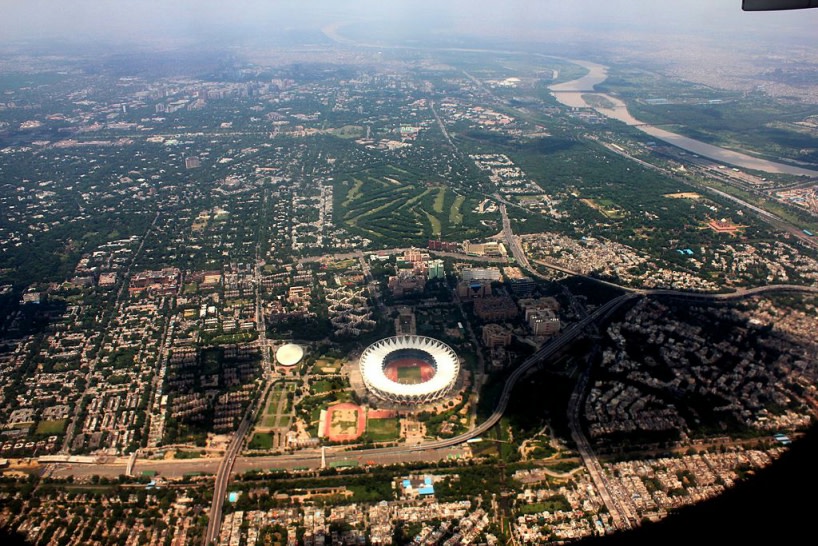 One of the best things Delhi was blessed with was to finally have a chance to discover Delhi from a bird's eye view. Dilli darshan with Pawan Hans Helicopters came as a respite to a lot of enthusiasts who could now ditch the city's maddening traffic in an effort to check out Delhi's most prominent landmarks. With a 10 and 20 minute tour option to choose from, you can opt for any based on your interest and time, starting at just Rs 2,500!
Here's Their Website | http://www.pawanhans.co.in/
3. Heritage Cycle Rides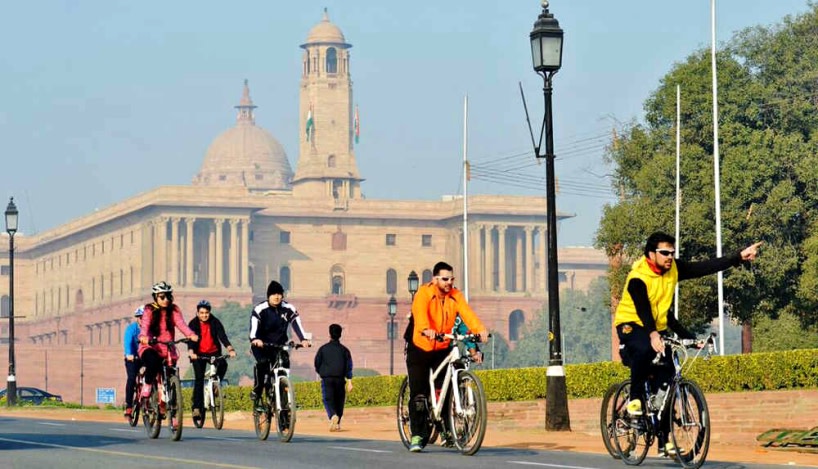 If you ever want to take it slow and steady in this fast paced metropolis, then this is the best way of exploring the many shades of the national capital. Catch the smells, sounds and sights as you paddle through the intricate web of overcrowded streets and lanes around town. Whether it's the dingy and narrow lanes of Old Delhi with its fascinating alleys or the concrete forts of new-age Delhi that you wish to explore, there's lots to discover. And what's more, SpinMonkey is an organization that actually plans cycle rides across Delhi, so defo check them out!
Here's Their FB Page | https://www.facebook.com/spinmonkeytours/
4. Heritage Line Metro Rides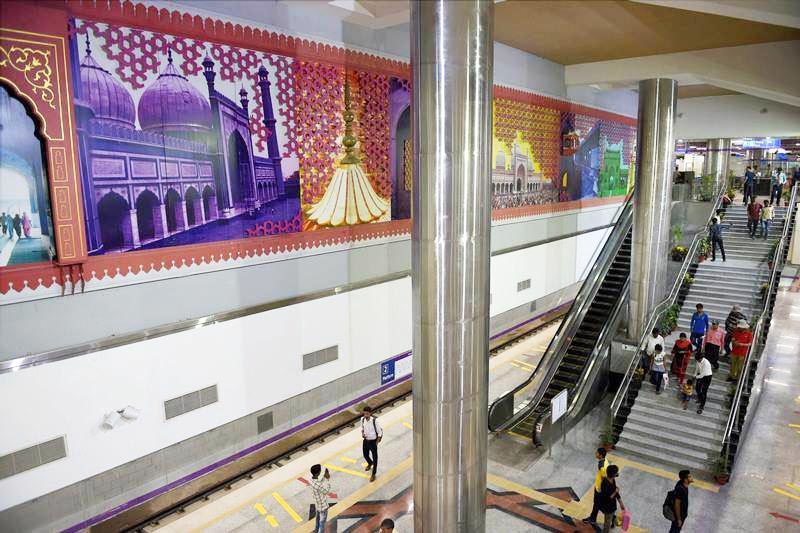 A lot of us were thrilled when the gates of the Heritage Line of Delhi Metro were thrown open to the public! Why, you ask? Well for one, this meant commuting in style and comfort to these age-old and gorgeous places and getting there without the super fast metro could drain half of your energy. But no more, because the Heritage Line covers four main stations - Delhi Gate, Jama Masjid, Lal Quila and Kashmere Gate, making many nearby prominent landmarks and bazaars easily accessible to the public!
5. Delhi Tourism's HOHO Bus Rides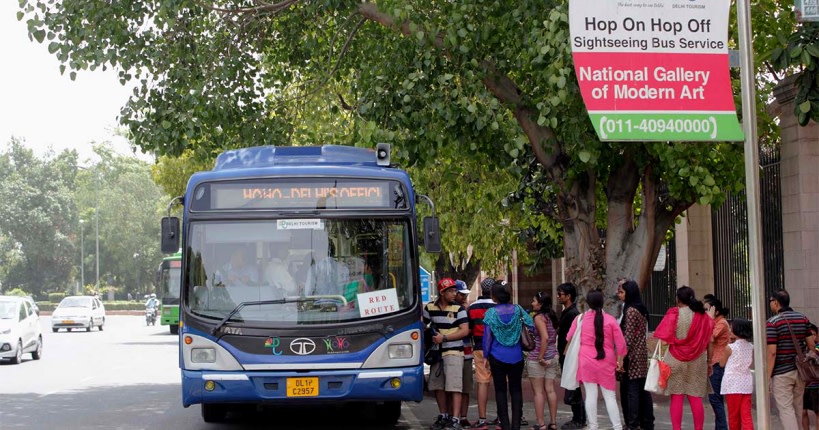 Picture Credits: hohodelhi.com
Now this one's a pretty well known yet efficient way of moving around the city and exploring the capital's most visited sightseeing places. You can book yourself a seat in their low-floor AC  buses that cover over 20 attractions in town, including many colourful markets. You'll also be given audio commentary and a free guide book when you hop on-board. They cover everything from forts and museums to popular shopping spots, and you can choose a one-day or two day trip based on how many places you wish to sightsee!
6. Food Walks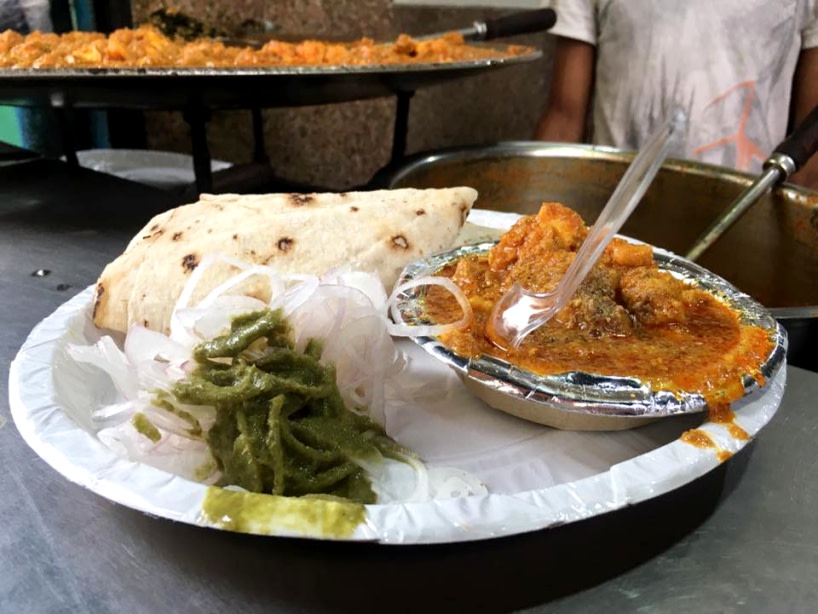 Food walks or culinary tours are a great way of getting a taste Delhi's culinary treasures! Often a favourite with those who love popular street food and a story to go with it, you can choose to get into the lanes of the old city or check out the legendary food joints sprinkled around town via these entertaining food walks. Delhi Food Walks, a cool AF group in the city, hosts a lot of fun food walks for you to try out over a weekend, so check 'em out!
Here's Their FB Page | https://www.facebook.com/DelhiFoodWalks/
7. Photo Walks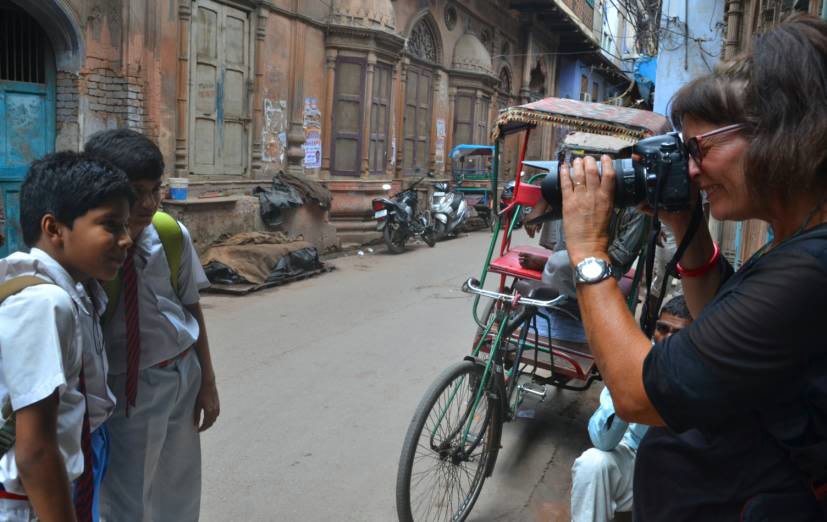 Picture Credits: photographytourindelhi.com
A photo walk is another way of exploring the city through the lens of your cameras and capturing the memories and essence of the places you choose to visit. Pictures are capable of capturing and telling a thousand stories and you will regularly find a bunch of like-minded people who do not simply wish to click away but also want to hear the story and look beyond the surface of magnificent Delhi gems. Photography Tour In Delhi is one bunch of people who actually organize awesome photo walks, so give them a call!
Here's Their Website | http://photography-tour-in-delhi.business.site/
Call Them | +91 8802 105 459
8. Heritage Walks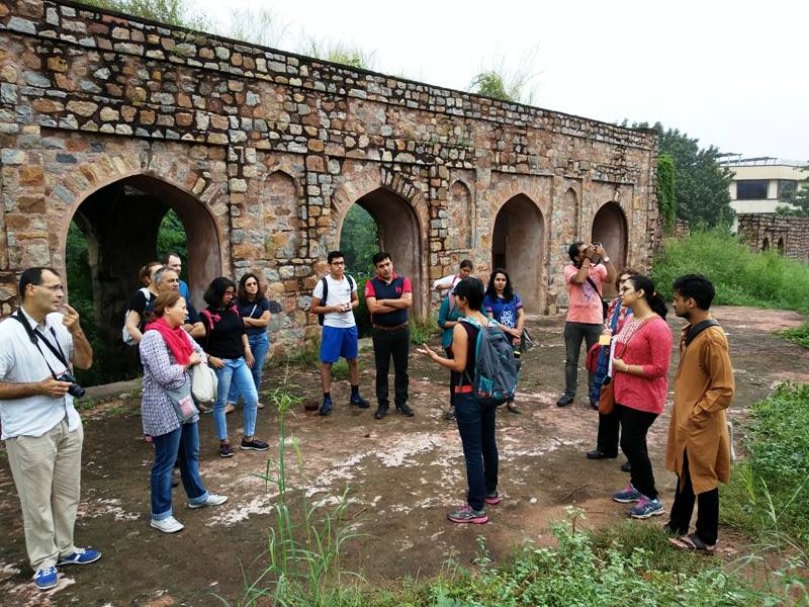 Now these are much like exploring the city's hidden secrets through myths and folklore, except there would be a historian or city expert to guide you through the many layers of history. Unravel the unseen, unknown sides of the city through the many facets of historical facts that cover the surface of these glorious buildings and structures and warm the roots, thus making them such a significant part of city's landscape. For a fully planned excursion, call up Delhi Heritage Walks, which routinely hosts some out-of-the-ordinary heritage walks!
Here's Their FB Page | https://www.facebook.com/Delhi-Heritage-Walks-365363473526287/
9. Old Delhi Rickshaw Tours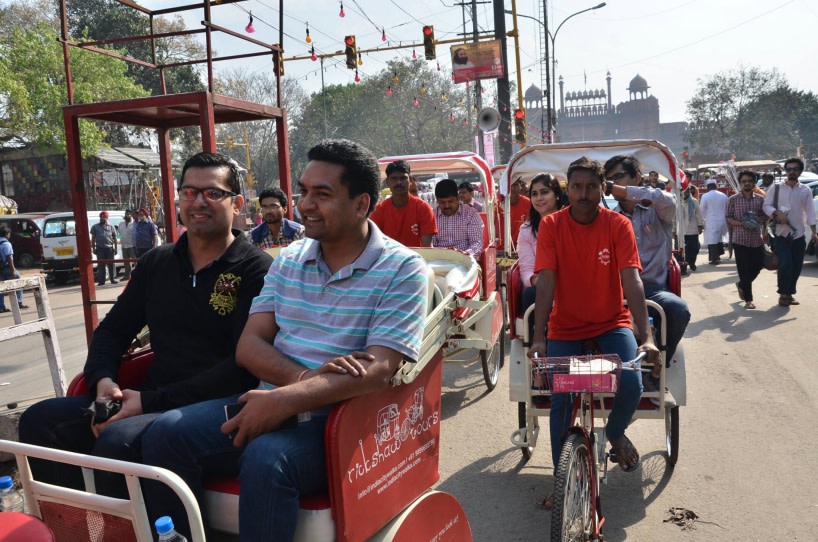 Picture Credits: Rickshaw Tours
This might be limited to the bylanes of Old Delhi, but it's as fun as it can get! Look deep into the city's heart as you ride along the bumpy roads sitting on the rickshaw that lets you see, hear and smell the beats of this ancient quarter that was once the only face of Delhi. From food to shopping to sightseeing, do it all here at a steady pace as the rickshaw takes you along on a journey and experience of a lifetime. And to save you the time and effort, Rickshaw Tours crafts cushy and custom-made rickshaws and will take you all around Old Delhi in desi style!
Here's Their FB Page | https://www.facebook.com/RickshawTours/
There you go. Choose one (or all) and gear up for the ride of a lifetime!