Rekindle Your Fight Club Obsession by Dropping Over @ Cafe Dishoom in Satya Niketan
We were wandering around Satya Niketan and got intrigued by a Bullet Bike, causally hung in the balcony of a cafe. Since we were famished and wanted to know the story behind the bike, we climbed our way to the place. As we made our way in, the first the thing to catch our attention was a caged, cosy seating area. With cushions to sit on, this particular area in the café looked perfect to catch up with a bunch of friends.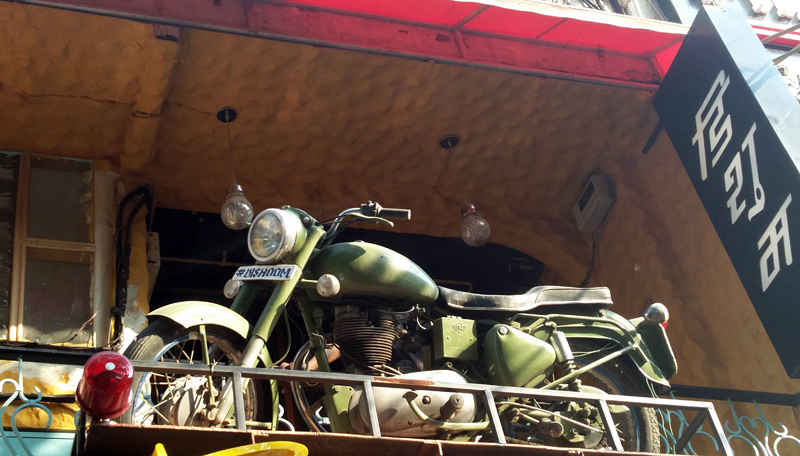 Looking around, we gathered that the theme and name of the place is inspired by the 70-80s Fight Club culture. The place is weaved around a masculine, macho feel. One more alluring thing was a dismantled bullet on the wall to show that someone had 'Dishoom-d' the bullet.
Hunger was creeping up so we wasted no further time in ordering ourselves some treats. Read on!
Red Velvet Shake and Happiness Shake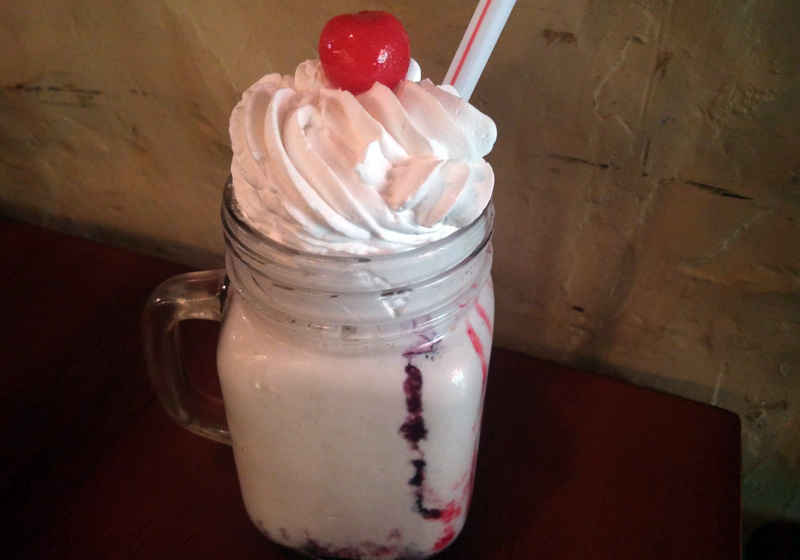 Happiness blended and served in a jar, the name could not have been more apt for their Happiness Shake; frozen fruits mashed and blended with vanilla ice-cream and served with lots of whipped cream, this is the answer for any gloomy day!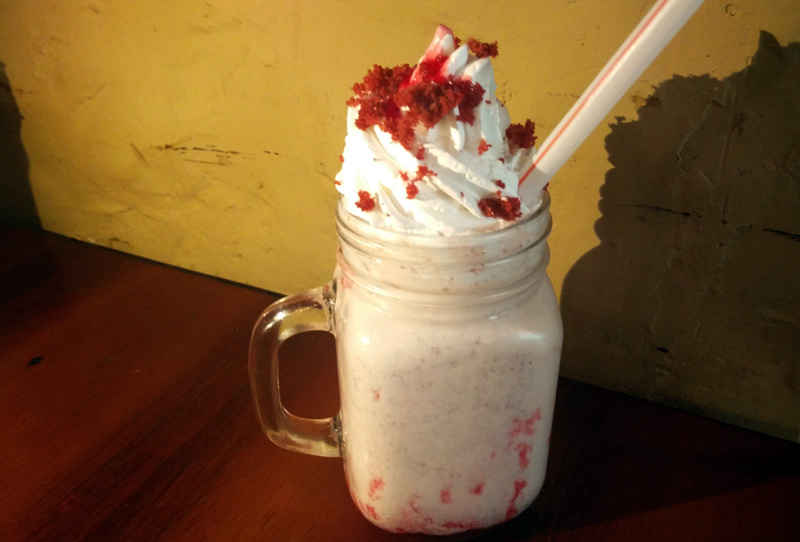 Their Red Velvet Shake was another gem we tried. Anything with cake can never be bad, especially red velvet cake. Red velvet crumbs, vanilla ice-cream and whipped cream served in a mason jar was the perfect company to the previous shake we ordered. Though on parallel lines, both the shakes are very distinct in their flavours and neither of them overshadowed each other. 
Honey Chilli Potatoes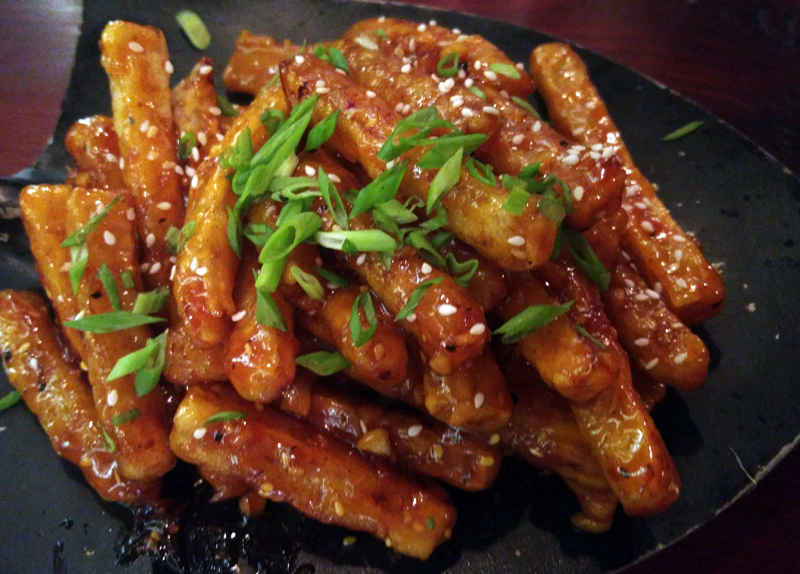 We started by ordering the all-time favourite honey drizzled potato sticks, cooked with lots of sesame seeds. They were brought to us on a shovel, somewhere keeping alive the spirit and theme of the café. Crisp sweet and chilli, the dish was made perfectly and was thoroughly appetizing!
Chicken Satay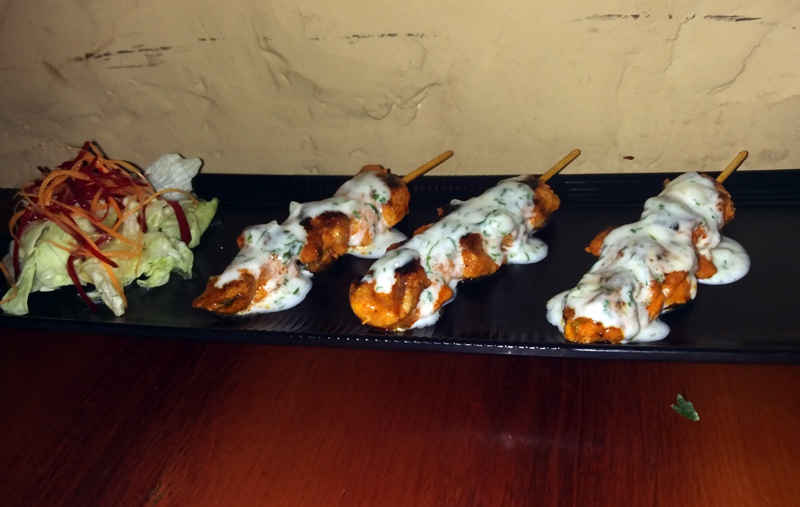 Perfect chicken fillets skewered and seasoned with flavoursome coating for a mild spice level accompanied with an impeccable cream and herb dip. Not too fancy, but packed with scrumptious flavours and taste, we would definitely recommend you guys come try this! 
Butter Chicken Pasta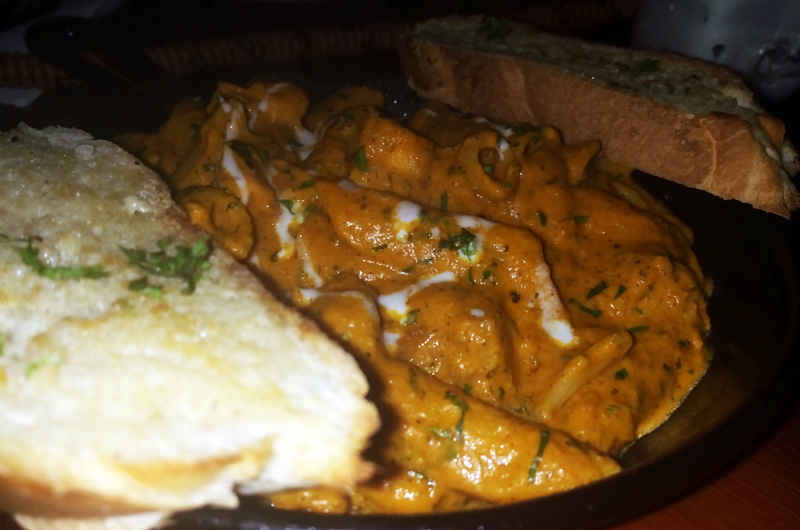 Can there be anything better than butter chicken? Yes - Butter Chicken Pasta! The fusion of two famous dishes from different cultures; Indian and Italian lead to this beautiful dish, which is now adored by one and all. Seeing this on the menu, we couldn't help but order it. And we were not left disappointed. Pasta cooked with authentic butter chicken gravy and huge chicken chunks left us craving more. We loved it and we're sure you will too!
Magic Jar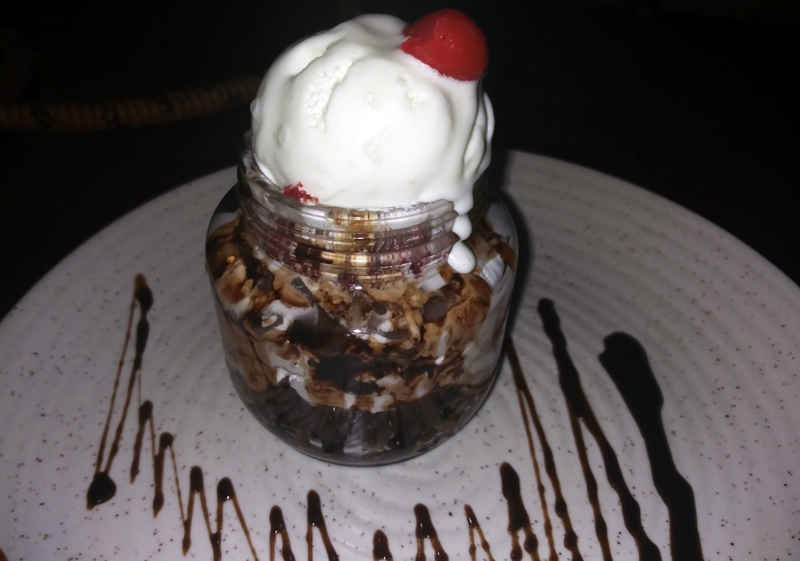 We always like to end our meal on a sweet note. And a dessert called Magic Jar sounded deliciously enchanting! The jar held in it everything one could imagine a dessert; brownie, canned fruits, chocolate ice-cream, vanilla ice-cream, red velvet cake and everything topped with a cherry. Our yummy gorge-fest was now complete!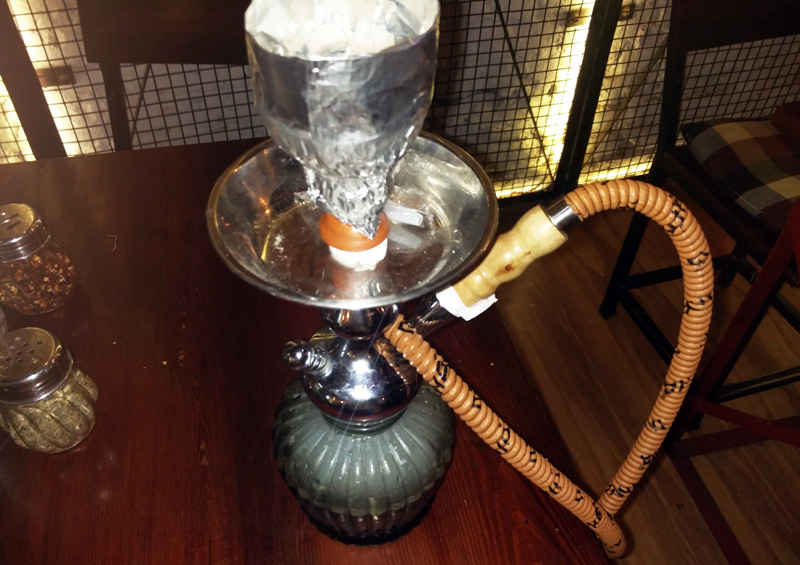 We also tried the Kiwi Paan Sheesha - priced at just Rs. 350, this was an absolute steal. Seriously, when you're next in South Campus, this is where you should head to! 
Meal For Two | Rs. 800
Location | Plot 8, 1st Floor, Satya Niketan