Food Reviewing! We Dropped By The Tipsy Project In Janakpuri & Here's What Went Down
Janakpuri residents can now breathe a sigh-of-relief because the place has become home to the newest jazzy restaurant in town - The Tipsy Project. Nestled in Janak Cinema Complex, it's a place where you can unwind and chill out (or get 'tipsy' as the name suggests) after an exhausting day at work with faultless service.
Spread over two floors with well-organised and spacious seating, this restaurant cum café has a décor with dim and soothing lighting and two giant television screens—best to watch a game night. The concept of the The Tipsy Project is to combine good music with good drinks which certainly happened when we went for a little tasting. 
Read on to know more about our delightful food expedition!
Morning Sun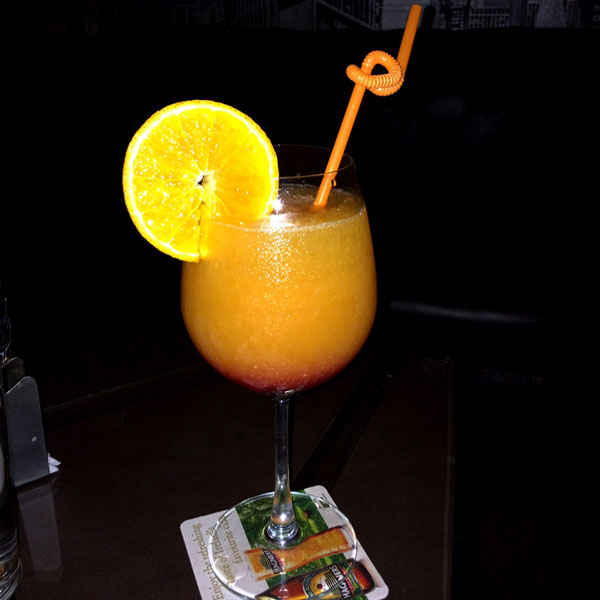 Who said you can only have fun when you consume spirits? The Morning Sun mocktail is a must-try when you dine at The Tipsy Project. The sweet and sour flavour from the orange juice combined with soda and a bit of grenadine for that red colour touch is an impressive example of how a humble and simple mocktail can enhance the deepness of an everyday glass of juice. Oh, and it will surely make you feel like you're at a beach!
Kit Kat Shake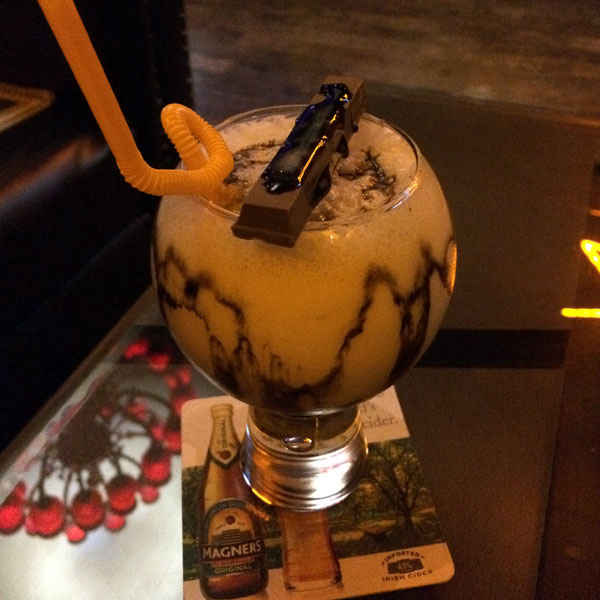 Unlike the shakes served at other cafes, the Kit Kat Shake at The Tipsy Project is light and doesn't leave you with a bloated tummy. Topped with a Kit Kat bar, you can taste the little chunks of chocolate which are settled beneath while sipping on it, whilst the flavours do a little Salsa in your mouth.
Fusion Chicken Tikka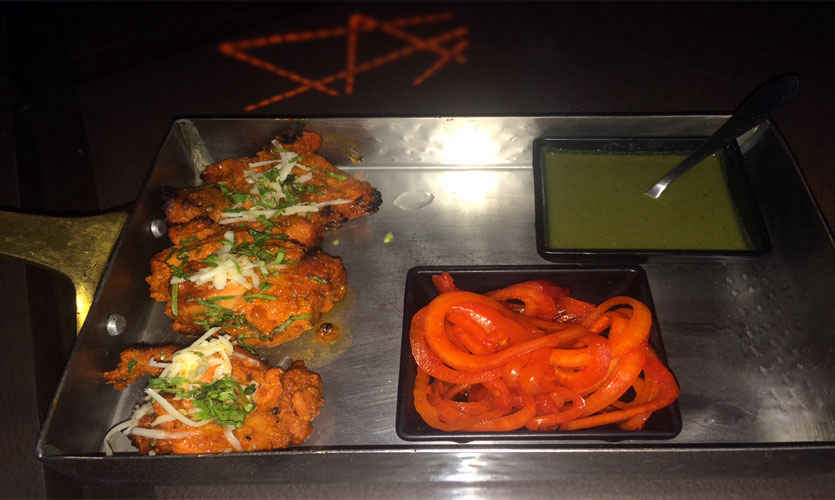 The term 'fusion' is added to this specific dish because it's an amalgamation of the old-fashioned and traditional chicken tikka topped with grated cheese and served with a bowl of onion and mint chutney. The portion of the dish is quite large as it contains big chunks of lip-smacking and succulent boneless chicken pieces grilled to perfection.
Hummus and Pita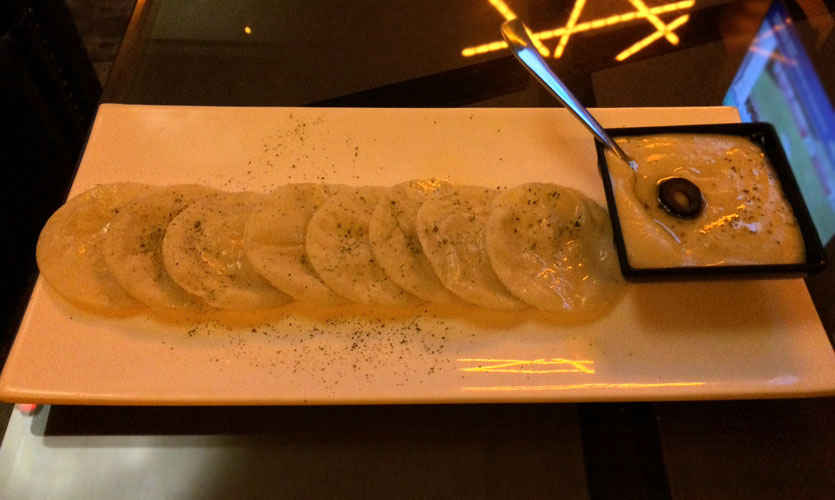 Who can go wrong with a basic hummus and pita dish? The hummus, packed with flavours, but just a little runny is a great choice for vegetarians. Pita bread served in the form of tiny round breads with a good spread of olive oil can be eaten in one bite—making it finger lickin' food.
Maggie Burger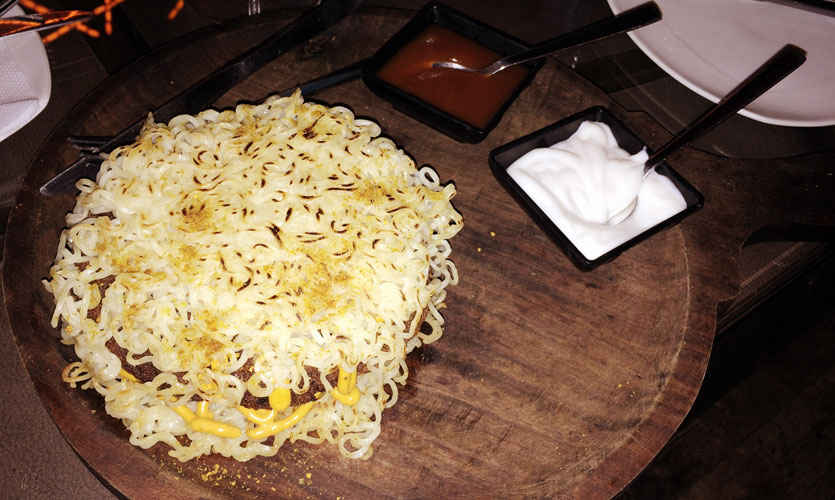 This one is a quirky addition to their Summer Special menu which consists a variety of Maggies ranging from Salsa Maggie to Thai Curry Maggie and Keema Maggie. What caught our attention was the Maggie Burger. Here's a caveat - try this only if you're in a mood to experiment with your food. The thick vegetable patty inside two crisp layers of Maggie substituting the bun is satisfactory but is on a fuller and heavier side. It's served with a small bowl of ketchup and the all-time favourite mayonnaise.
Cucumber Spritzer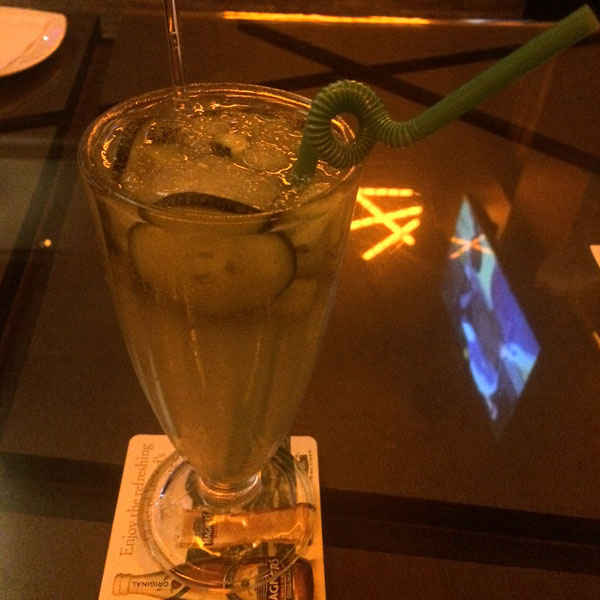 To digest the quantity of food being served, try the Cucumber Spritzer at The Tipsy Project which is incredibly irresistible. Served in a chilled icy glass, the freshness of cucumbers with a little taste of tanginess makes this non-alcoholic drink a perfect summertime thirst-quencher. Don't ask the server for a glass of water, ask for a Cucumber Spritzer re-fill because it's that uplifting!
TTP Special Pan Rabri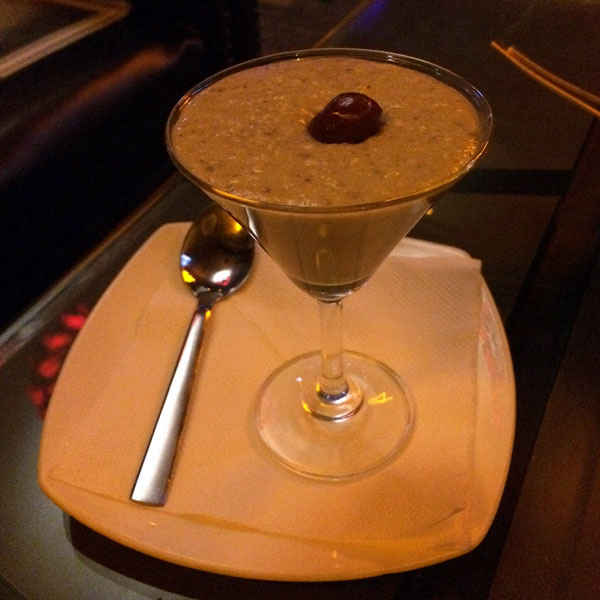 So, are you an aficionado of a flavoursome paan? Do you also like rabri that makes you slurp? Great, The Tipsy Project has combined best of the both worlds. The rabri has a thick and yummy texture which is blended with a paan concoction. To sum up your scrumptious meal at the café, you must try this and look no further for a paan wale bhaiya!
Overall, the feasting experience was quite remarkable with the presence of the well-mannered and considerate staff. The portions served here are quite large and the price of every dish is worth it. The Tipsy Project also has various flavours of hookahs available as well as an extensive collection of booze and concoctions.
This hidden gem is a pleasantly astonishing presence in a location like Janakpuri and will unquestionably give other bistros and cafes nearby a run for their money.
Meal For Two | Rs 1,500 plus taxes 
Location | Plot 4, C Block, Community Centre, Pankha Road, Janakpuri