Regaling You With Our Jaunt to Tom Uncle's Maggi Point in North Campus
Picture Credits: DU Dastan
Tom Uncle's Maggi Point located near the crossing of Daulat Ram College and Ramjas College is an important landmark in North Campus. Decades old, this Maggi point serves delicious steaming Maggie in more than 12 different varieties! All these preparations are prepared in two minutes, the standard time for cooking Maggi.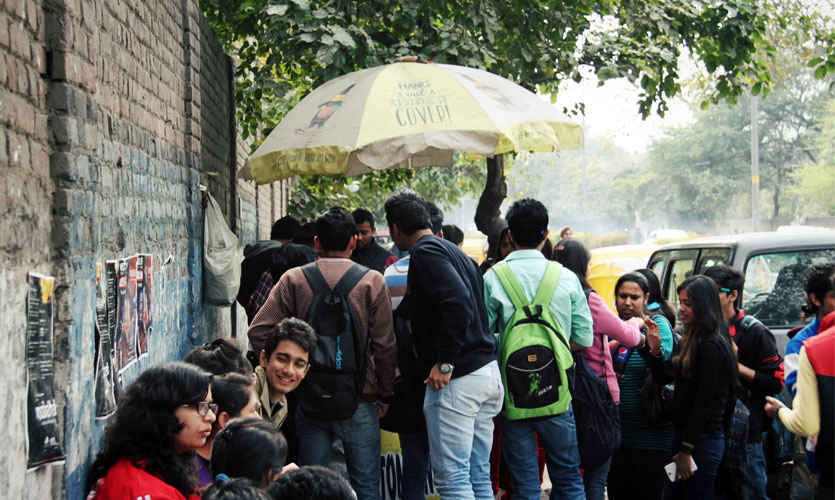 Cheese Maggi, Butter Maggi, Vegetable and Fried Vegetable Maggi are popular dishes amongst the students. This joint also serves lemonade, banta with lemon, fruit beer and other soft drinks. To top it all, they also serve bhel puri and sevpuri, making this roadside eatery a hot favourite amongst the students!
An Old & Charming Hub in The City
If you're new in Delhi University, have studied here recently or were a student 35 years ago, Tom Uncle's Maggi Point is a name that you could not have missed! One of the most recognized food stalls in the University, Tom Uncles' is really well known for the various types of Maggis, Sodas and other quick snacks that it offers.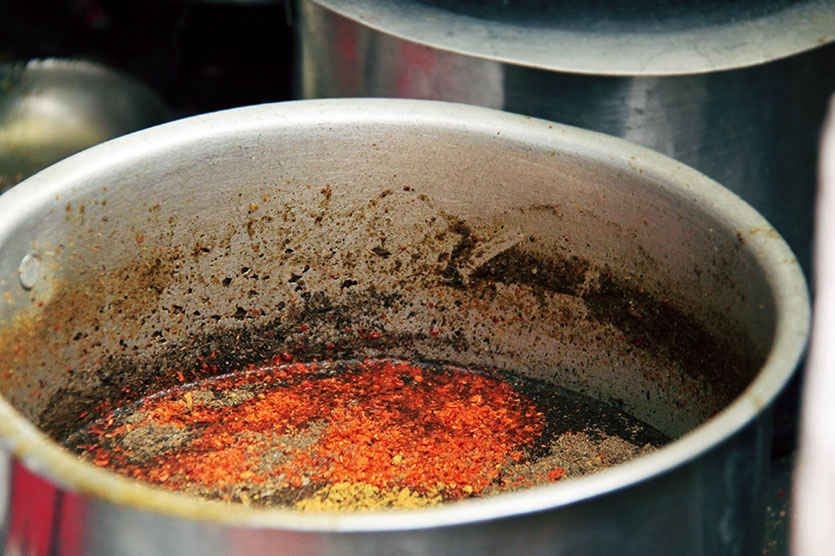 This establishment was started by Mr. Ramesh Kumar, or more popularly known as Tom Uncle, in 1978. Initially located in Hudson lane (behind Khalsa College) and only selling lemonade, Tom Uncle expanded his venture and added Bhel Puri and Pakodas to the menu. Slowly and steadily, more scrumptious items were added and in 1995 came in his most important addition, Maggi! It was at this point that Tom Pakoda Shop turned into Tom Uncle's Maggi Point.
We visited Tom Uncle's at the outlet near Ramjas College and found a long queue of patrons waiting eagerly for their meal. Sandeep, Tom Uncle's son manages this branch, preparing all the drinks such as Nimbu Soda, Jaljeera Paani and Cold Coffee whereas Gagan, his partner cooks almost twenty different variations of Maggis and Pastas. The other outlet at Hudson Lane is run by Tom Uncle's wife and has many more food items such as rice-based dishes (Rajma Chawal, Fried Rice, Butter Rice) besides eggs and chaat.
Tom Uncle's Maggi Point's specialty is definitely any kind of Maggi, which has on it slathered lots and lots of cheese. Other than the Cheese Maggi, the Masala Maggi, Oregano Maggi and the All in One Maggi are also huge hits.
What to Try
Having tried the various types, we would recommend the Special Masala Maggi, which is sprinkled with extra 'Maggi Masala'. If you love cheese, then opting for the Cheese Masala Maggi would be a good option too.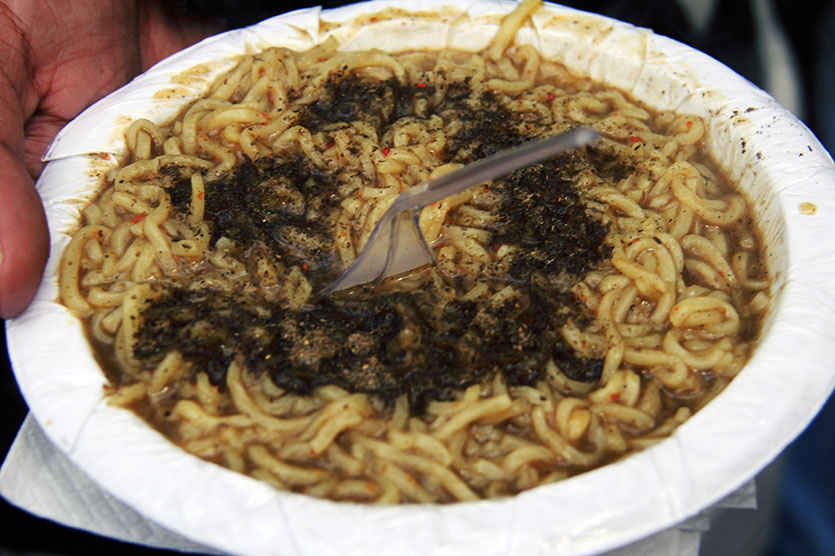 For drinks we would recommend the classic Fresh Lime Soda or the Jeera Masala Soda, perfect to beat the Delhi heat. The price ranges from Rs 15 for a lemonade to Rs 60 for an 'All in One Maggi'. The average Maggi price is Rs 25 - 30, similar to most other food stalls across the University.
Insider Tip | The worst time to visit Tom Uncle's is definitely between 1 to 2 PM, when most colleges break for lunch and the place is crowded beyond belief!
Seriously, come bite into the taste of this little slice of DU's history at Tom Uncle's - we'll see you there!
Meal For Two | Rs 100
Locations | Near Ramjas College & Hudson Lane, North Campus, GTB Nagar
Contributed by Sara Suri - Melange of Musings: www.melangeofmusings.com