Reeling Off The Manifold Shopping Pleasures You'll Find at The Pleasure Market in Old Delhi
You would certainly need an eagle eye to find this place amongst the chaos of the Walled City - Chandni Chowk. The Pleasure Market (no one actually knows why it's called so) is located exactly opposite the Lajpat Rai Market in Chandni Chowk and is walking distance from the Red Fort & Chandni Chowk Metro Station. It is sincerely recommended that you ask somebody (local shopkeepers are the best people to ask) about the place as it would be a pain to go searching for it, much like a headless chicken!
A Treasure Trove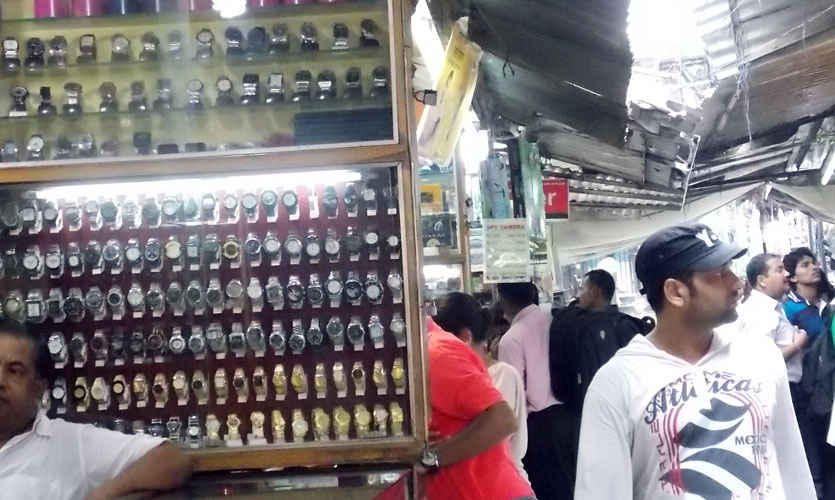 On stepping inside this market, you'll find yourself surrounded by a countless number of small & even smaller shops with hundreds of people walking around on a weekday. This market, also known as the Ghari (watches) Market, houses shops selling products ranging from watches (replicas mostly) to camera accessories, mobile accessories, electronic items, CCTV cameras & their parts to video game cassettes and much more than you can ever imagine, all in a market covering roughly 0.46 acres - a prime commercial property in Chandni Chowk!
You will not be surprised to find shops here have been in business since decades, like the Rattan Chand Mehra and Sons (established in 1911) that sells watches, digital clocks & display boards. As per the proprietor here, this shop has been run by successive generations of the Mehra family.
Plethora of Electronics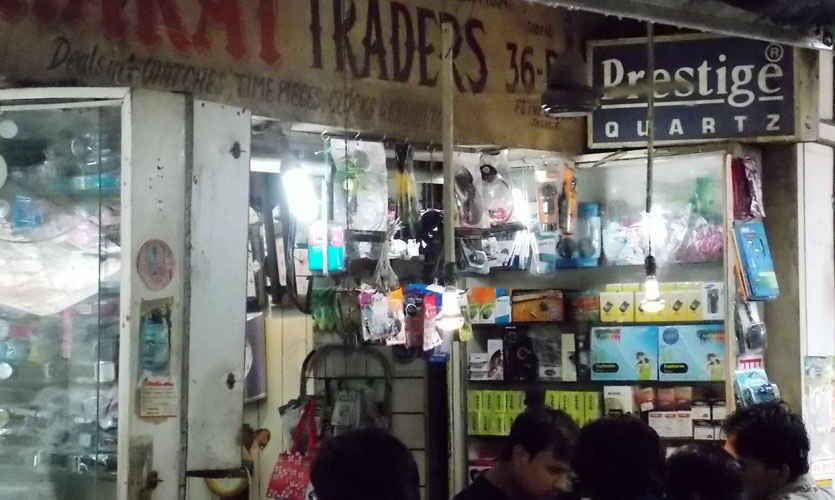 Then you have the 'Mobile Planet' dealing with all kinds of mobile phones & other electronic goods. You can also shop for home appliance products like sewing machines, fans & electric heaters from Rattan Singh Bhatia & Co which claim to be in business since the inception of this market place (woah!). Most of these shops trade in wholesale and are known to export their products to different parts of India and abroad as well.
Calling Music Lovers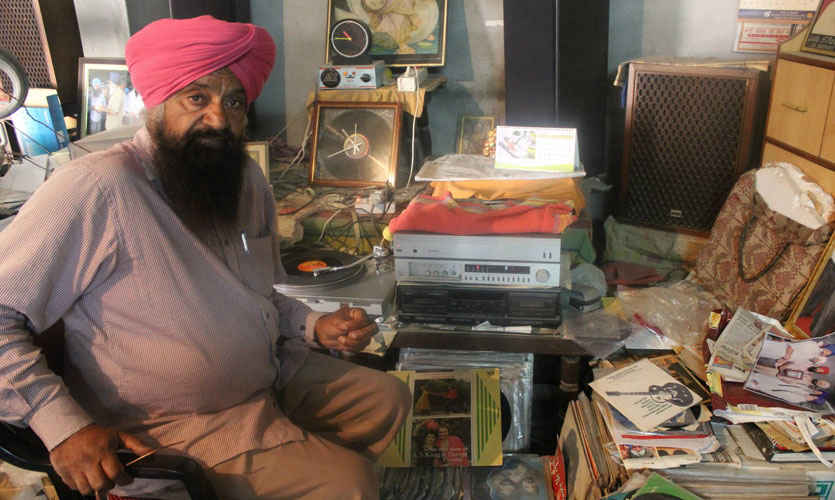 One special shop worth mentioning is the 'New Gramophone House' which caters to the old-school music lovers. You're likely to find the most authentic & unique collection of old & new vinyl gramophone records (wow!). This shop boasts of the biggest and varied collection of vinyl records in India and caters to clients from all over the country & abroad, serving them since the time of Partition. This shop also has a website (www.ngh.co.in) which has been designed beautifully and in tune with the modern times, giving the music lovers lots of options to search & order records sitting in the comfort of their living rooms.
To keep oneself abreast with the modern times, most of these shops have started using the internet for marketing purposes. You'd be glad to find mentions of many of these decades-old shops on internet search engines, which shows their eagerness to keep up with the cut-throat competition in the market. No wonder, this place has its share of heavy footfall despite being located in the narrow lanes of the Walled City.
Tired of being ripped off by super-expensive brands? Just come on over to The Pleasure Market and get the bargains of your life!
Where | Opposite Lajpat Rai Market, Chandni Chowk