Rediscover Your Love For Sandwiches Just Like We Did Recently Over @ Tony's In Vijay Nagar
We honestly did not know how much loved sandwiches until recently, when we dropped by at this cute little joint called Tony's in Vijay Nagar (the North Campus area). Tony's has been in the University area for a quite some time now. However, ever since they've relocated from Patel Chest to Vijay Nagar, we've been hearing a lot more about their extensive range of sandwiches.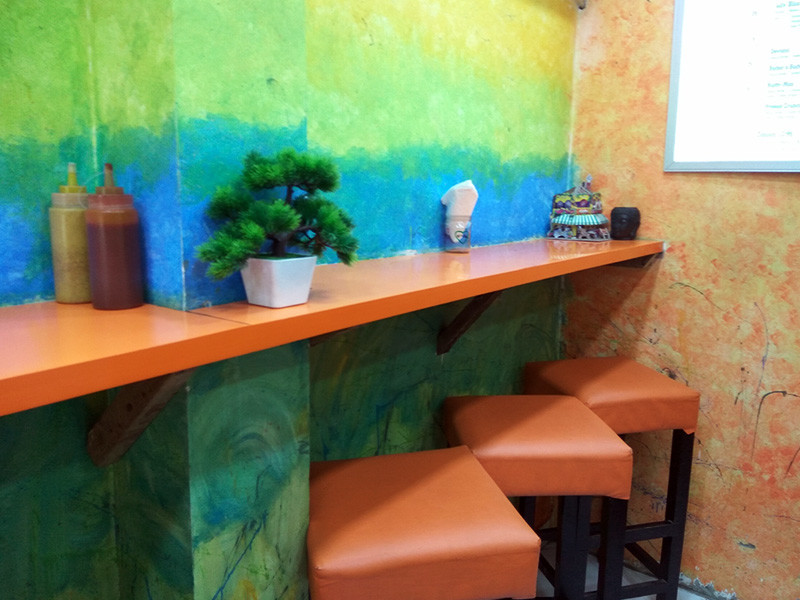 The interiors of the place are quite basic with wall-hinged tables and high stools. But what they might lack in decor, they've over-compensated with their all-new menu which boasts of some really kickass sandwiches! It is especially a treat for the ones with a sweet tooth since Tony's has entirely separate categories dedicated exclusively to Nutella and Peanut Butter Sandwiches *drooling already*. And the toothsome fixation doesn't stop here, because they also have two ranges of milkshakes - Classics and Exotics. Here's our pick from this lovely little establishment!
Nacho Mexicana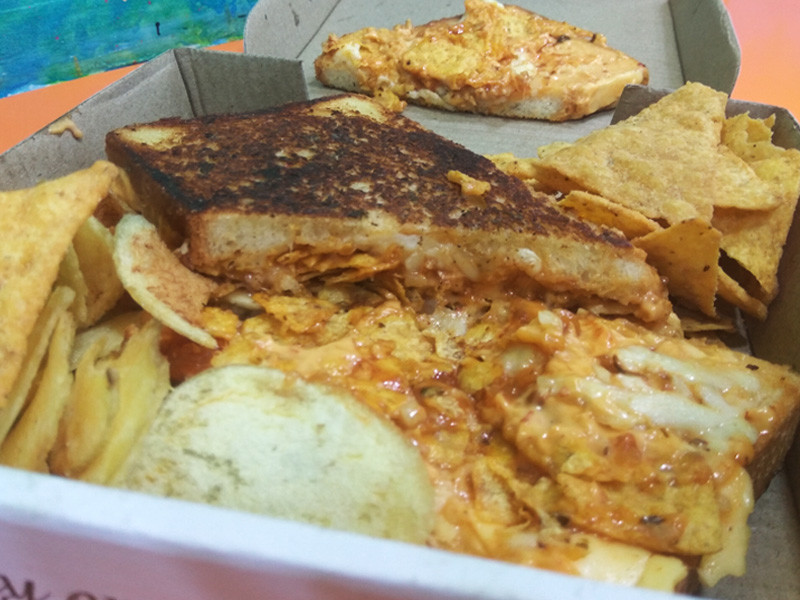 The Nacho Mexicana Sandwich is easily the crown prince of their veg sandwiches. It's the only one that not only is stuffed with nachos inside, but also has nachos, instead of crisps, as sides. The sandwich tastes quite tangy and cheesy with the flavour of crunchy nachos complementing it brilliantly. This one is made with mozzarella, cheese sauce, tomato sauce, aioli, cheddar, and well obviously, nachos!
Mighty Ham
This one sounds so hefty in itself that you just have to order it. And mind you, they don't lie! The ham really is the mighty ingredient in this sandwich. The taste of smoked chicken ham along with mozzarella, English mustard and cheddar blends so well that you'll just want to keep eating fuller bites! *Nom nom*
Keema Dilli-6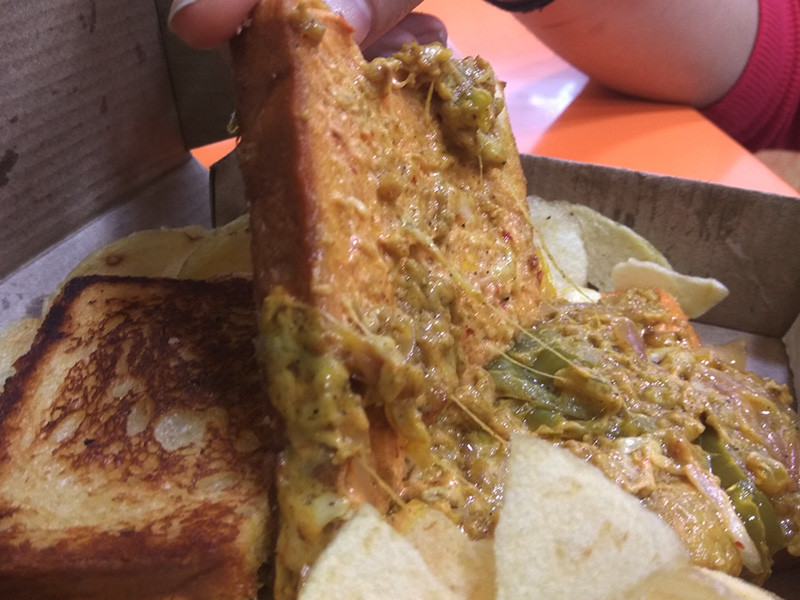 We must say that the Keema Dilli-6 is a very brave attempt since to get that exact Delhi-6 flavour of keema in a sandwich is no easy feat! In all fairness, the sandwich although may not have those fiery flavours of Old Delhi, but it makes up for it with the generosity of keema stuffing in the sandwich!
Haughty Sausage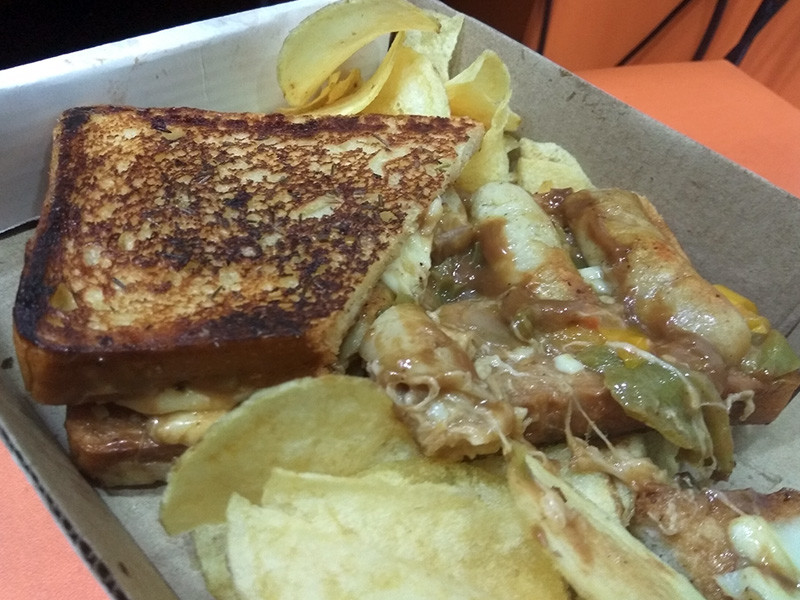 Filled with sliced chicken sausages, roasted onions, grilled bell peppers, rendered sauce, and mozzarella, the Haughty Sausage sandwich is the chunkiest of them all with the taste of grilled bell peppers making it even better. Biting down on sliced sausages with layers of cheese and bell peppers really never felt this good!
Hawaiian Nutella Sandwich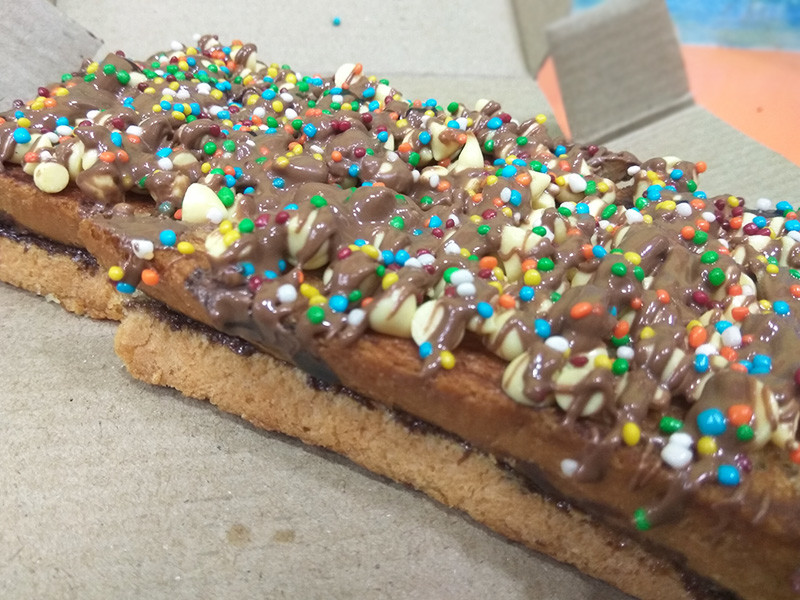 Moving on to sweeter stuff, we ordered the Hawaiian Nutella Sandwich, mainly because we were really curious about the taste of grilled pineapples with Nutella in a freaking sandwich! Needless to say, taking the first bite of this one, we found new spaces in our bellies we never knew existed. The Hawaiian Nutella is prepared with grilled pineapple slices, molten dark chocolate, choco chips and obviously, Nutella! 
Choco PB Shake
The Choco PB Shake is an absolute delight for both, those who love peanut butter and those who've never tried peanut butter before! We personally weren't huge fans of peanut butter, but somehow, the Chocolate PB Shake at Tony's changed our stance. It's actually a very interesting take on the chocolate shake, and the best bit about this one is that your taste buds can actually savour the flavours of peanut, butter, and chocolate distinctively, in just one shake. Pretty amazing, isn't it
Cookies N Cream Shake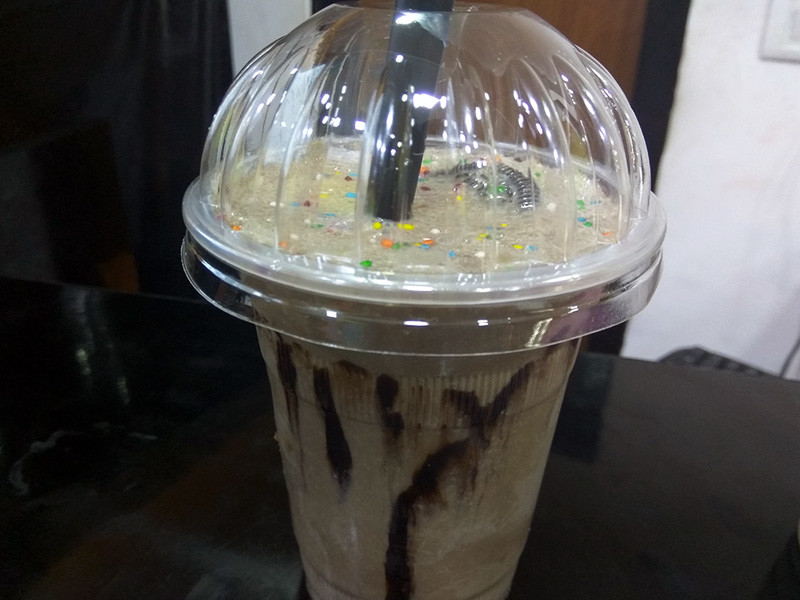 Everyone's favourite cookies and cream milkshake is also served here, only with even greater thickness! One of their Exotic milkshakes, the cookie crunch in it tastes ever so wonderful with the thick foamy cream reminding you as to why it has been your favourite over the years. Defo must try!
Coffee Shake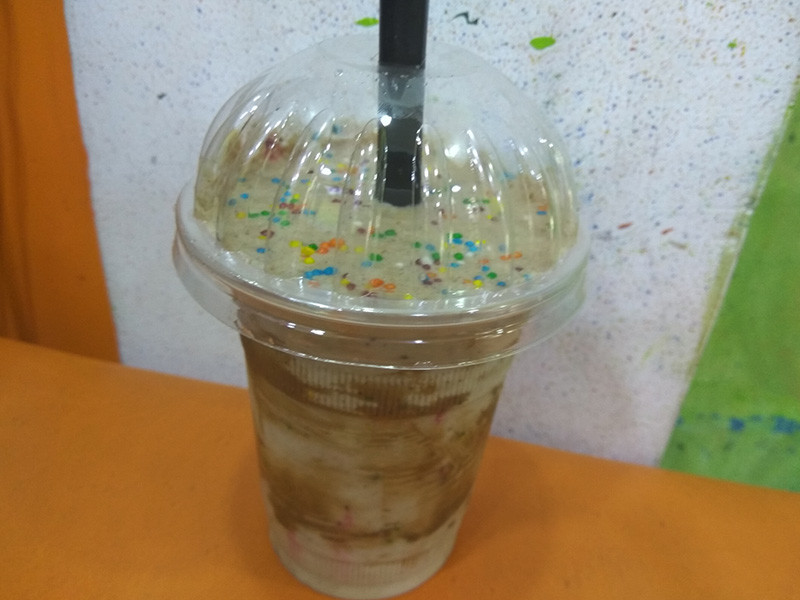 The Coffee milkshake is usually the most commonly ordered beverage in its category, mainly because you simply can't go wrong with it, and for the same reason you can't really change much. However, the Coffee Shake, which again is an Exotic here, tasted way better than at most places. When we asked the owner what makes it so different, his reply was simply, "It's not just coffee." Well, as long as this taste is retained, all we care is about having more of it!
Seriously, you simply cannot go wrong with the crazy sandwiches here at this awesome gem tucked away in North Campus - student or no, you've got to come drop by!
Meal For Two | Rs 300
Location | C-23, Single Story, Vijay Nagar