#RealPeopleRealStories: Meet Ramdev, Affectionately Known As 'Bun Tikki Bhaiya' In North Delhi
'Bun Tikki Bhaiya' is the name given to a familiar face that has been serving us mouth watering street food since 1988! Specializing in Aloo Bun Tikki and Chola Kulcha Roll, this familiar and beloved face knows exactly what drives us. Moreover, he surely knows the way to our hearts!
A four-wheeled cart stands left of the Indraprastha College's gate, piled with lip smacking snacks, chaat and a banta stand; the aroma itself suffices to give you hunger pangs and slowly lure you in.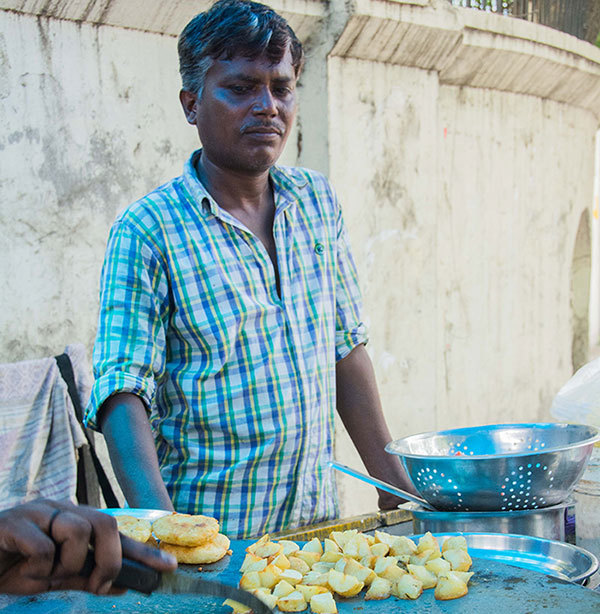 What started off as a small, one-man fruit chaat business in 1982 can today safely be called a thriving occupation! The day-to-day tasks of running the stall are divided between the whole family. And a business which started with a small dream and a time-worn recipe has mushroomed to such an extent that this interview took over an hour, all owing to the orders piling up alongside.
So we decided to let the man who has seen so many journeys begin at those college gates to tell us about his own journey. A son who wanted to take his father's dream and his aspiration, and create magic with food!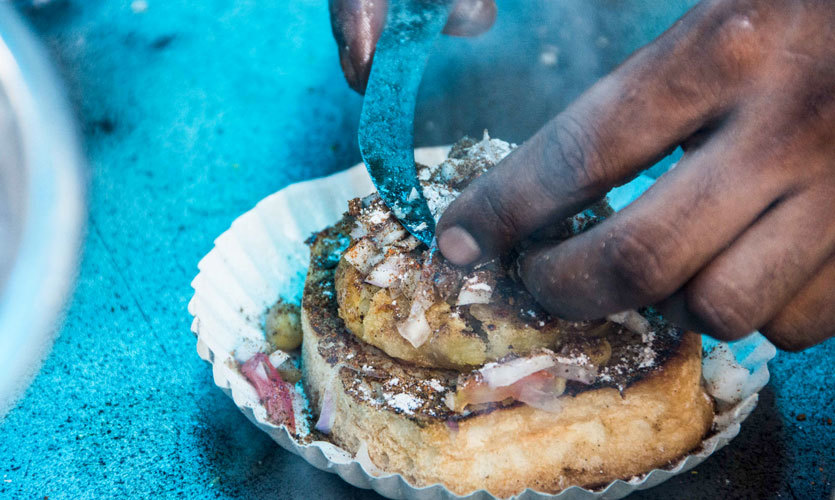 On being asked about his concerns with new street food items flooding the market or his western competitors, he thoughtfully replied "What we make isn't limited to feeding hungry stomachs. It's way beyond that. We feed the heart of a child; we customize our food as per your convenience and taste buds. Hence, people from far away return for another bite." 
He has a daughter who's pursuing a graduate degree from the School of Open Learning. Bhaiya acknowledges the fact that they might end up having separate paths, and he encourages that dream. He wants his daughter to become independent and more successful. "All this is for her only", he likes to say.
He tells us that no one—irrespective of wherever one reaches—should forget the first step of the ladder, their roots and the struggle. The victories and the blessings must be remembered and learned from.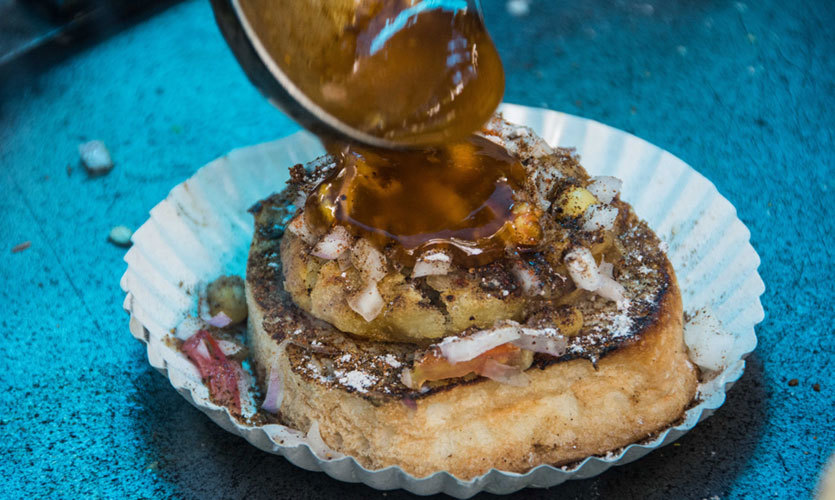 He painfully remembers his parents' struggles. "My mom always told me that she used to spread a mattress near the cart when I was a toddler. So she juggled work while taking care of me. It was a tough time for my parents. They are no longer alive. I wish they could see us now. They would have been so happy." 
With moist eyes, he tells us that his father had sown the seed and he's nurturing it. "The tree is giving shelter to so many souls now," he says. "When this semester starts, we will experiment and expand into Honey Chili Potatoes. Hopefully, it will be a success."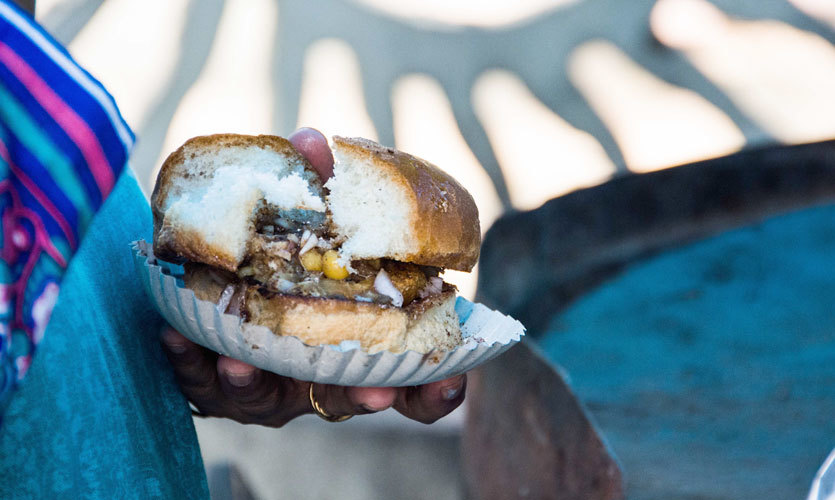 Ramdev humbly returned to his work and enquired about the next order. A song hummed on his lips. With a faint smile, the guy who provided a spice-less, 'masaledar', customized bun tikki to us for two years is still the same. This is a guy with the biggest heart and the kindest soul, and an ever-expanding business!
Meal For Two | Rs 100 - 150
Location | Indraprastha College for Women, Sham Nath Marg, Civil Lines