Rang Barse! Here's Where All To Hit Up For The Best Holi Celebrations In Town
Colours, Gujiyas, free flowing Thandai and some stellar music, one of our fav festivals is back filled with tons of vibrancy and happiness - bring in Holi at these amazing festivals and parties in town that will surely make this 13th of March a memorable one!
Holi Land – The Colourful Journey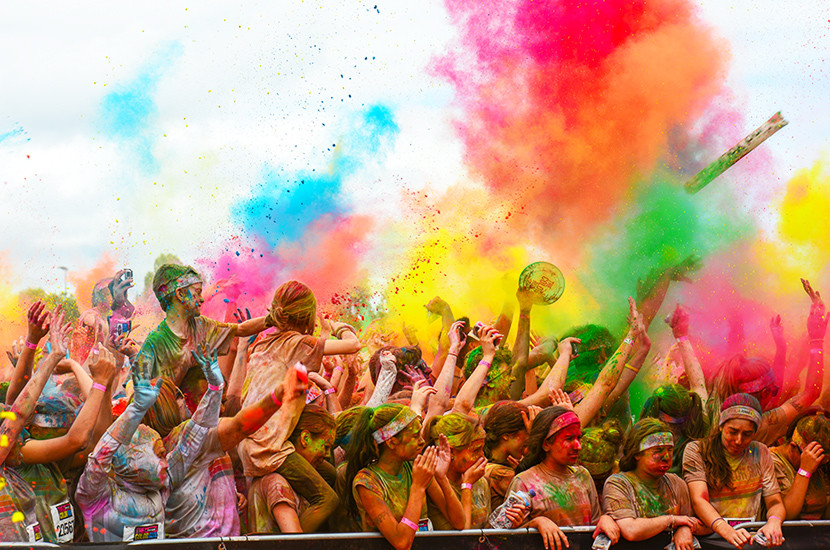 Rain dance, water games, live dhol, and a mega stage with stellar performers like Jassi Gill, Goonj (Coke Studio), DJ WYD (Channel V), this festival guarantees to be kick-ass! Herbal colours and water guns will be included in your ticket price! Head on over.
Timings | 10 AM Onwards
Where | Leisure Valley Grounds, Gurgaon
Entry Fee | 1000 Onwards
Book Tickets Online On | http://bit.ly/2mmt2KX
Holi Nation 2017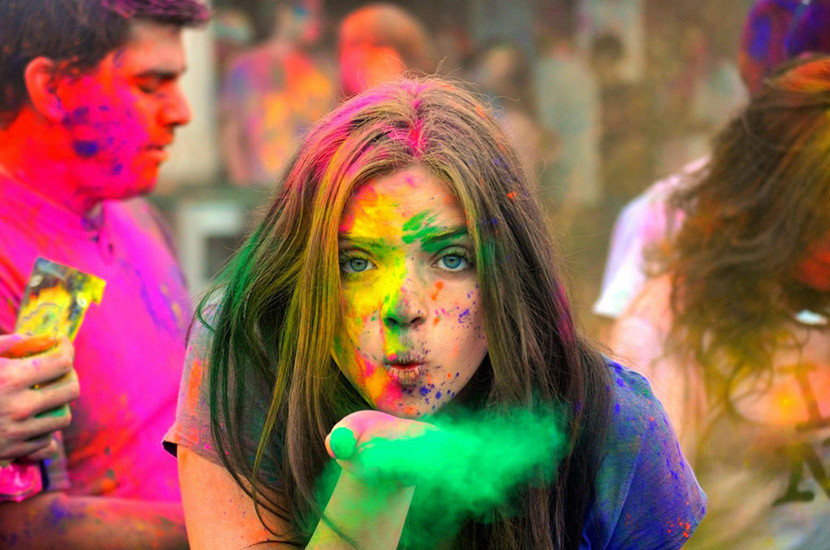 An interesting BDM-EDM Holi music festival to make things more colourful for you, Holi Nation is going to be as vibrant as any Holi festival can get! With zorbing balls and bull rides, this festival serving up 2 beers on the house too *woohoo* takes the cake! With unlimited snacks and colours, what more could you ask for?
Timings | 10 AM - 5 PM
Where | Janmashtmi Park, Ring Road, Punjabi Bagh
Entry Fee | 700 Onwards
Book Tickets Online On | http://bit.ly/2n2OA2E
Holi Music Festival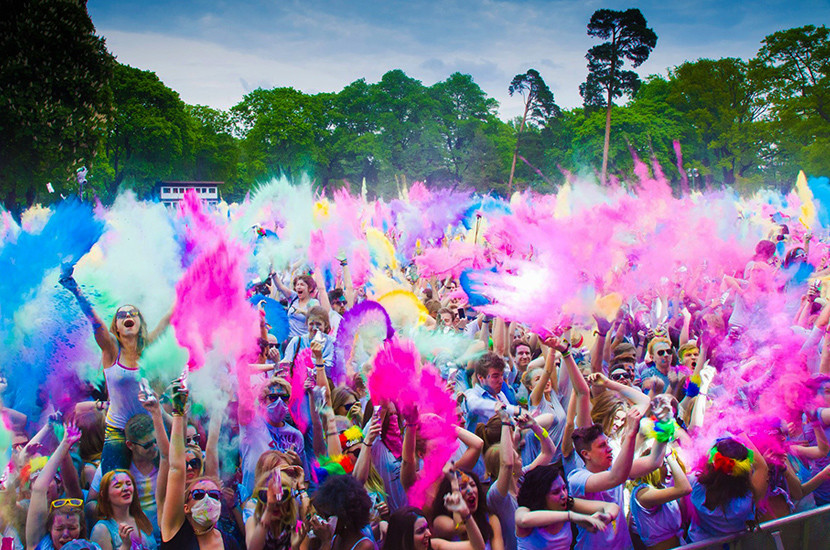 This boasts of being one of the most colourful pool parties in town! With booze, yummy snacks and live dhol, this Holi festival guarantees to be awesome! The DJ line-up (DJ Gaurav Madan, DJ Monty, Dj Amit B, Dj Mukul, Dj Ishy, and DJ Deep) will have you grooving all day! What are you waiting for?
Timings | 11 AM onwards
Where | Aqua, The Park, Connaught Place
Entry Fee | Rs 3500 per Person (Unlimited Package For 3 Hours), Rs 1500 Per Couple (Entry Only), Rs 3000 per Couple (2000 Cover Charge + 1000 Entry) 
Holi Hai – Colour Me Happy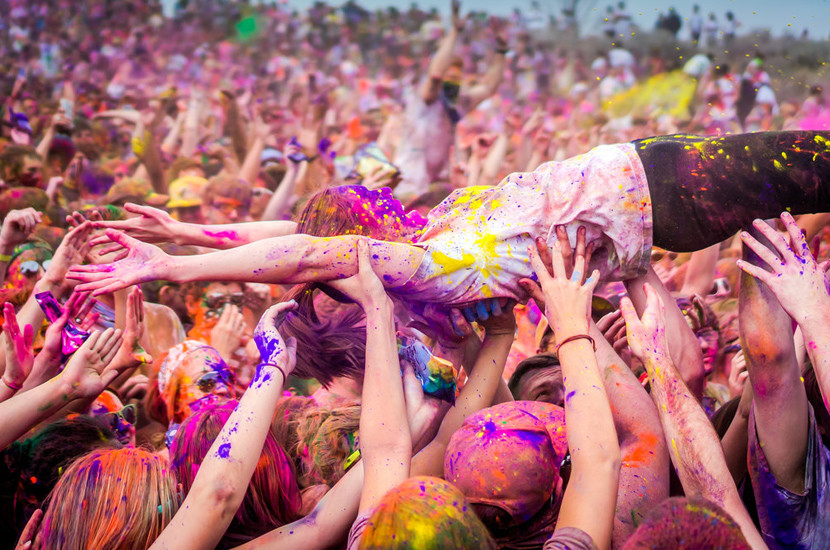 If you're looking for an organic, alcohol-free Holi, this is the place to be! With ecstatic dhol beats and live sufi folk music by Manganiyar, this Holi festival is bound to be a lot of fun. Promising to be herbal and peaceful, this is the Holi festival you should be headed to if you're looking to avoid the rowdiness that often accompanies this festival.
Timings | 10 AM - 2 PM
Where | Zorba The Buddha, MG Road
Book Tickets Online On |  http://bit.ly/2n2OFU0
Unite Music Festival | Holi Craziness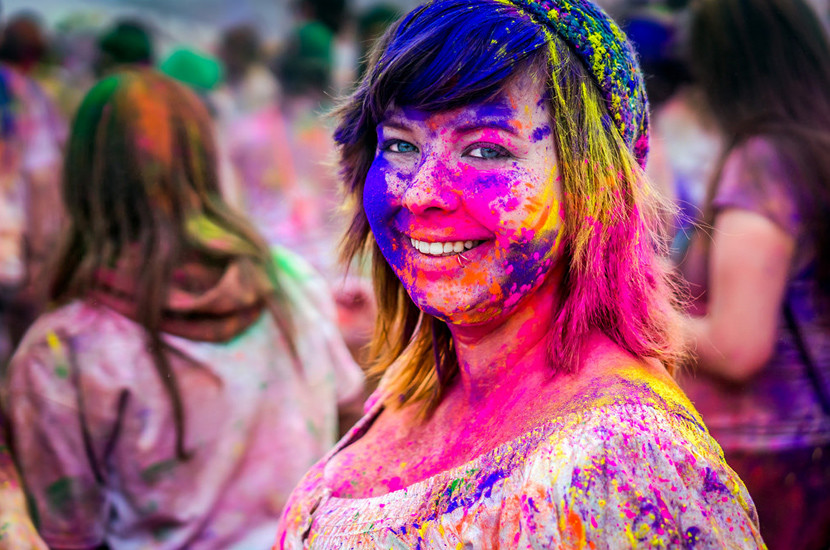 In a one of its kind dance Holi festival, Neorings brings you a colourful event with 10 EDM artists, all the organic colours you'll ever need, a massive rain dance, street food that you wish for every Holi, aerial dance performances, electronic dhol, and what not! This one is going to be full of colourful energy! Yes, alcohol will be there too.
Timings | 10 AM - 5 PM
Where | Jawaharlal Nehru Stadium
Entry Fee | 1000 onwards
Book Tickets Online On | http://bit.ly/2ni0yBo
Holiwood Music & Food Festival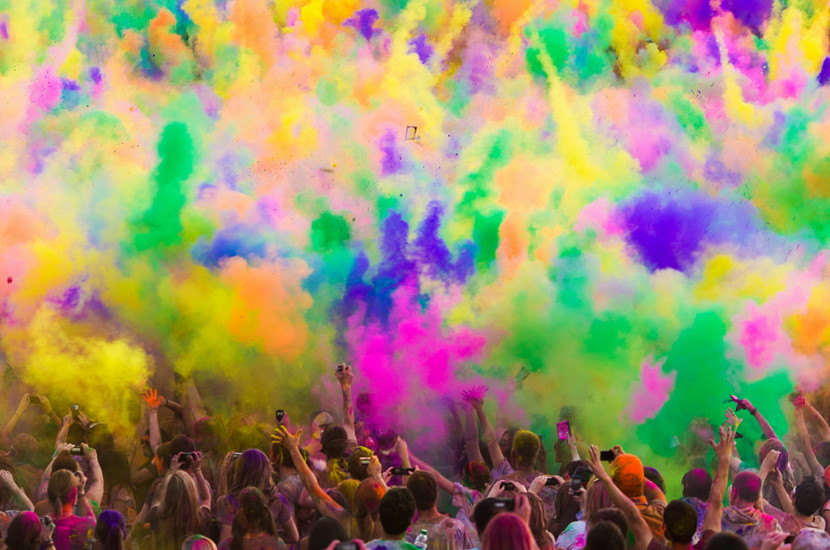 With 30 artists performing across two stages (Hollywood and Bollywood), the music festival promises to take care of all your food, booze, and colour needs while you can enjoy Holi in the most lively and carefree manner possible. The upbeat music and gleeful colours will have you in high spirits all day. If you want to get wet and dirty, this is the festival you should be attending!
Timings | 10 AM - 8 PM
Where | NSIC, Okhla
Book Tickets By Calling | 9582599545, 9811105613, 9990927898
Rang Leela Holi Festival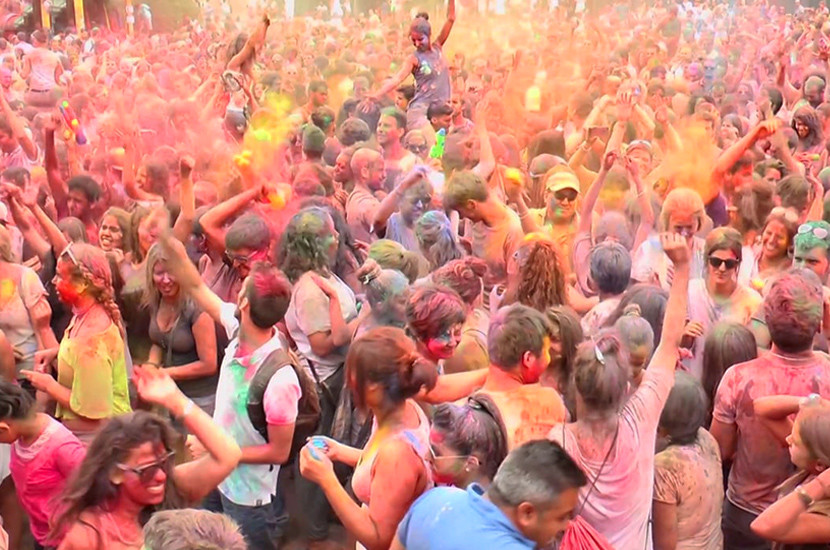 This Holi festival lets you bring your own booze *whaaat?!* (from the wine shop next door, of course, but that's still amazing!) With 15 artists performing for over 12 hours, one can only imagine how electrifying this festival is going to be. The Holi essentials i.e. the "bhaanged" substances will be available in abundance along with 40 flavours of paan to keep you colourful on the inside as well!
Timings | 10 AM - 10 PM
Where | The Friend's Republic, Golf Course Extension Road, Gurgaon
Entry Fee | 1500 onwards
Book Tickets Online On | http://bit.ly/2moSukH