Rakhi Lovin' | Where To Snap Up The Quirkiest & Loaded Gift Hampers For Your Beloved Bhai
Why should only brothers brainstorm for your Raksha Bandhan gifts! It's time we sisters also do our fair share of gift scouting. AND we're here to help you out. Here's where to snap up the most offbeat and quirky gift hampers for your beloved naughty brother - scroll through and order away!
The Kitchen Connect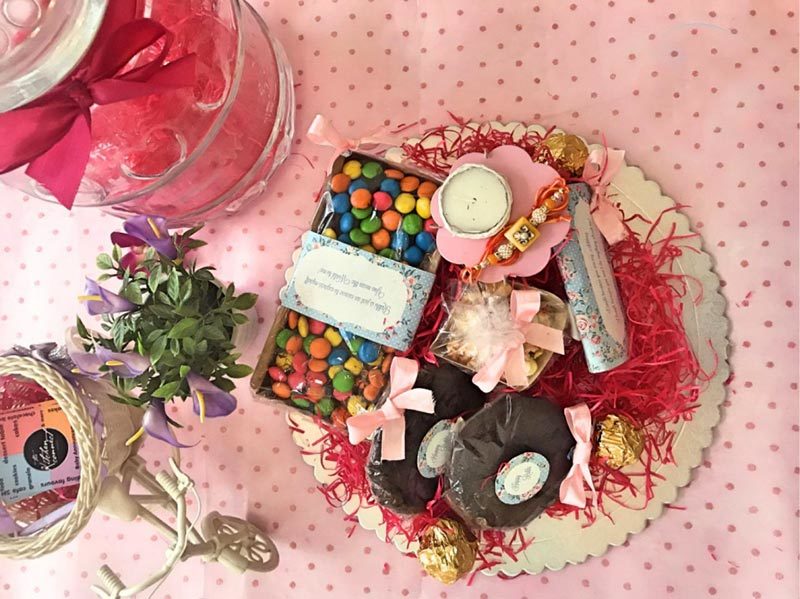 This time they floored us with these specially curated platters that feature some of the best goodies for all to enjoy, kids and adults alike. There's lots to try in there from granola bars, cookies, cakes, brownies, caramel popcorn, assorted truffles, rakhi & bracelets to everything in between, they've got it all! These are super healthy so you can enjoy them guilt-free! *YAS*
Price | Rs 550 Onwards
Call Them | +91 9999 301 138
Location | 5 H, First Floor, Dada Jungi House Lane, Shahpur Jat
Tickled Pink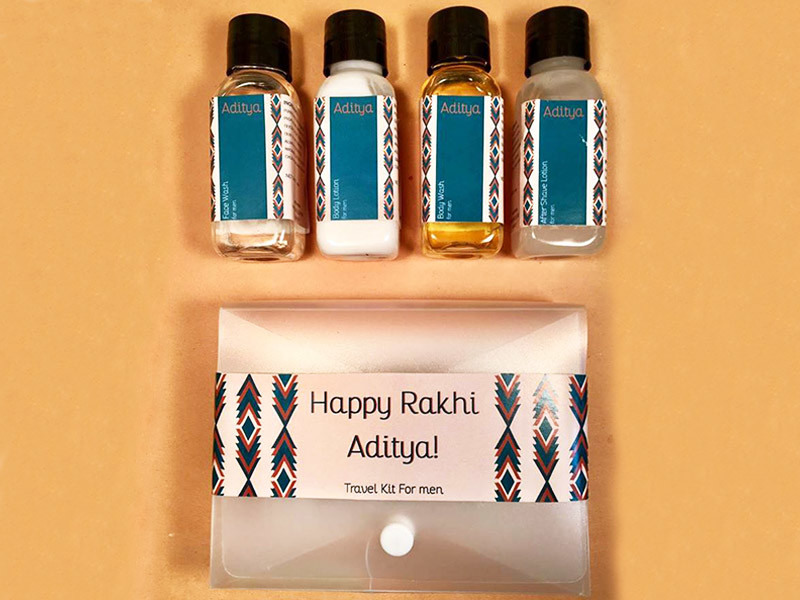 Believing that every day calls for a grand celebration, and that there's so much more to it than just cakes, Tickled Pink makes sure to make the gifting day happy - both for the giftee and the gifter. We highly recommend their bookends, customized bat & ball and personalized travel kits among many other mind-boggling gifting options available on their webstore.
Order Online Here | http://tickledpink.co.in/
Deb & Sho Home Accents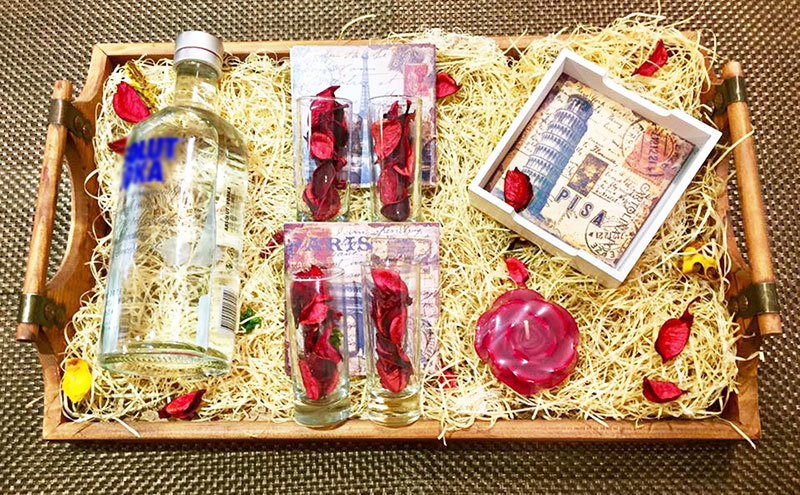 Their gift hamper is made for the brother who loves to drink and chug like a fish! The plush home decor brand Deb & Sho Home Accents in Soami Nagar has orchestrated a gift hamper tailor-made for your brother containing a set of vodka shot glasses with a matching tray; choose your brother's favourite colour, and make him feel super blessed with this boozy present!
Price | Rs 2,200
Location | B-43, Soami Nagar
Call For Orders | +91 9811 212 325
Regalo Boutique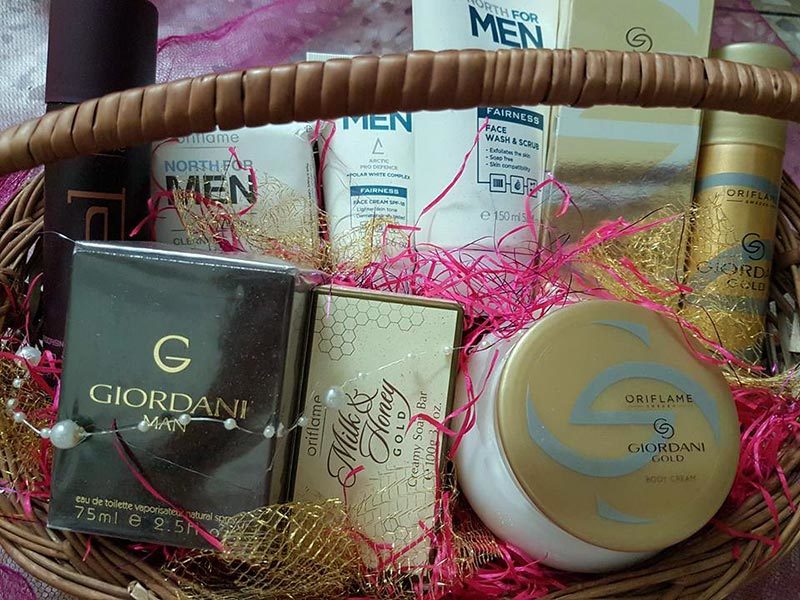 Following tradition, they know how important it is for us to see our bros real happy about their gifts and the stupendous Regalo Boutique can curate just the gift hamper you have in mind. Tell 'em what you want and they will turn it into reality for you with an assortment of goodies that's bound to make your brother go gaga. The best bit - they personalise as per your needs & budget!
Location | House No 1595/15, Faridabad
Call For Orders | +91 9711 671 179
Kipp & Ludwig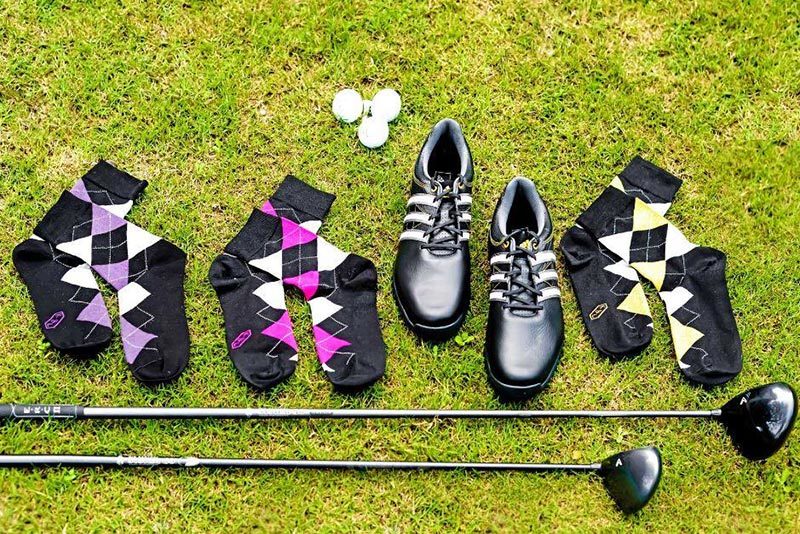 Offering a good range of comfy, durable and amazing socks for the ones who basically live out their lives in socks, Kipp & Ludwig has on offer some really amazing SOXBOX gift hampers this Raksha Bandhan - sock gift hampers! From the usual plain ones to fancy & quirky ones, this package has it all. This will make for a cute, funky Rakhi gift, don't you think?
Shop Online Here | https://www.kippandludwig.com/index.php?route=common/home
Baker Confidential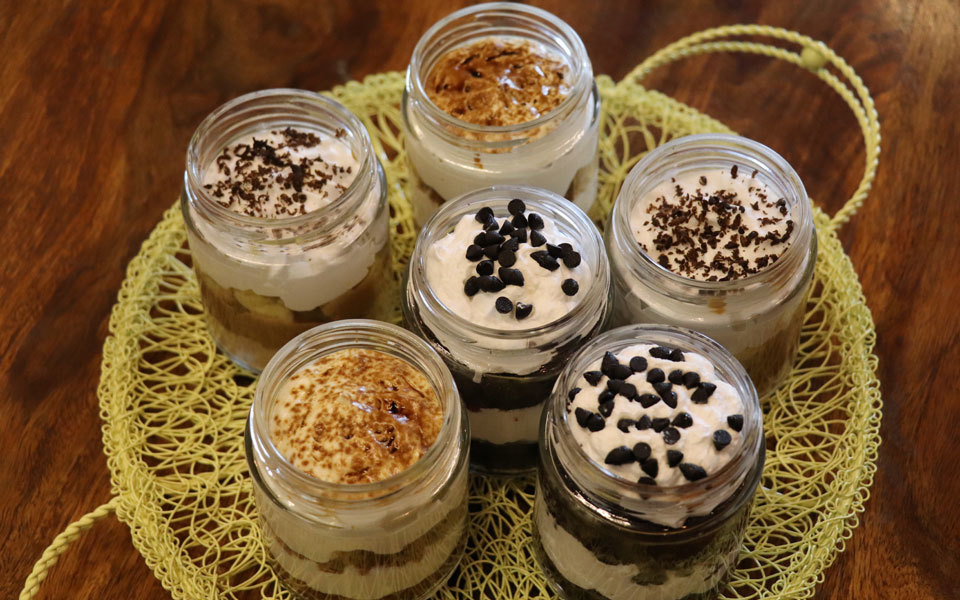 Get some super fun customized hampers of yummy goodies for your brother from Baker Confidential right away! They've got everything from personalised hampers to photo cakes, cupcakes and banoffee pie jars and so much more. Mithais are now passe, Rakhi needs to be celebrated with some delicious goodies from Baker Confidential.
Call For Orders | +91 9871 723 105 
Bombaykery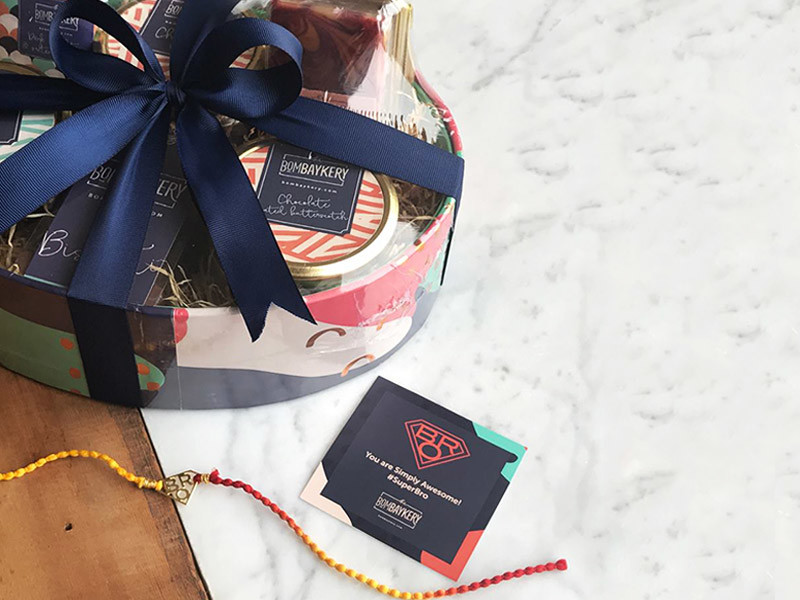 The Bombaykery brings to you limited edition Rakhi hampers which are simply tantalizing. Available in options of oval and rectangular boxes loaded with goodies, this one also includes a laser-cut charm rakhi! *OOH* The box contains mini desserts like macarons, cupcakes, mini cheesecakes, tarts, assorted brownies, cake jars and lots more. Nice!
Order Online Here | http://bombaykery.com/
Call For Orders | +91 9811 801 005
Con Affetto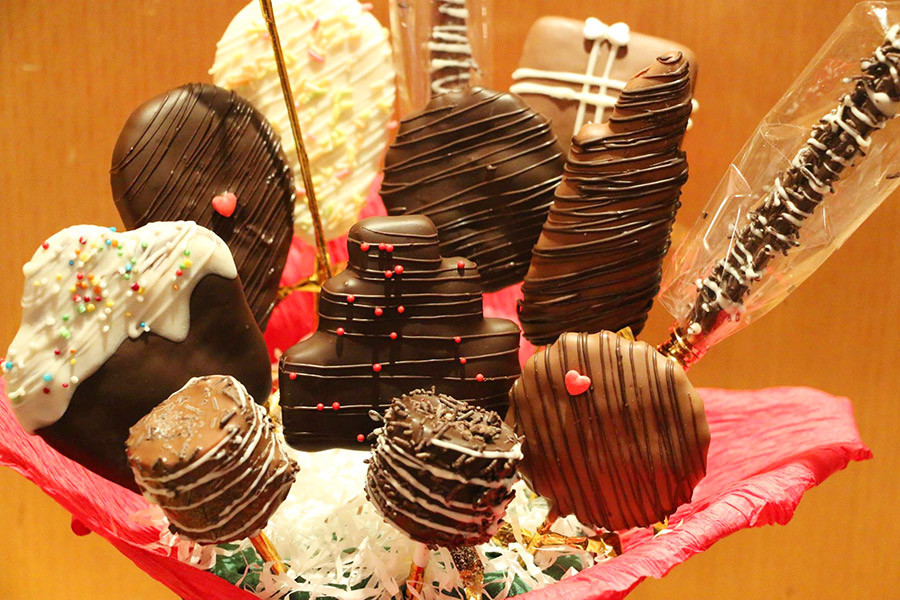 Con Affetto has come up with this awesome sweet bouquet of goodies that your brother would totally love you for. Their one of a kind bouquet has Vanilla Butter Cookies dipped in chocolate, Chocolate Coated and Nutted Pretzel Sticks, Chocolate Dipped and Sprinkled Marshmallows, a complimentary gift card and all of this in a cutesy bucket for your baby brother!
Price | Rs 1,530
Order Online Here | http://conaffetto.in/bro-bouquet 
Dezertfox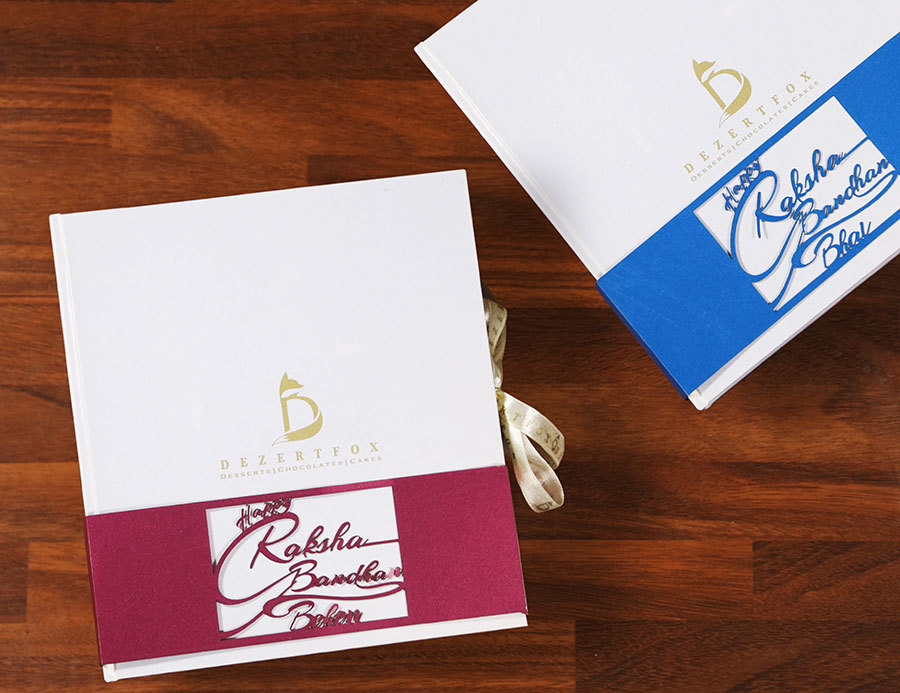 We've confessed our love for Dezertfox a zillion times and cannot tell you how much we love their goodies! These 'too pretty to eat' goodies would make for the perfect gift this rakhi with this rakhi hamper that contains 6 exotic chocolate bars in two distinct flavours, Hazelnut Chocolate Bar and Pistachio Nougat and a macaroon jar to go with it too. *YAS* 
Price |  Rs 850 (Plus Taxes)
Order Online Here | www.dezertfox.com  
Call For Orders | +91 8454 943 200
Let your brother feel pampered too this rakhi! Happy rakhi, you guys!