Rare Birdlife, Wildlife & Lush Greenery Reside In The Slowly-Diminishing Rajokri Protected Forest
Rajokri is where one can see urban development slowly encroaching upon the sacred green lungs of the city. With farmhouses of the city's rich & famous, the region stretches between MG Road & NH 8, passing along Vasant Kunj & Mahipalpur, interspersed with many villages along the way and dotting the forest scape.
We recommended you enter through Vasant Kunj, with the road leading up to the farmhouses which ends near a small settlement on the top of a cliff (once a hill) cut steep by rampant mining. On a day less infested with smog, you can see the Gurgaon skyline bisected by the Delhi metro bridge as a contrasting backdrop. The air smells fresh inside the forest though, and the scrubby, Keekar vegetation of the Aravallis gives you a little respite from the heat. 
Bird & Wildlife Spotting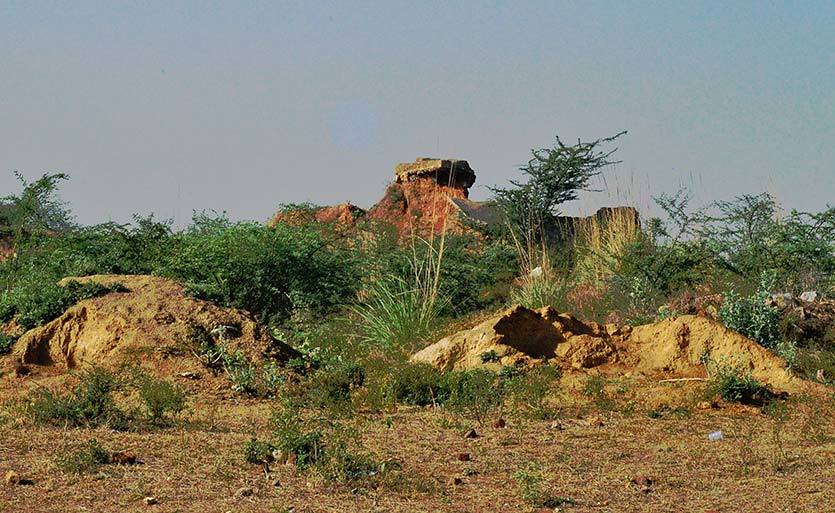 Though many birds have not been spotted in the area, peacock, Red Wattled Lapwing, White Throated Kingfisher and the cute little Prinias can be seen hopping along the vast open tracts on the rocks that are broken by thorny shrubs and trees. Experienced bird watchers have also spotted the Red Rumped Swallow, Indian Grey Hornbill, Indian Eagle Owl and the Indian Bushlark here as well. 
Wildlife can also be spotted amidst the free grazing cattle. Evenings and dawns see Blue Bulls grazing about in the open, although a temple in the middle blaring out loud religious music does play spoilsport at times, hence it's wise to safely wade away from the trail into the woods to get away from the noise.
Despite All Odds 
Comprising a pretty large area of about 10 sq. kms, most of the area has now been taken by illegal colonies dangerously mushrooming out from the inside and the farmhouse constructions on the outside are further shrinking the area. The fields left out by mining are a garbage dump, growing to become a dangerous menace. There's even a monkey rehabilitation centre on the way! Thankfully though, the forest still has a lot of virgin areas; the authorities have woken up to the damage and now efforts are being made to curtail the construction & population expansion. 
There are quite a few small traditional temples inside the forest as well, and one can always spot the odd vehicle negotiating its way through the off road it was never meant to foray into, but the challenges of a metropolis are endless and mankind always stays on the move.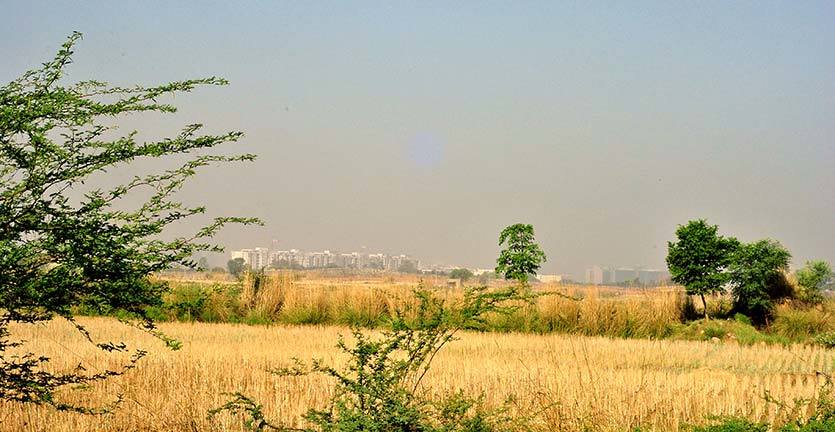 The Vasant Kunj route is easily accessible from the Chhatarpur Metro Station, around a 30-minute ride away, but if taking an auto rickshaw, be sure to keep it on wait as the area is at quite a distance from the main road and there are no means of public transport en route!
Come along for some rare bird-watching and a calm, tranquil slice of peace away from the busy city!