Tell us a little about yourself! 
My roots are in Rajasthan, but Delhi has been home for the past 22 years and counting. This is my city where I work, play and party. As the Founder & CEO of The Beer Café chain, am on the quest of making each neighbourhood a beertastic one!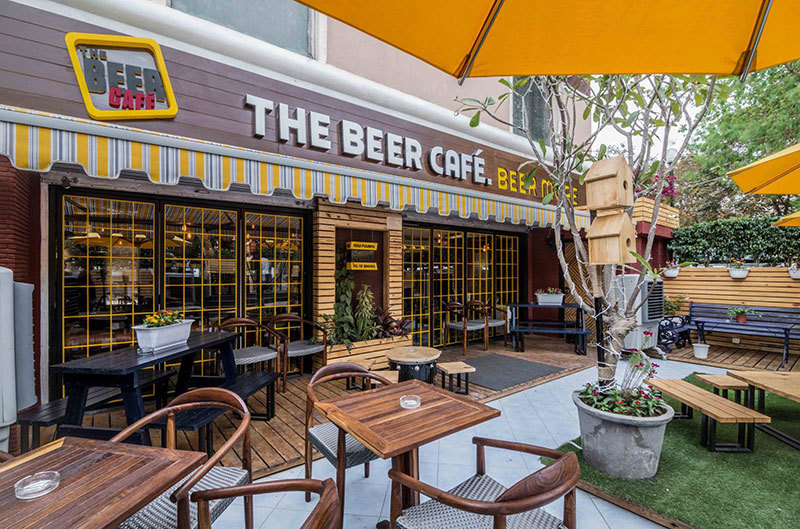 Who or what inspired you to open your chain of 'Beer Cafes'?
After a stint in lifestyle and sportswear companies, I went on to pursue my dream, of being an entrepreneur. Of course, it was the love for beer that inspired me to start this chain. The Beer Café started with a vision to stimulate communities towards a fun and responsible drinking culture. We believe that our consumer is a globally aware one and wants the best of the world in his own neighbourhood.
When was this venture started?
The Beer Café chain started in 2012 and it's already poised to become the largest, fastest and the most profitable alcobeverage service in India. We launched our flagship outlet- The Beer Café BIGGIE in the revered inner circle of Connaught place this year.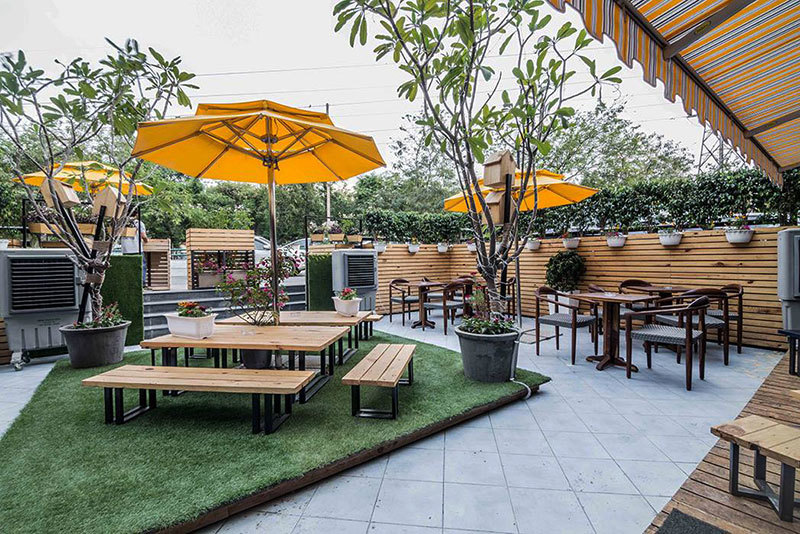 What made you choose Delhi for starting this venture?
Delhi NCR is all set to be the next beer capital of India with increasing numbers of beer connoisseurs in the city. The major factor fuelling the beer culture in the city is the fact that corporates and expats are taking to beer to relax after work or otherwise. More people now prefer beer to hard liquor. I saw this as an opportunity and decided to make it our key focus. We would like to have outlets in every neighbourhood of the city! Currently, we have 10 outlets in Delhi NCR, 1 each in Thane, Chandigarh and Amritsar. Opening soon in Mumbai, Pune, Dehradun, Mohali and Ludhiana.
What differentiates your Cafes from other like restaurant-bars?
The Beer Café is India's newest concept in the foodservice segment and has the largest range of Beer brands anyone has seen in India in a single location. The Beer Café offers a delightful brew experience to its zealous customers. We are pioneers in bringing the Pour-Your-Own-Beer technology to India. With PYOB, one receives a pre-paid RFID activated card with which you can have as much or as little beer as you want.
What according to you makes an entrepreneur successful?
There is always a gap in any marketplace, and a successful enterprise is one which creates a marketplace in that gap. Success is a measure decided by others. Satisfaction is a measure decided by oneself. I strongly believe that a successful enterprise without any fun is not worth pursuing.
What characteristic according to you is unique to Delhi (What makes Delhi, 'So Delhi'!)
Delhi is so diverse. The diversity in ethnicity, the extreme weather, celebration of each and every festival makes Delhi really unique. It's like a melting pot and everybody seems to be invited.
Old Delhi or New Delhi – Pick your preference and Why?
Both in their own ways. One wants to get lost in the labyrinth of all the lanes in Old Delhi. It's like re-discovering the way the city lived in easier times. It is so intriguing. New Delhi with its wide vistas, swanky shopping avenues and watering holes gives a true feel of a global city which we all feel proud of being part of.
A Hidden Gem of the city everyone must know about?
My favourite, not really hidden is the Lotus Temple. This is an open to all place of worship, regardless of religion or distinction.  An architectural marvel in the shape of our national flower, this is a real gem. In certain years, it saw more visitors than the Eiffel tower and the Taj Mahal. But, there are so many Delhiites who haven't been there. So Delhi, I must say!
What plans do the future hold for you?
We are expanding our presence across Delhi as well as other cities. It is an exciting time for our entire team as we grow from strength to strength. On a personal note, I look forward to influencing my loved ones in a positive way. One can spread light in two ways; be the candle or the mirror that reflects it!
Follow The Beer Cafe Here | https://www.facebook.com/thebeercafe/