Putting Curries In Cones Not Such A Good Idea: #FoodReview @ Cones & Curries In Kamla Nagar
When getting late for the first lecture in the morning, no one wants food to come in the way of losing out on attendance, especially when you've knocked sleep out of the way! Skipping meals seems to be the only option to cope with the speed at which our lives are currently moving *sigh*. 
At this time, grab-and-go food that you can eat while on the commute are getting more and more popular with each passing day. Cones & Curries in Kamla Nagar aims to solve the problem by putting familiar curries and fillings inside a cone to make something innovative - and convenient!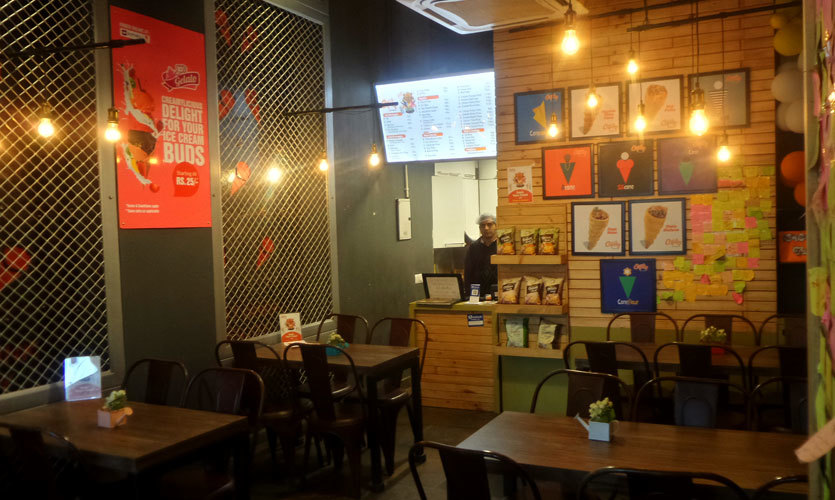 The attempt is interesting, but not that successful though. They get hit at multiple levels including the taste and execution, alas! The service and ambience are definite advantages to the place as the staff are well-trained and make a special effort to guide every customer through their thoroughly unfamiliar menu. 
So, we tried the fusion of cones with curries and here's what we thought about it!
Pav Bhaji Cone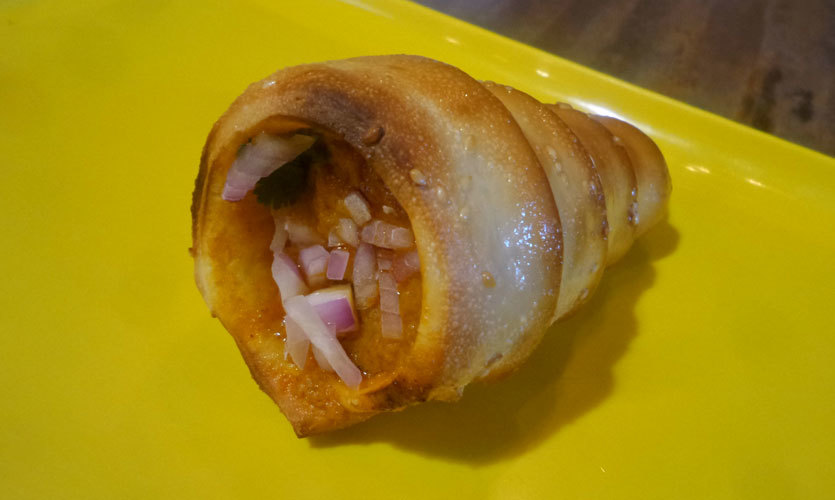 Regular bhaji put inside a cone made of maida topped off with onions and lemon. The filling was average, nothing you can't get at a roadside stall. The star of the show, the cone was thick enough to not become soggy, but should have been a little more crisp The satiety is questionable, as it costs more than a regular plate of pav bhaji and the serving size is not that filling! 
Chicken Exotica Pizza Cone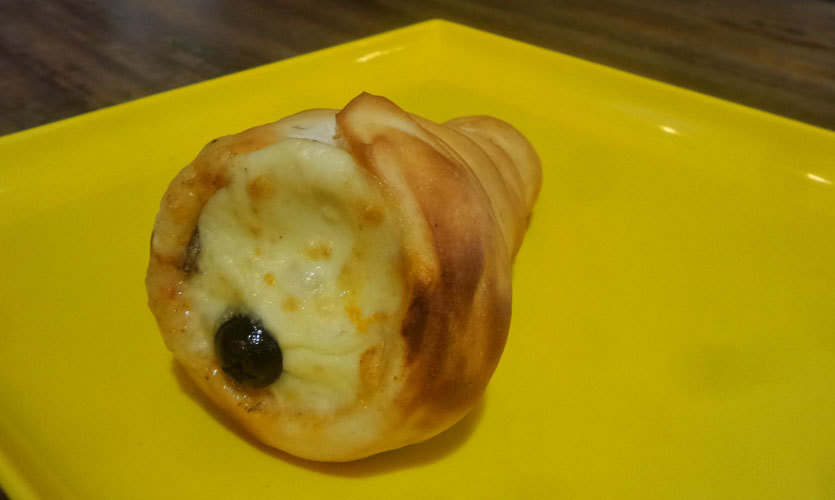 Now this one was a nice surprise! A really good filling of small chunks of chicken, veggies and a tangy tomato sauce highlighted by cheese. Actually, we'd call it the best offering of this place. It tasted like everything you'd expect a good portable pizza to taste like. This proves that pizza is delicious in every form! Must-have if you want to try something from this place, peeps.
Daal Naan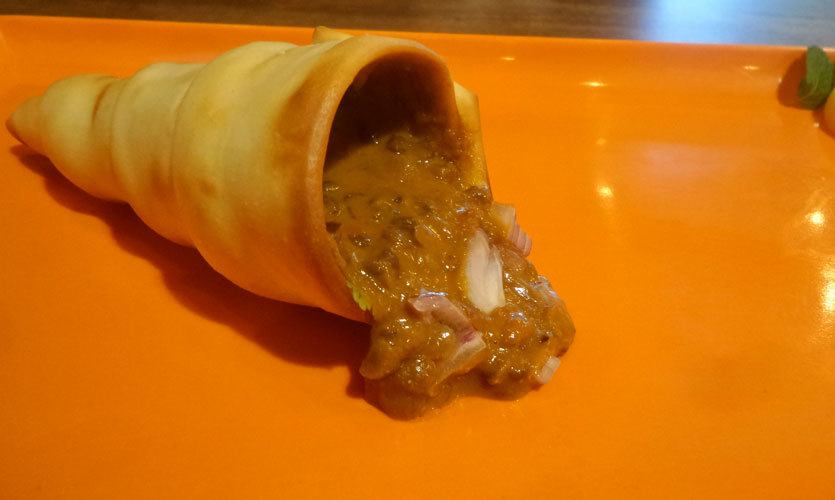 We all love our daal makhani, as it's indeed the favourite of every Punjabi family dinner! The combination left us intrigued and we decided to try it out. Sadly, it tasted below average. The naan had become cardboard-y due to prolonged cooking. The runny consistency of the daal lead to spillage, defeating the sole purpose of having food on-the-go. The daal lacked salt and should have been a little more spicy to be able to stand out. 
Chicken Bhuna Naan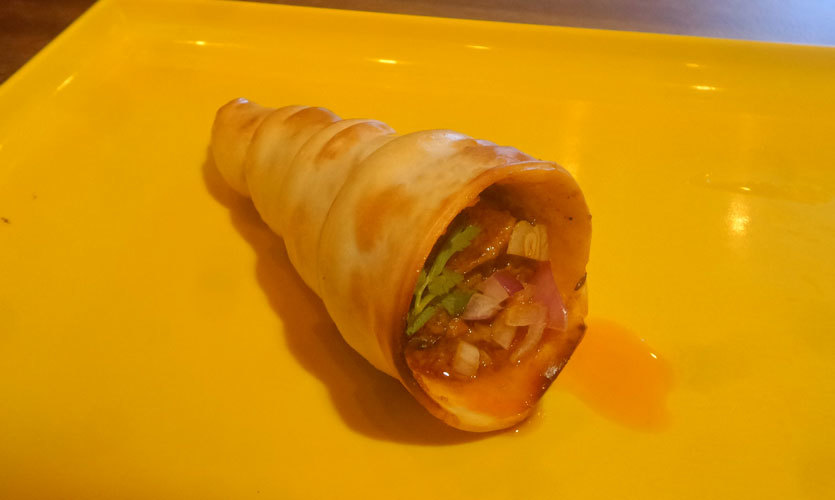 The worst of the lot, this one overflowed with oil surrounding overcooked, hard chicken. The filling was a failed attempt at butter chicken as it was wrong in almost every department - taste, texture and consistency alike. The oil was off-putting and we couldn't even finish this one off, so we'd give this one a miss if we were you! 
Veg Shammi Kebab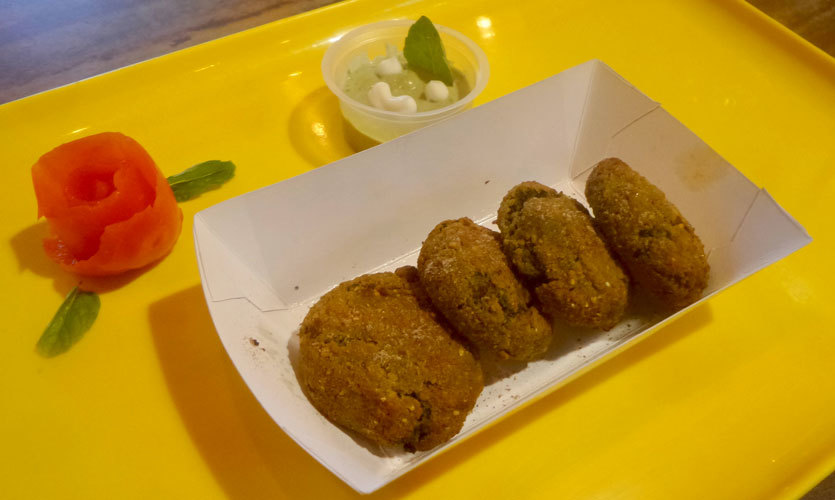 Different from the other dishes, this was actually delightful! The kebabs were perfectly roasted and were soft enough to melt in the mouth. The chutney made it taste very good, being tangy and creamy at the same time. The portion size was small again and the value for money factor is dodgy at best!
Mojito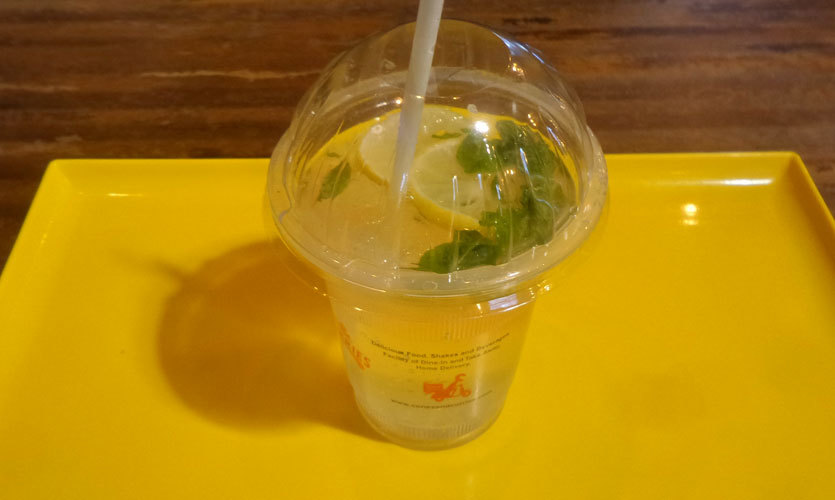 To wash down the dishes, we had this lemon and mint drink which tasted really pleasant. They hadn't used artificial flavouring, which made the drink taste better. It paired up really well with the heaviness of the cones and packed a refreshing punch.
Chocolaty Oreo Shake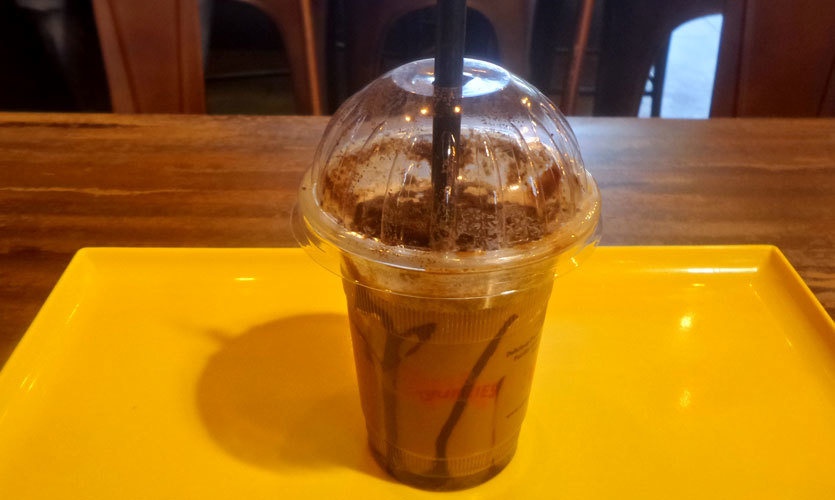 When we hear the words 'Oreo shake', a dense semi-solid shake so heavy that it fills your mouth with a blast of chocolate comes to mind. This was nothing like that! Runny consistency, low on flavour, low on quality. Definitely not worth the money, this was a big disappointment. No one messes with our Oreos! 
We had high hopes, but this place left both our hearts and our stomachs half full. The quantity isn't enough to be called a meal and the prices don't do justice to the regular Indian food items being used as fillings. We'd like to recommend the Exotica Pizza Cone to every food daredevil who aims to try every new spin on some familiar dishes, though. 
While some things did taste nice, this innovative concept needs a little more tweaking to reach our favourite lists! 
Meal For Two | Rs 300
Location | Shop 28, Jawahar Nagar, Opposite Hansraj Boys Hostel, Kamla Nagar