Put Your ID Cards To Good Use By Getting Student Discounts @ These 6 Places!
Beginning of the new college year is just around the corner and we know that a weird combination of nervousness and excitement is in the air. But wait - we're not going to talk about that. So today, we're here to give you guys a major #ProTip you'll need after kickstarting the coolest phase of your life!
Just as college begins, our expenses also start increasing. Our pockets start feeling lighter within days and we know it's hard to admit, but the bulk of our pocket money goes to food - we can see you nodding right about now!
As victims of this grave injustice ourselves, we decided to become the saviours of the new college fuchas in town by making a whole list of the best places in the city which offer special discounts to students. Yep - such kind and generous places exist. Read our list and head over to these places ASAP and you can thank us later!
1. Indus Flavour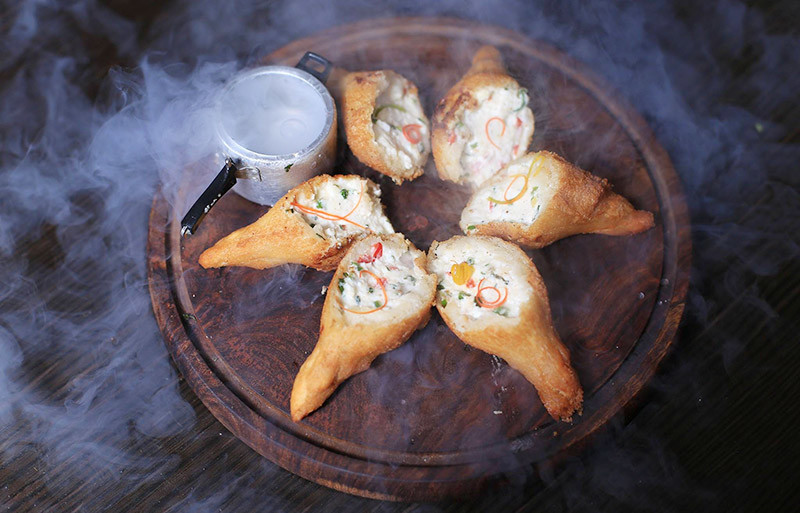 Indus Flavour is a multi cuisine restaurant in Hudson Lane near Kamla Nagar. Although it's famous mostly for the North Indian items on its menu, they also serve some delectable momos and Dahi Kebabs. We personally can't wait to gorge on their 'Chandni Chowk Ka Lebanese Platter'! Sounds delicious, doesn't it? And the best part is - they offer some great discounts to students who bring their ID cards. Come on by!
Where | 2510, Hudson Lane, North Campus
Meal For Two | Rs 600
Check Out Their FB Page | https://www.facebook.com/indusflavour/
2. AMPM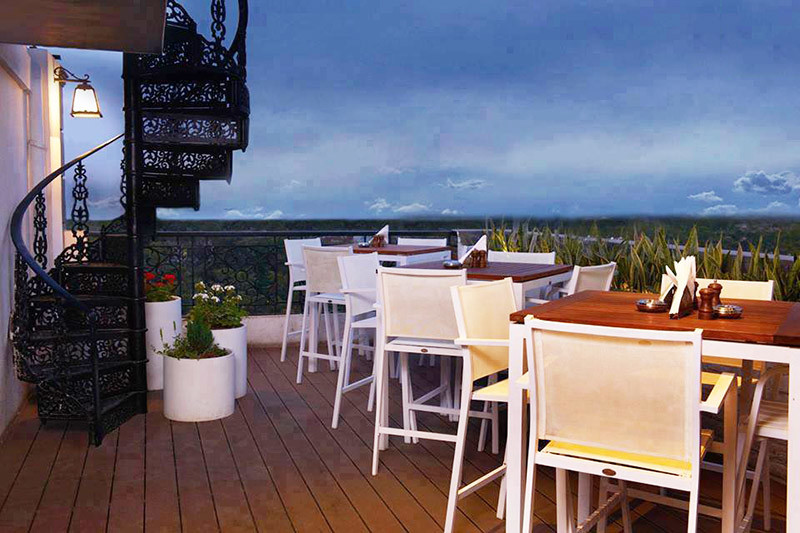 We're sure all you college kids have been to AMPM in Rajouri Garden at least once, right? But did you know that if you show your ID cards, they'll give you an extra 10% discount on your bill - we're not kidding! Head over to this place to gorge on some of their amazing shakes, Butter Chicken and of course, cheap beer *starry eyed*!
Where | J 2/5, 3rd & 4th Floor, Najafgarh Road, Block J, Rajouri Garden
Meal For Two | Rs 1,200
Check Out Their FB Page | https://www.facebook.com/ampmcafeandbar/
3. Qubitos - The Terrace Cafe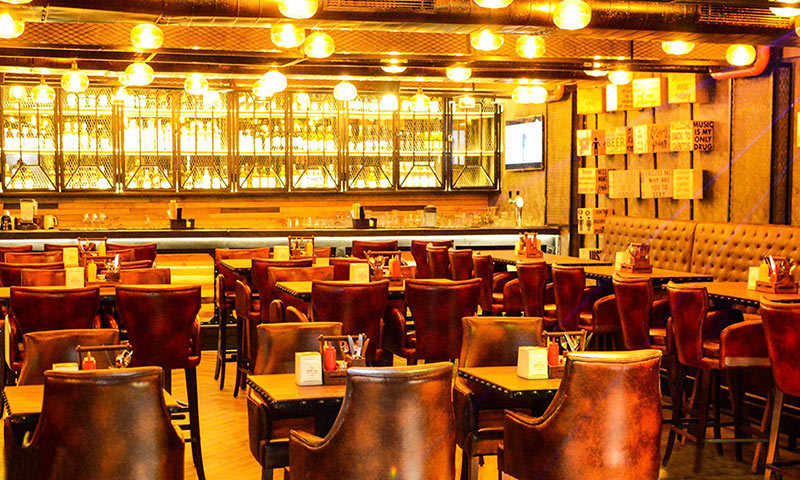 Another gem in Rajouri Garden, Qubitos - the Terrace Cafe also offers cool discounts to students. With some delicious food on their menu ranging from Thai, Mexican, Italian, and basically every type of cuisine, this place has got to be on every college students' must-try list. You should definitely try their Spring Rolls once you're there along with a glass of Sangria. Enjoy the ambience while hogging delicious food AND get discounts. WOOHOO!
Where | C-7, Vishal Enclave, Rajouri Garden
Meal For Two | Rs 1,300
Check Out Their FB Page | https://www.facebook.com/QubitosCafe/
4. SMAAASH
Delhi doesn't just hide only eateries under its section of treasures. And frankly, we NEED a place which offers more than just food and sheesha to chill with our friends. SMAAASH the game parlour in Gurgaon (and Noida, along with a dozen other cities) is one such cool place for all you adventure seekers out there. And discounts for students are the cherry on top of an already-so-tempting-cake!
Where | DLF Cyber Hub, DLF Cyber City, Gurgaon
Meal For Two | Rs 1,400
Check Out Their FB Page | https://www.facebook.com/SmaaashGurgaon/
5. 1Up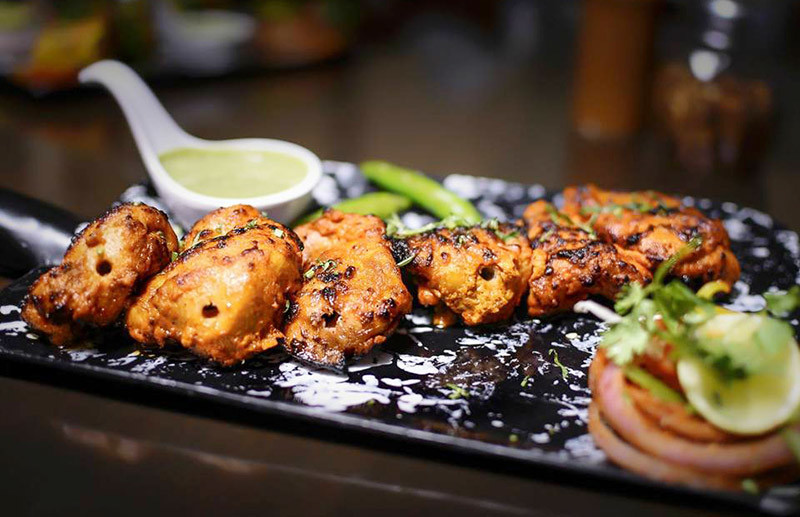 If this cute cafe in Civil Lines isn't already your favourite, we're pretty sure it will become one now that you know that you can get extra discounts on your favourite waffles and shakes by flashing your student IDs! A bit away from main Kamla Nagar market and Hudson Lane cafes, it is still located in close proximity to the North Campus colleges and is pretty light on the wallet, discounts notwithstanding!
Where | 13, The Exchange Store Building, Alipore Road, Civil Lines
Meal For Two | Rs 1,200
Check Out Their FB Page | https://www.facebook.com/1updelhi/
6. Mithapur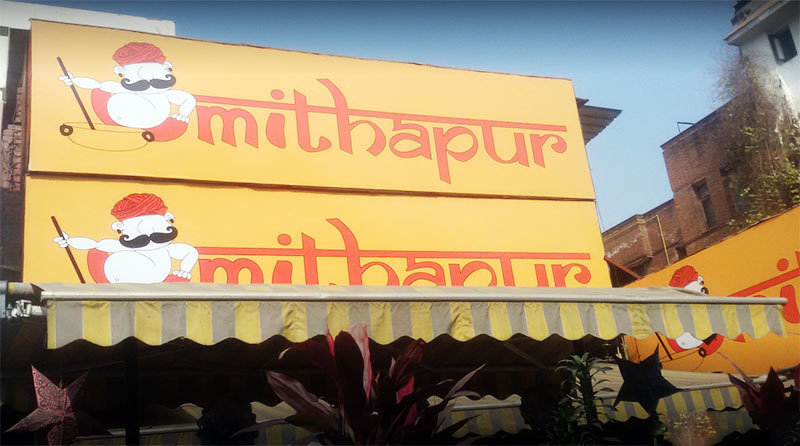 South Campus walas - we haven't forgotten you! Opposite Gargi College in Anand Lok Market lies a gem - Mithapur or the erstwhile Mithas which offers discounts to students. Don't get confused by their name, they don't JUST serve desserts. 
They have a wide variety of food on their menu from South Indian, North Indian, Chinese and even street food items. Do check out their Golgappas when you're there. Although strictly vegetarian, the food is finger licking good!
The only catch here is that they give a 10% discount to only and only Gargi and KNC students! Not the others! Sorry guys! 
Where | 4/5, Anand Lok Market, Siri Fort Road, Opposite Gargi College
Meal For Two | Rs 450
We're genuinely hoping your monthly pocket money doesn't run out too quickly, now that you know these amazing soon-to-be-your-hangout-spot places!