It's not new. It's not small. In fact, it's one of the biggest things to have ever happened to the food scene in Delhi. When Fawzia Ahmed and Aseem Grover started out this little ice cream parlour in East of Kailash, little did they know that they were redefining the eating-out culture in our butter chicken dominated city! Yes, The Big Chill Cafe has grown by leaps and bounds and today stands tall as a witness to the cafe culture that has mushroomed all around us.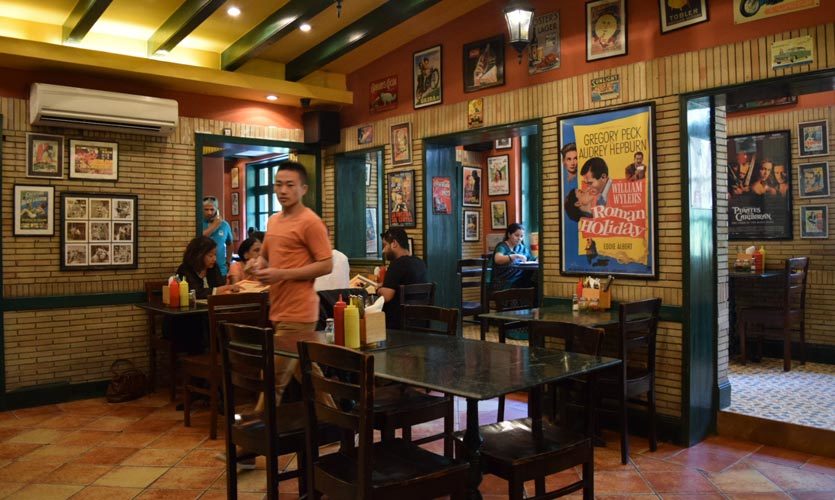 With as many as six locations in Delhi, the ambiance of this place is as chill as ever! With beautiful brick-laid and green interiors one can see prettily framed movie posters of yesteryears. From Casablanca to Hitchcock's Psycho to James Bond, you get to enjoy an entire Hollywood history lesson right here. With the huge menu right in front of us, we take you on a journey of what best to order here (not that you need telling)!
1. Penne Vodka Pasta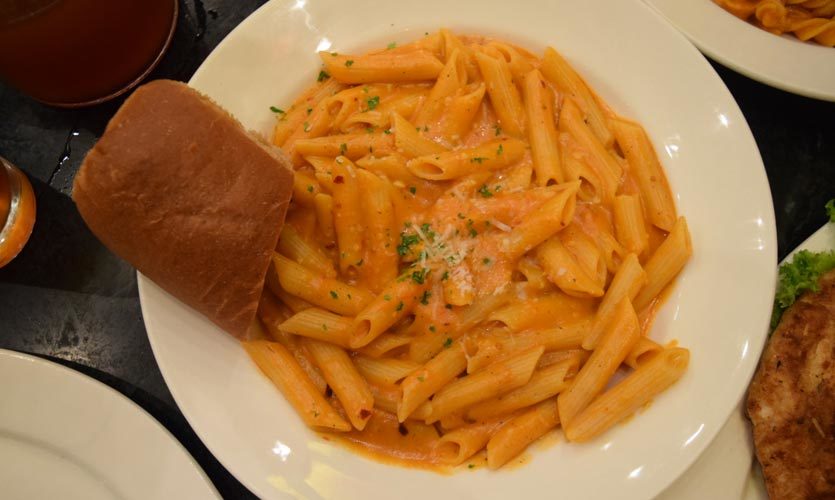 No.118 is one of their most sought-after dishes and rightfully so! With the smooth texture rendered by the addition of splashes of vodka, this red sauce pasta is enough to liven up even the most morose Monday blues. If you're a regular at Big Chill (and who's not, really) and have no clue about this, then it's time you ordered this bad boy!
2. Spaghetti Puttanesca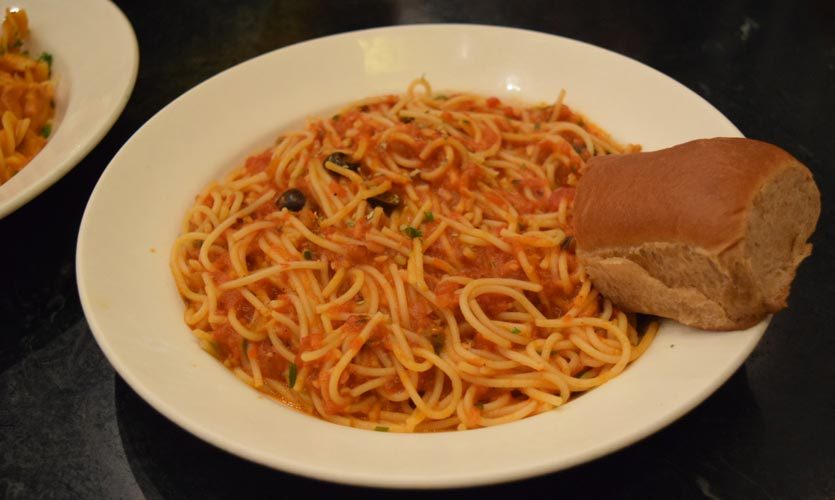 This is probably one of the finest spaghettis prepared by any standalone restaurants we know of! No. 119 is a true delight for vegetarians while the folks at Big Chill swear that this dish sells like hot cakes. After ordering one, we are left with no choice but to recommend it to all you lovely (and hungry) people!
3. Fusilli Chicken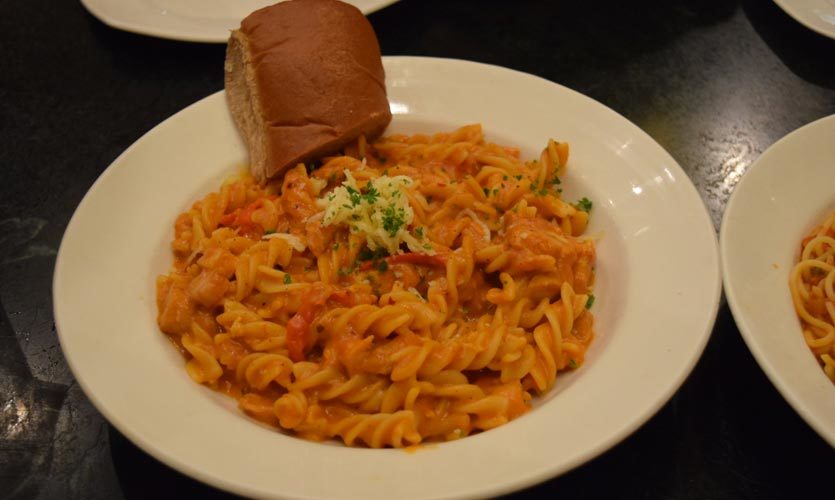 No. 130 has taught us the meaning of an actual spicy red sauce pasta! Being one of the most famous chicken pasta dishes, how could this not feature on our list of 'must haves' at Big Chill? With huge chunks of chicken rolled around in the most flavourful peri peri sauce, the fusilli pasta just adds to the entire experience. You can thank us later folks!
4. Baked Parmesan Chicken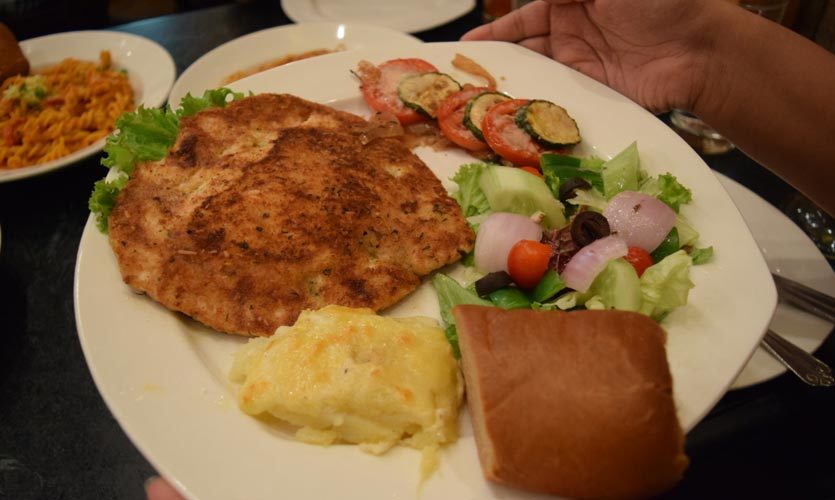 Ok so we'll just say it right out - No. 259 has won our hearts forever! A huge chicken fillet stuffed with spinach and parmesan cheese just says it all in itself. The coating on the fillet is something that would transport you to a meal being gobbled up in a high-end restaurant. We vote this dish to be your priority, if you don't already know about it, that is!
5. Banoffee Pie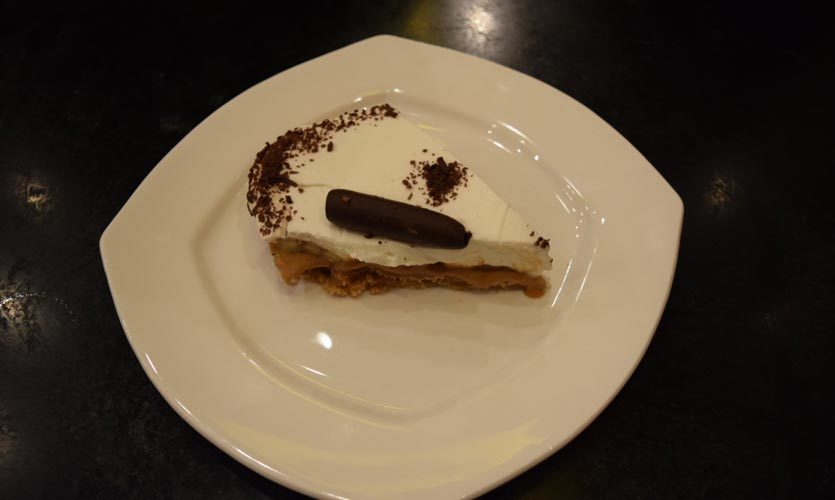 And with this we come to the most prized recipe of all time that Big Chill will always safeguard - Banoffee Pie! This particular dessert has made bakeries emulate it, drove chefs mad trying to recreate it and us customers to salivate just thinking about it! A biscuit layer at the bottom followed by a banana layer rolled in toffee syrup and finally topped with their fresh cream. A dish so classy and simple, and yet Big Chill remains the only place which has ever been able to do justice to it. Yum yum!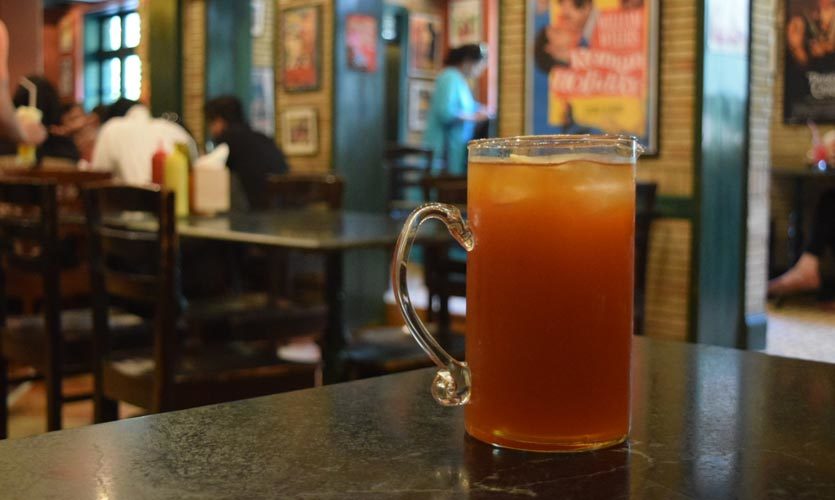 If you still wonder what else this place serves in their humongous menu, then you have got to try their super cheesy Garlic Bread, their salads, paninis, submarines and also pair it up with their freshly brewed Lemon Iced Tea. One could also always order their super thick shakes which hands down are the best in Delhi, while their excellent desserts are bound to give you a sugar rush in an instant.
Big Chill is now a household name, a name that resonates with quality, efficiency, taste and more than that, a trustworthiness that very few places still manage to retain in their loyal customer base! Let's just meet up there, shall we?
Where | The Big Chill Cafe - Khan Market, Kailash Colony, DLF Promenade, Saket & Other Outlets
Meal For Two | Rs 1,500
Call Them | +91 11 4175 7533
Check Out Their FB Page | https://www.facebook.com/thebigchillkhanmarket/