Delhi
Prawns, Fish Fillets & Lobsters | These Are The Best Places Serving Seafood in Delhi
Delhiites one and all adore their seafood and are constantly on the hunt for awesome coastal restaurants! Be it numerous kinds of fish, prawns, crabs, mussels & squid, despite being located far from the sea, the city has a host of restaurants offering authentic, fresh seafood - read on!
Amaranta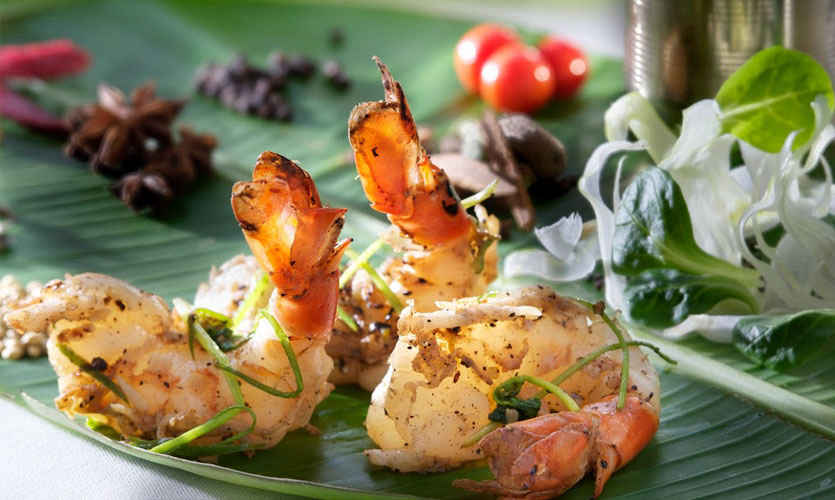 Amaranta is a fine-dine Indian coastal restaurant which offers cuisines from 9 coastal regions of the country. The culinary essence is contemporary and authentic with a distinguished, creative element to it. It serves great fresh seafood dishes. Do try the Andhra Fish Curry. A meal for two costs approximately Rs 4,000.
Address | The Oberoi, 443, Phase V, Udyog Vihar, Gurgaon
Oh! Calcutta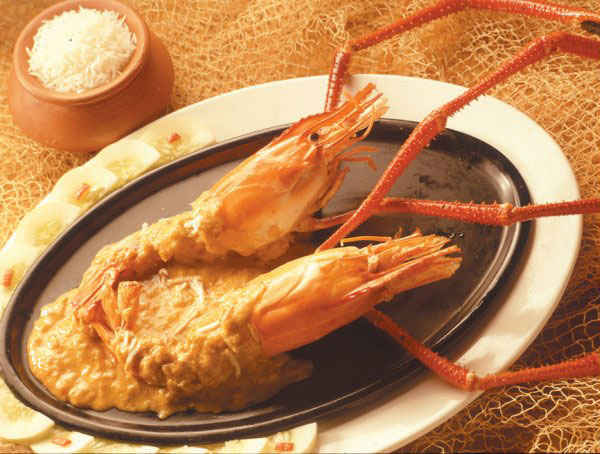 Oh! Calcutta celebrates the centuries-old cuisine of Calcutta which was developed from the confluence of various cultures including Lucknowi (Awadhi), Continental, Chinese and Bengali food. The chefs come from the heart of this popular city offering authentic dishes. Do try their Bekti fish and Kosha Mangsho (Mutton). A meal for two costs approximately Rs 2,000.
Address | E Block, International Trade Towers, Nehru Place & 9, Cyber Hub, Gurgaon
Swagath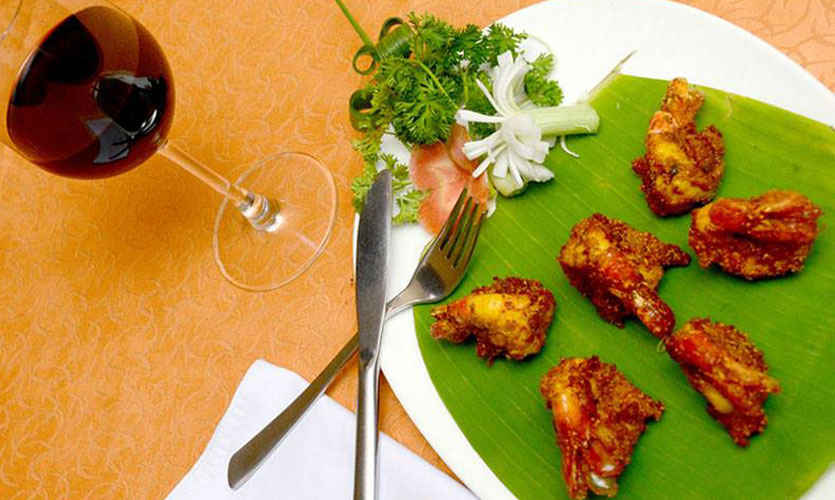 For over a decade now their flagship venue in Defence Colony is frequented more for its Coastal seafood offerings in comparison to its North Indian or Chinese fare. Tucked into Def Col market, Swagath continues to serve its regular clientele with panache. Do try their Tandoori Crab / Lobster and their boneless Pomfret. A meal for two costs approximately Rs 1,500.
Address | 14, Defence Colony Market
Zambar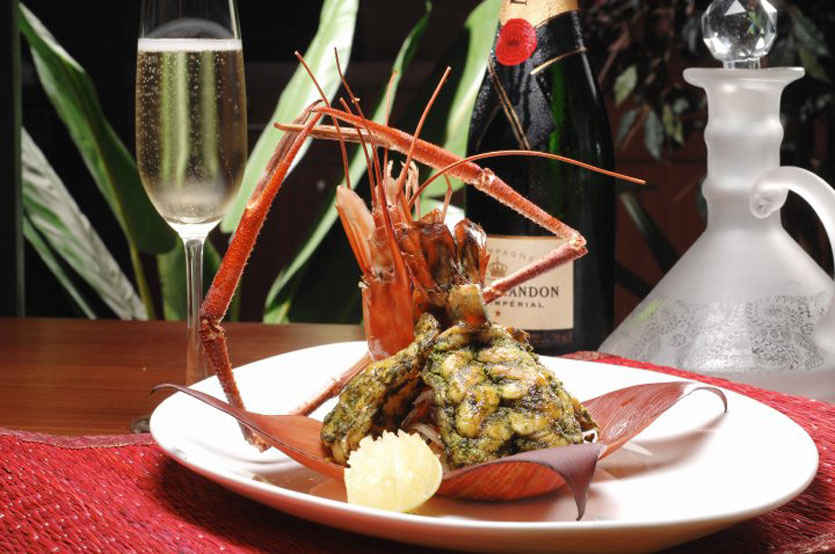 Zambar is well-renowned for its rich and authentic cuisine derived from the legendary spice coast. It has become a name to reckon with in the food industry and delivers each and every time based on quality and consistency of food. When here you must try their Prawn Coastal Biryani and Gunpowder Prawns - visit this place to experience unique flavours and textures. A meal for two costs approximately Rs 2,000.
Address | Ambience Mall & DLF Cyber Hub, Gurgaon
Varq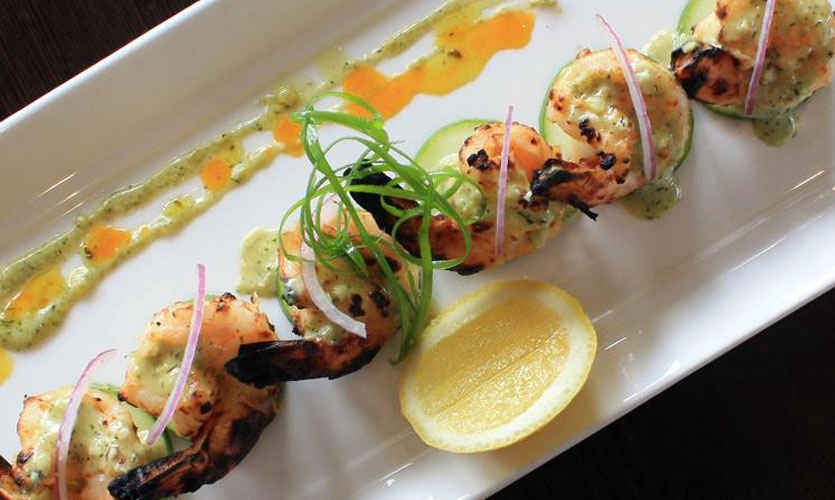 Varq is a harmonious blend of traditional and contemporary sophistication. Visually spectacular in every way, this elegant Indian restaurant is located at the lower lobby level of The Taj Hotel, overlooking the hotel's beautifully manicured gardens. The restaurant offers exquisite seafood. A must-have here is the Varqi Crab. A meal for two costs approximately Rs 5,000.
Address | The Taj Mahal Hotel, No.1, Mansingh Road
The Spice Route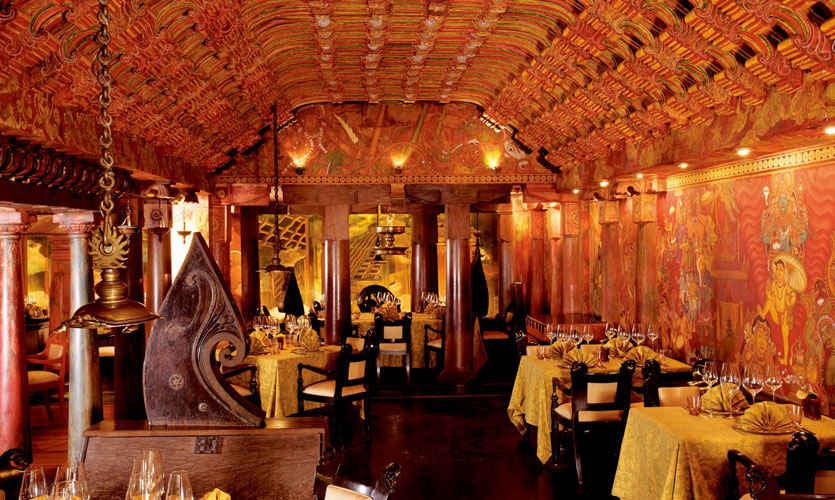 The Spice Route takes you on a wonderful seafood journey starting from the Indian coastal states and going to Thailand, Malaysia, Vietnam and Myanmar. Their seafood menu is vast and exquisite. With beautiful, ancient murals gracing the walls and pillars studded all around the restaurant, this place is a true delight! A meal for two costs approximately Rs 6,000. 
Address | The Imperial, Janpath, CP
Viva O Viva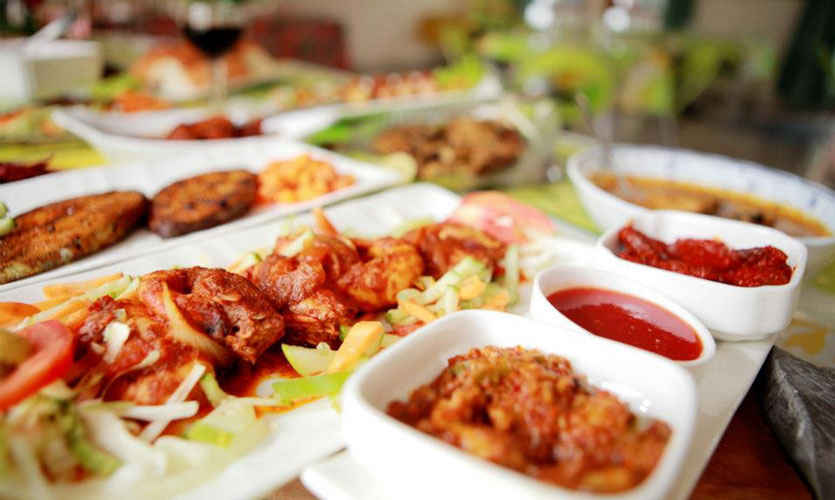 This is a homely state bhavan known for its great Goan and seafood dishes. It has a simplistic décor with local Goan music playing in the background. All the dishes offered here are authentic and flavourful, making for a great meal! Do try their Stuffed Whole Chilli Crab and Seafish Curry. A meal for two costs approximately Rs 700.
Address | 14, Goa Niwas, Behind Akbar Bhawan, Bir Tikendrajit Marg, Chanakyapuri
Moets Shack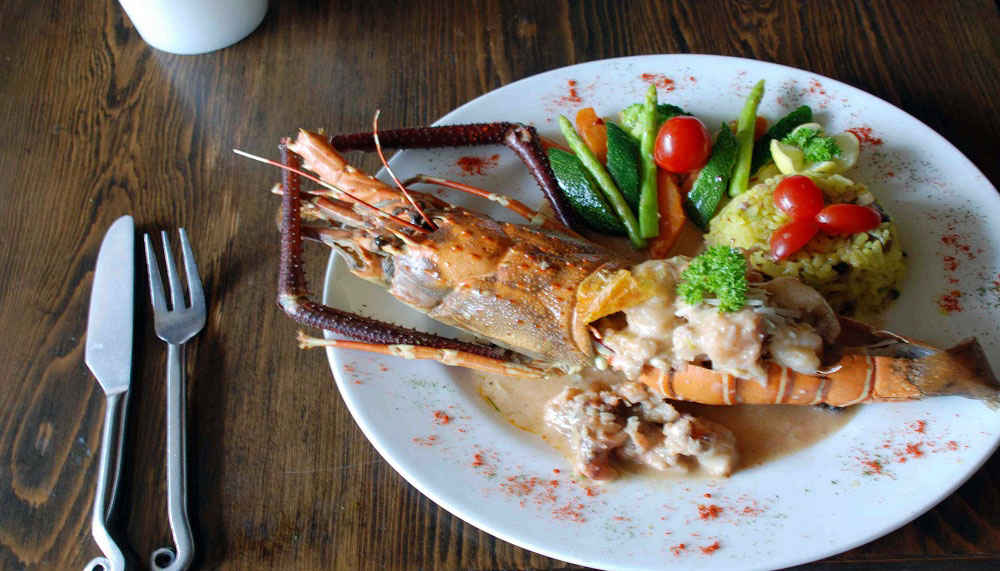 The restaurant, true to its name has a rugged atmosphere that is stylish & contemporary with cozy nooks and corners offering a wide variety of seafood dishes. Planted right in the middle of popular Def Col market, this place has been drawing throngs since ages. Do try their Indian Ocean Chilli Rock Lobster. A meal for two costs approximately Rs 1,600.
Address | 50, Moets Restaurant Complex, Defence Colony
Coast Cafe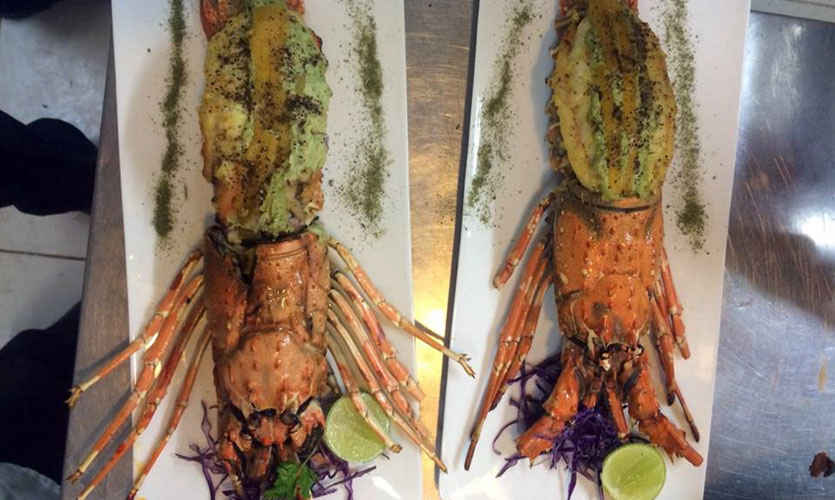 With wide-terrace windows, a spiral staircase and an atrium, Coast Café above Ogaan has pleasant interiors. The menu, which focuses on Coastal dishes is a delight and is reasonably priced. California Baha fish Tacos, Aubergine Kokum Curry, Appams and Spicy Prawn Moilee are some of the must have dishes that are dishes out here. A meal for two here will cost you about Rs 1,400.
Address | 2nd & 3rd Floor, above OGAAN,H2, Hauz Khas Village
Sanadige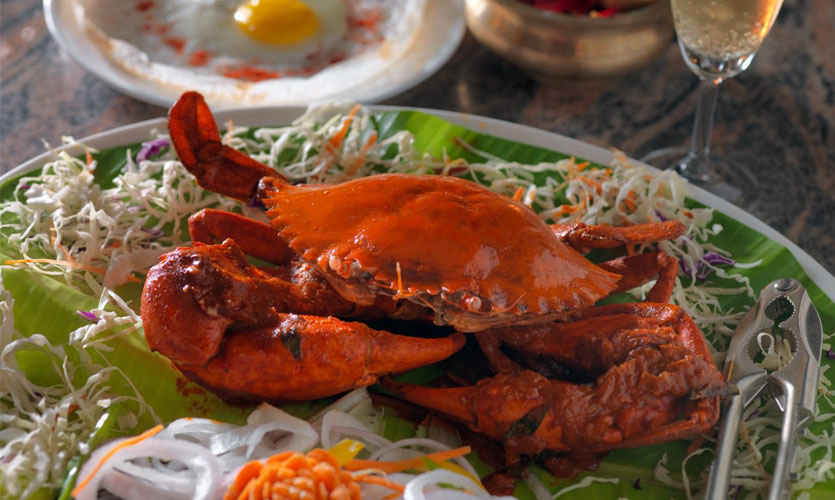 Sana-di-ge, Bangalore's finest Coastal cuisine bistro, has recently opened up in town! We'd highly recommend you guys pay it a visit if you're a hardcore fan of Coastal cuisine. A few of their delicious, zesty dishes include the Mangalorean Mutton Curry, Donne Chicken Biryani, Maanji (pomfret) and Jenji (crab!). An amazing meal for two would cost approximately Rs 2,200. 
Address | 28/48, Commercial Centre, Malcha Marg, Chanakyapuri
Mahabelly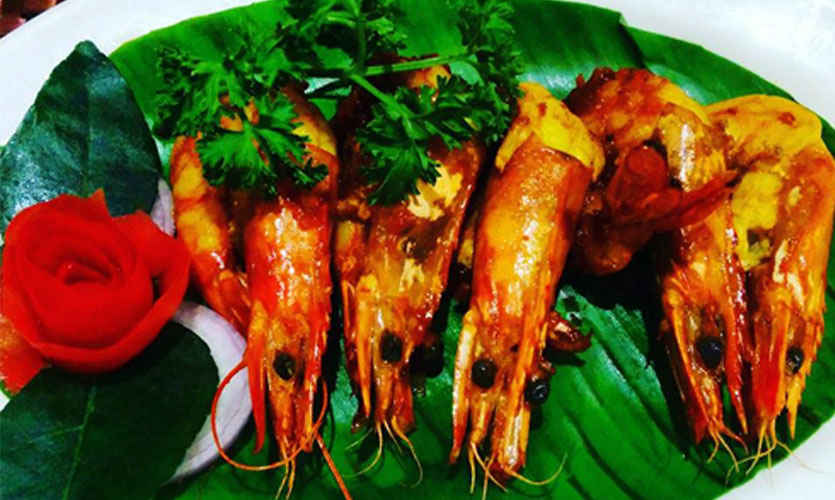 A pretty well-known eatery nestled within DLF Place, Saket, Mahabelly is frequented by hardcore coastal cuisine aficionados. With a cool, laid-back and nicely well-lit ambience, this place is perfect for those long lunches with your BFFs. Must tries here include Spicy Veg Curry in coconut milk, Shaap Meen Curry and Kothu Parotta. A meal for two here would cost Rs 1,000.
Address | DLF Place, Saket