Potato Spirals With Sausages, Pizza Momos & Fruit Beer: Everything We Tried @ Newbie Hash Stix
Just when we thought Faridabad lacks some good and crazy food joints, that's when Hash Stix sprung up in Sector 15, Faridabad. Nestled at the back side of the main market, this week-old haunt is serving some of the yummiest delicacies this area has ever experienced. Here's what we dug into when we landed up here!
Macho Tornado

We started off our potato pigging with their quintessential potato stix. They have a gazillion flavours like Pudina, Cheese, Chilli Cheese, Tangy Tomato, Manchurian, Magic Masala and many, many more. We asked for the Cheese Potato Stix and boy, was it good! Needless to say, the cheese and potato combo is always a hit! 
Price | Rs 80
Fruit Beer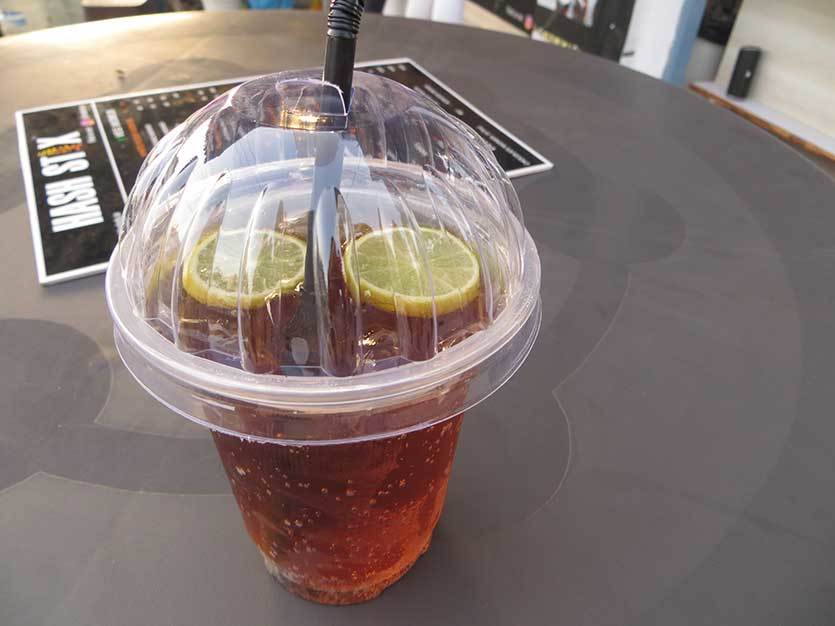 For drinks, we asked for some Fruit Beer, which sounded super refreshing. No, they didn't give us the readymade one, but instead made it fresh from scratch. Woah! The beer was both sweet and tangy, and refreshed us to the core. A big thumbs up for this one!
Price | Rs 50
Pizza Momos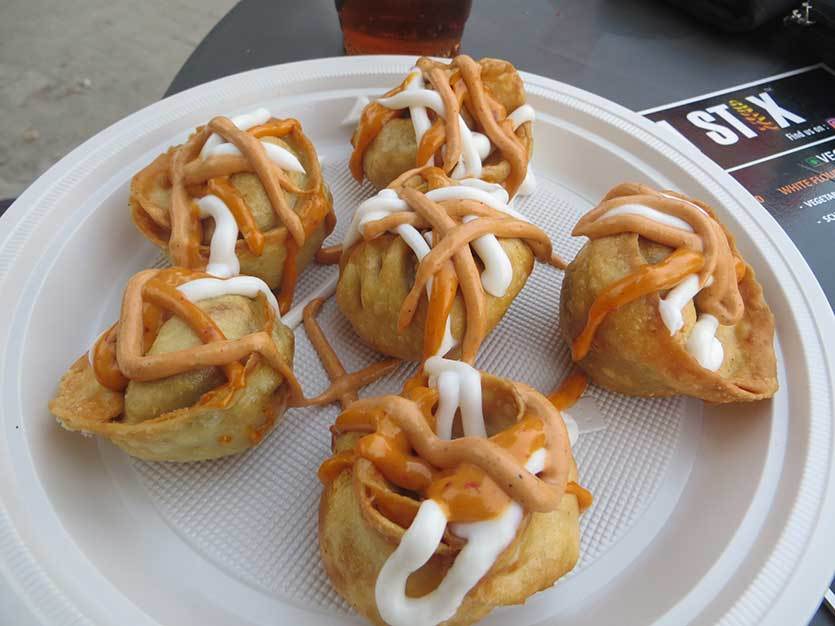 When pigging out at a street food joint, momos can't be missed and so we ordered a plateful of their Chicken Pizza Momos. These momos were fried and stuffed with a generous amount of chicken & other veggies. The best part about these was the toppings! Unlike momos anywhere else, these were topped with mayonnaise, tandoori sauce & chipotle. Need we say more about how good it was *happy grins*?!
Price | Rs 160
Screwdriver Stix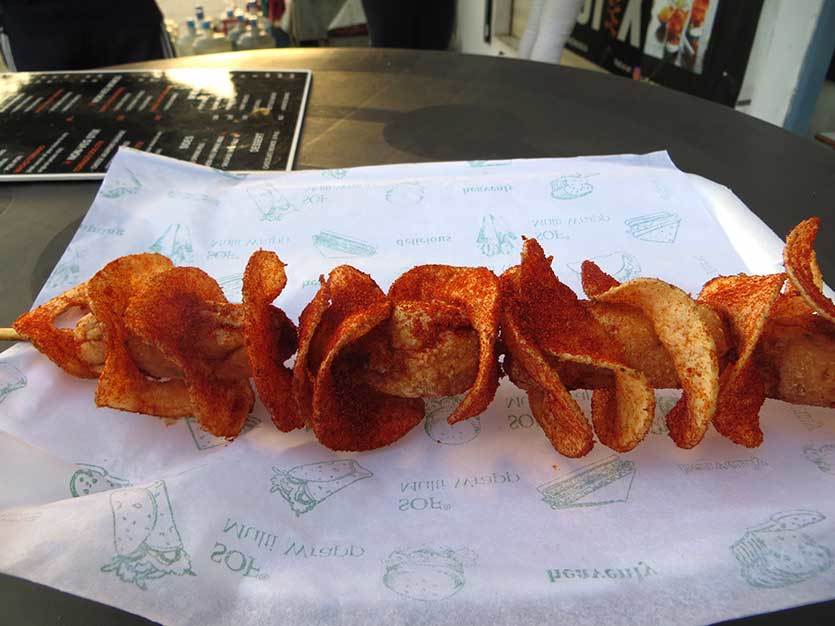 Screwdriver. Ah, you must be thinking about the drink now! But Hash Stix has a sumptuous food item named Screwdriver and it's just amazing! Mingling potato spirals, chicken sausages, peri peri masala (or you can choose any other) with mayonnaise, tandoori sauce, honey mustard sauce & chipotle. Yum! Every bite of this Screwdriver opens up windows to food coma. Not kidding! 
Price | Rs 180
Mint Mojito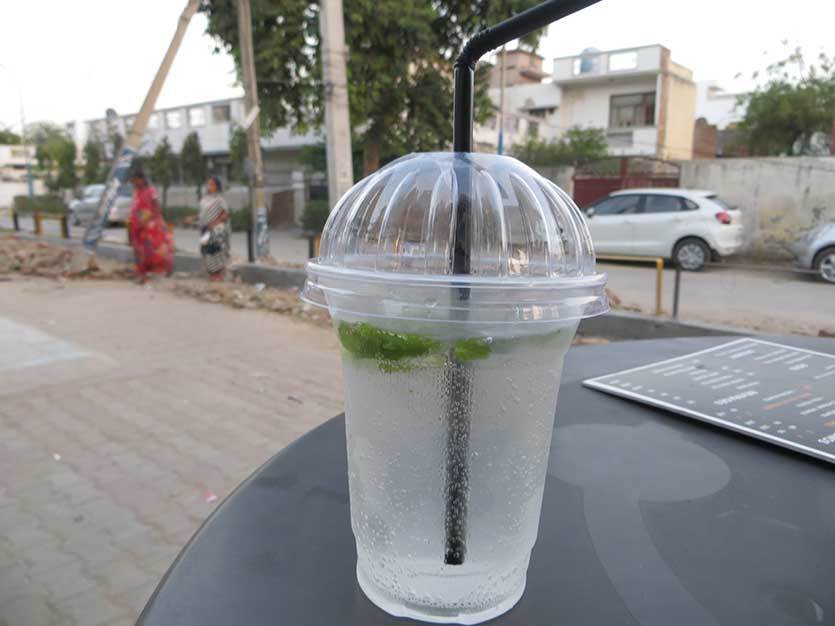 To wash all the potato fever down, we asked for a Mint Mojito. The chilled beverage was perfectly minty, amazingly fresh and sweet - just the way we like it. Undoubtedly, this classic drink always works well in washing down a heavy meal.
Price | Rs 70
Offering potato stix loaded with oodles of flavours and sausages, Hash Stix is here to bless all the foodies in Faridabad. And if you're a gourmet at heart, living in Delhi, then you should certainly head here, for we assure you the long drive will be worth it! 
Location | Shop No. 160, Sector 15, Faridabad