8 Popular Dargahs To Check Out In Delhi For A Slice Of Serenity
Delhi is first and foremost known for its rich history and heritage which is reflected in the many shrines in the city, dedicated to the tombs of saints or deities who have left an indelible mark on the capital city. We've culled out a list of the most well-known and patronized ones in the city - take a look!
1. Hazrat Nizamuddin Dargah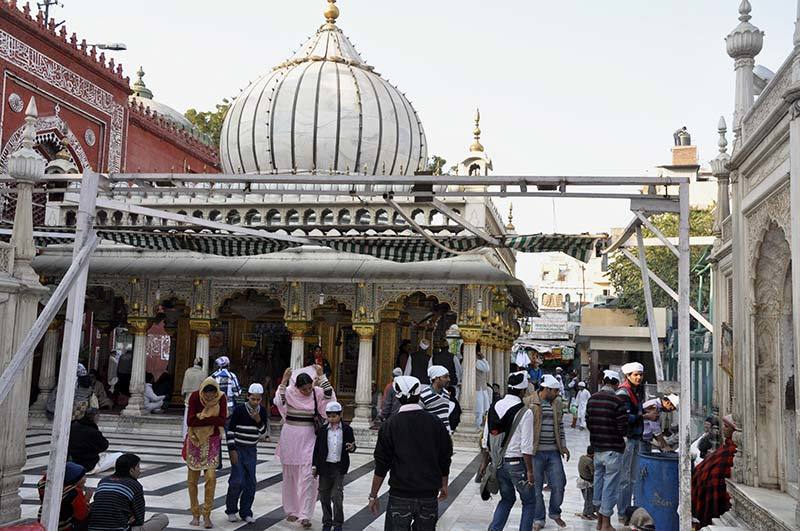 Hazrat Nizamuddin Dargah is one of THE most popular shrines in Delhi, built in memory of Hazrat Nizamuddin Auliya who lived from 1238 to 1325 and who was a very popular Sufi Chishti saint and the successor of Khwaja Moinuddin Chisti of Ajmer. The shrine is not only an excellent example of Mughal architecture but is also a perfect testament to how people from different faiths coexisted peacefully in India. Do visit it on a Thursday evening in Nizamuddin West for a great spiritual experience coupled with qawwalis!
Where | Hazrat Nizamuddin Dargah - Boali Gate Road, Opposite The Lodhi
2. Dargah Of Qutubuddin Bakhtiyar Kaki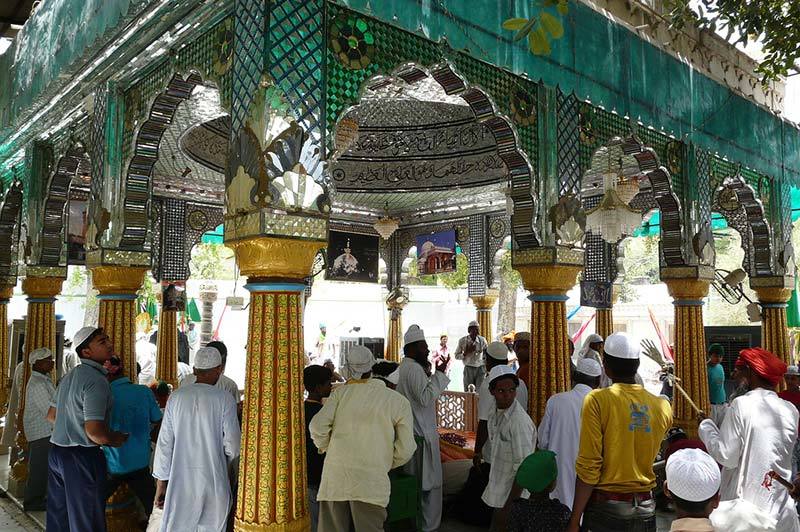 Qutubuddin Bakhtiyar Kaki was another popular saint of the Sufi Chisti Order in Delhi. He was one of the first spiritual successors of Moinuddin Chisti and was revered by Iltutmish, the Delhi Sultan as well as the Lodhi Dynasty. His shrine in Mehrauli is beautiful and simplistic with a spiritual aura surrounding it. Every Thursday & Friday it comes alive with qawwalis and throngs of people offering their prayers here, do pay it a visit to soak in the magic!
Where | Dargah Of Qutubuddin Bakhtiyar Kaki - Ward Number 7, Mehrauli Village, Mehrauli
3. Khwaja Nasiruddin Chirag-E-Delhi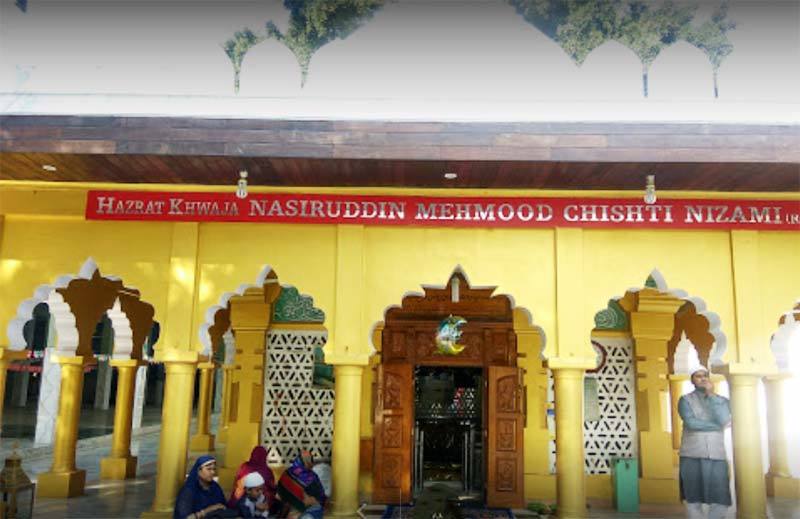 Khwaja Nasiruddin Chirag-e-Delhi was a famous Sufi saint hailing from the 14th century. He was the fifth spiritual successor of Hazrat Nizamuddin Auliya. After his death, the Sufi Chisti Order crumbled in Delhi. His tomb in Chirag Delhi was built by Firuz Shah Tughluq. His tomb has been renovated a number of times and today it consists of a square chamber with 12 pillars. It's truly a fascinating tomb with a mystic aura to it that is worth a visit!
Where | Khwaja Nasiruddin Chirag-E-Delhi - 221, A 221, A St, Chirag Dilli
4. Dargah Of Hazrat Shah Turkman Bayabani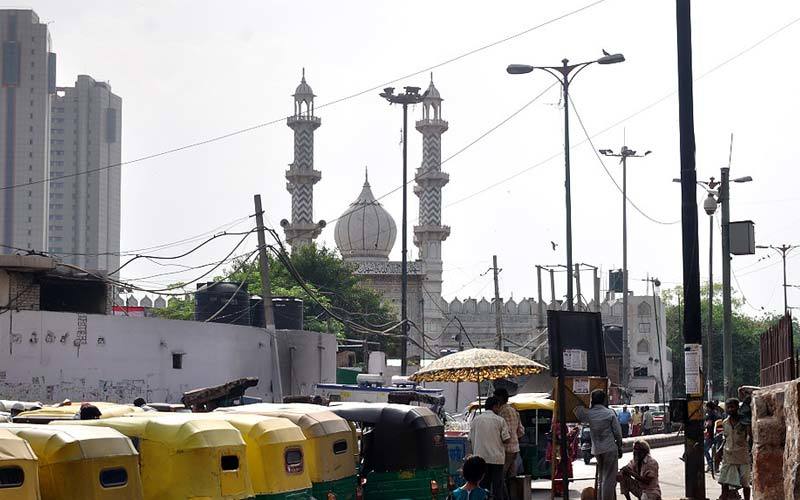 Located on the east side of the Turkman Gate, the Dargah of Hazrat Shah Turkman Bayabani is one of the oldest shrines in Delhi. Hazrat Shah Turkman Bayabani belonged to the Bayabani sect. He lived in seclusion and the place where his shrine stands was once a dense jungle. It is simple and yet still manages to create a sense of awe in those who visit it. How about you drop by for your dose of spiritual peace?
Where | Dargah Of Hazrat Shah Turkman Bayabani - Mohalla Kabristan Shah Abul Khair, Turkman Gate
5. Ghaziuddin Khan Madrasa And Tomb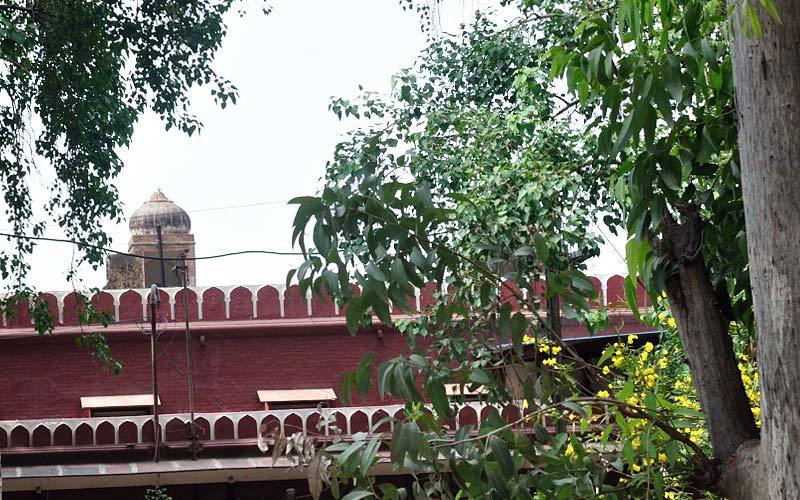 Ghaziuddin Khan's Madrasa And Tomb was built by Ghaziuddin Khan himself. He was a nobleman who was a powerful minister in Emperor Aurangzeb's imperial court. He built the madrasa sometime in 1692 AD, with the goal of educating Muslims about the Islamic religion and culture. It was then closed in 1790 and later reopened in 1792 near Ajmeri Gate by the British East India Company.
Later on, the education wing of the Madrasa was shifted to Kashmiri Gate and at the end of the 19th century, its name was changed to Delhi College. After Independence, it came to be known as the Zakir Hussain College and in 1986 the school was shifted to its present location, outside the Turkman Gate. The tomb and madrasa are an excellent example of the magnificent Mughal architecture!
Where | Ghaziuddin Khan Madrasa And Tomb - Outside Turkman Gate
6. Hazrat Matka Shah Baba Dargah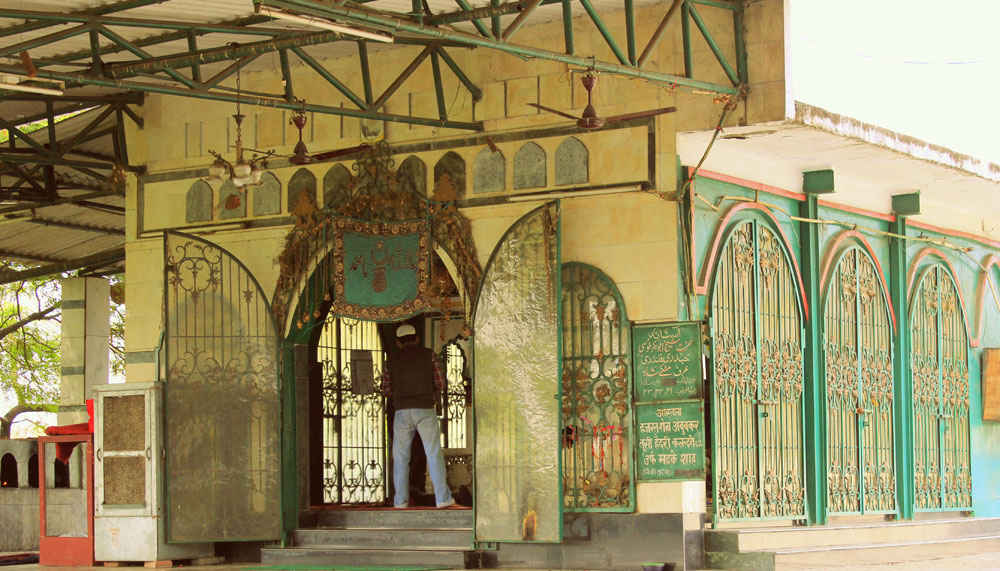 Hazrat Matka Shah Baba Dargah is located near the Purana Qila. It's said that he came from Iran some 750 years ago and attracted a huge number of followers with his miraculous healing powers. People of all faiths come to his dargah to have their wishes fulfilled. They offer the pir roasted gram, milk, and gur in earthen pots and that is why you see so many pots there. It's a popular shrine that is visited by thousands of people every month.
Where | Hazrat Matka Shah Baba Dargah - Near Purana Qila
7. Hazrat Sheikh Shahabuddin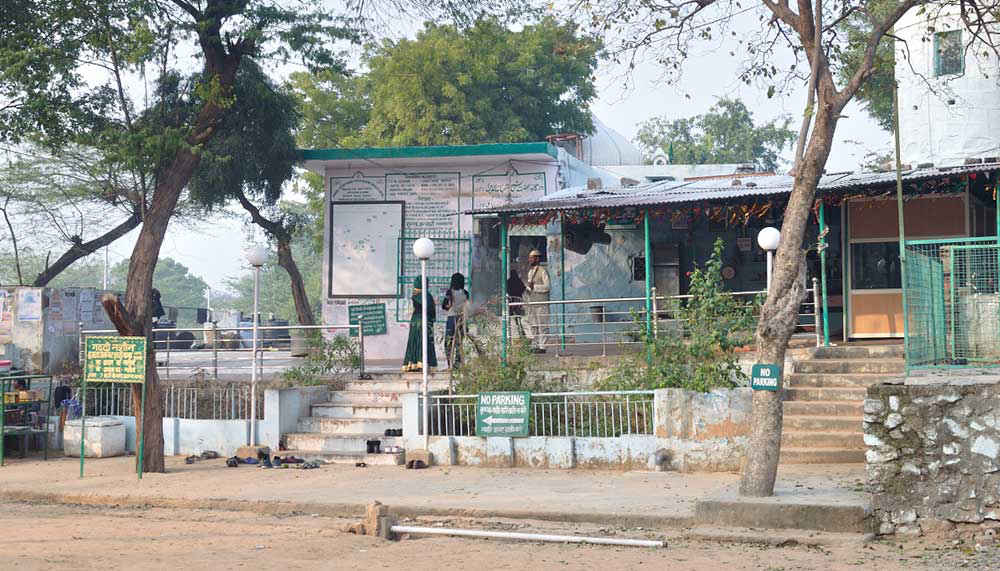 Dargah Hazrat Ashiq Allah always exudes charm and serenity that calms the soul. It is located amidst the jungles of Sanjay Van between the congested lanes of Mehrauli and Vasant Kunj. A popular shrine, this one's frequented by devotees all day long. The place has several other graves and the colourful tiles that have been used on the walls give it a distinct look.
Where | Hazrat Sheikh Shahabuddin - Sanjay Van, Mehrauli
8. Hazrat Inayat Khan Dargah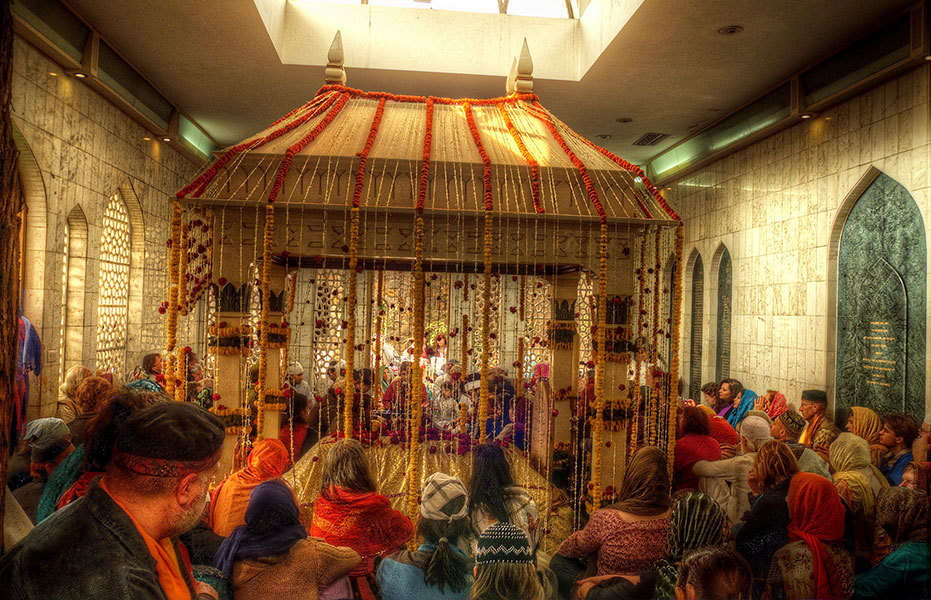 Picture Credits: Pir Zia Inayat-Khan
A lesser-known monument, Dargah of Hazrat Inayat Khan is actually a private property and is taken care of through a private trust with their own rules and regulations. The streets around the dargah are steep and congested, but due to its location being close to Nizamuddin, the dargah is surrounded by a well-maintained oasis. The architecture is beautiful and is covered by high stone walls. But you need the guard's permission to step in so, do take his approval first!
Where | Hazrat Inayat Khan Dargah - Near Nizamuddin Dargah
These shrines stand as a testament to the awe-inspiring architectural prowess our forebears possessed, not to mention the abundant calm and serenity that surrounds these edifices!