Intensifying our lust for travel, and unearthing mind blowing destinations, we've stumbled upon a travel Nirvana called PlushEscapes! Gleefully igniting in us lively curiosity and a strong desire to travel to places we never even knew existed, this online Mecca has given us some really crazy vacay goals that we just can't stop raving about. Here's a list of all the places that tickled our travel fantasies!
1. Te Aroha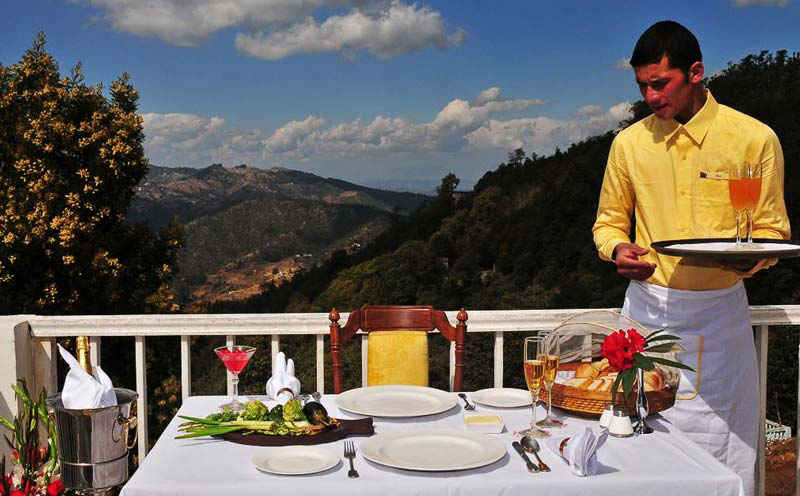 An exquisite and posh boutique resort, Te Aroha is a place where everything is done with the utmost care and love. Strategically built to transport you back in time, this haunt is for all the literature lovers and nostalgia cravers out there. Offering a tranquil and hushed tea lounge along with gigantic desks and terraces, the architecture has mindfully treasured a bygone era. Pay them a visit when you're lusting after a soothing high tea and an exhilarating view!
Location | Dhanachuli, Uttarakhand
Check Them Out Here | http://www.tearoha.in/
 2. The Himalayan Village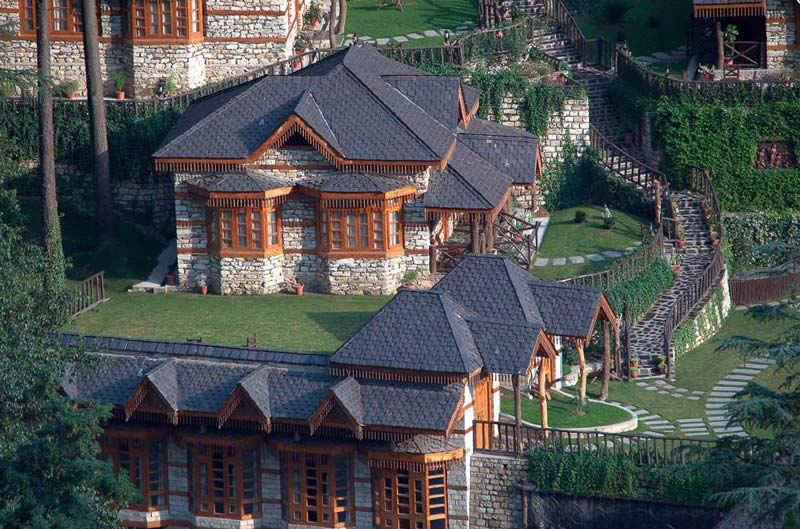 Retaining all the homespun and rustic characteristics, The Himalayan Village located in everybody's favorite hilly abode - Kasol, is bound to give you an indelible stay in the lap of nature. If you've ever fantasised about living on a mountain, then you just can't afford to ignore this place! Luring you into staying amidst the fulsome deodars and the lush green environs every now and then, this is a true abode for the soul searchers. Go experience it for yourselves! 
Location | Kasol, Himachal Pradesh
Check Them Out Here | http://www.thehimalayanvillage.in/
3. Glenburn Tea Estate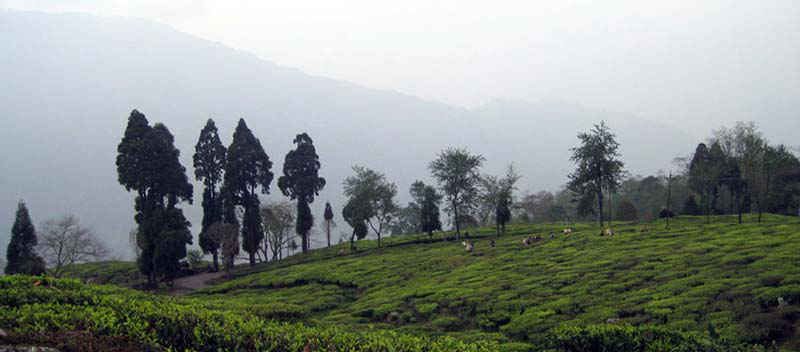 Developed in a tea planter's bungalow, the Glenburn Tea Estate is a sure-shot stop for all you tea lovers. Here, you can learn precisely how traditional tea is made, head for a peaceful stroll amidst the tea plants and lush gardens, or simply indulge in good ol' tea time while revelling in the tranquility. So let the freshness of this estate's environment enthrall you and nudge your creative juices. Drop by to have a good tea and me time!
Location | Darjeeling, West Bengal
Check Them Out Here | http://www.glenburnteaestate.com/
4. Tree of Life Resort & Spa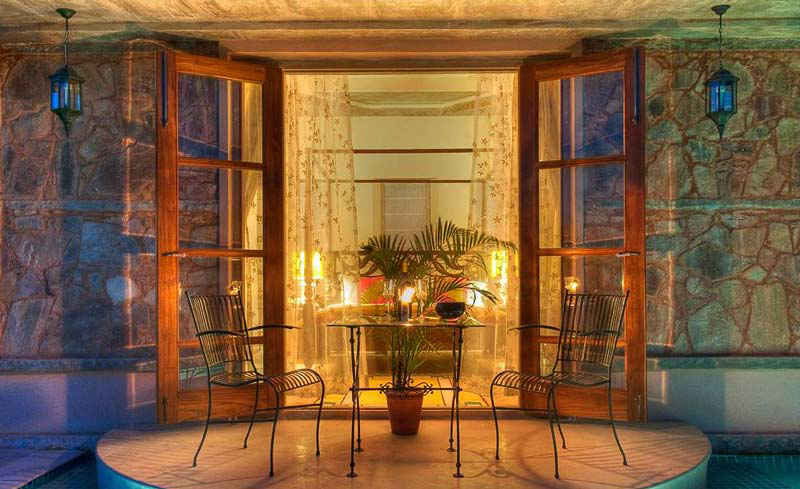 Rooted in the vicinity of the magnificent Aravalli Hills, the Tree of Life Resort & Spa charms its visitors with royalty, enchanting tradition and lavish surroundings. Providing luxurious villas with huge private lawns and a backyard attached to each, a stay here is bound to be full of splendour and opulence! Head on over for some ritzy pampering sessions and to capture some delightfully sun-kissed pictures.
Location | Kachera Wala, Kukas, Jaipur, Rajasthan
Check Them Out Here | http://www.treeofliferesorts.com/
5. Pench Tree Lodge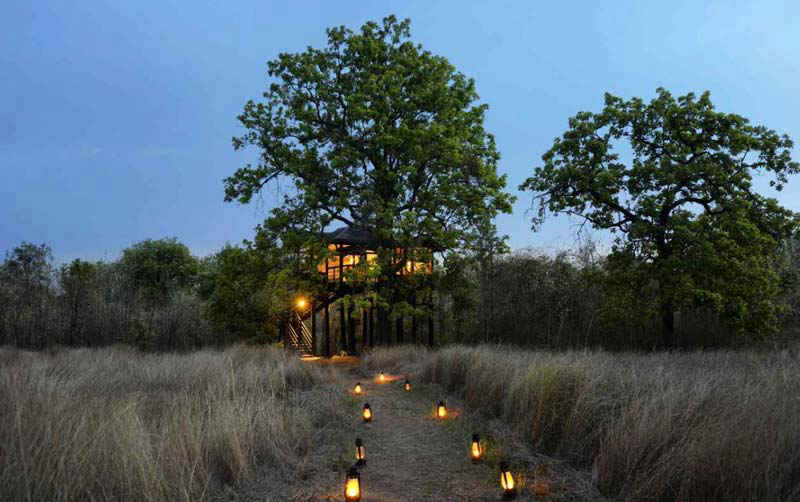 One of the finest and luxurious treehouses of India, Pench Tree Lodge is proudly perched high up in the hills. Gleefully offering an easy wildlife experience mingled with good home service and scrumptious food, this lodge nestled in the Pench National Park proudly cherishes the local flora and fauna while maintaining a modern staff and luxuries. So pay this paragon a visit to unravel all of nature's bounty!
Location | Karmajhiri, Madhya Pradesh
Check Them Out Here | https://www.facebook.com/penchtreelodge/
6. La Ri Sa Resort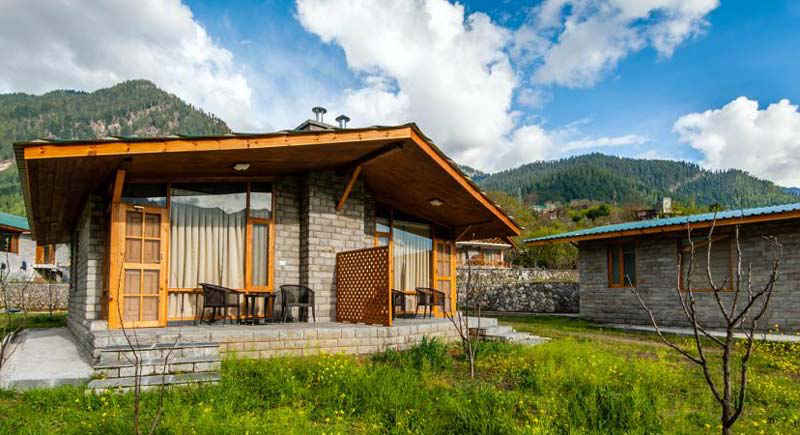 Inspired by the local language, 'La Ri Sa' means above the mountains and the earth. Doing justice to its name, this hideaway never ceases to lure all the connoisseurs into its enchanting environs and the oh-so-refreshing vibe! To make your stay merrier, the gardens gladly grow beautiful green vegetables and herbs. So now when you want to be in harmony with the freshness of nature, this is the place to rush to!
Location | Manali, Himachal Pradesh
Check Them Out Here | http://www.larisaresort.com/
You can also browse through these exquisite hotels on https://plushescapes.com/ and discover some more goals. Happy browsing, happy tripping!