Plum & Orange Sangria & Goat's Cheese Filo Pie: Exactly What To Order @ The Wine Co., GGN
The Wine Company stocks the most exclusively handpicked wines from different parts of the world. An exquisite assortment of over 180 wines, neatly stacked at the display, will warmly welcome you to this bustling bistro. Its impeccable architecture and gorgeous periphery annexes generous space to lavishly host its guests indoors as well as outdoors.
So, before we again get tipsy while talking about the Sparkling Peach Sangria, Plum and Orange Sangria, Pear and Cinnamon Sangria, Rosé Sangria or Beer Sangria, let us take you through our exhilarating experience at The Wine Company and why we'll soon be going back for more!
Plum And Orange Sangria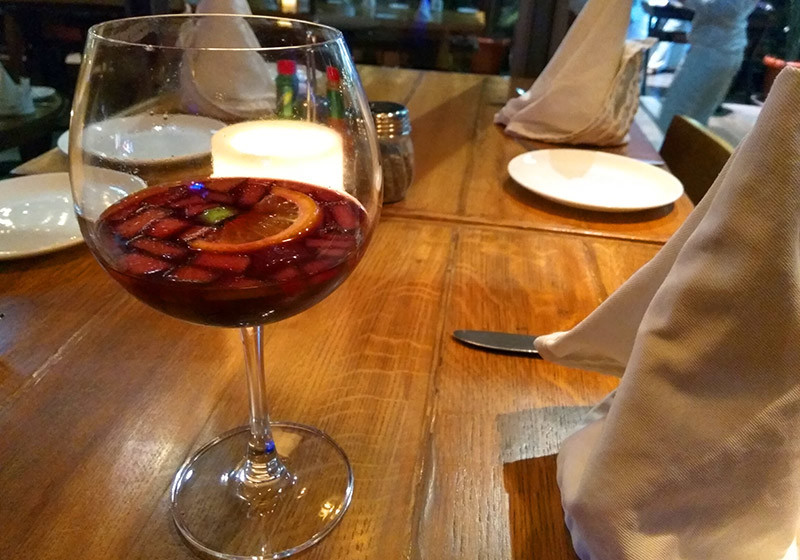 The zingy splash of fresh plums and tangy oranges, perfectly blended with the richness of red wine will sharply hit your taste buds with the first sip of their Plum and Orange Red Wine Sangria. Its sparkling red opulence, royal enticing treat and attractive presentation seamlessly make it their signature sangria. You can also give a try to their new Summer Sangria menu, a treasure of the most exotic sangrias!
Broccoli Chilli Lemon Butter Sauce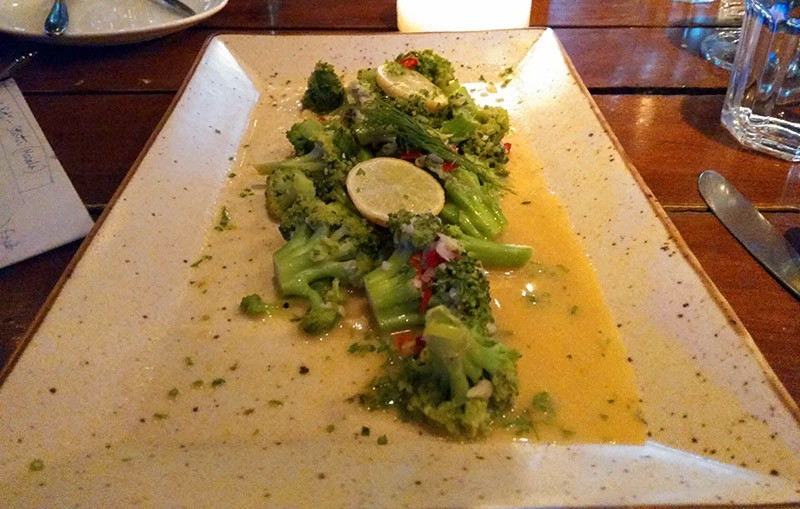 This dish came subtly sautéed in the unimpeachable amalgamation of taste and health! Garden fresh green broccoli tossed well with red chilies, lemon, a little butter, this one can be a great choice for health junkies in the house. Its peppy sour flavour made us gobble up all the broccoli served on our plate, like little hungry squirrels left to feast!
Chicken Chorizo Meatballs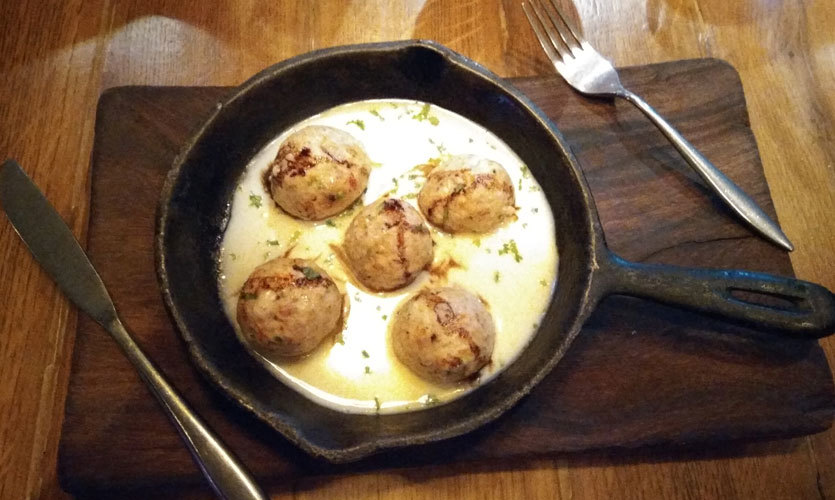 To complement our different wine glasses, we decided to sample the Chicken Chorizo Meatballs from the European menu. Perfect, round shaped meatballs came swimming in a pan of Gouda cheese, giving a creamy treat to our taste buds. And guess what earned the brownies points? The juicy delicacy of minced chicken, mixed with chopped onions!
Artichoke And Goat's Cheese Filo Pie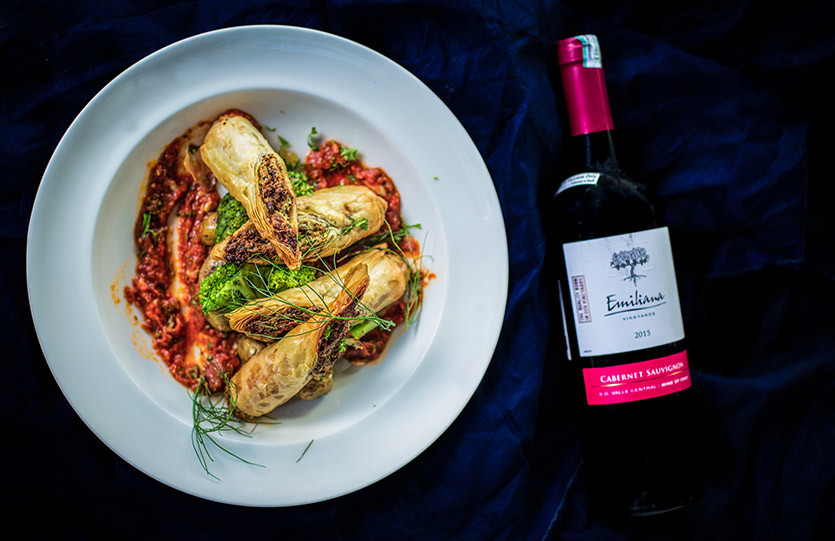 Well seated in a pool of tomato fondue and baby potatoes, the crispiness of puffed pastries wrapped around the tenderness of delectable goat's cheese will walk to your table, well garnished with the elegance of green rosemary. A bite of this crunchy filo pie layer smoothly melts in your mouth, leaving an unforgettable taste behind. We would definitely recommend you order this!
Char Grilled Tiger Prawns
The alluring sight of Char Grilled Tiger Prawns at your table is no less than a paradise of delight for the prawn lovers and it does NOT disappoint! The presence of wine, butter and sauce accentuated the suppleness and faint aroma of the char grilled prawns. Mashed potatoes and grilled vegetables also escorted this beautifully tinseled sumptuous dish served on a platter. Yum yum!
Baked Blue Berry Cheesecake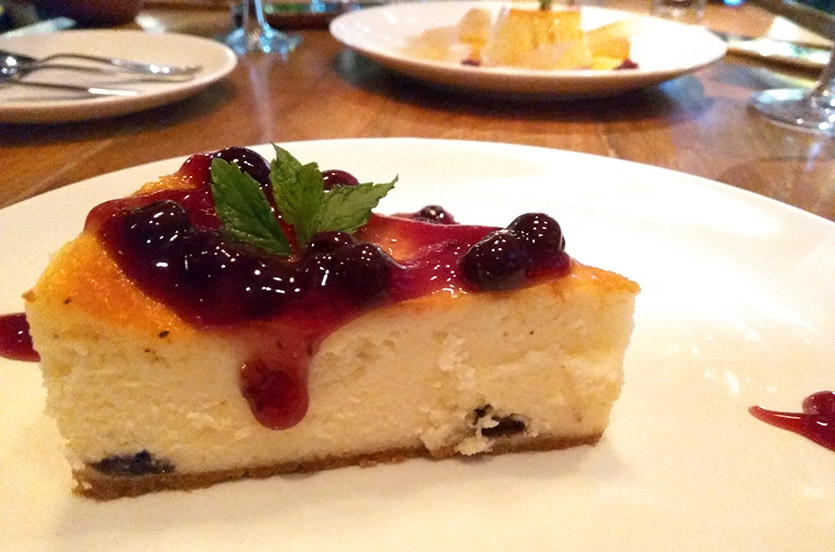 The amazing beginning of a European supper undoubtedly deserves a sugary end, and therefore we chose to order their Baked Blue Berry Cheesecake for putting a full stop on our food binge. Finger licking cheesecake with a little tinge of blue berries made the entire dessert all the more divine in taste. One bite after the other, our hands were just not ready to give up eating! 
Mango Cheese Tart With Custard Nut Brittle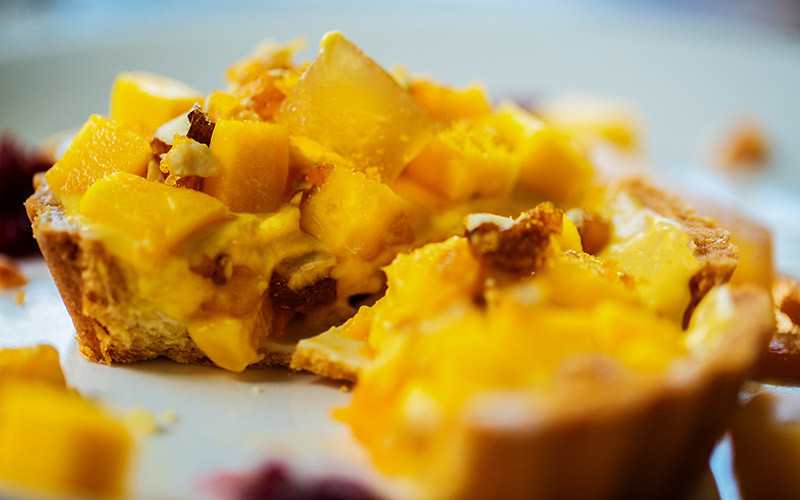 The mélange of cheese and mango, combined impeccably with custard and nut brittle nicely balanced out the accurate amount of sweetness required to woo people having a sweet tooth like us. Cheese and mango lovers must say yes to it in the first go itself!      
In order to allure you to pay a visit to The Wine Company, we believe that this list of scrumptious dishes and lip-smacking sangrias will give you enough reasons to spend one fine evening here! Come one, come all!
Meal For Two | Rs 1,500
Location | DLF Cyber Hub, DLF Cyber City, GGN
Here's Their FB Page | https://www.facebook.com/TheWineCompanyIndia