Delhiites love head banging to metal, jammin' to some hard rock, getting them goose bumps to indie music & partying it up to electronic music but acoustic music, that is stripped down music, devoid of all unnecessary noise is so much simpler, so much more tangible and so versatile! It's beautiful because it breaks down all the trappings and lets the yearning, the wonder, the sheer sureness of being able to shine through. So here's our little list of the best acoustic artists in Delhi!
Shantanu Pandit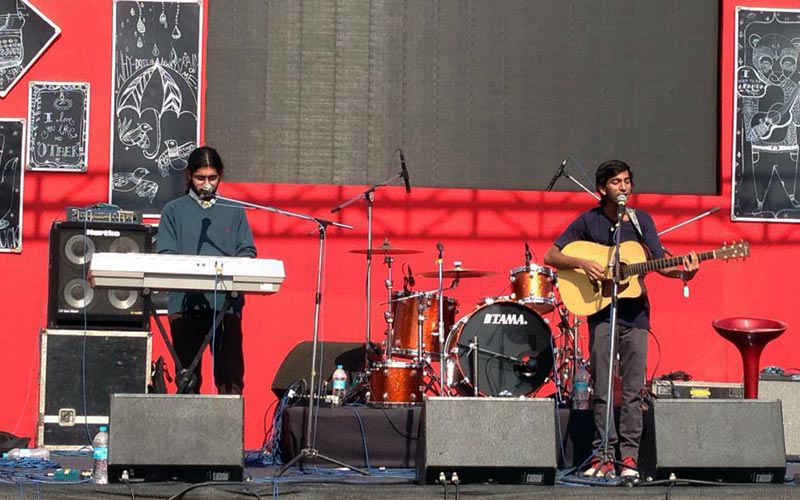 Shantanu Pandit is a singer-songwriter in Delhi and is also the vocalist of the indie folk outfit called "RUN! It's the kid". Shantanu's music consists of downbeat laidback vocals & acoustic rhythms in the background. He's performed numerous shows around the country, including two editions of the much acclaimed Bacardi Nh7 Weekender, Ragasthan & Live from the Console. His music & song writing style keeps wavering from playing the harmonica, guitar and singing all at once, to playing the ukulele. 
Here's His FB Page | https://www.facebook.com/shantanu360/
Prateek Kuhad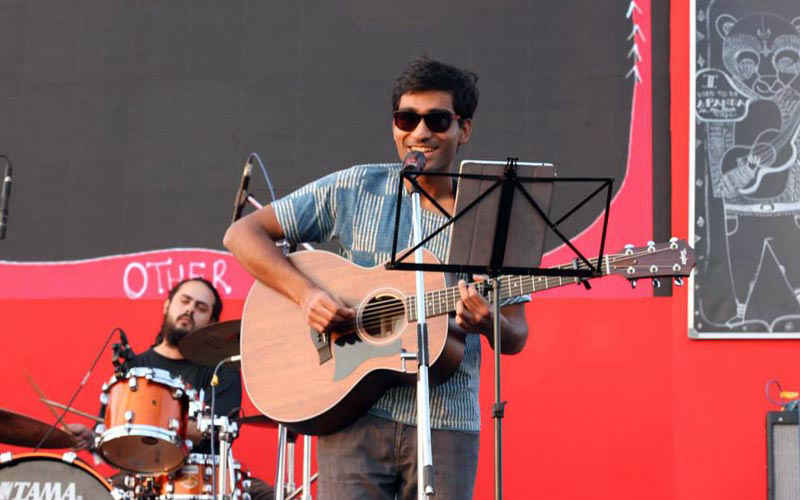 Jaipur-born & Delhi based, bilingual singer-songwriter Prateek Kuhad has been a rarity among the independent music scene. He defines his music as a blend of pop rock and poetic folk, but succinctly put, to us, his songs are musical poetry. He's played numerous shows in the country, and abroad in places like Prague, New York and New Orleans. He's released two EPs, a self titled one in English, and a second one titled "Raat Raazi" in Hindi. This one's a real winner here, guys! 
Here's His FB Page | https://www.facebook.com/prateekkuhadmusic/
Dhruv Visvanath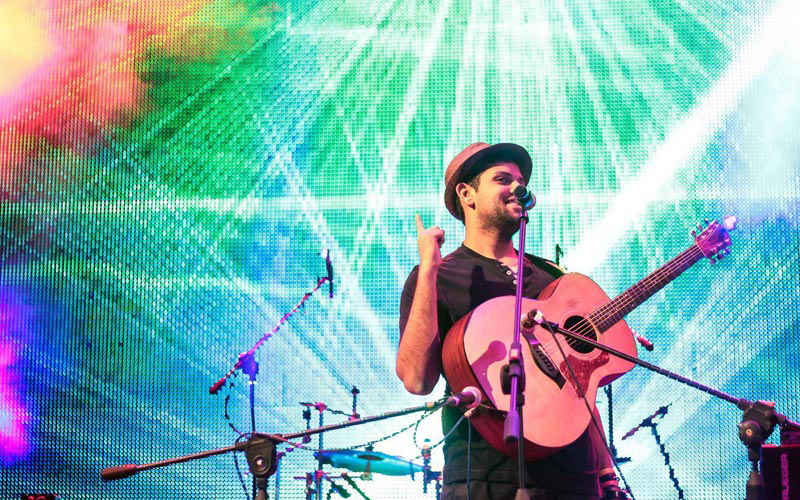 Dhruv Visvanath is a delhi-based, self-taught percussive acoustic guitarist, a trained pianist, composer and singer-songwriter. Dhruv is popularly known as the 'Guitar spanker' due to his unique and rare style of playing the guitar, the rhythmic beats he makes on his guitar while playing add a whole new dynamic to his music. He's officially released an EP titled 'Chronicles', it's an amazing take on percussive acoustic music, and the first EP of its kind in India. 
Here's His FB Page | https://www.facebook.com/dhruvguitarmusic
The Yellow Bucket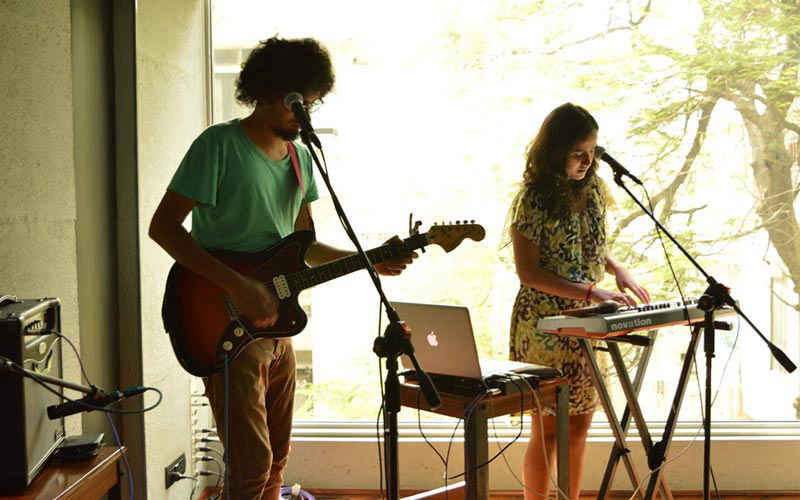 So far we've seen stripped down acoustic acts and The Yellow Bucket is one of them, but with a twist. It consists of an electro-acoustic duo experimenting with happy, lingering melodies and harmonies trying to reinvent acoustic music in the circuit. The Yellow Bucket comprises of Ritwik De & Subhadra Kamath, both of whom play for different bands that work with varied electronic music, playing sounds ranging from intense Alternate to Indie. Their music is catharsis – a break from all the noise in the city and in life. Check them out on SoundCloud.
Here's Their FB Page | http://bit.ly/1paKgun
Jordan Johnson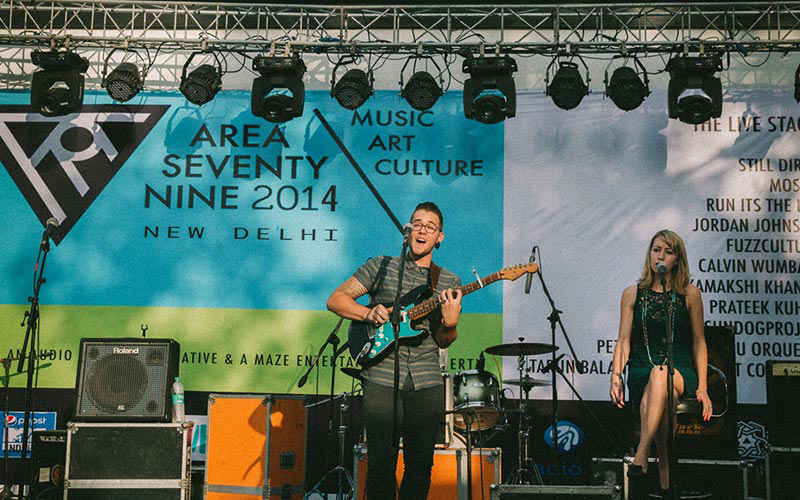 Jordan Johnson is a Kiwi /Indian / South African indie singer-songwriter based in Delhi. His family consists of musicians as well, born in the foothills of the Himalayas. He performs all acoustic sets with his guitar, showing an amazing blend of mellow soft rock and contemporary acoustic. Jordan likes singing with his sisters, he has a solo project called Fortnight Sessions, wherein he posts a new acoustic song every second weekend. His voice is the perfect blend of exotic overtures and raspy vocals. 
Here's His FB Page | https://www.facebook.com/jordanjohnson95