One often doesn't skip breakfast, but when one does one hopes to be pampered a tad bit more than the regular dose of bread and butter! Hence, with food being both a necessity and a balm at that time, one would have understood the expectations we placed on the newly opened Crackpot Café's shoulders. 
The pot certainly didn't crack under pressure for it wasn't only delicious in taste and presentation but also took us back to college with its casual, relaxed and comfortable ambience.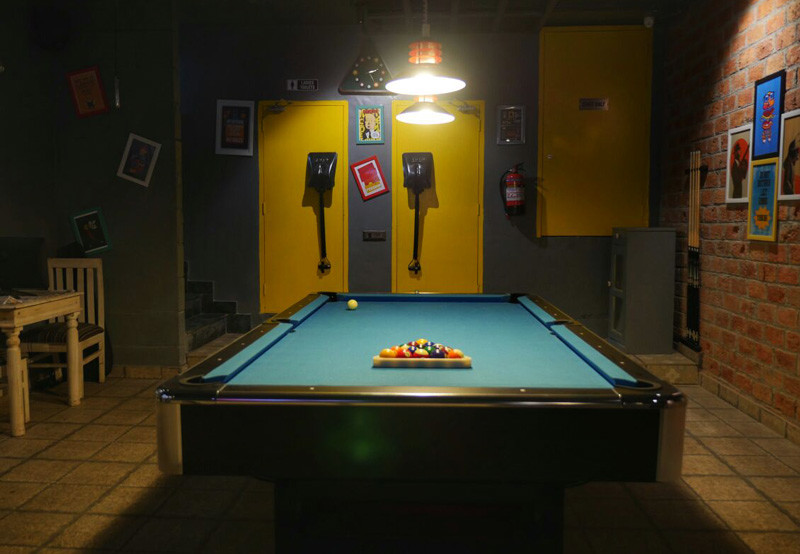 Crackpot Café reminded us of a college hangout spot, with a pool table to shed off the Monday blues; a decent stack of board games to crawl back to our childhood; inquisitive designs with shovels as door knobs and warm and subtle lighting that created a snug milieu.
A glance at the menu did find us circling around the slightly pricey items, but we believe that the uniqueness and presentation did definitely justify the upscale costing. 
And then as we might put it, we just dug in! 
Mocktails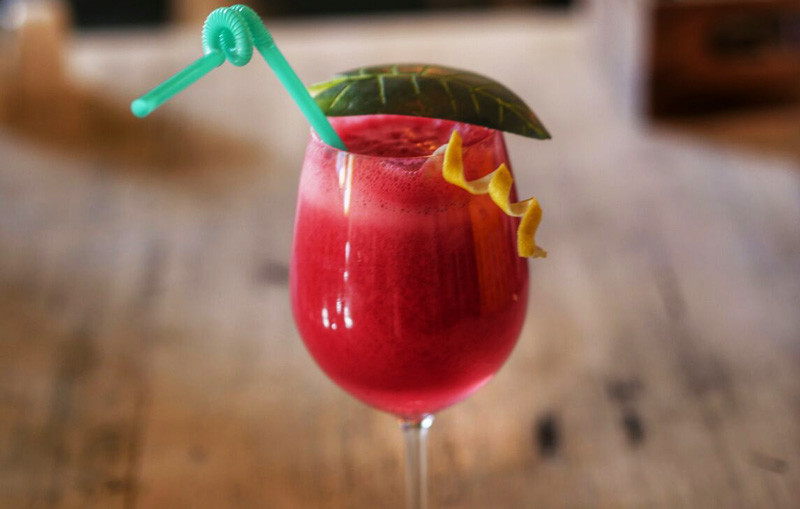 We started out with Lady In Pink, which was a beautiful blend of freshly cut watermelon, the tanginess of lemon and the crush of strawberry. It tasted divine and the presentation was quite artistic as well, with a piece of watermelon base cut into a leaf and delicately placed over the glass. 
The home brewed Ice Tea was quite unconventionally refreshing, though the sweetness could have been diluted a little. Lastly, the Blue Lagoon was quite a charging blue beverage that blissfully transported us to a resort out near palm fronds! 
Veg. Lebanese Mezze Platter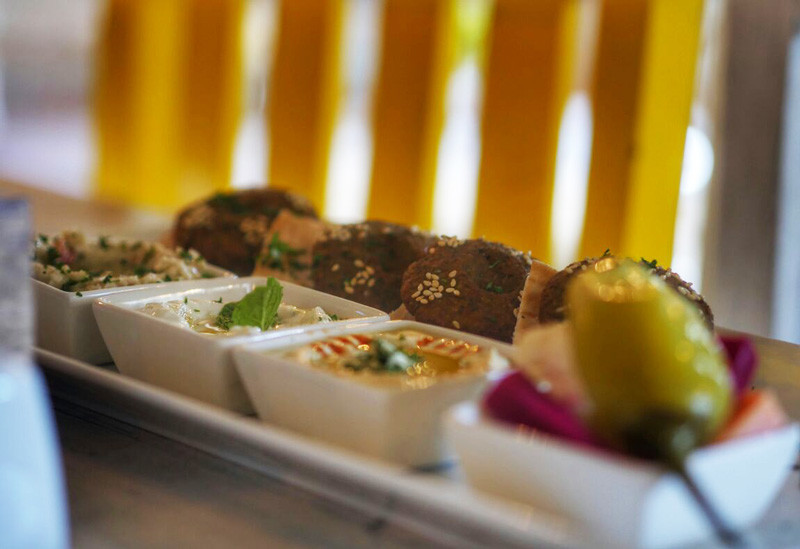 The mezze platter caught our attention much before it arrived! Its aroma was uplifting and again, the presentation was a delight to look at. One area where Crackpot Café might lack would be its delivery, the reigns could be pulled a little tighter in that area, but the presentation of their dishes could easily give cooking shows' displays a run-for-their-money!
Price | Rs 275
My Barbeque Chicken Wings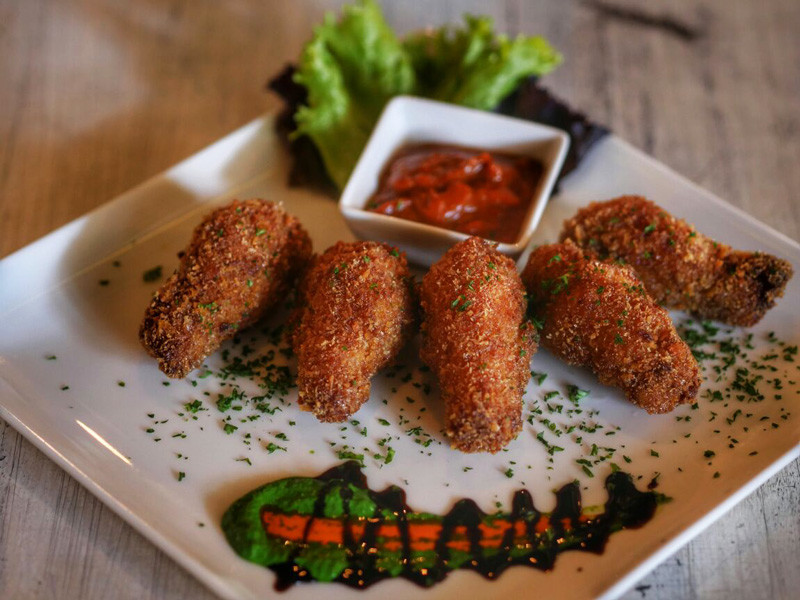 In the non-vegetarian department, the Barbeque Chicken Wings delivered up to expectations as well. With quite an unusual crust, which crumb fried, and a tangy, spicy sauce, the dish scored a homerun. Don't miss out on ordering it!
Price | Rs 285
Taco Nacho Mexican Macho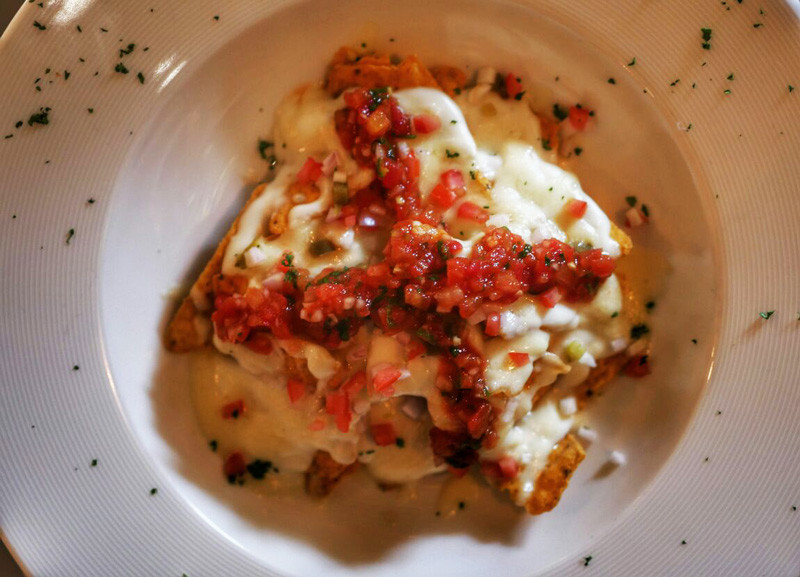 Lastly, we made a surprise addition to our planned meal - Taco Nacho Mexican Macho. And boys and girls, were we surprised! The homemade cheese sauce was exquisite. And the chips didn't go soggy once and the crunch was quite audible and deliciously edible! 
Price | Rs 225
Black Bearded Chicken Steak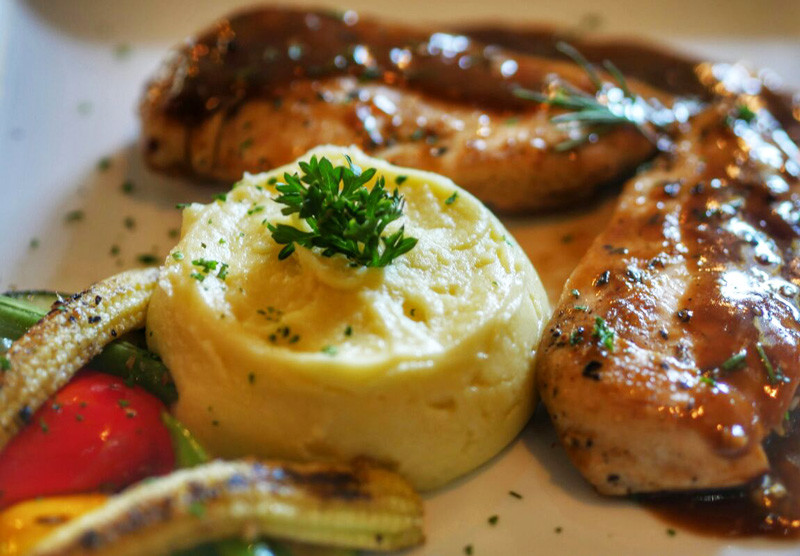 While the steak again got a big thumbs up with its wacky presentation, succulent taste, spiced dressing and perfectly cooked pinkness, and the add-on mashed potatoes that weren't only soft but also quite out of the ordinary!
Price | Rs 425
Mushroom Cape Late
We would have to say that this particular pasta didn't appeal to us as much as the rest of their dishes. The cheese was of a monotone, and the presentation was a tad subdued. While it still tasted quite delicious, we weren't particularly prompted for a second helping. 
Price | Rs 345
Blueberry Cheesecake 
We wrapped up the meal with a moist, delicate Blueberry Cheesecake that wooed us with its extraordinary blueberry layering, its crisp texture and its crumble base that just melted in our mouths!
Price | Rs 175
Chocolate Fudge Cake
Who can say no to chocolate in any form?! Our second dessert was simply heaven served up on a plate! Amidst layers of cake and cream hid chocolate crumbs that simply took our breaths away. 
Price | Rs 195
The location is quite judicious with the metro easily accessible. Overall, our experience was an incredible display and fusion of flavours. The ambience, the vibe and the service definitely convinced us to come back again!  
Meal For Two | Rs 2,000 
Location | E-17, Ground Floor, East of Kailash