Pizza, Pasta & Manchurian Samosas: This Stall In Rohini Offers Offbeat Samosas Galore
It's time someone put diamonds in samosas because Deepak Chaat Bhandar in Sector 13, Rohini has already added everything else that you can think of to samosas already! Traditionally, samosas are the favorite chai time partner for our Delhiwala folks because they have the crunch and spices we all love - are we right or are we right?!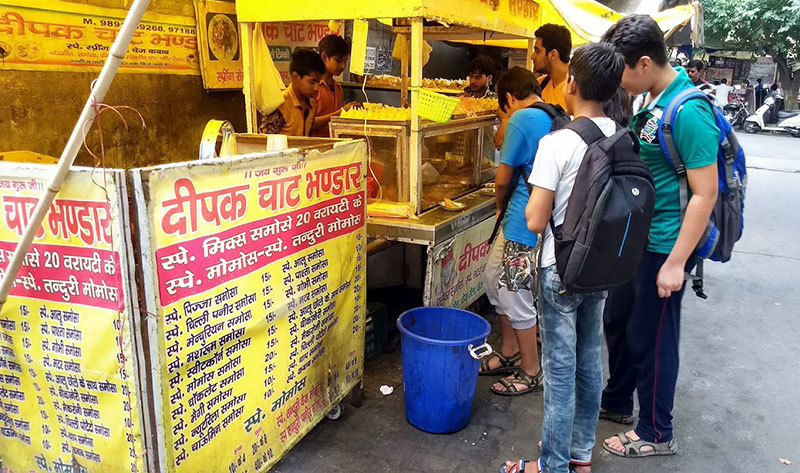 But often, we don't have a choice other than sticking to regular-joe, aloo-filled samosa; which is why we present to you this little stall that's been serving up the most offbeat samosas you've seen. Located just adjacent to the DDA Market of Sector 13, people flock to this joint until stocks last. People of all age groups love their innovative offerings and you just CANNOT stop at one! 
Needless to say, we dived right in and here's what we gobbled up: 
Pizza Samosa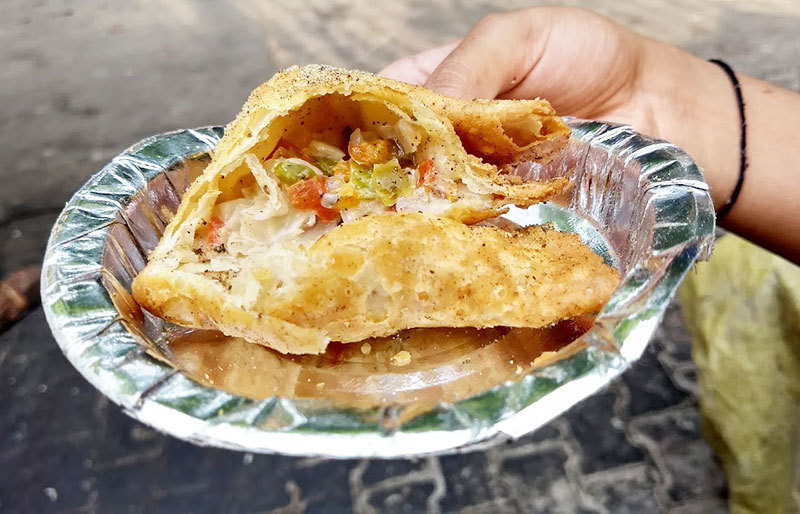 A cheesy filling of onions, capsicum and tomatoes with just the right amount of spices - all of this is enclosed in a crunchy pastry-like casing. The flavours are not exactly like a pizza but more like the Indianised version of it. It tasted really good with the spicy chutney they served and we happily ate it all up! 
Price | Rs 15
Pasta Samosa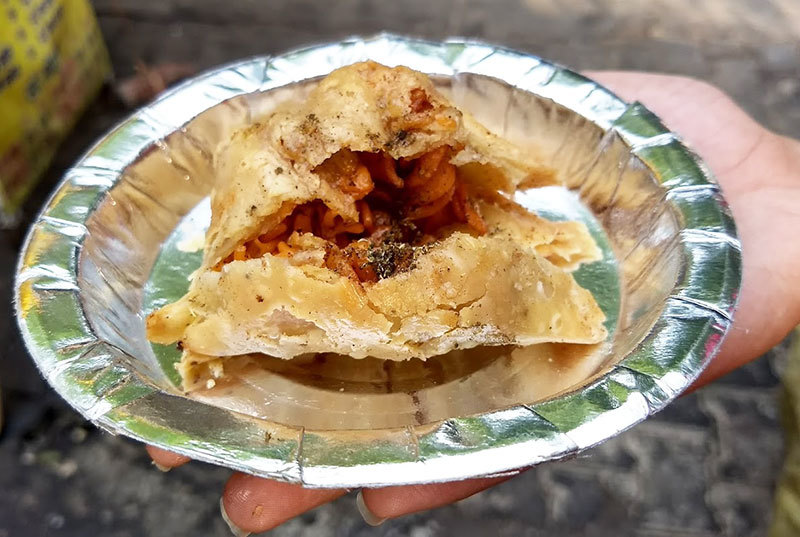 A tangy arabiatta pasta inside a samosa - sounds just like a wedding with an Indian bride and an Italian groom *wink wink*! The taste was good but the size was quite small to be honest. We definitely wanted another serving of this one after devouring the previous one in literally two bites, so order lots of this one!
Price | Rs 10
Chilli Paneer Samosa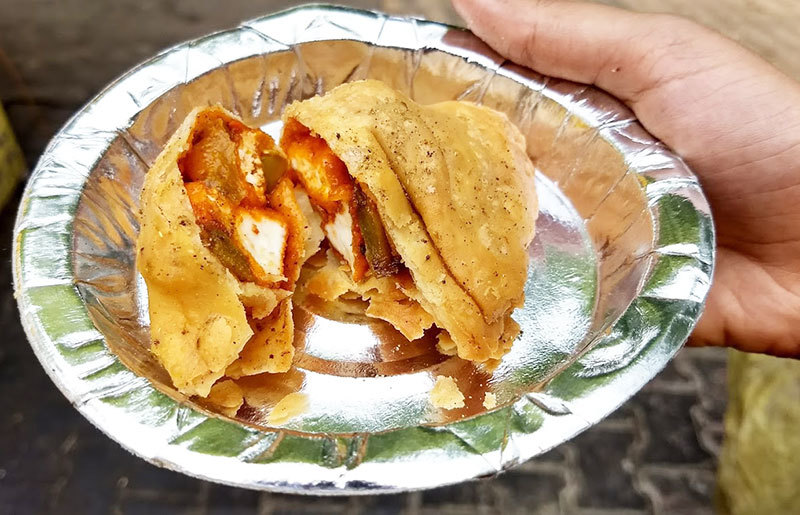 One of the best things this place has to serve! The flavours of the filling were superlative (to say the least) and it mixed in seamlessly with the essence of apna fave samosa. The capsicum and paneer-based filling really had a kick to it which made it stand out among the rest. 
Price | Rs 15
Manchurian Samosa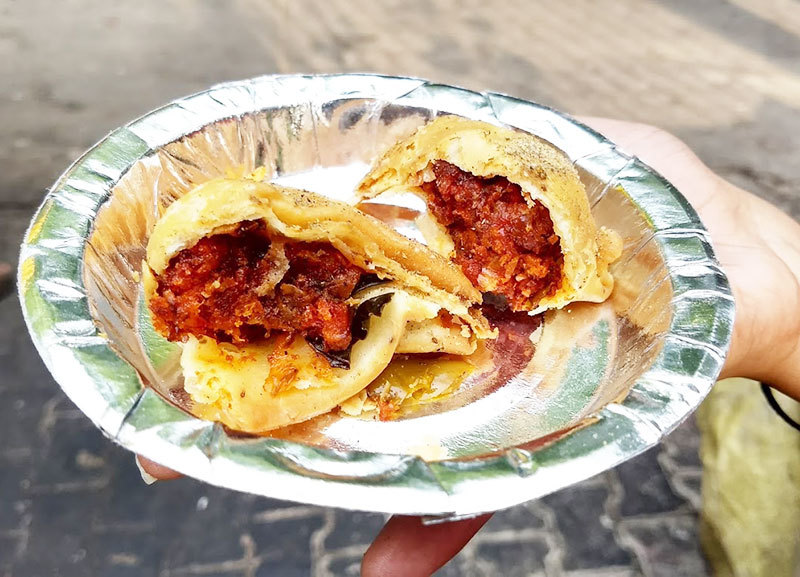 The small manchurian balls made in regular schezwan gravy comprise the filling for this particular bite of heaven and added a nice contrast with the crunch of the outer covering. The chaat masala added on top made it even more delicious! We would have loved it if they'd added some veggies along with the manchurian as well. 
Price | Rs 15
Soya Chaap Samosa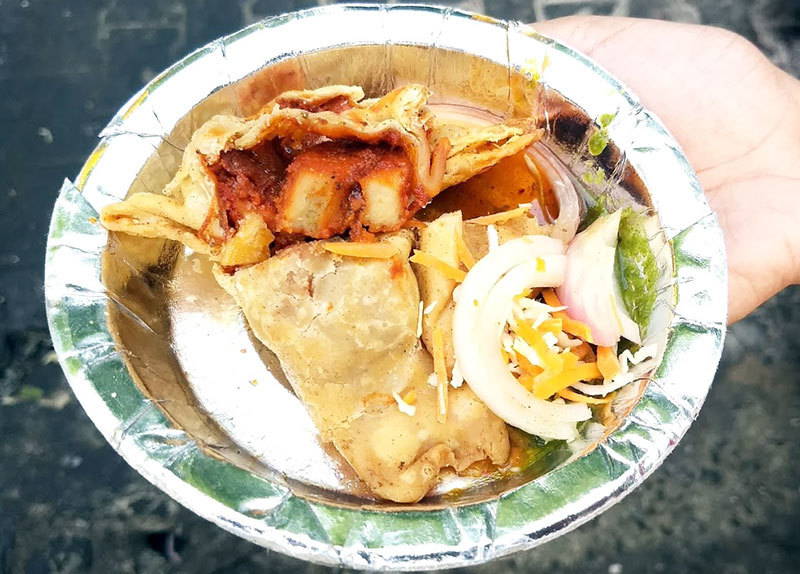 Trying to fit in huge chunks of soya chaap inside a small samosa was quite a miss to be honest. Neither the flavours of the filling nor its texture managed to impress us when put into perspective with the other masterpieces that they serve here. This one definitely needs a little bit of tweaking to be able to match up with the rest of the lot! 
Price | Rs 20
Chhole Samosa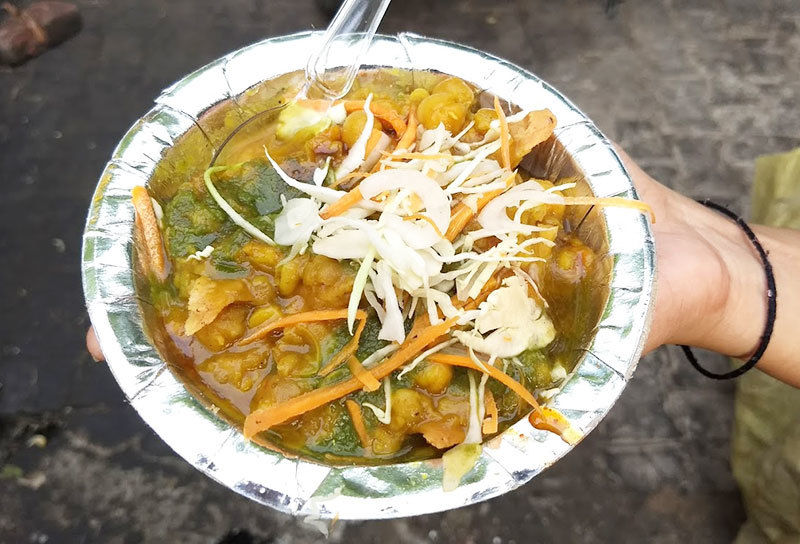 After trying an array of their innovative samosas, we thought we must also give the classic chai samosa that started it all a fair chance too. This place also makes regular aloo samosas that they serve with chhole subzi and chutney on top. The samosa was good, but the chhole could have been more spicy, in our opinion.
Price | Rs 20
Apart from these mashup samosas, they also serve momos, Chilli Potatoes and other Chinese street food items. The majority of the people visit the place for their samosas which are prepared fresh in front of their eyes. They have almost 20 different varieties of samosas, but not all of them are available at all times. 
There is not seating available, hence, it's better if you arrive here in a car and enjoy it all with some nice music this monsoon. The price of everything is under 20 bucks so it won't even hurt your pocket if you try 'em all in one go. Apart from these minor things, we definitely think you should go ahead and devour these videsh-inspired desi snacks! 
Location | Deepak Chaat Bhandar, Adjacent To Sector 13 DDA Market, Near Swastik Kunj Apartments, Rohini
Must Haves | Pizza Samosa & Chilli Paneer Samosa
Here's Some More Images To Flick Through!