Hatke Dosas That We Hogged On During Our Visit To The Famous Dosa King In Ghaziabad!
You might have stumbled upon variations of samosas or parathas, but have you ever tried pizza dosa? Who knew dosas could be mixed and matched with so many other dishes and made completely suitable to serve different taste buds?! The ambience over at The Dosa King is halved into two areas, one with the provision of an air conditioner giving a mini restaurant experience and other comprising tables and chairs placed in an open area. This place acknowledges the power of dosa as the king of food (and for good reason, as they're awesome) and this place certainly has earned its name!
Here's what we dug into here:
1. Cheese Paprika Dosa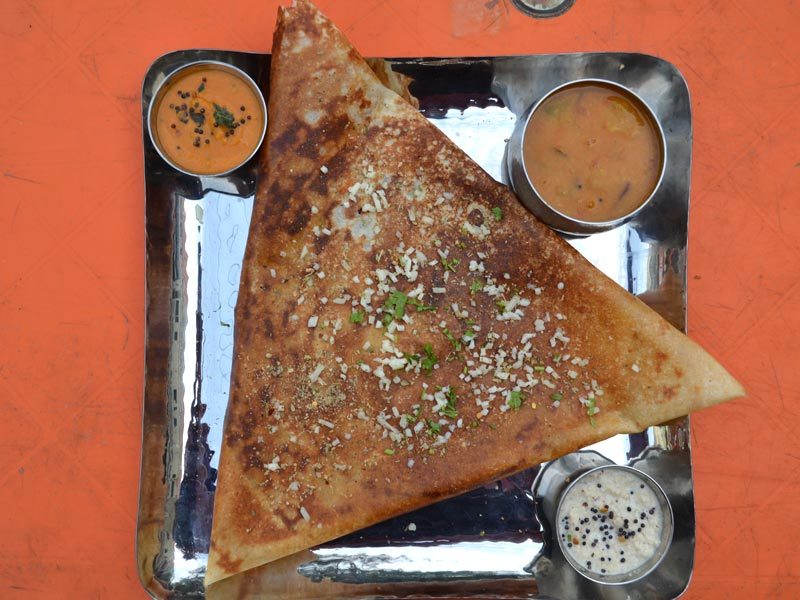 This one was a very simple and uncomplicated dosa with no profusion of numerous veggies or spices. Liberally sprinkle copious masses of cheese and your dosa is ready! The cheese was, of course, melted and gave a subtle taste alongside the more overpowering taste of the dosa. Dip your dosa in the sambhar and the chutney without fail, they tasted wonderful!
Price | Rs 125
2. Pizza Dosa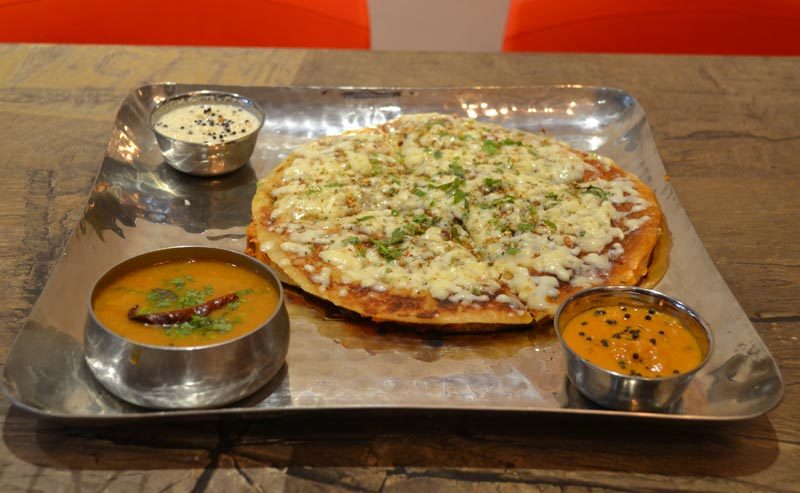 The Italian pizza taste coupled with not a crust but a softer base of dosa is something really out of the box and definitely an amazing blend! Time and again we had to remind ourselves that it was a dosa and not a pizza - the sambhar, coconut chutney and the tomato chutney brought us the South Indian flavor in a jiffy though!
Your taste buds travel regions with sprinkled cheese and the stuffing of tomatoes and capsicum, with dash of amazing sambhar and chutney. Definitely worth a try, it tasted as scrumptious as it looked!
Price | Rs 175
3. Punjabi Dosa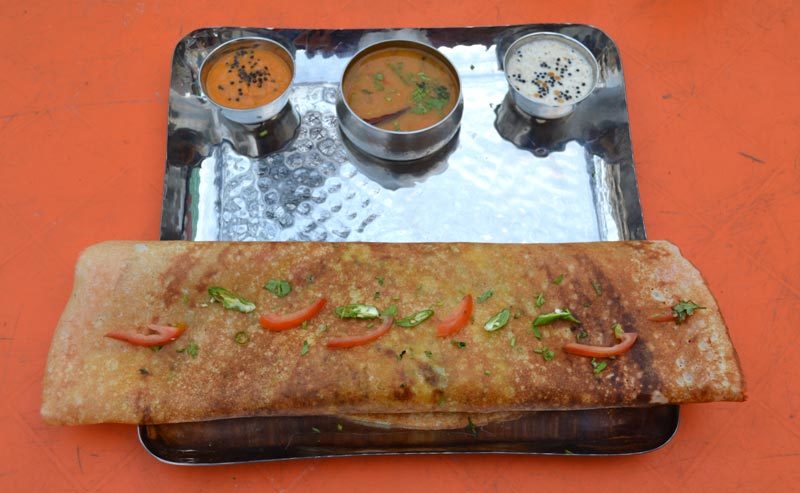 You definitely have to gorge on this filling dosa blending the taste of North and South into one dish! This dosa is how you should bridge the gap between cultures; it came with aloo sabzi amid onions and tomatoes with a layer of dosa covering it. Undoubtedly scrumptious and filling, this dosa would be perfect to fulfill your hunger pangs. Be a sassy desi and have this crazy dosa!
Price | Rs 120
4. American Chopsuey Dosa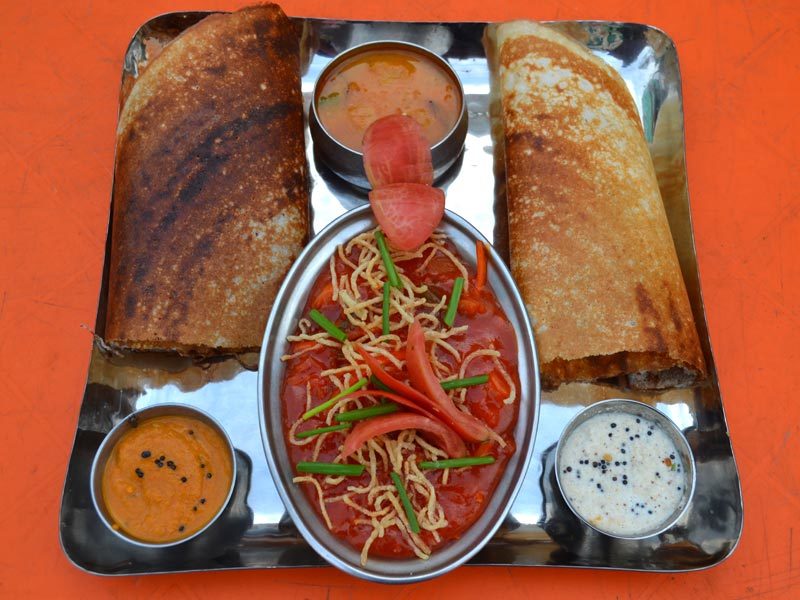 The name itself flips your brain for a second - wait, what? Here these guys have reached another level of hybridism! They serve two plain half dosas, with a bowl of American chopsuey. It doesn't really taste like an American chopsuey, but well, it came close! The sauce wasn't very appealing but tasted better than it looked. Not really the best thing to order here in Dosa King but if you're in the mood to experiment, then go for it!
Price | Rs 140
Overall, we'd definitely recommend you swing by for a post-work snack of totally hatke and offbeat dosas at the aptly named Dosa King! Seeya there!
Where | The Dosa King - Shop 4, B Block, Main Market, Opposite Vivek Vihar, Surya Nagar, Ghaziabad