There are days when all we crave is some delectable food to devour and when we look at Satya Niketan, we find humongous amounts of restaurants and cafes waiting to satisfy our hungry souls. But then, being broke is also a thing, okay?! So we strolled around Satya and found this cutesy little place going by the name - Kev's Cafe. Serving a variety of sandwiches, wraps, Maggi and shakes and with dishes ranging between Rs 20 to Rs 120, you've gotta stop by this place!
With neither a seating area nor standing tables, the food makes up for the lack of ambience and at such pocket friendly prices, you can't ask for more! Their dishes are pretty comparable to our much loved cafes but the prices are unquestioningly unmatched! With over 20 varieties of Maggi, milk shakes and smoothies, it's a total hit for us!
Here's our top 5:
1. Pineapple Beer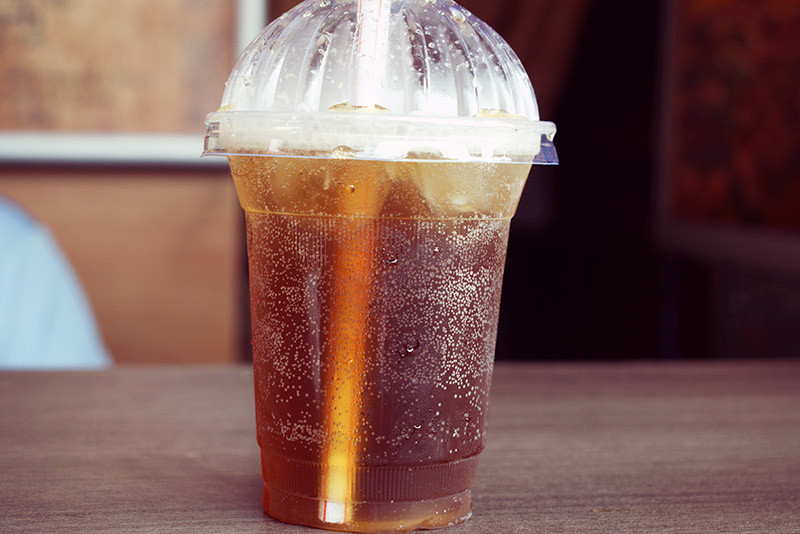 After the relishing the Noodle Sandwich and the Thai Red Maggi, we ordered their Pineapple Beer to quench our thirst! It was just like a fruit beer but tasted more of tart pineapples and this chilled glass of beer really soothed us in this scorching heat. With more such quirky variants, they have their chillers game strong!
Price | Rs 50
2. Thai Red Maggi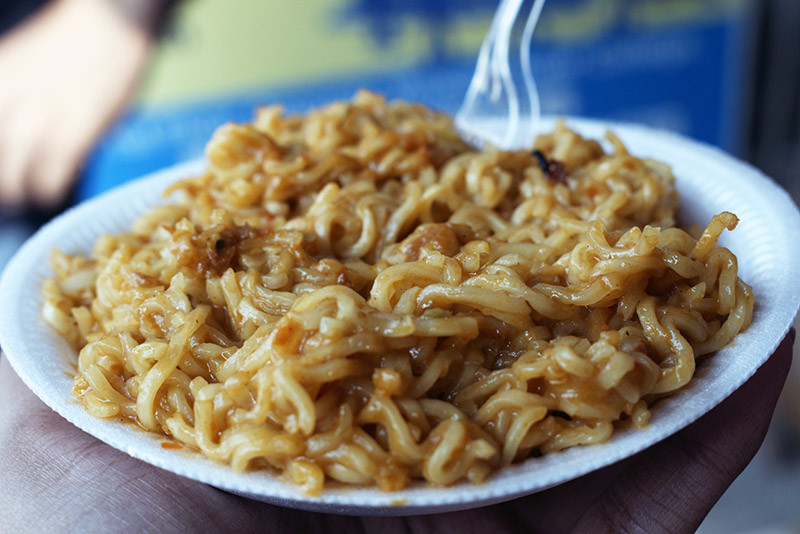 Just like your typical Thai red curry, this Maggi had on-point flavours and taste. You really shouldn't miss out on this gem! With green and red chilli sauce and high flavours of garlic, their Thai Red Maggi has our heart and at such low prices, you won't get it anywhere else! So for all the Thai Red Curry lovers, they have a delectable option for y'all!
Price | Rs 40
3. Veg Noodle Sandwich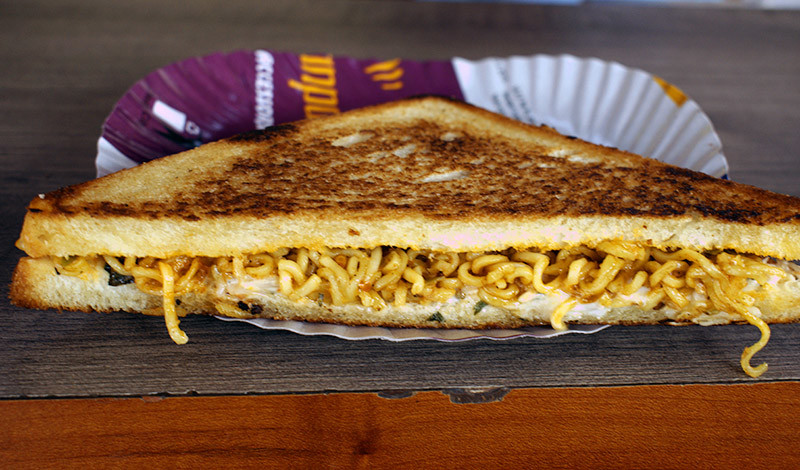 Perfectly toasted bread stuffed with our beloved Maggi?! Yes you guys heard it right! With a layer of cheese plus oodles of masala Maggi, this sandwich is all about flavoursome twists and turns. We took just one bite of it and were in seventh heaven! So when you can't decide between Maggi and a sandwich, you can always order up the Noodle Sandwich and you're sorted!
Price | Rs 60
4. Cheese & Pepper Maggi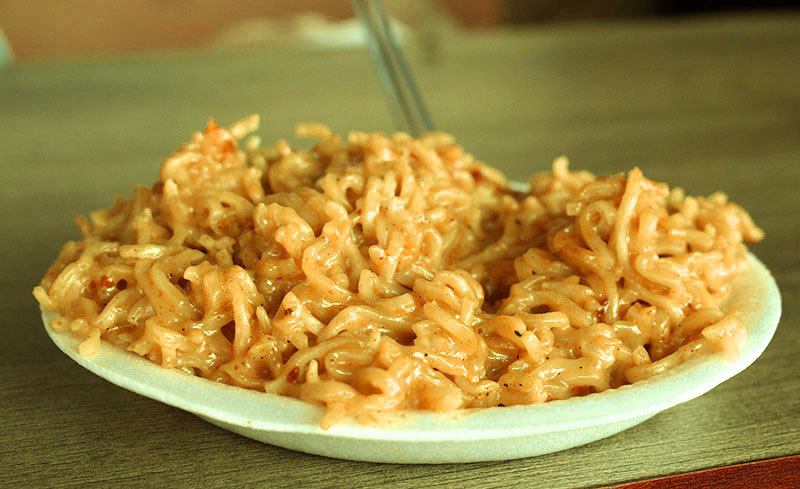 We all love Maggi and we also have an undying love for cheese. So the people at Kev's answered our prayers and presented us with Cheese & Pepper Maggi! Made with melted cheese, Maggi masala and the prominent flavour of pepper, it became our personal favourite in no time! Do check this one out for some cheesy goodness!
Price | Rs 40
5. Strawberry Cassata Shake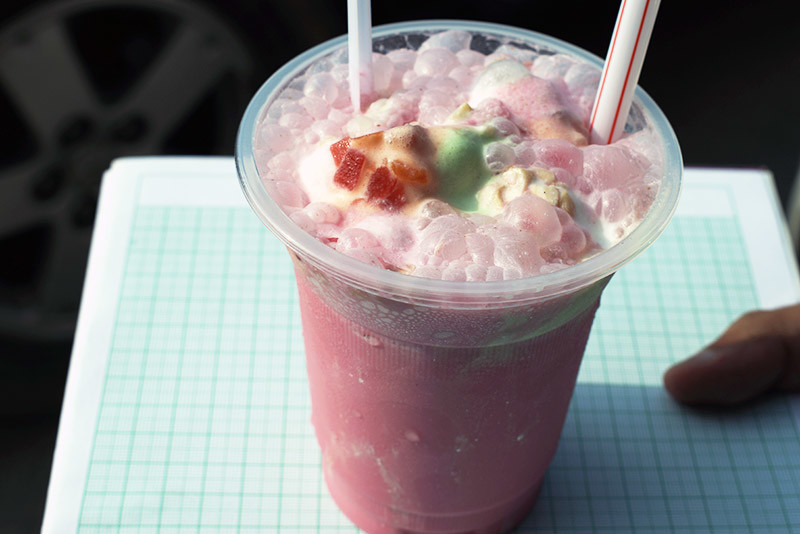 To end our visit on a sweet note we ordered the Kasatta Shake in strawberry flavour. Cassatta ice cream with strawberry flavoured milk *slurp slurp*. The best part was the tutti frutti and crushed nuts on top! In this heat it served its purpose of cooling us off and being the best sweet dish ever. They have many more flavours for you to choose from - so come on by!
Price | Rs 100
So on your broke days when you're wandering around in search of food in Satya, visit this little place for some appetising food and delectable shakes without digging a hole in your pocket!
Location | 298, Satya Niketan