No matter how many restaurants come up with any number of novel creations, no one can beat the good old taste of street food! We're no different from all of you; we'd always prefer the roadside gol gappe wala over a high end restaurant any day. However, we think we speak for a large number of people when we say hygiene has been a major factor, we love the taste, but who wants to deal with an upset stomach afterwards! But fret not; our prayers have been answered by Nukkadwala.
They've recently opened up their very first outlet in Delhi after a successful spin in Gurgaon, and as usual we were the first ones to drop by to see if they were any good! Situated in PVR Anupam Saket complex, the place is pretty easy to spot. The complex itself holds a lot of nostalgic memories as being one of the oldest PVRs in South Delhi, and Nukkadwala in their own words represents 'nostalgic cuisine', so naturally we were quite excited to see what's in store for us!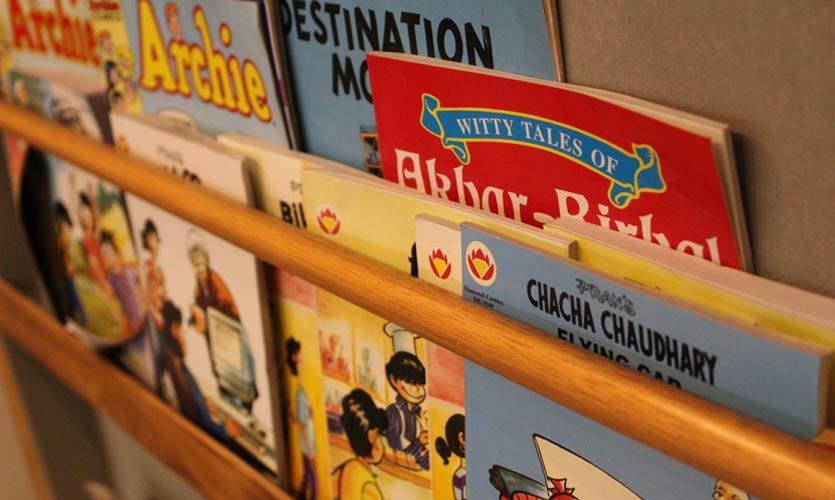 The place is neither too huge, nor too small, it's just (like Goldilocks) right! With contemporary and simple interiors, the place looks well structured; our favourite spot was the chalkboard area, where you can draw and leave your thoughts - this will surely remind you of simpler times. We also spotted marbles, an old wired telephone and lots of comic books, and we like to call this place the 'nostalgic corner'!
Moving on to the food; they have a vast street food menu, with dishes from almost all kinds of regional Indian cuisines, and the prices were shockingly the same as that of a street vendor. Here's what we tried out!
Adrak Chai and Filter Coffee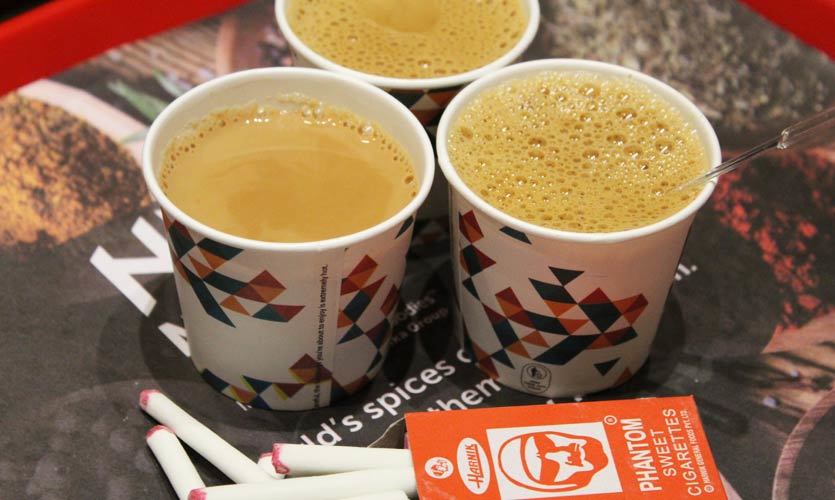 Since winters are coming up, our natural instinct was to order their most dramatic hot beverage, the kadak Adrak Chai. The sharp and appetizing flavours of ginger in that blissful cup of chai, paired with a yummy plate of fresh pakodas and good company will surely lift up your day! We were also left smitten by the simplicity of their Filter Coffee; this is the beverage you should go for when you can't decide on what to order.
Shikanji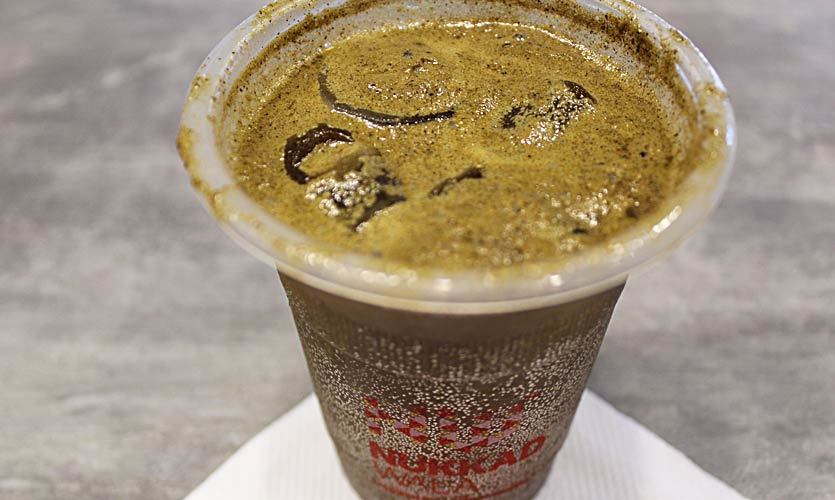 The Shikanji on the menu is also one of our favourites; it has a very chatpata, gol gappe paani-kinda flavour and would be the perfect saviour for a hot day. Plus, at just Rs. 45 it's a steal; light on the pocket, and good on taste would be our verdict for this one! 
Samosa Pav and Amchi Vada Pav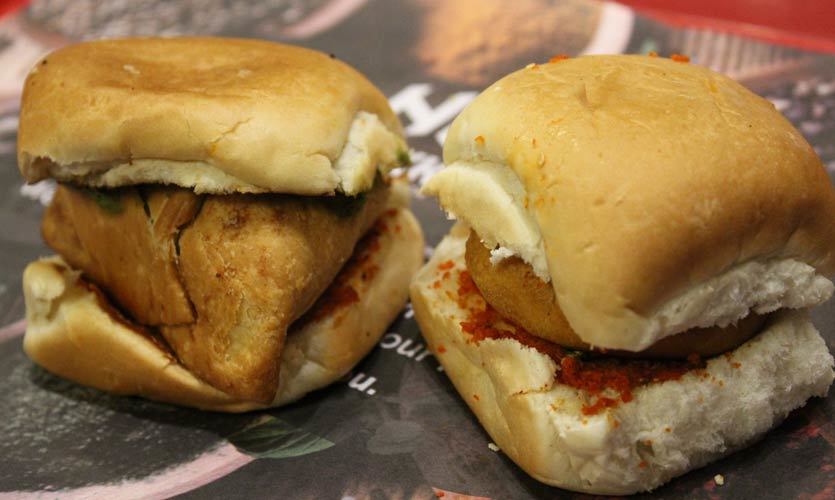 Next we tried their Samosa Pav and Amchi Vada Pav; the Samosa Pav was tasteful, but the Amchi Vada Pav is the stuff to live for! Inspired by amchi Mumbai, if you've ever tried the streetside vada pav in Mumbai, you will forever be disappointed with any other vada pav, however Nukkadwala has got it right! With a lot of spices, garlic masala and zesty mirch, this vada pav is the closest to the one that you'll find on the streets of Mumbai.
Bun Anda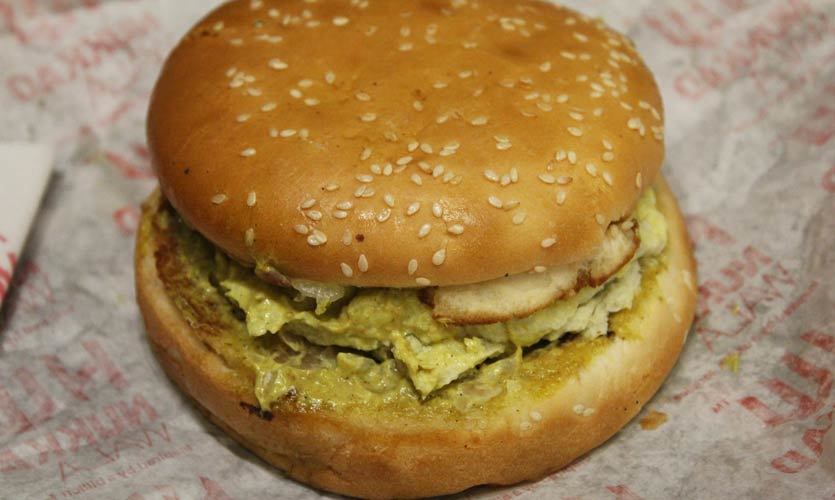 Before McDonald's made it all hip and happening, Bun Anda was the staple breakfast, lunch and dinner for a large number of Delhiites, especially for DU students. This dish brings back that nostalgia with their steamed egg on a toasted Mumbaiyaa pav with spicy and tangy mayonnaise garnished with salli. The dish is very similar to the McEgg, but the portion is twice as huge and the taste is as Indian as it can get!
Kutchi Dabeli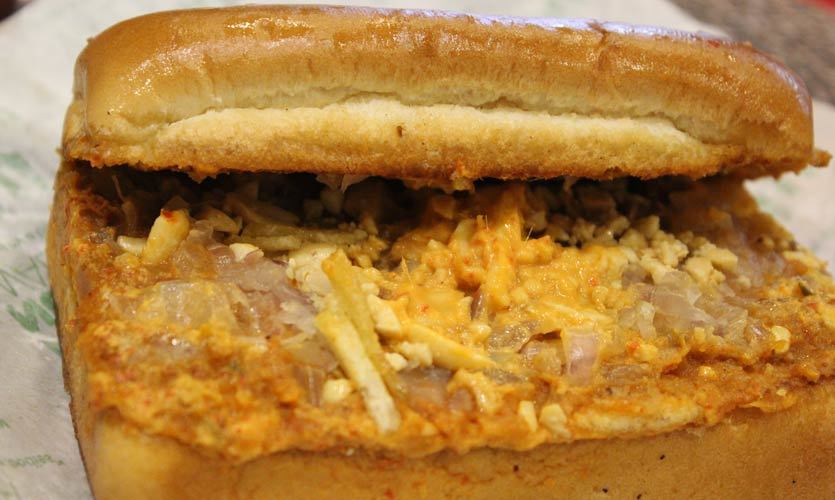 A famous street food hailing from Kutch, Gujarat; it's like an elongated burger made with pav stuffed with special masala, chutneys, nuts and salli. Quite a novel dish, in all likelihood this would your first or one of the few times to have tried this particular regional dish! However, to be honest, the taste didn't quite  impress us as much as the other items on the menu, maybe it had too many onions or that the namkeen added between the bread got soggy. 
Desserts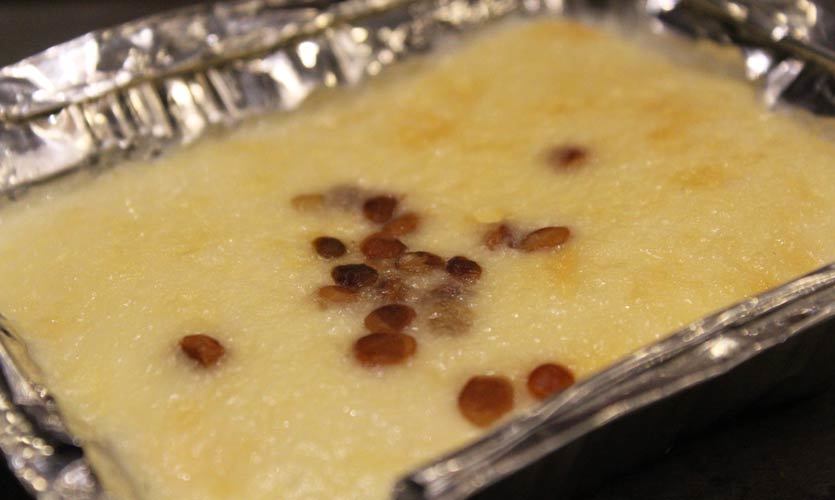 For dessert, our picks were their Fruit Kulfi, a summer treat with real fruit chunks inside the kulfi stick; a recommendation for anyone who prefers less sugar in their dessert. Bebinca was our next delicacy, a classic traditional Goan dessert with a spiced layered cake made with coconut milk; it was quite similar to kismi toffees.
Also, don't miss out on their Lagan Nu Custard, an iconic Parsi dessert meaning 'wedding custard' which is not very different from the traditional dessert; break through the top baked layer to relish the soft custard which was absolutely delightful!
The Nukkadwala experience is all about sharing and grazing; savouring the fresh flavours of the street in a colourful, urban venue where the vibrant daytime vibe settles into animated conversation over a steaming hot cup of chai, and the best part is you also get Phantom cigarettes here, along with Fatafat and some other candies, so make sure to grab them when here! Come on over.
Meal For Two | Rs 200
Location | PVR Anupam Complex, District Centre, Sector 1, Saket