Delhi
Perched Atop The Kumaon Hills Enjoy A Rendezvous With Nature @ One Partridge Hill - Pura Stays
Delhi has a hill station to call its own - Nainital of course! We love the place for its cool weather, for its pretty greens, for the welcoming locals, for all the adventures & so much more! However, today we want to take you a little farther up. Perched atop the high Kumaon Hills, there's this serene village of Satoli near Mukteshwar.
The Himalayas appear like a silver lining far into the horizon. The gleam from the mountain range glints across the vista you behold as you travel up the hills to reach Satoli. There, nestled in the pristine natural beauty and tranquility of Satoli, you can easily locate the passionately-designed boutique holiday stay, One Partridge Hill - Pura Stays. Aesthetically pleasing with an opulent, contemporary design - it welcomes you with open arms!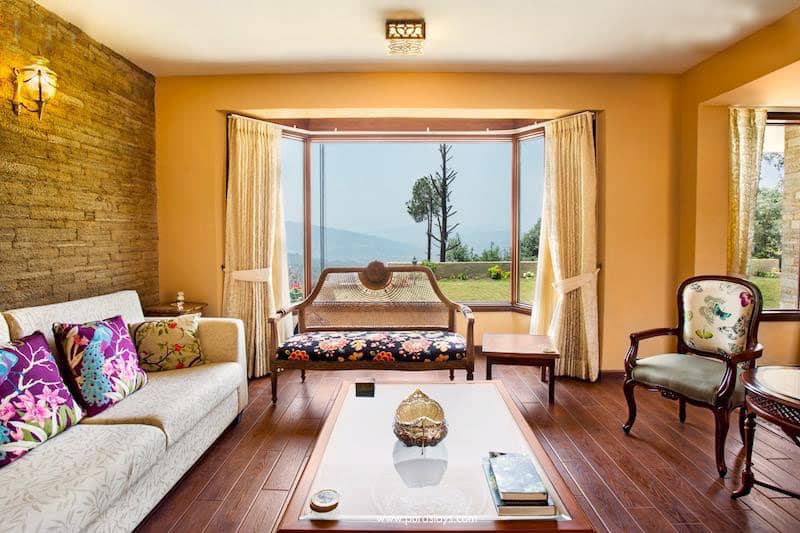 Set against lofty mountains, One Partridge Hill Resort offers a captivating, bird's eye view of the entire, calm valley. The peace surrounding the property gives visitors ample space to reconnect with nature as much as with oneself. The ambience and vibe this resort projects makes you want to live every moment blissfully *happy sighs*!
The Stay | We're absolutely smitten by their elegantly designed rooms! They have four luxurious rooms - spacious and well lit interiors with chic floral wallpapers, vintage bedside lamps and timeless wooden furniture with intricate carvings. The room decor also features a stone fireplace (omg omg!) and wooden flooring. The stay feels like a dream with homey vibes and lush natural surroundings.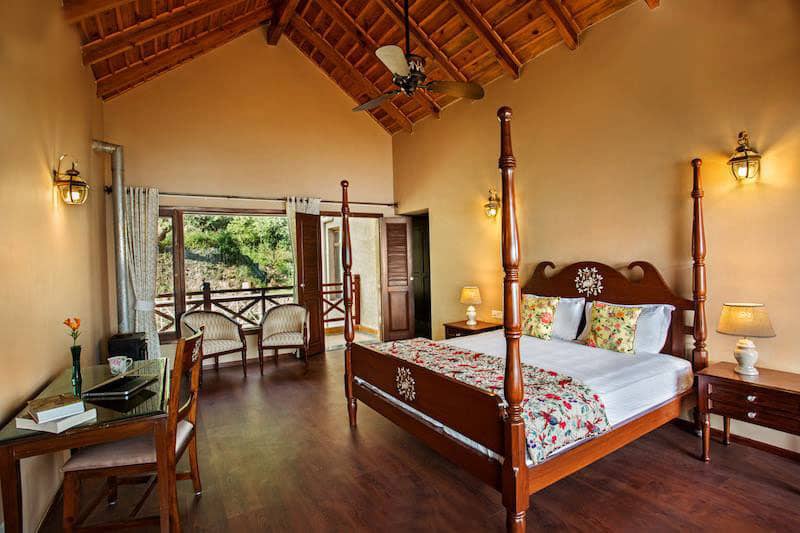 You can enjoy mystical sit outs and absorb the picturesque beauty while savouring snacks and beverages over great moments of conversation and bonding with people who mean the world to you! While you're at it, do spare a moment or two to appreciate the exotic blooms that are seen throughout the premises and even adorning the walls and stairs that add to the charismatic aura of this abode.
Eat Well, Live Well | It's not only quality living that One Partridge Hill vouches for, but a quality dining experience tops their priority list too! They ensure all their guests get the taste of fresh, home-cooked meals during their stay. A nourishing breakfast buffet consisting of cereals, eggs, Indian delicacies, breads and beverages is served on the table. For lunch and dinner, they present fresh vegetarian and non-vegetarian preparations. Also, they offer a varied All Day Snacks Menu with starters, cocktail nibbles & more! It's indeed #EatWellLiveWell at One Partridge Hill!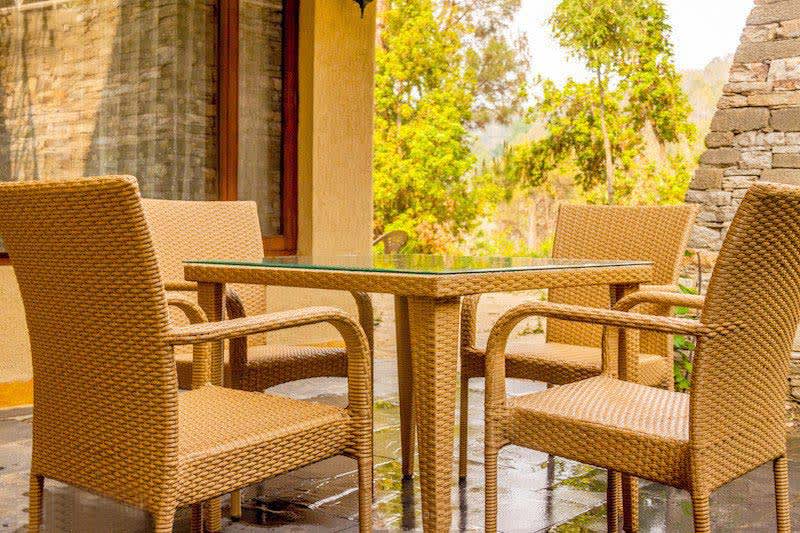 Explore & Experience | What is a visit to the hills without any exploration of the wilderness surrounding you?! Take this visit as way of learning about the world and yourself as you embrace the rare experiences that help you unwind and discover a totally new territory. Walk through the wild or go for a trek or hike - you'll love it! Take a village tour and learn about the local culture and traditions, if you please. And if you're up for some thrills, then indulge in activities like paragliding, rappelling, kayaking or ATV driving *starry eyed*. Have a stay replete with excitement and exploration!
Situated in an idyllic location, this elegant holiday stay is a MUST VISIT! Relax & rejuvenate in the lap of nature and experience the perfect melange of luxury and peace with One Partridge Hill.
Getting There | The resort is approximately 350 kms by road from Delhi and the nearest railway station is Kathgodam (70 kms away) and the nearest airport is Pantnagar (106 kms away).
Location | Satoli Village, Near Mukteshwar, District Nainital, Uttarakhand
Tariff | Rs 9,000 (Excluding Taxes)
Call For Bookings | +91 9015 511 551
Here's Their Website | https://goo.gl/uuP1SW 
Check Out Pura Stays' FB Page | https://www.facebook.com/purastays
Browse Through More Images: