Passionate About Baking | A Sweet Convo with Baker & Food Blogger, Deeba Rajpal
A 'locavore', a 'bake-a-holic' and an 'absolut' baker are some of the epithets that Deeba Rajpal, a passionate baker from Gurgaon, uses to describe herself. For her, visual appeal holds as much significance as healthy and delicious food. Passionate About Baking, her recipe/food blog, is a contrite amalgamation of all her interests including baking, cooking, photography, food trends, cuisines and cultures. We managed to get her to take a little time out of busy schedule and talk to us about the things she loves the most!
What inspired you to start "Passionate About Baking"?
Time on hand, the discovery of food blogs online and a new digital camera.
When did you know you wanted to get into the culinary line?
I never really had a plan. I think this just happened, but the push came when I got married. I suddenly realised I had to cook and therefore hit the ground running!
In your opinion, what is the hardest thing about being a baker?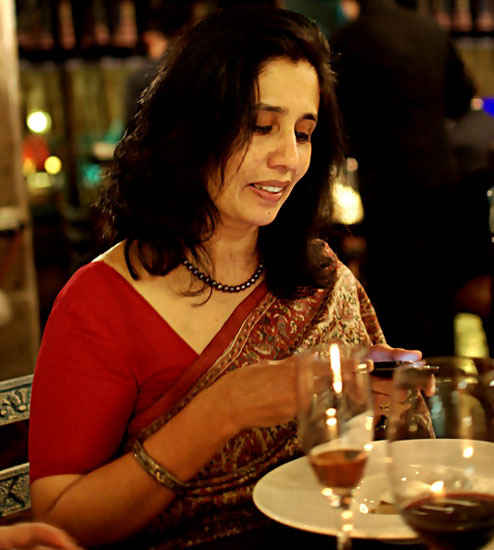 For most bakers, it is often resisting the end product. I don't have a sweet tooth at all, so for me the hardest thing is waiting with fingers crossed for the verdict from others! It's tough because I experiment a lot, and my critics can be brutally honest.
What are a few of your favorite flavor combinations?
Coffee and bitter chocolate, chocolate and orange, caramel and peanuts, cheese and garlic, rosemary and lime are a few.
Where do you like to go for culinary travel? Why?
I like to walk the streets to see how food is dished out. It's quite fascinating as street food is always fresh, uses local ingredients and defines the character of the city. You can get a real sense of the energy and the joy of the culinary enthusiasts no matter where you go in the world. A different experience altogether!
Tell us something about the one dish you specialize in?
One thing I have great fun baking is a basic sponge cake, a recipe that lives in my head. I often play around with the ingredients, flavour pairings and what I can do with it. Think layered birthday cake, trifles in glasses, roulade, jelly roll, tres leches, petite fours...
When you're designing a complete meal, what factors do you take into account? How do you achieve harmony/balance?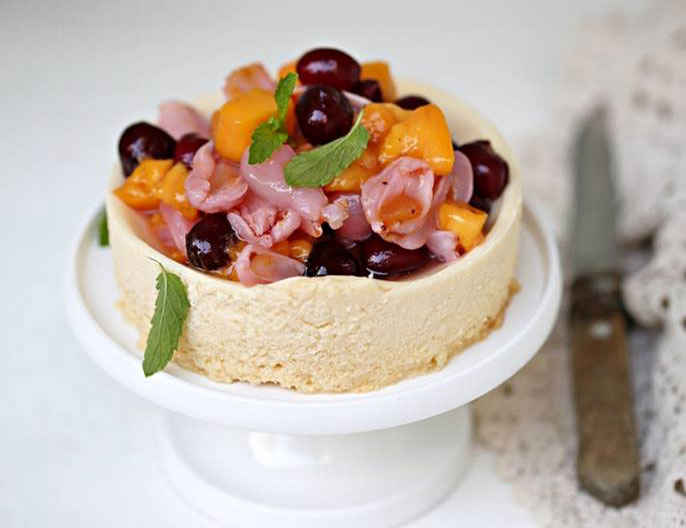 I like to work to a theme, a particular cuisine. More often than never, a meal is around local produce and seasonal flavours. I like to balance flavours, make sure I haven't overdone the carbs, keep the mains light if the dessert is indulgent, or vice versa. It's always the season that determines the meal.
Funniest kitchen experience?
When a cake once slipped off the platter, everyone raced to grab it off the floor. It was then devoured after the five second rule was yelled out frantically!
What do you think is the most challenging ingredient to work with?
Whole foods. Each grain behaves differently, yet the rewards are great!
Best cooking tip for a novice just getting into the cooking line?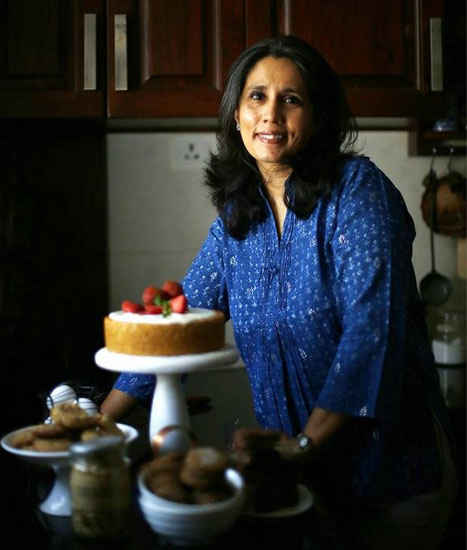 Stay inspired, follow your heart, and don't let a few failures dishearten you. Take criticism positively
And to end with, here's a quick Rapid Fire Round:
Guilty pleasure? Coffee ice cream
Sugar or salt? Salt Salt Salt
One dish you swear by? Mutton Ishtoo
Favorite cuisine? Italian
Favorite kitchen tool/gadget? KitchenAid Stand Mixer