13 Stationery Stores Where You Can Score Cool Magnetic Pens, Quirky Quotation Notebooks & More!
We are so used to typing 24×7 on the screens of our smartphones and laptops that we've almost forgotten how it feels to write on an actual paper. Ah! That joy of penning down your thoughts on crafted papers and those pretty notebooks. Nothing beats an old-fashioned letter written on those beautiful & handmade letter-pads. So, gear up to check out some of the best stores with the coolest stationeries around the city!
1. Chumbak
After having exploded all over Delhi as the resident king of all things quirky and unique, Chumbak has unsurprisingly made it to our select list. They've got the most fascinating bunch of colourful, vivid and bizarre notebooks we've ever seen. You could also grab greeting cards and convenient notebook sets here, so come and shop!
Where | Chumbak - HKV, DLF Promenade, GK I & Other Outlets
Check Out Their FB Page | https://www.facebook.com/Chumbak/
2. Hamster London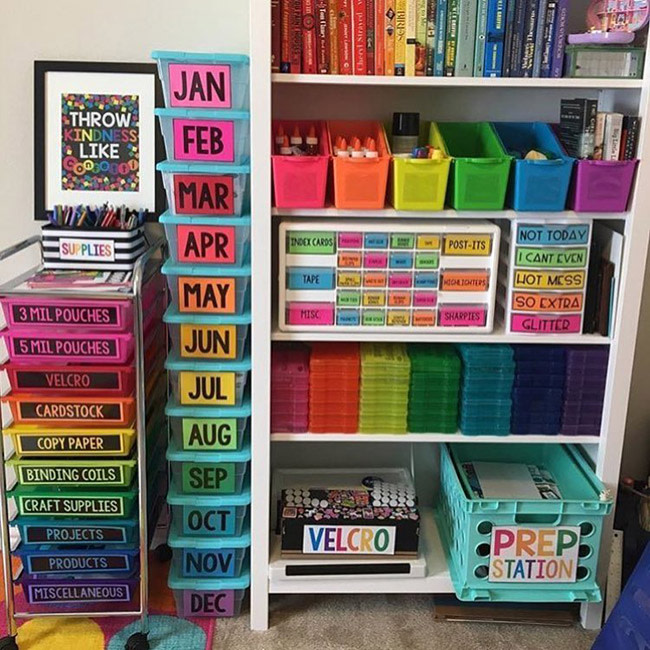 Hamster London is one of our personal fave spots for all our stationery cravings. From their flamingo-shaped pens to those cutesy coins pouches, you'll certainly feel like a happy kid while here. And as if that wasn't enough, they also have a wide range of beautiful gift wraps, magnetic pens, fancy erasers, quirky notepads and loads more. So, snap up all these cool things ASAP!
Where | Hamster London - 4-A, Middle Lane, Khan Market
Check Out Their FB Page | https://www.facebook.com/hamsterlondon/
3. The Wishing Chair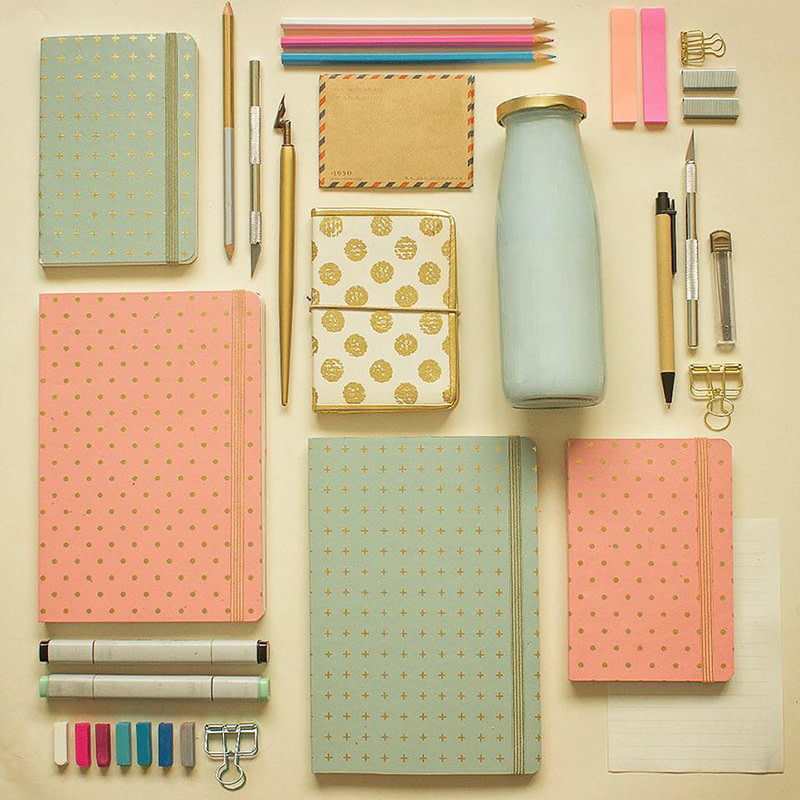 We like to define this one as a visual delight and you'd agree with us if you've ever been here. With shelves packed with gorgeous knick knacks and quirky stuff for offices and homes, we were left completely awestruck at this place. And if you, like us, are a sucker for those beautiful and customised stationery products, then you should defo check out their stellar collection of notepads and diaries!
Where | The Wishing Chair - 86 A, Ground Floor, Near UCO Bank, Shahpur Jat
Check Out Their FB Page | https://www.facebook.com/WishingChair/
4. Itsy Bitsy
Now, this one's quite popular among stationery lovers, especially the ones who love to customise their possessions. These guys at Itsy Bitsy not only offer a great variety of notepads, diaries, pens, paints and more, but they also have a huge collection of craft material which you can use to personalise your products at their DIY sessions!
Where | Itsy Bitsy - Lajpat Nagar, Pitampura & Raja Garden
Check Out Their FB Page | https://www.facebook.com/itsybitsyindia
5. MINISO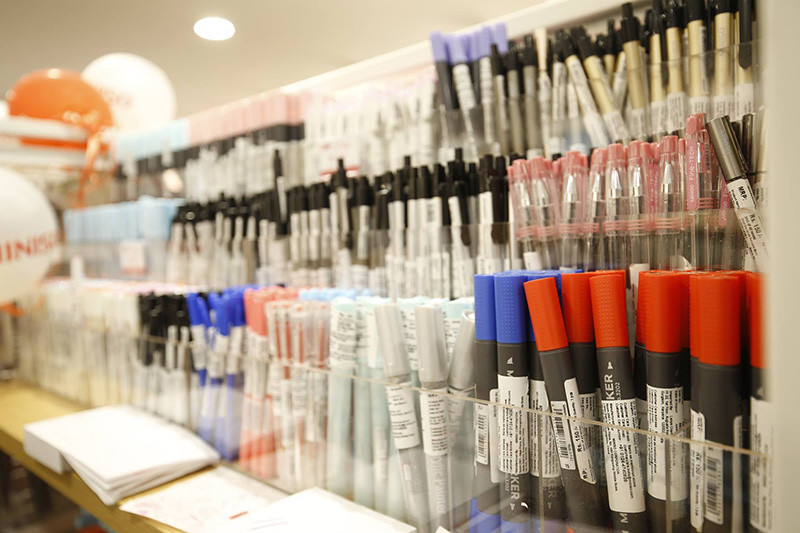 MINISO is a Chinese-Japanese collaborative brand that's got us Dilliwalas in a tizzy because these lovelies have got some mind-blowing stuff to offer. From creative homeware, cutesy jewellery pieces to funky bags, they've got them all. They even stock a stellar collection of quirky stationery including those super cool pens, notepads, diaries and more that'll look super pretty on your office desks!
Where | Miniso - CP, Rajouri, Pitampura & Other Outlets
Check Out Their FB Page |https://www.facebook.com/minisoindia/
6. Happily Unmarried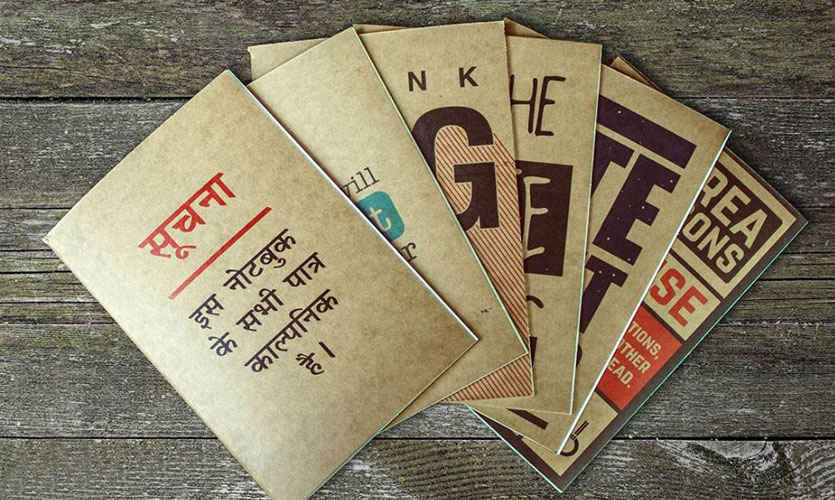 Happily Unmarried is yet another super-popular and quirky brand that simply excels at all things awesome & funky, also houses some great options for beautiful stationery. They have amazing desk pen holders, 'Tumse Na Ho Payega' notepads, visiting card holders, autograph books (yeah, really) and scores of other treasures. So, is your inner hoarder tingled yet?
Where | Happily Unmarried - CP, Okhla, Subhash Nagar & Other Outlets
Check Out Their FB Page | https://www.facebook.com/Like.HU/
7. Paper Caper
Truly a gem of a place in Nirvana Colony, Gurgaon, Paper Caper is a haven for stationery lovers. From cool pens, notepads to handmade gift papers and tiny book lamps, this place is all you've been dreaming of, trust us. Plus, they also supply party essentials to make sure you throw the most amazing theme soirees for your loved ones!
Where | Paper Caper - C-320, Nirvana Country, Sector 50, Gurugram
8. Play Clan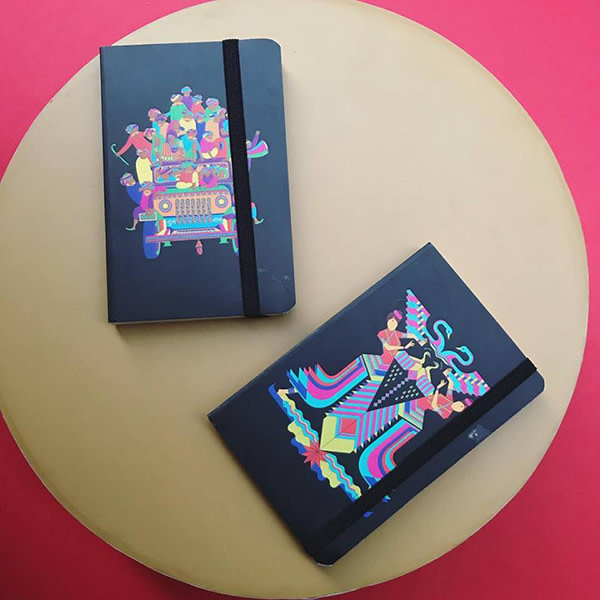 If you're gifted with hawk eyes, then Play Clan won't fail to impress you as these guys are all about those intricate details. Also, we became instant fans of their unique cover ideas for their fine stationery. They had Ganesha, Lord Shiva and Goddess Saraswati portrayed in such witty manner that it's hard to not bring them home. Check them out for yourselves!
Where | Play Clan - Meharchand Market & Khan Market
Check Out Their FB Page | https://www.facebook.com/ThePlayClan/
9. The Paper Store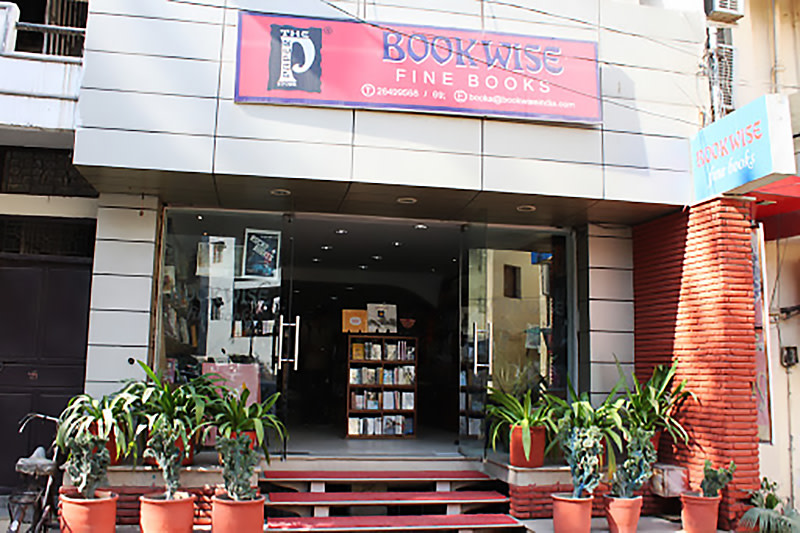 This store has been dealing in customized printing and designing for quite a few years now. If Rajasthani fabric and prints are your thing, then just drop everything and head over to this place. They also have specialised foil, high density printing and gold plating for y'all!
Where | The Paper Store - 125A, Ground Floor, Shahpur Jat
Check Out Their FB Page | https://www.facebook.com/ThePaperStore/
10. Anand Stationers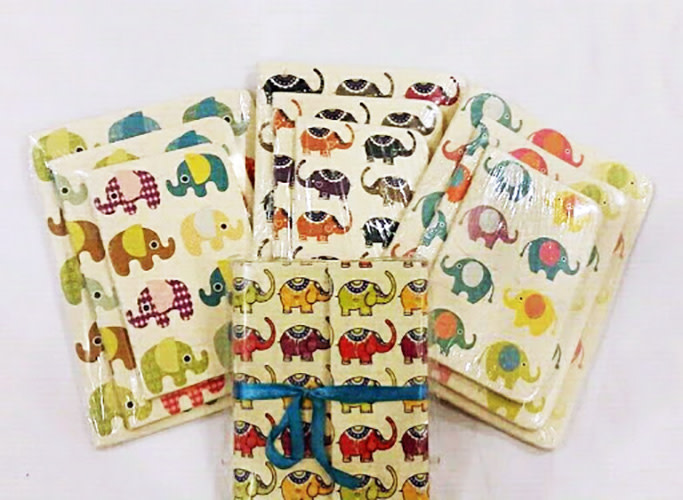 Picture Credits:
se
-
ji
Head to any one of their outlets for the most artistic envelopes in town. With beautiful designs, vibrant, glossy and sparkly backgrounds, these envelopes are a real treat and deserve all the praise in the world. Having an impressive collection of some cute elephant and Ganesha-design stationeries, this store is just fantastic!
Where | Anand Stationers - Khan Market, Nehru Place, Jangpura & Other Outlets
11. Sitaram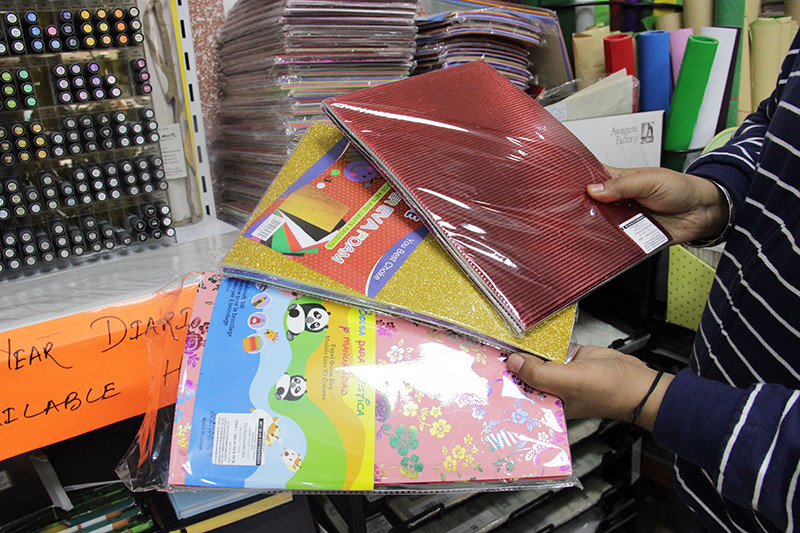 One of the biggest names in the stationery market, Sitaram is the ultimate king when it comes to stationery supplies. With a HUGE store that'll confuse you in terms of where to start shopping from, this place is our forever love. From beautiful diaries and sketch books, to professional equipments and all sorts of paints and brushes, you'll get them all here!
Where | Sitaram Stationers - Lajpat Nagar & South Ex I
Check Out Their FB Page | https://www.facebook.com/Sitaramstationers/
12. Nappa Dori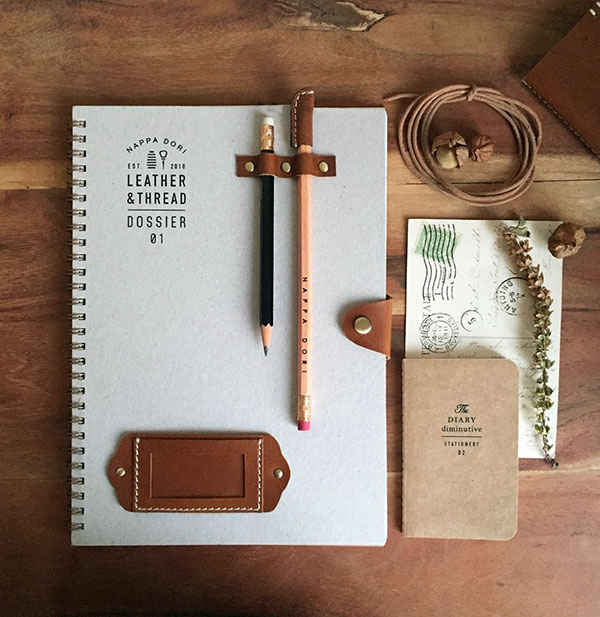 Nappa Dori needs no introduction. Being one of the finest brands dealing in stationery, we aren't the only ones to trust them blindly with their styles & designs. Being slightly on the pricey side, they're still the one stop destination for those perfect stationery items you've been hunting!
Where | Nappa Dori - Select CITYWALK, HKV, Gurgaon & Other Outlets
Check Out Their FB Page | https://www.facebook.com/nappadori/
13. MUJI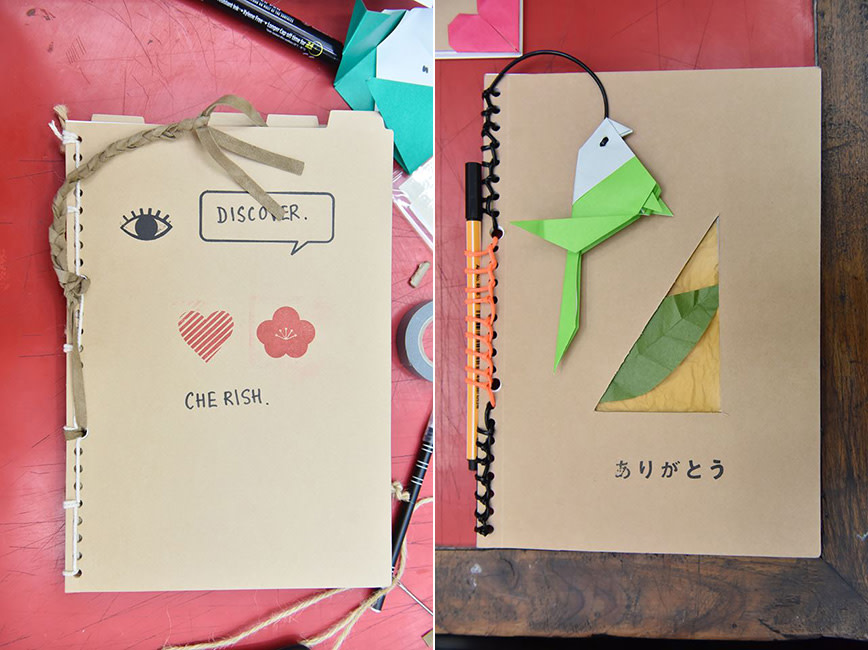 If you like it all classy and fabulous, then MUJI has got you covered. Their oh-so-pretty collection of notepads and diaries will make you go "AWW" instantly. Head here and pick your favourite ones right away!
Where | MUJI - 02A & 02B, Multiplex Building, Select Citywalk Driveway
Check Out Their FB Page | https://www.facebook.com/muji.india/
So, which one's your favourite?