Our Kailash Colony Adda, Cafe 27 Got a Facelift & Here's Every Reason Why We Love it!
Some places seem to have an indelible place in our heart - where you've made a gazillion memories, had loads of fun with your beloved ones and Cafe 27 in Kailash Colony undoubtedly falls into this category for us! 
We know, we know, it had disappeared for quite some time, but the good news is, it's back and needless to say, with a bang. To experience old times in the new ambience, we made our way to this eatery. Read on to know our verdict! 
About the Ambience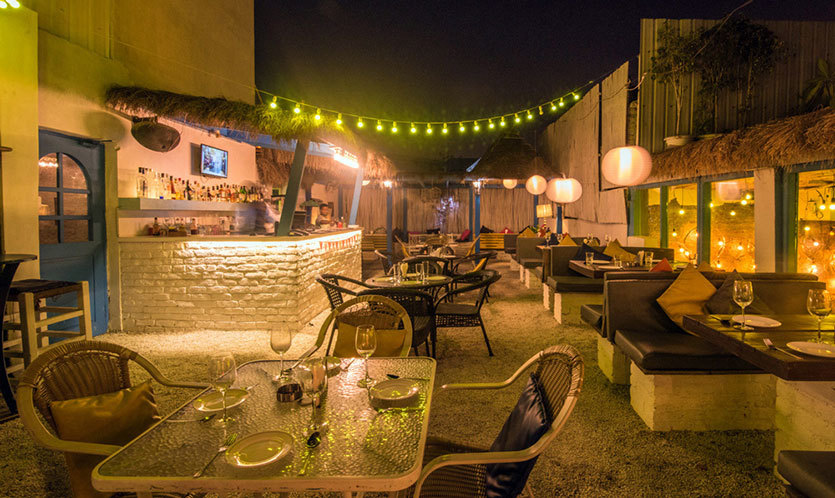 No, it's not made up like the usual bar as it was earlier. Instead, this time around, they have a shack like ambience. Colourful furniture and white stones on the ground; every ounce of the place was booming with the beach vibe. We loved their rooftop and sat there to enjoy our foodie sojourn!  
Punjabi Malai Tikka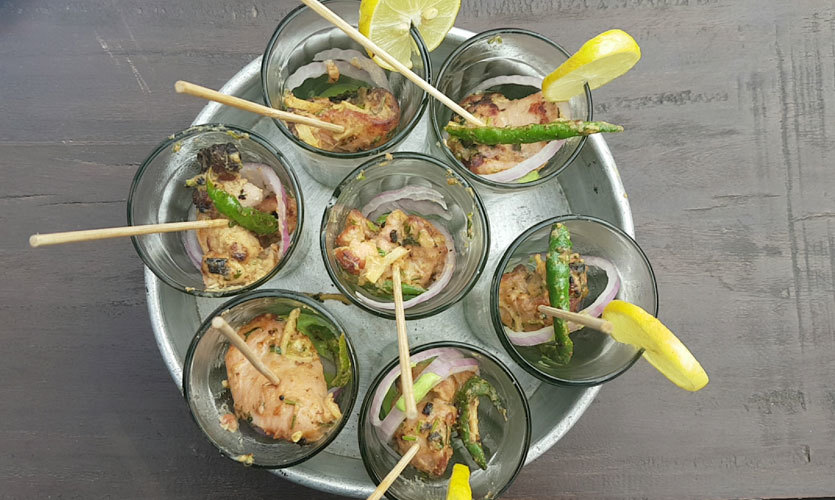 First up was Punjabi Malai Tikka for obvious reasons. We absolutely loved the presentation of this dish- malai tikkas perfectly kept in glasses with a chilly and adequate coriander sauce. The chicken was soft, tender and needless to say, our punjabi bellies absolutely loved it. 
Fish Orlay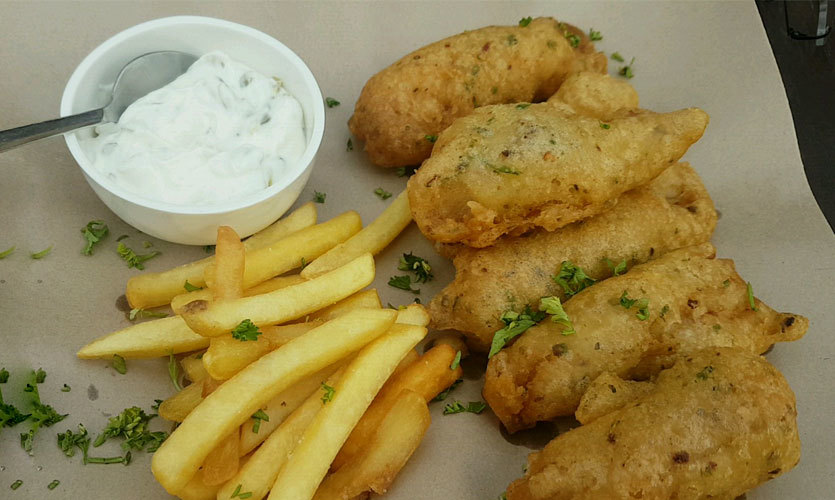 Next up was one of their best dishes - Fish Orlay. The platter had fries, fish fries and a delicious dip. The fish had a delicious beer batter and it was absolutely fresh and flavourful. Go try! 
Dahi Ke Kebab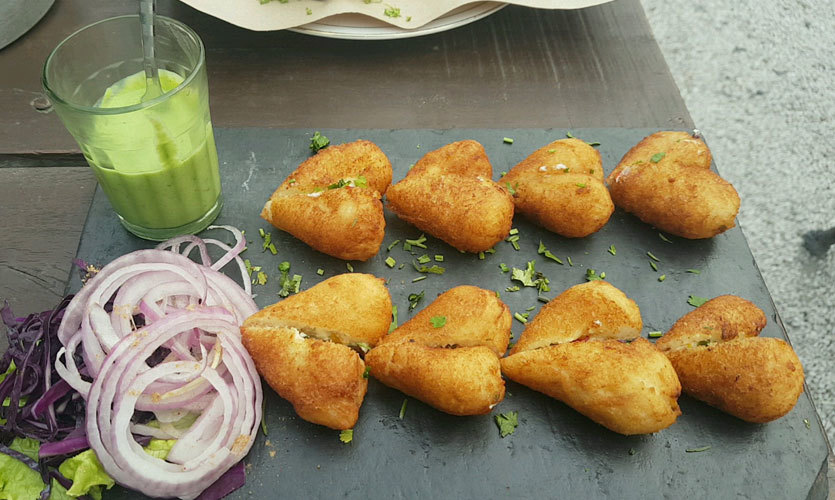 Then we ordered Dahi Ke Kebab. We must say that the very shape of Dahi Ke Kebabs won us over, for it was heart shaped (Aww!). Unlike other Dahi Kebabs, this had bread crumbs, chopped tomatoes and onions in it which made it quite crispy and delicious. 
Chicken Street Momos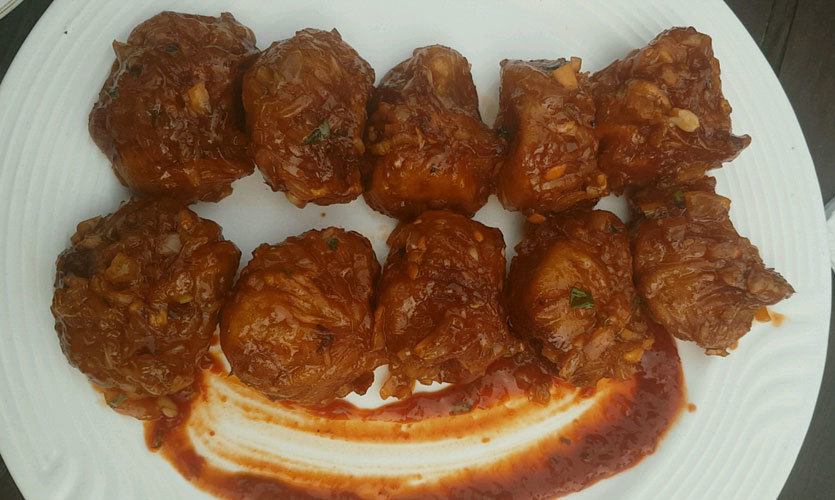 Next up was a plate of chicken street momos which actually were better than the momos you get anywhere else. These chicken momos were fried and then topped with a delectable tomato and garlic sauce. Just replace the potatoes of honey chilly potato with chicken and that's how it tasted. Yum! 
Indian Chaat Style Nachos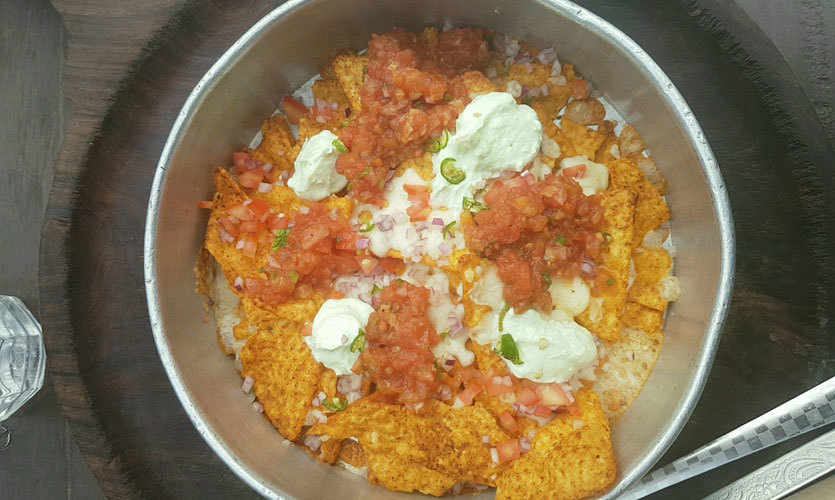 To accompany our coke, we ordered Indian Chaat Style Nachos. This certainly seemed like a scrumptious salad of everything that we like- cheese (lots of it), coriander, chopped tomatoes and freshly cut onions. So the next time when you drive down here, don't forget to order one with your favourite drink!
Hummus with Pita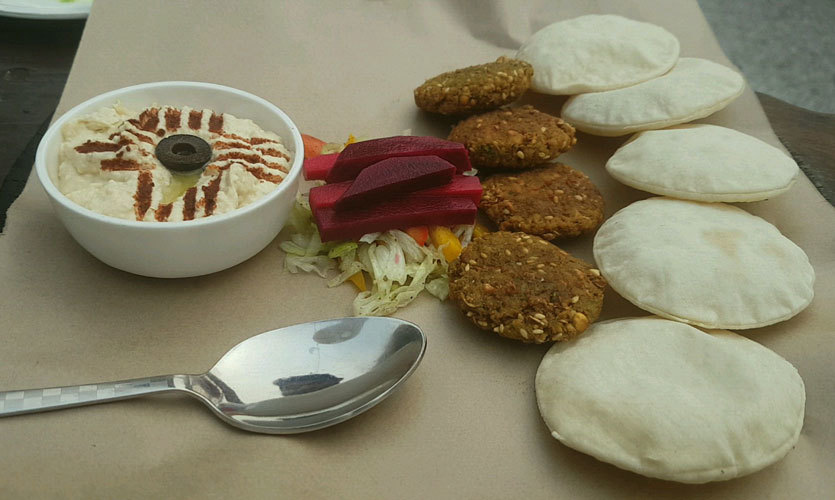 When we were full with these Indian style chaats and snacks, we opted to order a plate of Hummus with Pita for ourselves. The platter oozed every thing Lebanese- from the plate, to the presentation of hummus & pita. The hummus was drool worthy and we just couldn't have enough of it! 
Fruit Loop Sundae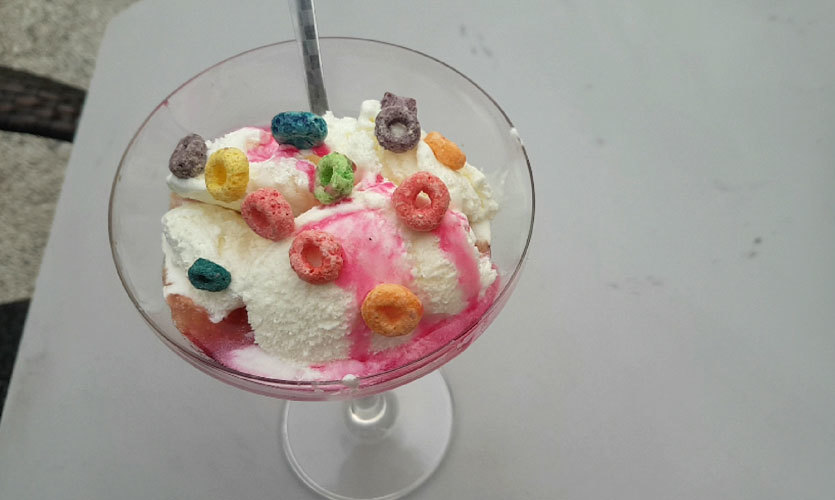 The finale of our meal was led by a very merry concoction of sundae, Fruit Loop Sundae. We love fruit loops, we love vanilla ice cream and never did we ever think of mingling them up, hats off to Cafe 27.The freshness of vanilla ice cream and the crunchiness of the fruit loops is indeed a good combination. Basically, this colorful sundae can give you happy sunday feels on any day (at least for few minutes)! 
Now that your old Adda has a new place, won't you go check out and relive your old memories in a novel new ambience? Well, we certainly will. 
Must Tries | Chicken Street Momos & Fruit Loop Sundae
Meal for Two | Rs 1,550
Location | 16, level 2, Kailash Colony Market