Ever wondered why our beloved bongs usually have a plum paunch? To know the answer, you have to delve into their world of food! And what better place to gorge at than the local Bengali cuisine at the local Bengali bazaar - the famous CR Park Market. Known for its beautiful Kali Bari Mandir and the various Durga Pujas that happen annually, not many are aware about how the locality is much more than just a Bengali neighbourhood. Naturally, we couldn't stop ourselves from going here, and why should we? What we have here is a list of what we liked best. Take a peek and prepare to drool!
1. Jhaal Moori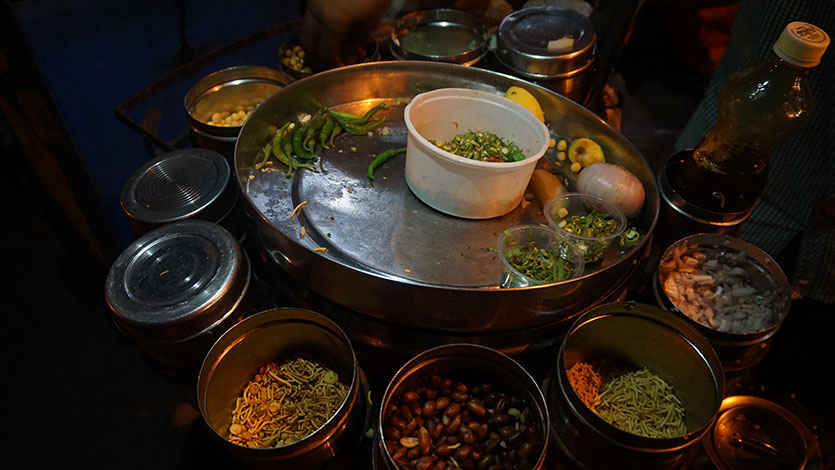 This Bengali version of our beloved bhel poori is made with heaps of chanas, freshly chopped onions and mixed in nicely with some local spices and a dash of mustard oil to give a very strong and distinct flavour to the whole plateful. Takes less than a minute to be prepared and is such a treat to have!
Price | Rs 20 Per Plate
Location | In Front of Sanjha Chulha
2. Mutton Ghugni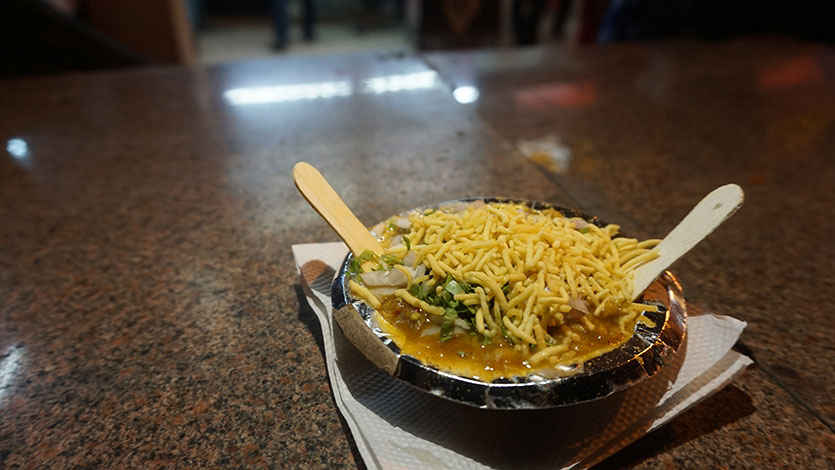 Made with black gram or dried yellow peas, small chunks of mutton topped with namkeen, Ghugni is a semi-liquid preparation that is equal proportions spicy and tangy! Although it's a complete dish in itself, we've a feeling it'll taste equally good with any bread as well. For your assistance, the guy selling jhaal moori usually sells Ghugni as well (both veg and non-veg). Go try!
Price | Rs 40 Per Plate
Location | In Front of Sanjha Chulha
3. Mughlai Parantha
A multi-layered bread that's stuffed full of copious amounts of chopped chicken chunks and various sauces, and then fried for five to seven minutes, is actually quite filling for its size. We want to warn you to not go by the size of the establishment selling these. Going by the name of Dadu Cutlet Shop, they're almost as old as the Market itself, and still retain the same East Indian street food flavours as they did 25 years ago when they started!
Price | Rs 80 Per Plate
Location | Dadu Cutlet Shop
4. Macher Dimer Bora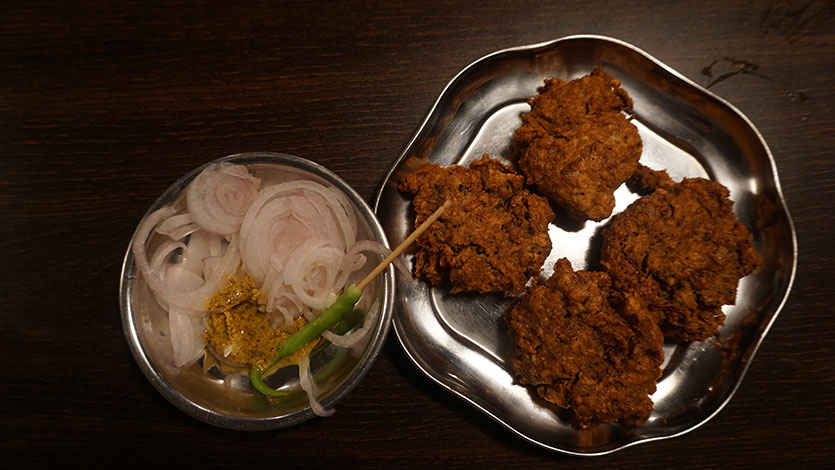 Literally translating to 'fish eggs' or 'fish roe fritters', this one tastes like your regular vada/pakoda, but only better! But when you think of fish eggs, don't imagine it's caviar-like, since it's the basic unprocessed egg that comes right out of the fish. A number of other options are available at this little restaurant located on the first floor of the market above Annapurna Sweet Shop, if you're in the mood to taste some East Indian flavours!
Price | Rs 100
Location | Madly Bangalee
5. Fish Fry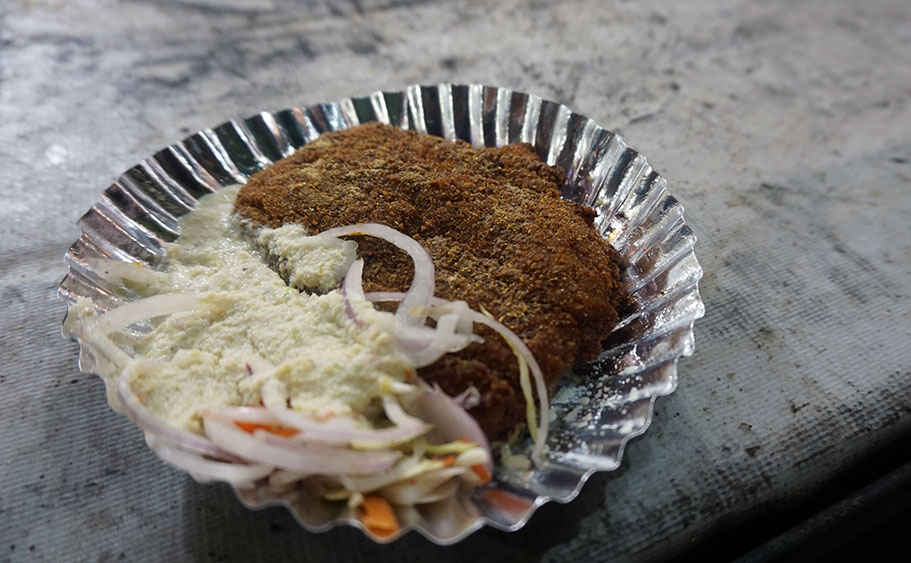 Ok, so we definitely had to include this one (obviously)! The Fish Fry at CR Park Market is a must try due to its deliciously crisp exteriors, and its 'melts in your mouth' interiors. Served fresh with chopped onions and lots of chutney, and that too only for Rs 45, from Dadu Cutlet Shop, it's simply too lip smacking to miss out on!
Price | Rs 45
Location | Dadu Cutlet Shop
6. Malai Chaap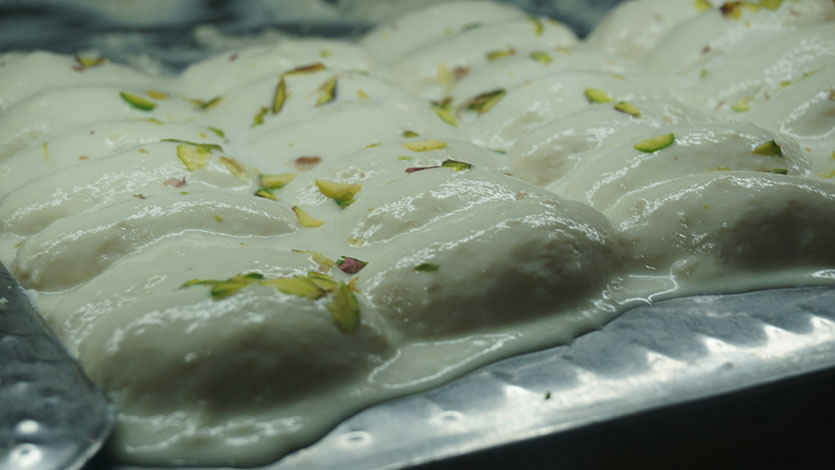 Want to try something other than sondesh? The Malai Chaap is one of the many sweet delights CR Park has to offer! If rashogulla were to be made a little longer and wrapped in a thick layer of sour cream topped with some diced pistachio, the result would be this. Come get it at Annapurna Sweet Shop, which is known to be one of the best in South Delhi for its quintessential Bengali sweets.
Price | Rs 20 Per Piece
Location | Annapurna Sweet House
7. Mutton Korma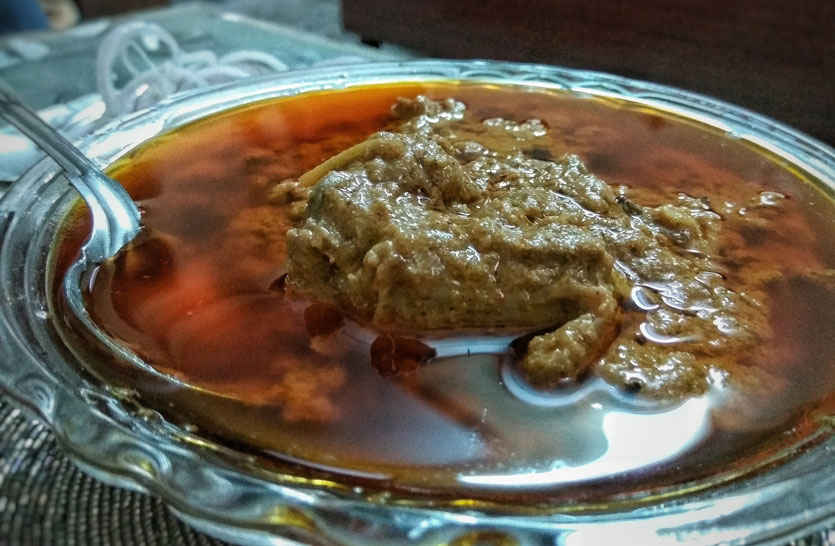 CR Park welcomes everyone. So even if you want to get eat something familiar and comforting, you'll get plenty of variety at this place. Sanjha Chulha serves mouth watering Malai Chicken Tikka and absolutely next level Mutton Korma. Located at the center of the market with outdoor seating, you just might have a good time amidst the bustling bazaar. Seriously, just come on over!
Price | Rs 230
Location | Sanjha Chulha
Some other things which didn't make the cut, but are also great, are Fish Cutlets, Puchkas, and Double Egg Chicken Kathi Roll - so when are you dropping by? 
Find All This At | Market No. 2, CR Park
Nearest Metro Station | Govindpuri or Nehru Place