8 Picturesque Spots Around Town That Offer A Bird's Eye View Of Apni Dilli
Some places in Delhi can certainly satisfy your 'on the top of the world' feelings. If you're someone who would love to acquire a spot where you can just feel the wind in your hair with a wide view of nature's surreal beauty, we've got your back. With exactly the same obsession in mind, we stepped out on a tour to reach the maximum possible heights in the city and look what we found!
1. Bijay Mandal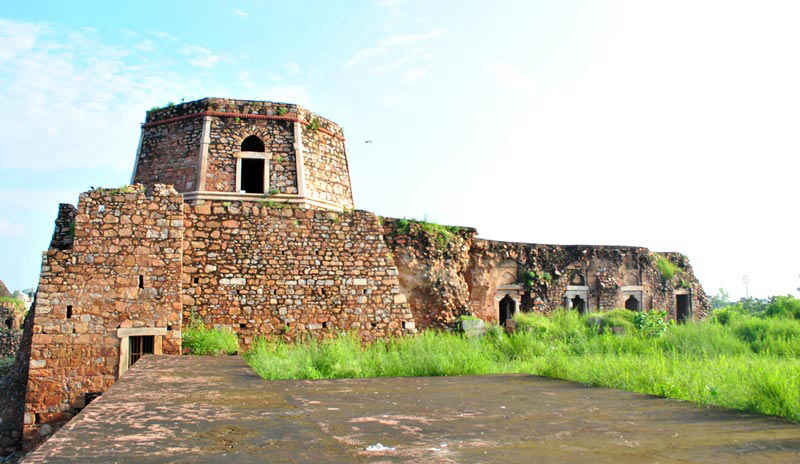 A historic architectural marvel with a definite layout plan and well-proportioned square dome that can clearly fuel up your zeal of witnessing a spectacular view of the nation's capital. This source of exquisiteness is a favourite spot for orchestras to jam and even some reserved personalities to enjoy a cold beer in seclusion. Head on over!
Where | Bijay Mandal - E12, Block 4, Sarvapriya Vihar
Timings | 6 AM - 6:30 PM
2. Aravali Biodiversity Park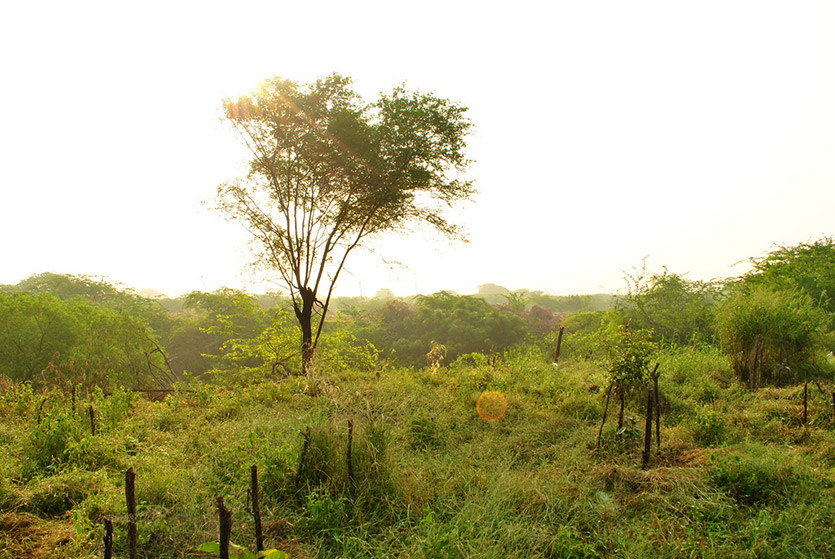 A stone's throw away from Guru Dronacharya Metro Station, this place welcomes you with a golden chance to walk over the rugged terrain of the Aravali range. Carved with narrow trails, the ridgy forest at some points provides a truly panoramic view of the city horizons. But make sure your visit doesn't disturb the jungle folk!
Where | Aravali Biodiversity Park - Vasant Vihar, RK Puram
Timings | 7 AM - 7 PM
3. Azim Khan's Tomb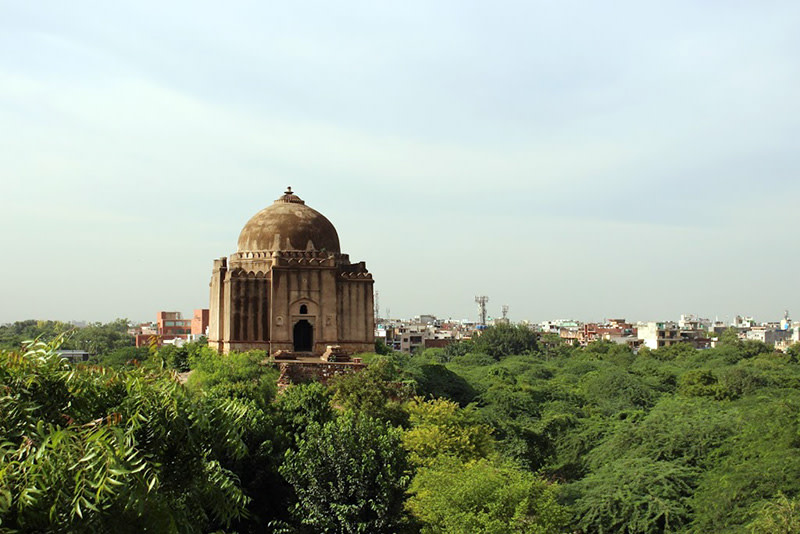 This is the perfect example of the dizzying heights of creative architecture in the Mughal era. Rested on a well-humped hillock, the tomb is stark evidence of Azim Khan's superiority. Though the gravestone has mysteriously disappeared, the tomb site itself packs some incredible punch. Having a neck-to-neck congregation with the Qutub Minar is as exciting as this is!
Where | Azim Khan's Tomb - Lado Sarai, Mehrauli
4. Tughlakabad Fort
Picture Credits: Ashu Toshi
These ruins will entice you towards the old pages of history, but surprisingly, it will also let you hug the wide vista surrounding the Fort. Grab the highest visible spot in the Fort and feel the wind swaying you away. As discussed with the guards of the fort, the city's view looks astonishing during the monsoons here. We already can't wait to witness this!
Where | Tughlakabad Fort - Tughlakabad
Timings | 7 AM - 5 PM
5. Delhi-Faridabad Highway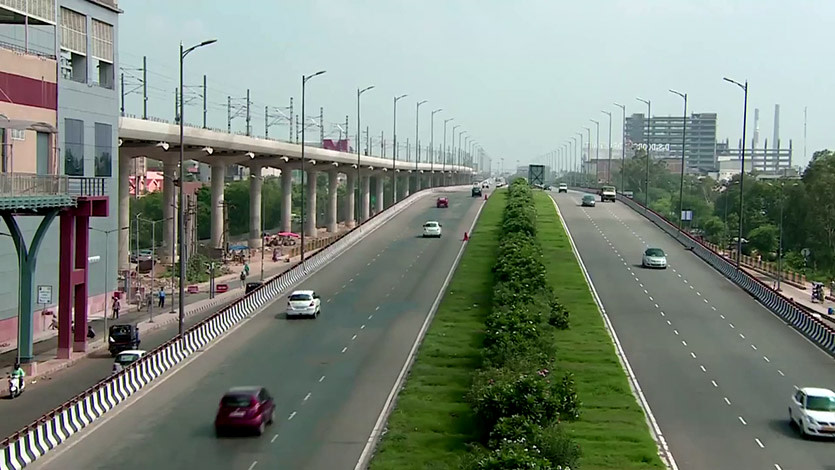 Steer up to this 2 km-long stretch and gawk at the arresting view it evinces. Pierced through the Aravali extension ridges, this narrow road will definitely refresh your Manali memories. Located on a hill-top, the road is magnificent by day and spectacular by night. So, climb up over a ridge-rock along the road and look around to embrace the gaping terrain of the Aravali range!
Where | Delhi-Faridabad Highway - Delhi-Faridabad Road, Arjangarh
6. Sunset Boulevard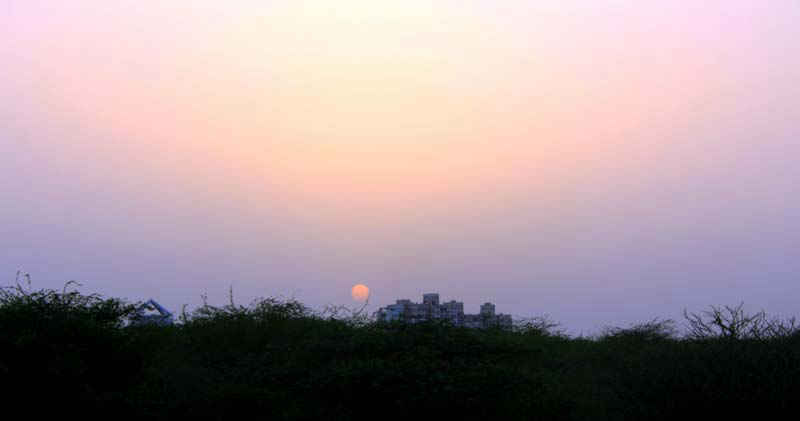 Acquire a spot in this arena to enjoy splendid, long views of the Millennium City of Gurugram. It certainly dispenses a breathtaking sunset view, thus proving its sobriquet. Though the road is sharply curved, do take care while parking the vehicle and once settled in, simply enjoy the majesty before your eyes!
Where | Sunset Boulevard - Arjangarh-Gurugram Road
Timings | 7 AM - 12 PM & 1:30 - 6:30 PM
7. Jama Masjid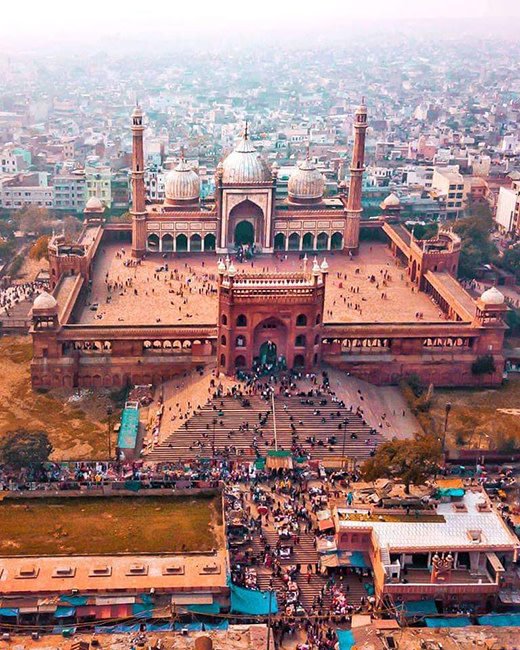 Picture Credits: tusar kanti Sarkar
A true architectural marvel built in red sandstone & marble, the mosque was Emperor Shah Jahan's principal place of worship. It is said to have been built by 5000 odd artisans over a period of six years, at an overall cost of 1 million rupees, culminating in 1656 AD in the beautiful structure that stands there today. Standing in the middle of a bustling neighbourhood of Chandni Chowk, Jama Masjid is located around 30 ft higher than the surrounding area. So, visit this magnificent place and glace over the splendid views of Old Delhi in all its glory!
Where | Jama Masjid - Chandni Chowk
8. Signature Bridge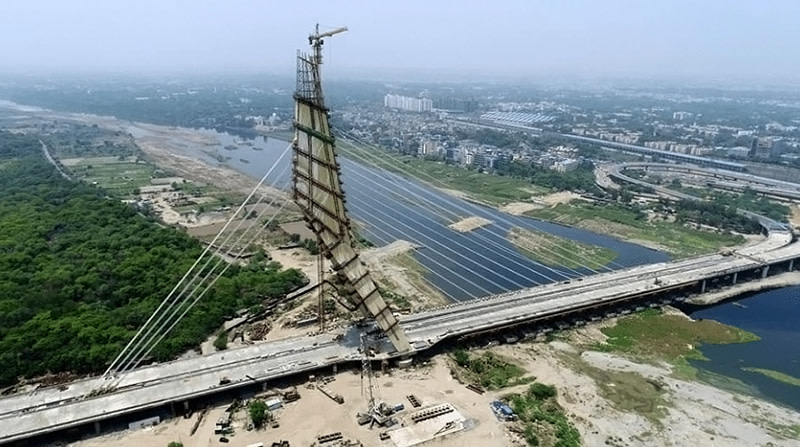 Picture Credits: Santosh Jadi
The Signature Bridge is a cantilever spar cable-stayed bridge which spans the Yamuna river at the Wazirabad section, connecting Wazirabad to East Delhi and has reduced the travel time between north and northeast Delhi. It's touted to be India's first asymmetrical cable-stayed bridge and you can gaze upon the entire city from here. Soon, there will be observation decks that will literally give you a breathtaking bird's eye view of the city.
Where | Signature Bridge - New Aruna Colony, Majnu Ka Tilla, Wazirabad
So which ones are you ticking off this list this weekend?!