On A Street Food Trail | Join Us On Our Hunt for the Best Street Food in CR Park
The Bengali locale of the capital, Chittaranjan Park, is always buzzing with people proudly wearing the slogan 'I am Bengali' on their sleeves. With 4 markets snuggling in the neighborhood, the bongs make sure to flaunt their culinary hereditament. We scoured the area and found some delicious street treats to try!
Dahi Puchka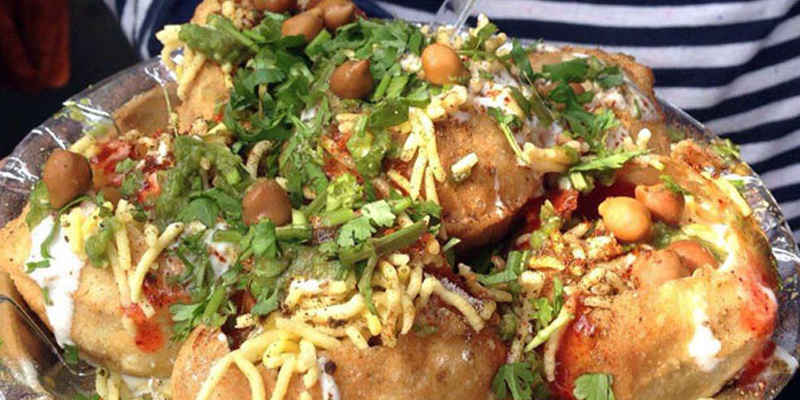 Dahi Puchka is one of the yummiest Bengali chaats one can have! In a heaping plate of chaat, the golgappas are filled with dahi and chana, and is sprinkled with soft chana, crunchy bhel and some fresh mint. With a medley of flavours in one plate, the scrumptious chaat takes you on a short trip to Bengal. 
Cost | Rs 40 Per Plate
Location | Aristocrat Sweet Shop, Market No.1
Jhal Muri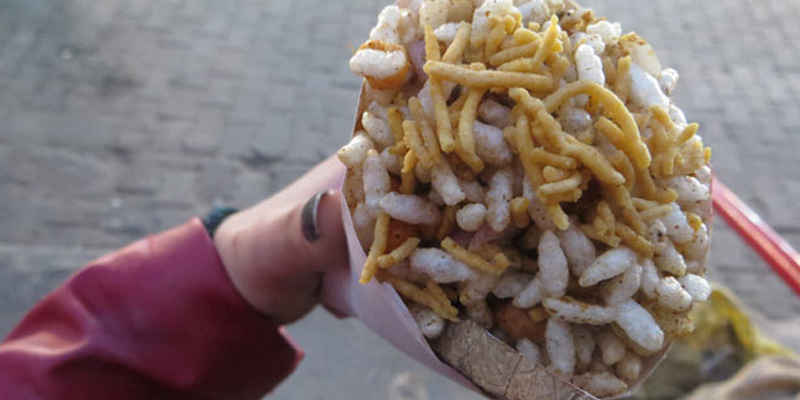 Kolkata's renowned puffed rice snack can be easily spotted in the locality. The light and spicy snack with the freshness of onion and crunchiness of bhel, is truly a delight.There's no specific time to munch on this knick knack. It can be eaten anywhere, anytime!
 
Cost | Rs 30 
Location | In Front of Shiv Mandir, Market 1
Kathi Rolls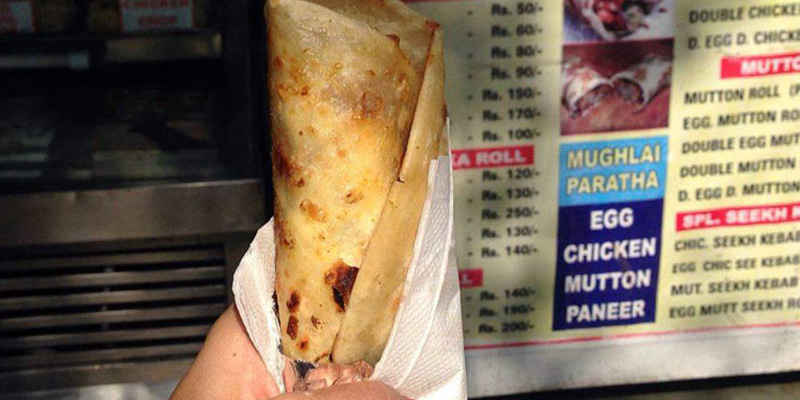 Did you know kathi roll is originally from the city of joy, calcutta? We were as surprised as you are! Though kathi rolls proudly dominates the street food of the capital, CR park has some of the best kathi roll vendors. With an array of kathi rolls wrapping up in luscious juicy mutton and authentic bengali spices, this spot is undoubtedly the king of kathi rolls.
Cost | Rs 90 
Location | Roll N Roast, Shop No.7, Market 1
Nimbu Masala Tea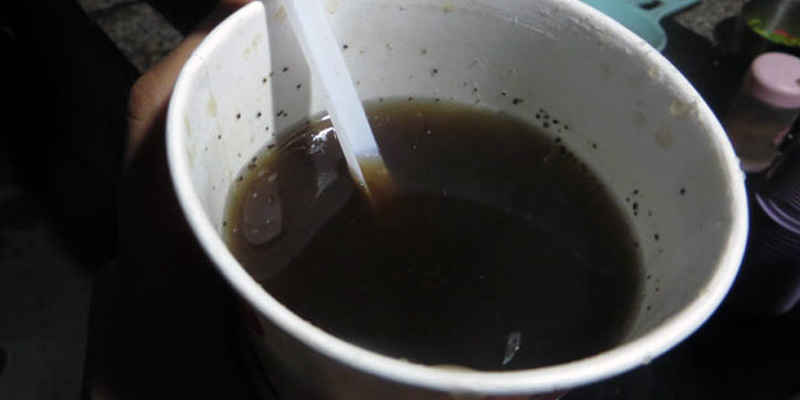 At 'Raju Da Ka Stall' (as the locals call it) tea has been served since more than 30 grand years! He sells 40 different kinds of tea from Ginger Tea to Lopchu Tea, from Masala Tea to Nimbu Masala and we ordered his Nimbu Masala Tea which tasted like warm lemonade with a tinge of tea and took our tastebuds to a happier place.
Cost | Rs 30
Location | Raju The Singing Tree, Opposite Market No.1
Ghugni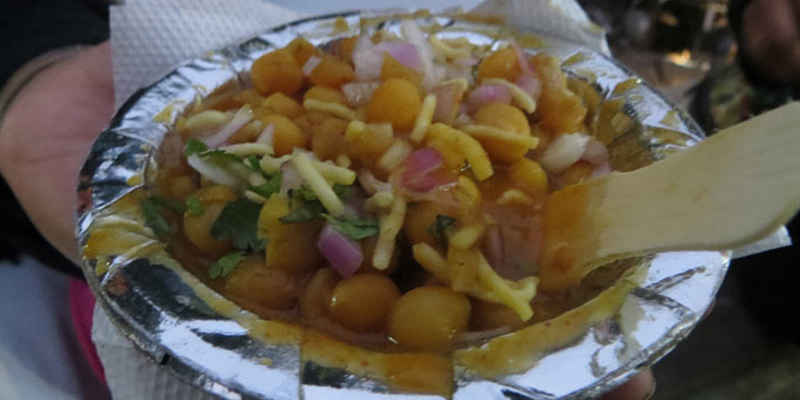 The all time favourite kolkata snack, ghugni can be found in all the markets in CR Park. The curry is made with onion, turmeric, garam masalas and chillies and in the Mutton variation you can also find snuggling among the chickpeas satisfying chunky bites of luscious mutton. At Subrata's stall, each serving is seasoned with lime juice, chaat masala, chopped red onions - making it even more mouth watering.
Cost | Rs 30
Address | Subrata's Stall, Market 2
Mishti Doi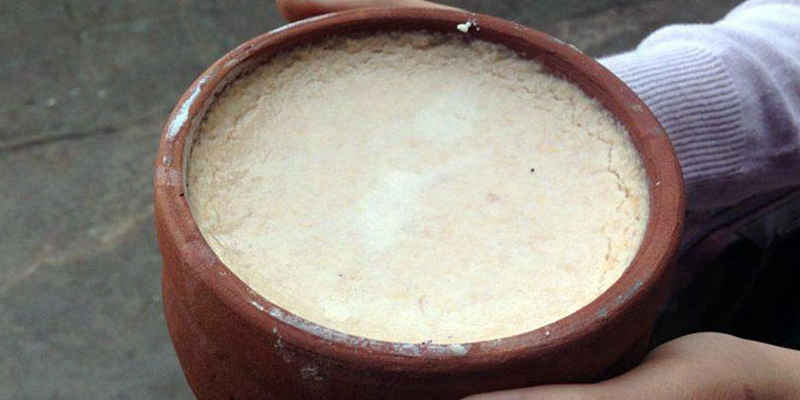 A Bengali meal is never complete without a spoonful of mishti doi. The delicacy prepared with milk and jaggery is a must-have! We hopped in Annapurna Sweets to get a taste of some mishti doi. The curd-like simple dish gave us a real sugar rush! With one spoon of the delicacy we could easily comprehend the love for this much-talked about sweet treat.
Cost | Rs 180 per kg
Location | Annapurna Sweets, Market No.2
Kheer Chamcham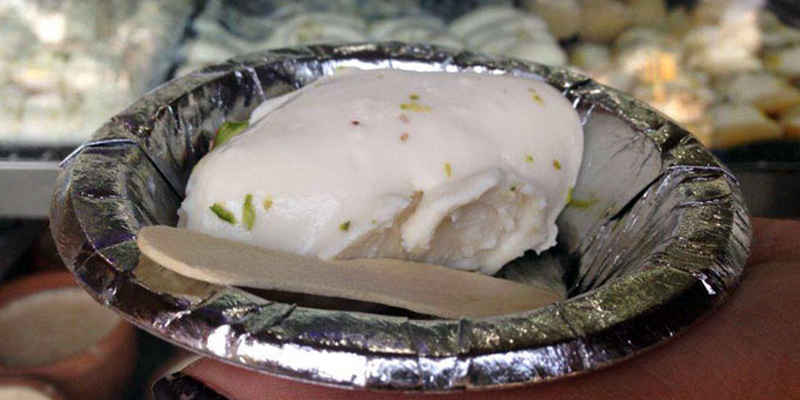 Made with delicious chena, cham cham is also one of the famous sweet delicacies from Bengal. It's just pure delight that simply melts in your mouth! It is found in with different fillings and coverings like coconut, kheer & khoya. We gobbled down the Kheer Chamcham aka kheer chom-chom and our tastebuds couldn't be happier!
 
Cost | Rs 16 Per Piece
Location | Annapurna Sweets, Market No.2