11 Offbeat & Breathtaking Photowalks To Explore In Delhi
Whether you want to shoot landscapes or urban life or the remaining vestiges of the past, Delhi has enough to offer something for everyone. Old Delhi has always been a popular hunting ground for photographers along with the Red Fort, but here's a list of a few offbeat locations where you can walk with the camera in your hands and expect to come back with something memorable!
1. Mehrauli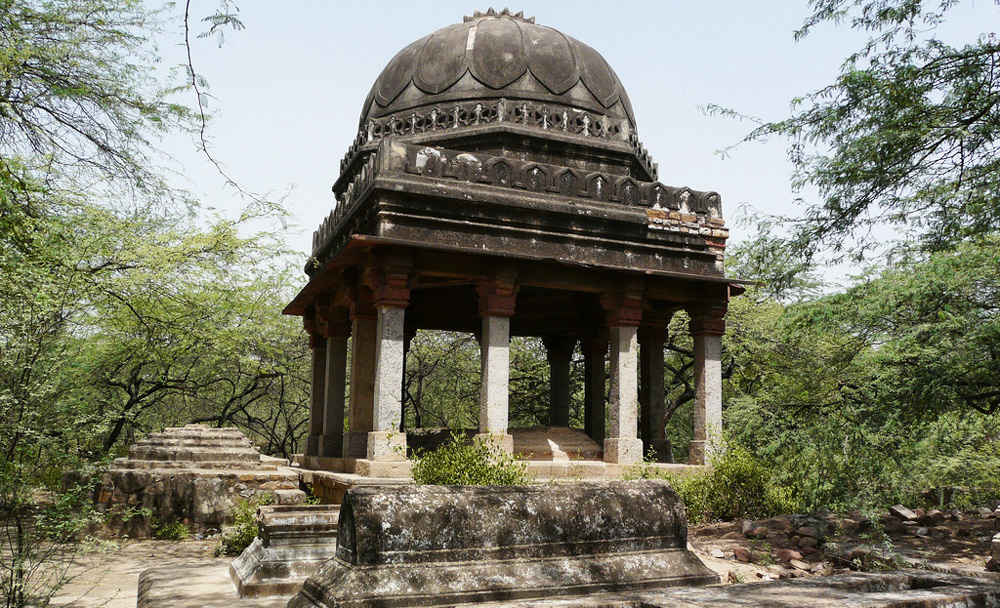 Mehrauli was the earliest settlement in Delhi. The narrow lanes are not much different from Old Delhi, and they are even richer in terms of historical treasures that have now been enveloped by residential settlements. Add a good dose of Sufism through Bakhtiyar Kaki and Ashiq Allah Dargah and you're good to go!
2. Bhagirath Palace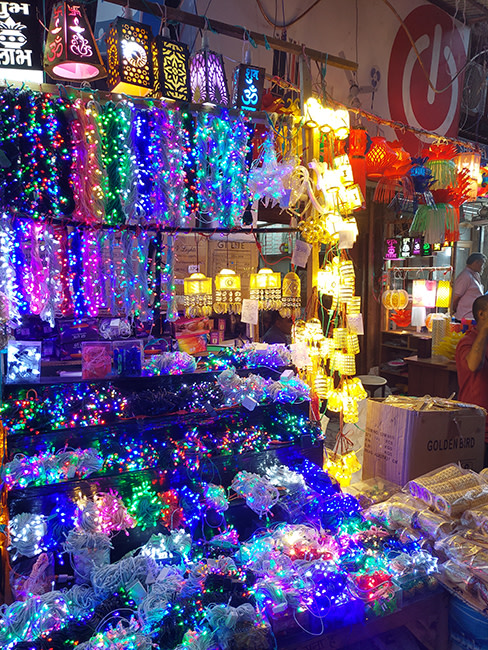 The Bhagirath Palace's Lights Market is a good place to test your low-light photography skills. It's basically a narrow lane just near Chandni Chowk where you can click amazing shots! Go there in the evening and you'll find lines of shops with chandeliers and other colourful light goods to capture.
Where | Bhagirath Palace - Chhippy Wada, Old Delhi
3. Siri And Jahanpanah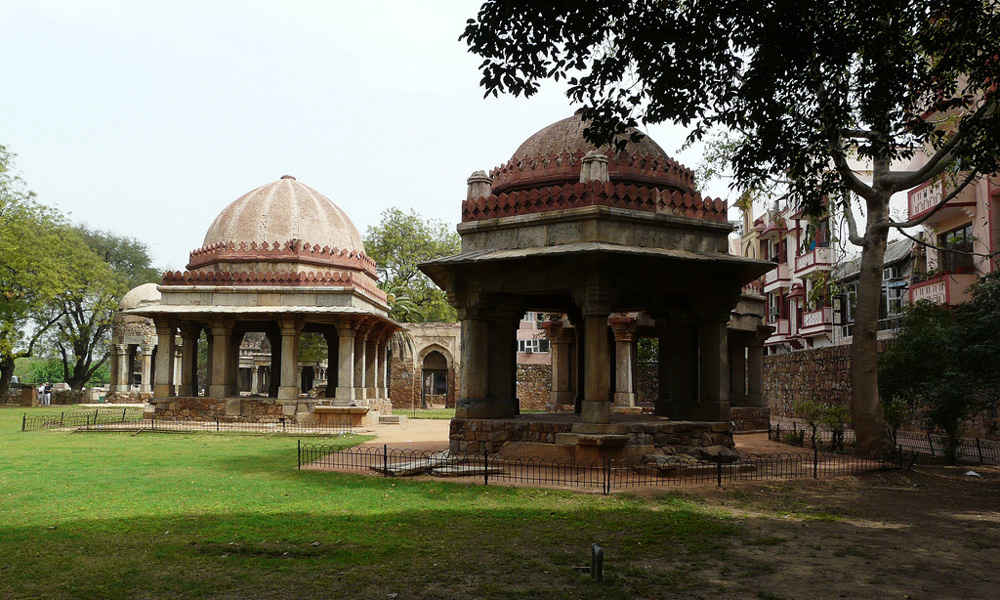 Take a walk through the now-premium residential localities of Hauz Khas, Green Park and Malviya Nagar. Hidden amidst the posh apartments and markets are multitudes of monuments or their ruins. The present is seamlessly juxtaposed here with the vestiges of the past cities of Siri and Jahanpanah.
4. Majnu Ka Tila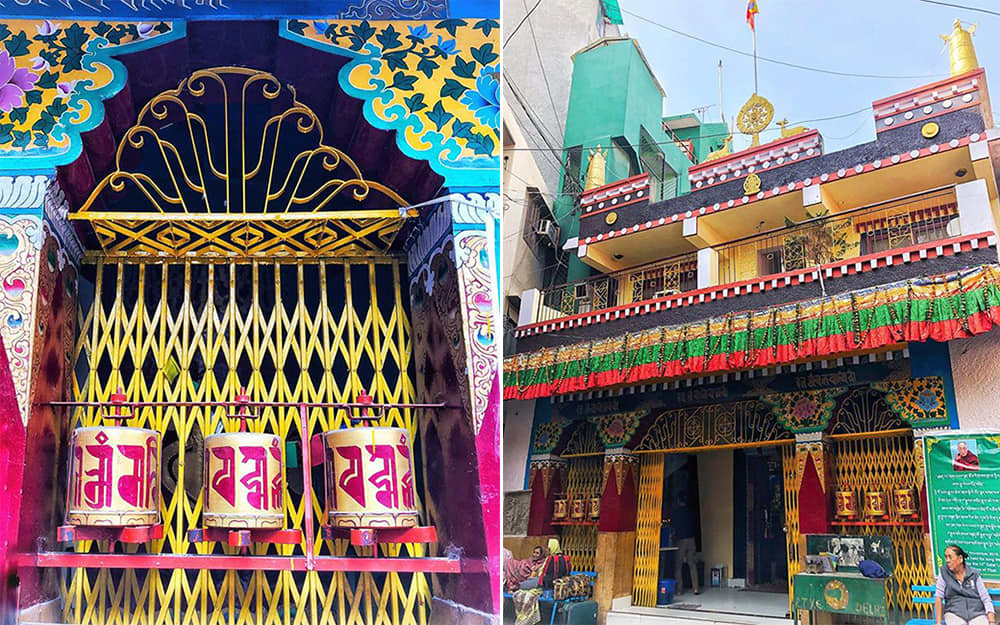 Picture Credits: backpackingwithmylens
The locality of Majnu Ka Tila in North Delhi is actually quite well known nowadays for a cluster of nice restaurants where you can find quality Tibetan and Nepalese cuisine. But the main Tibetan monastery is located a bit southwards from there, near the Kashmiri Gate Metro Station. Go explore!
5. Feroz Shah Kotla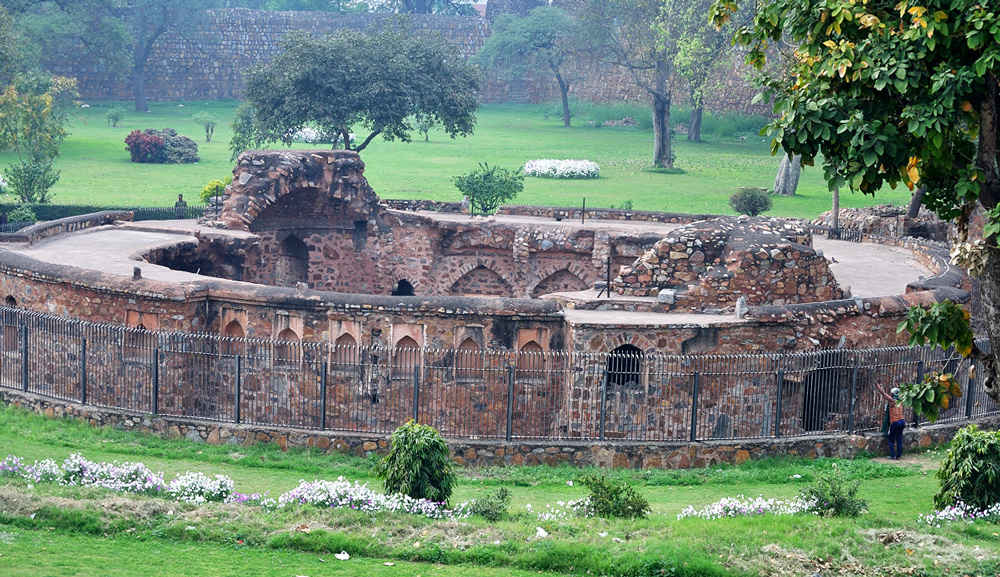 This place is gorgeous because it's lined with flowering trees, especially if you head out in the right season. It boasts of interesting architecture that is different from the typical monuments of Delhi. A pyramid-like structure, a step well, an open mosque and the Ashokan Pillar can offer you different scopes to experiment with your lenses.
Where | Feroz Shah Kotla - Balmiki Basti, Vikram Nagar
6. Kamla Nehru Ridge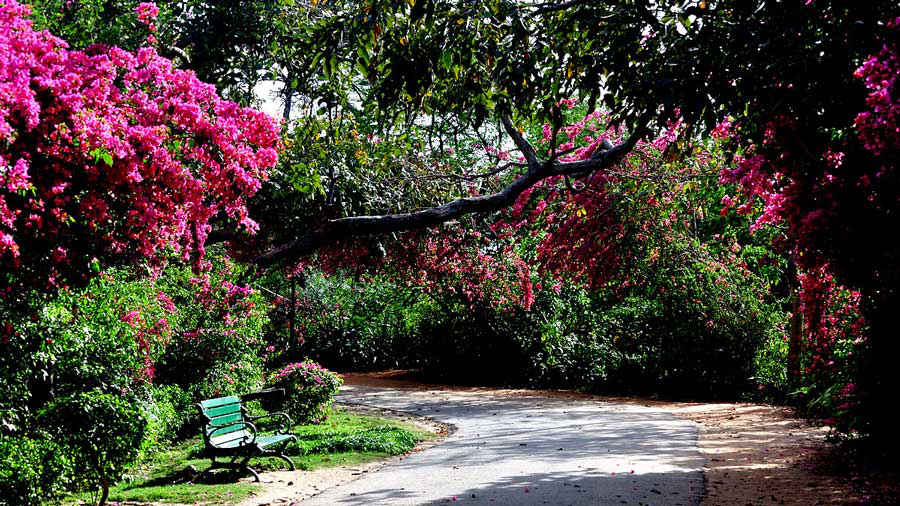 This one lies just adjacent to the Delhi University. The lush jungles especially come alive in the spring with colourful blossoms, thus making it a good place to shoot away amidst a natural backdrop. Also, there are some historical relics like the Flagstaff Tower and Khooni Jheel that are scattered inside the jungles.
Where | Kamla Nehru Ridge - Civil Lines
7. Razia Sultan's Tomb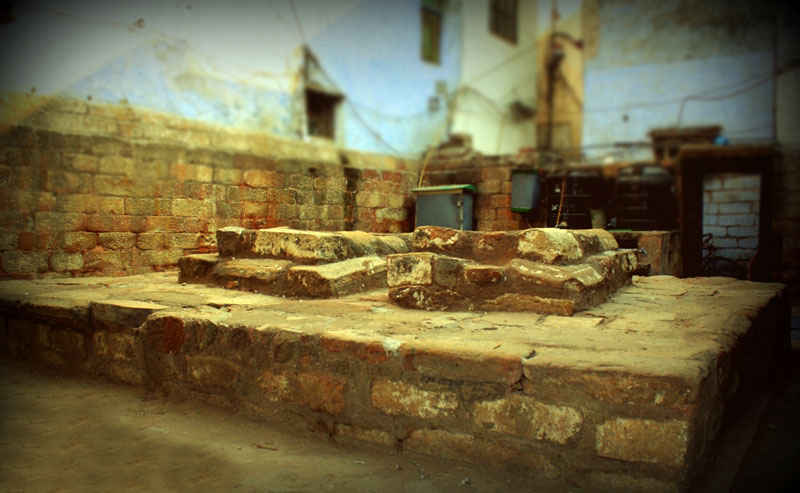 An interesting activity in Old Delhi is finding the grave of Razia Sultan. It is located in such a remote and congested area that it's easy to lose track of your destination. Consider it a treasure hunt and also shoot away the teeming localities of Pahari Bhojla and Bulbuli-khana in the process.
Where | Razia Sultan's Tomb - Turkman Gate, Chandni Chowk
8. Paharganj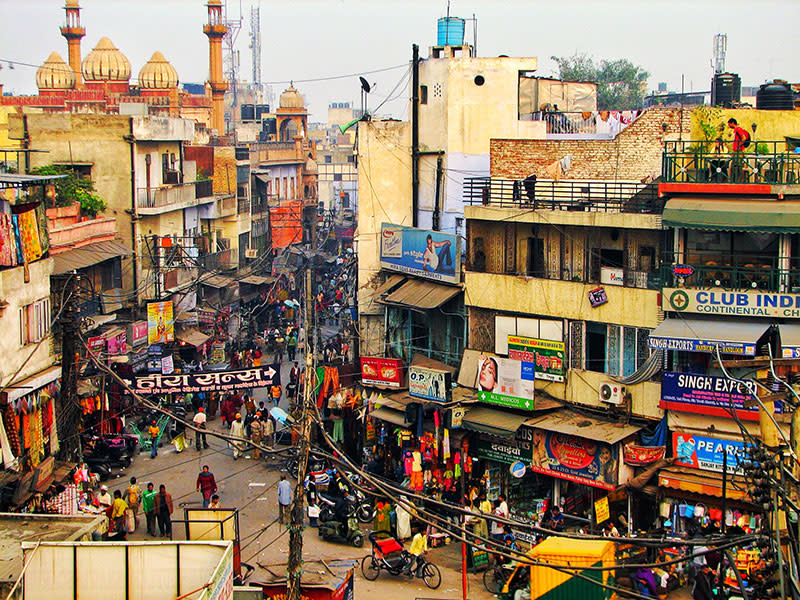 Paharganj is congested, busy and swarming with foreign nationals. You can use the markets at Paharganj to shoot interesting portraits displaying a contrast among different cultures. Plus, the streetside food stalls at Paharganj are brimming with yummy eats, so it's a win-win!
9. Central Ridge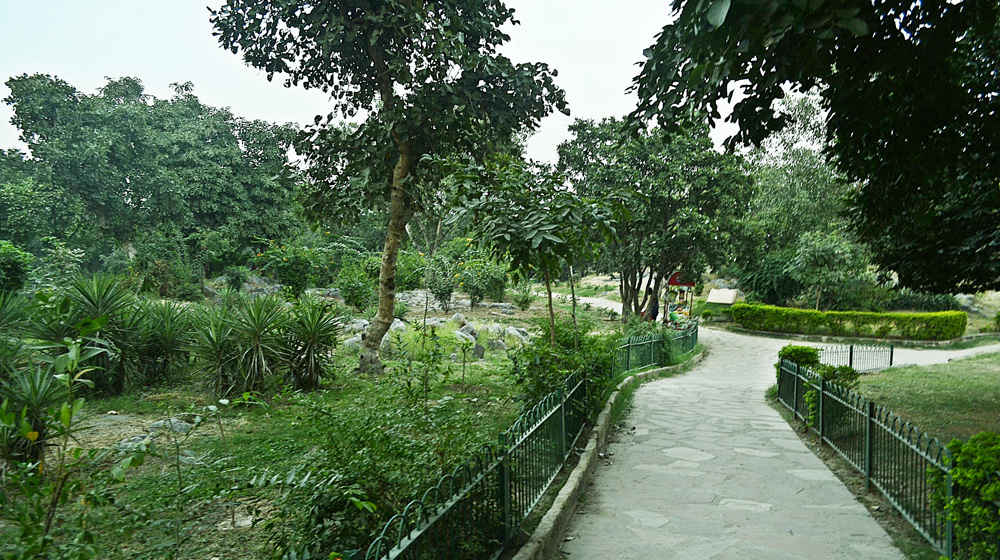 Get inside the jungle on the other side of Chanakyapuri, walk around and try to locate the Dargah of Moinuddin Chisti and the allegedly-haunted Malcha Mahal for some divine pics. You will also get opportunities to shoot monkeys, but be careful or they'll snatch your camera away!
10. Chirag Delhi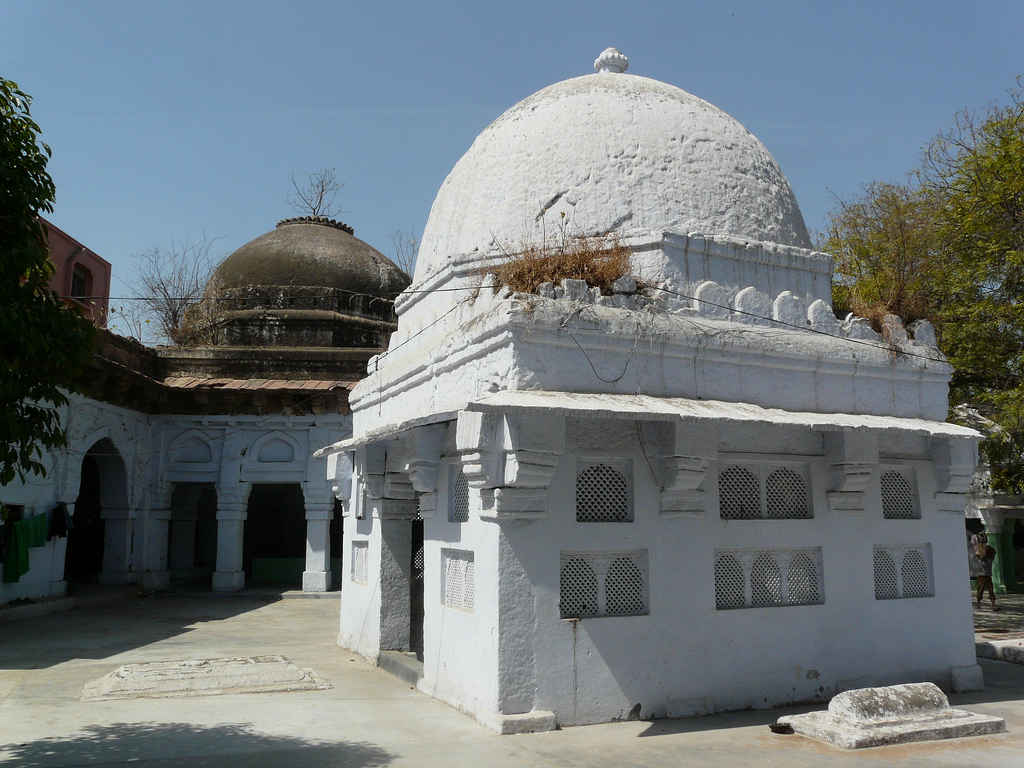 Chirag Delhi is the area that grew around the dargah with the same name. It's another good option to explore Sufism in its element. Legend has it that a saint once used water to light a lamp, thus lending his name to this place. The entire area has that magical and lost old-world charm worthy of your frames.
11. Lodhi Art District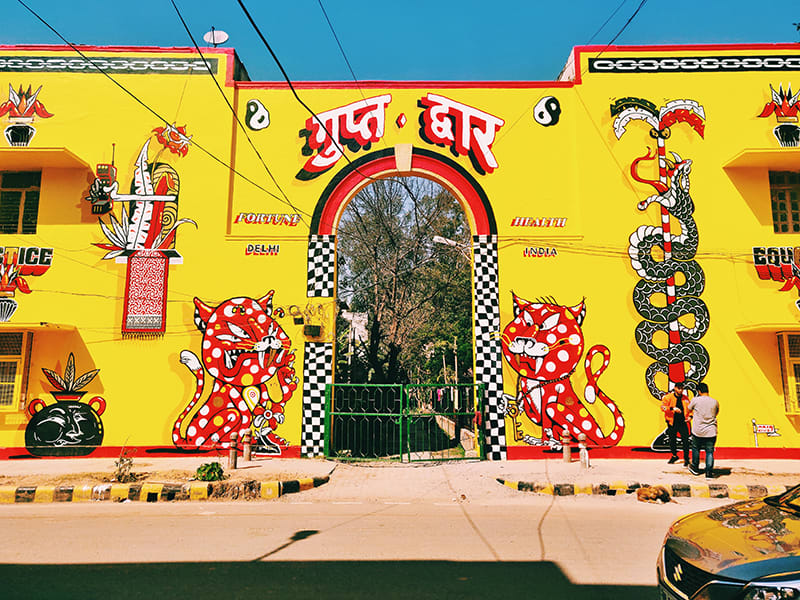 Lodhi Art District is no less than a Wonderland for the art lovers of the city. With beautiful, funky and thought-provoking murals adorning the seemingly humble buildings of the quiet South Delhi locality, every work of art will make you wanna whip your camera out and capture everything there is to flaunt on your Insta feeds. Don't believe us? Hop over and see for yourself what we're talking about!
So what are you waiting for, head out with your camera and let the world be your oyster!