OMG! Did You Hear? Mumbai's Hip Shopping, Food & Music Fest Called *The Lil Flea* Is Coming To Delhi!
If there's one experience that Delhi hadn't had a taste of YET, unlike their Mumbai counterparts, it is this! Known and loved by most Mumbaikars for being the most chic and hip flea market/fest in town, Delhi is all set to welcome The Lil Flea to town with arms wide open and we've got all the glorious deets!
In case you were unaware, The Lil Flea was started in 2014 by Alankar Jain and Priyanka Punjabi to provide a platform for creative expression of any and every kind. It's a space for creative individuals, the coolest chefs, designers and artists to interact and showcase their talents and creations with thousands of people!
What's In It For You? | They bring together the best of budding food and clothing brands and upcoming artists from around town, so people can discover and celebrate creativity. From stationery to apparel and home decor to local cafes and entertaining live acts by artists, they'll host all of it under the same roof, with dreamy vibes and crazy decorations!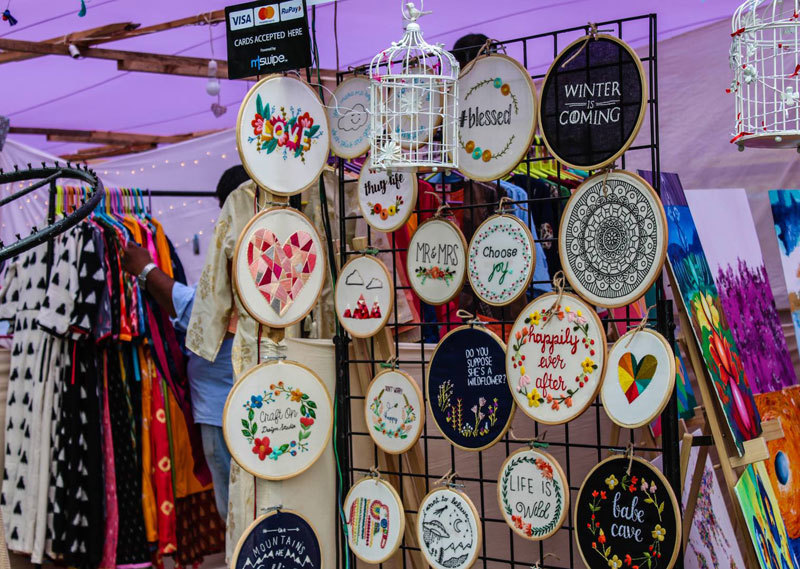 Why They're Special | Don't make the mistake of thinking they're like any other pop-up flea market Delhi has ever witnessed. What makes them special is their community initiatives like The Lil Book Exchange, distributing free seed packets to all visitors, the Art for a Cause section where various artists perform live to donate part proceedings to social causes! All these things make all the difference. 
Aren't you excited to be there already? We know we are! Don't miss it for anything in the world.
When | Fri-Sun, 22nd-24th September 2017
Where | Jawaharlal Nehru Stadium
Here's Their FB Page | https://www.facebook.com/thelilflea/
Book Your Stall Here | www.thelilflea.in/bookings
Call 'Em On | +91 22 6066 0211, +91 9930 029 128
Browse Through More Rad Pics Here (Cuz We Just Can't Get Enough!)