The Old School Brewhouse Launch | The Old School Brewhouse Invites Y'All This Sun With Crazy Deals!
New kid on the block, The Old School Brewhouse has recently opened up in your favourite hotspot in Gurgaon (yeah, we mean Sector 29) and is organizing a stellar launch party hand-in-hand with So Delhi this Sunday - just for you!
Why 'Old School'? Because, well, the gorgeous interiors and ambience of the place are sure to take you down memory lane. From the 60s to 90s, their decor reflects different eras and reminds one of the *good old school days*! The terrace here can easily be acclaimed as the highest one of Sector 29, giving a beautiful and clear view of the city. 
The place has one of the longest bars and one can witness live cooking with the Italian wood fired pizza oven right out front *nice*, along with live charcoal grills and live seafood to make your tummy happy! Not to forget, the haunt also has the biggest screen available on their terrace for live screenings of sports events *we're loving it!*.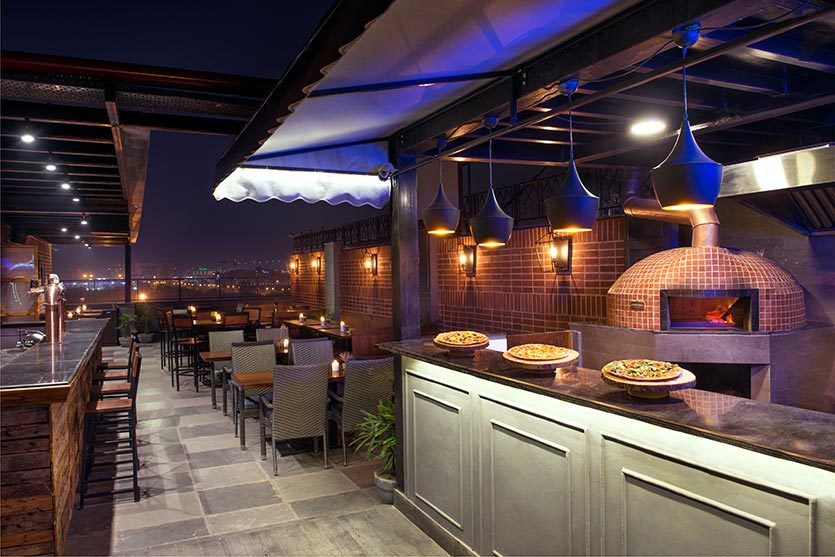 Offering freshly brewed beer with continental and Indian fusion delights, the newbie is hellbent on winning all your hearts with the crazy deals they'll be offering. Here we go!
Dishing The Deets | Get your hands on some amazing *freshly brewed* beer and snacks at the event! When there, a combo of their delicious pizza and beer would cost you Rs 99 (just!) and so will the combo of a beer and a plate of nachos! You can also get your table filled with one appetizer (veg or non veg), one dish from the main course (veg or non veg), one bread basket, one beer pitcher (1.6 litres!) just for Rs 699. So are we seeing you at The Old School Launch Beer Festival starting Sunday or what?!
With the season changing, our love for beer shall be seen skyrocketing! Come attend this rad launch party and start the coming week with full swag *and loads of beer*! See you there? 
GPS This | SCO 56, 4th Floor, Sector 29, Gurgaon
Set Your Alarm Clock Right | 6 PM Onwards
Offer Valid Till | 26th February - 5th March
Mark The Date | Sunday, 26th February
Check Out Their FB Page | https://www.facebook.com/TheOldSchoolBrewhouse/