Oh Sweet Lord! Here's A Guide To Delhi's Most Delicious & Decadent Desserts
Be it the garma garam crowd pleaser jalebis or the bewildering daulat ki chaat, desserts never fail to get the better of us! Besides the traditional sorts, we're home to everything from pastries to pies and mousses and even though our choices of flavour and forms may vary, what is an implicit commonality amongst all of us is the love for everything 'sweet and mellow'. 
And so check out these wonderful places where you should be heading to right about now if you're just as much in love with desserts as we are!
OLD DELHI
Most of the time, it's the tiny, hole-in-the-wall places that churn out Delhi's best desserts. The crowded lanes of Old Delhi hide lots of gems and here are some of them: 
Old and Famous Jalebiwala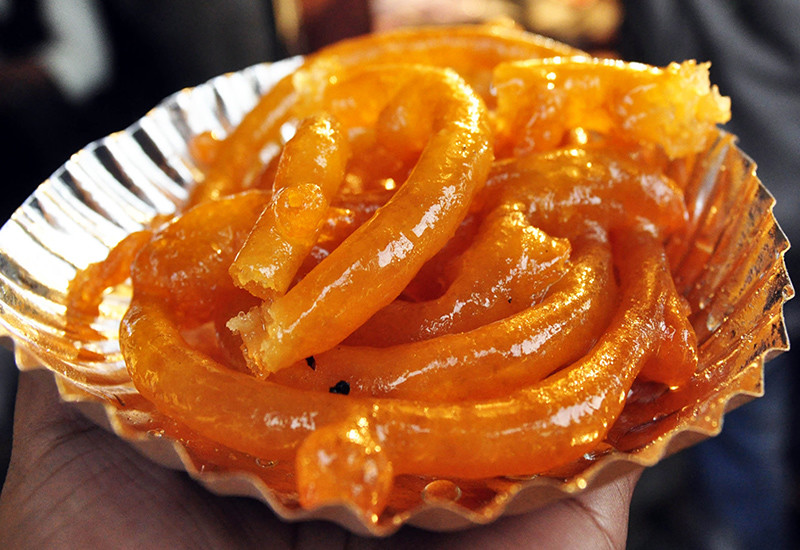 Old and Famous Jalebiwala's tiny shop stands at the entrance of Dariba Kalan. The joint is extremely popular amongst Delhiites for its piping-hot Jalebis & other snacks like Pakoras & Samosas. They even boast of having served celebrities like Late Raj Kapoor & Indira Gandhi so what's stopping you!
Location | Shop No. 1795, Dariba Corner, Chandni Chowk
Kuremal Ki Kulfi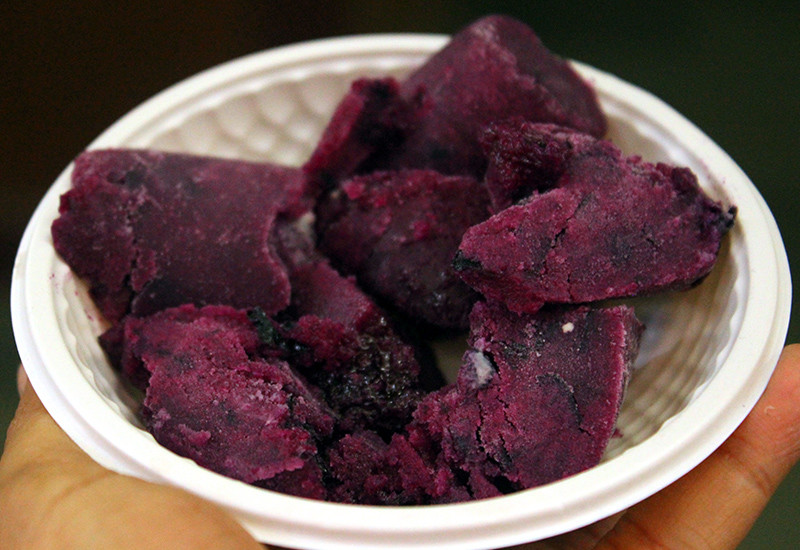 Kuremal Kulfi is known for its decadent kulfis (of course!). They're known to serve some amazing seasonal flavours such as Mango, Anaar, Rose and Saffron however they're most famous for their Jamun kulfi. Go try!
Location | Lal Kuan Bazaar Road, Chandni Chowk
Daulat Ki Chaat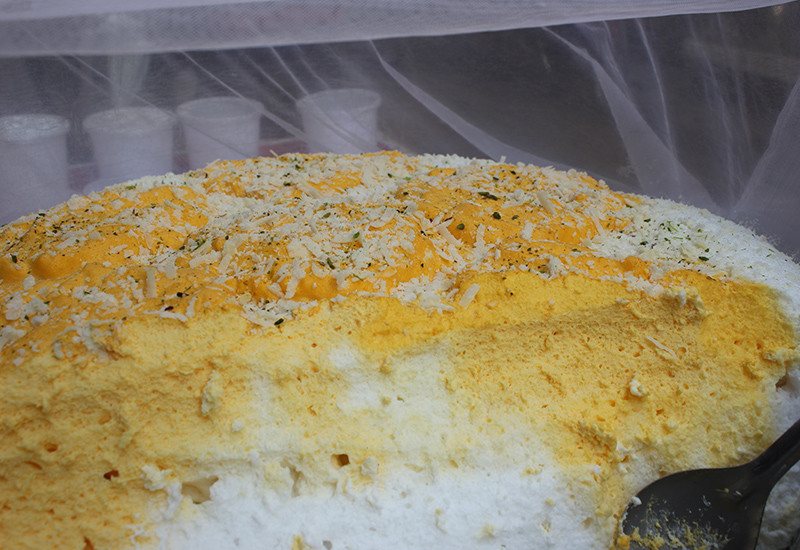 Every foodie bows down to this divine and unassuming dessert. The concoction of light & foamy cream and powdered jaggery melts right in your mouth. A vendor sits outside Chandni Chowk's metro station serving this rich and lip-smacking Daulat Ki Chaat without a shop or a signboard. You'll find lone sellers serving it on stands from Nai Sarak to Chawri Bazaar.
Giani di Hatti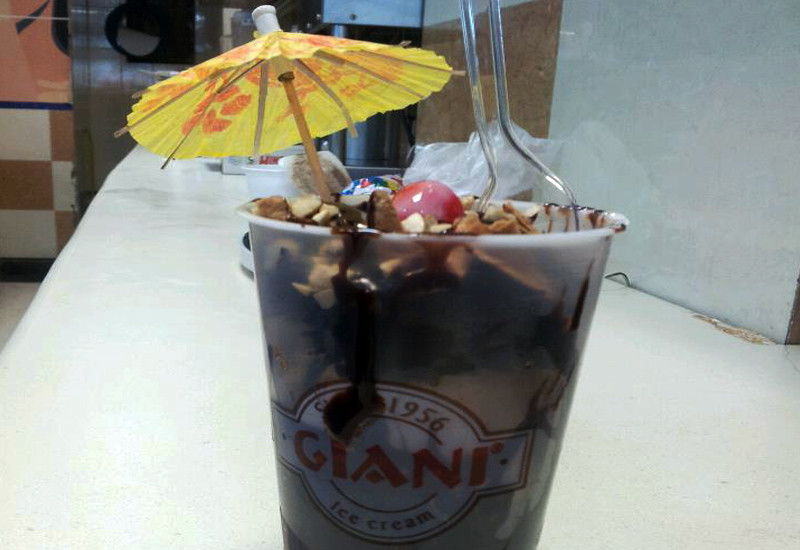 A landmark in old Delhi, this place has been serving Delhi's finest Rabri Faluda for generations now. They follow a simple policy - buy a token and redeem it for a big glass of creamy and rich Rabri Faluda and never make the mistake of asking them to customize your order! 
Location | 651/52, Church Mission Road, Fatehpuri, Chandni Chowk
Chaina Ram Sindhi Confectioners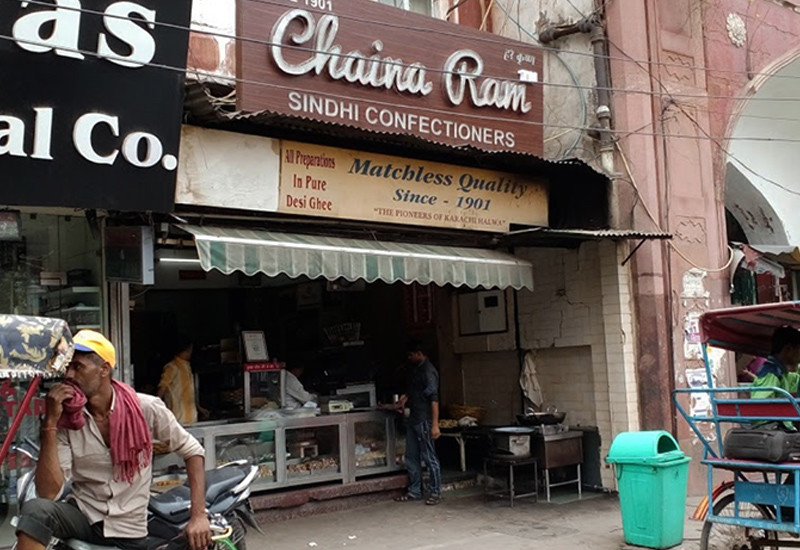 This modest Sindhi sweet shop has been around for centuries and is still very popular till date with crowds swarming in day and night. The quality of its sweets are unsurpassable and can't leave without trying their Karachi Halwa & Dhodha Barfi which melts right away in your mouth.
Location | Katra Bariyan, Chandni Chowk
Shiv Mishthan Bhandar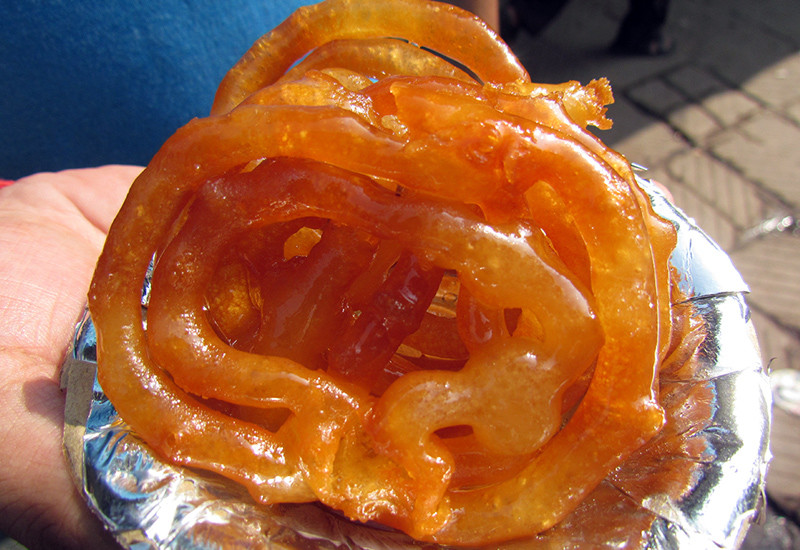 Picture Credits: Yummraj.com
Since 1910, Shiv Mishthan Bhandar started by Shri Mohar Singh Yadav has been a trusted name where sweet treats are concerned. This place offers pure Desi Ghee  Indian sweets that melt in your mouth & varied snacks besides breakfast & lunch items. Do try their Imartis & Bedmi Aloo and Nagori Halwa!
Location | 375, Kucha Ghasi Ram, Chandni Chowk
Bade Miyan Ki Kheer
Touted as the best kheer in town, this shop has been around for years and is known for making this dessert which is so good and yet so simple. It's rich, creamy, absolutely fudgy and definitely worth trekking down to!
Location | Lal Kuan Bazaar, Chandni Chowk
NEW DELHI
Coming to other parts of Delhi, you can find many popular dessert haunts that pride themselves over their sweet offerings. Here are our favs:
The Big Chill Cakery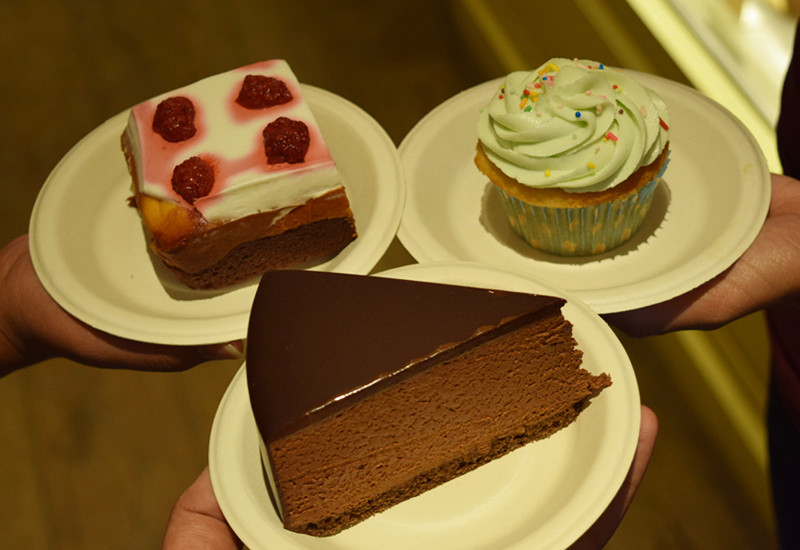 A chirpy little and bright bakery filled with tons of warmth, The Big Chill Cakery is all Delhiites go-to place when they think of desserts. Their Banoffee Pie, Red Velvet Cake, Chocolate Mousse Cake are definite must-haves once here!
Location | Khan Market and DLF Mall of India, Noida
Elma's Bakery, Cakes & Tea Room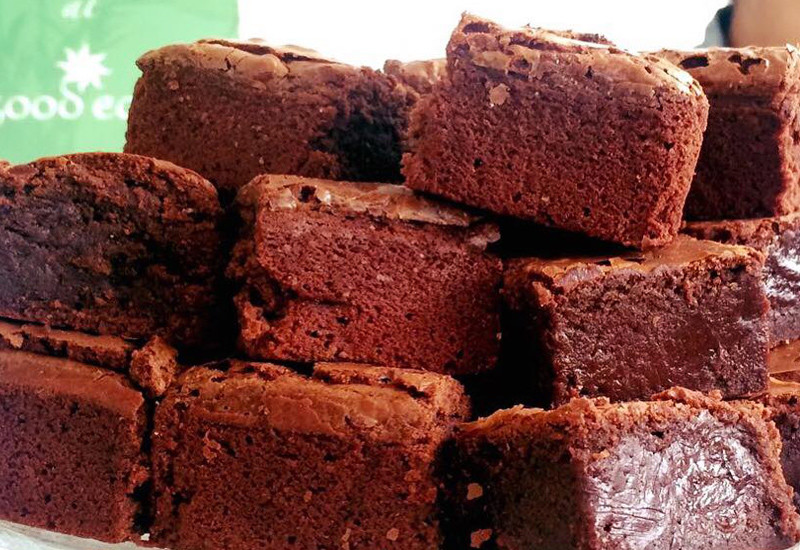 Elma's Bakery, Cakes and Tea Room has been getting rave reviews ever since it opened some time back and they deserve it all. We absolutely love them for their Red Velvet Cake, Berry Fudge Cheesecake, Rainbow Cake & Salted Caramel Chocolate Cake to name a few. 
Location | 31, 2nd Floor, Hauz Khas Village
L'Opera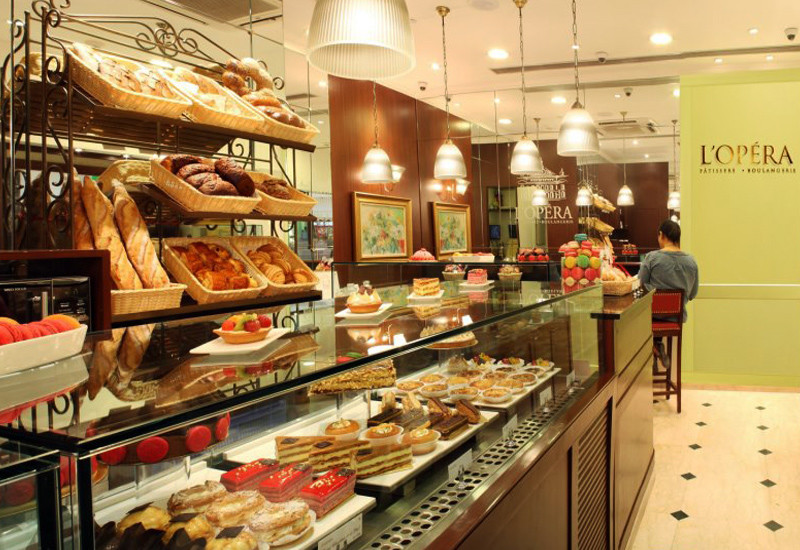 L'Opéra brings authentic and high-end French delicacies to the capital city. You can experience exquisite French pastries, macarons, baguettes and many other legendary bakery and pastry products; just like in the most renowned Parisian cafés. Their highly recommended pastries are the Mille Feuille, Opéra, Royal Chocolate and Lemon Meringue Tart.
Location | Khan Market, Hauz Khas Village, Select Citywalk in Saket and Other Outlets
Wenger's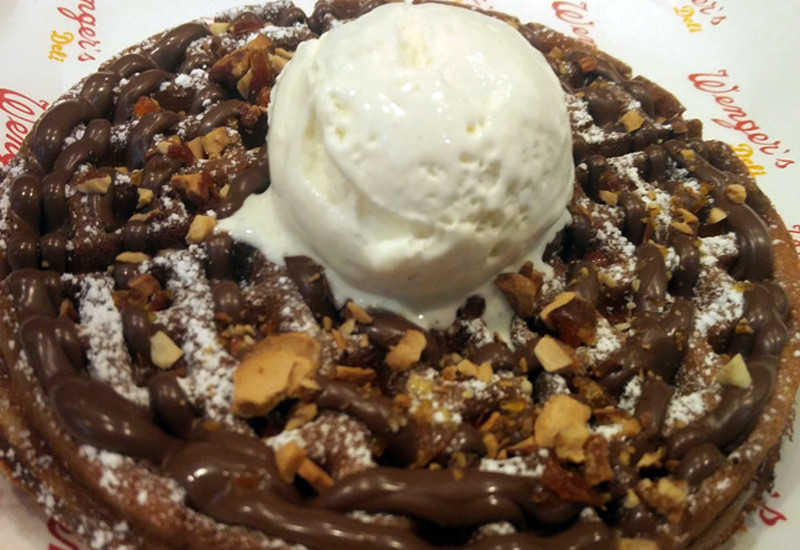 Wenger's in CP - one of the city's oldest bakeries scoops up the best bakery award almost every year. They have a huge fan following for their desserts, from mousses to puddings to panacottas to pastries and tarts but our favourite is their melt-in-your-mouth Cream Buns.
Location | A16, Connaught Place
Theo's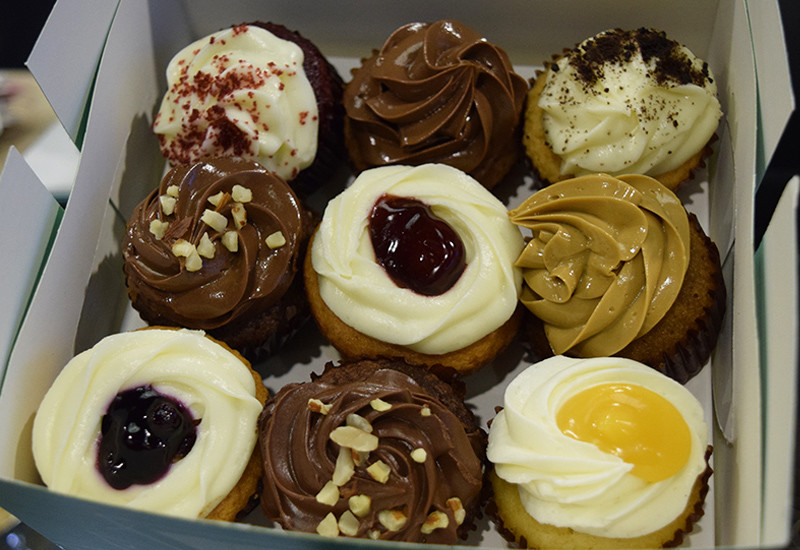 Theo's is quite legendary when it comes to its desserts. From its thick sinful shakes to its yummy breads, from its delightful cheesecakes to tea cakes, Theo's is always one step ahead to deliver that quality you expect. When here do try their Strawberry Baked Cheesecake & Chocolate Tiramisu.
Location | Sector 41 & 50, Noida
The Oberoi Patisserie and Delicatessen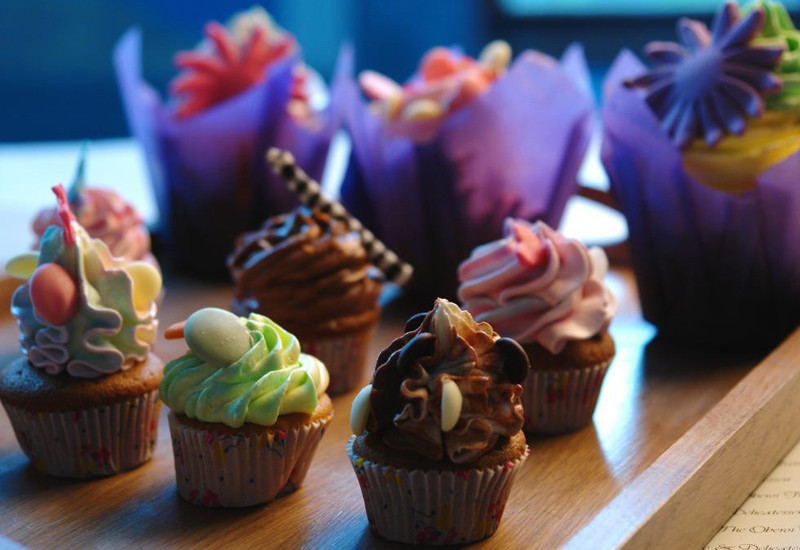 A state-of-the-art gourmet store which offers a wide range of high quality products varying from homemade pastas, freshly baked breads, homemade single origin chocolates, imported meats, cheeses & condiments. Savour their signature Raspberry Feuilletine Cake, Blueberry and Mascarpone Cheesecake, Wild Blackberry and Lemon Curd Tart and several other treats.
Location | The Oberoi, Dr. Zakir Hussain Marg
Maison Des Desserts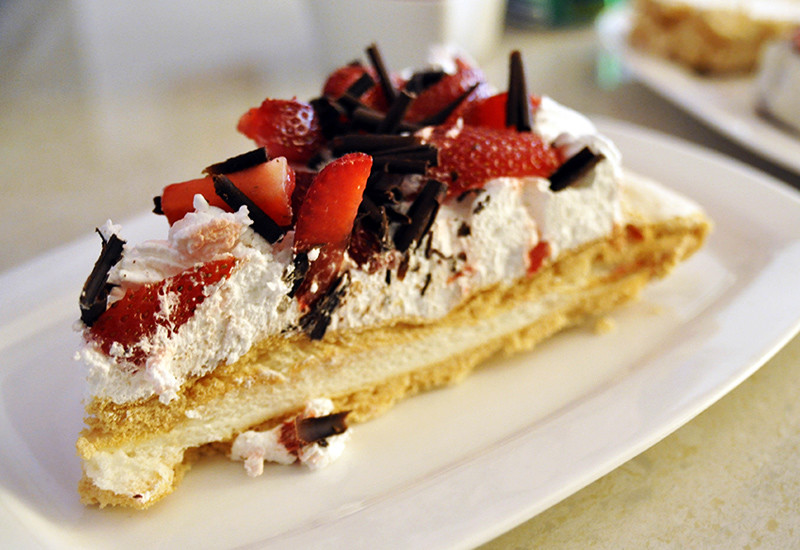 Maison Des Desserts is a home style patisserie offering freshly prepared gourmet desserts and tea-time petit fours using only the finest international ingredients to reproduce authentic desserts. You must try their Citron Roulade and Red Velvet Cake.
Location | T-49, Hauz Khas Village
Whipped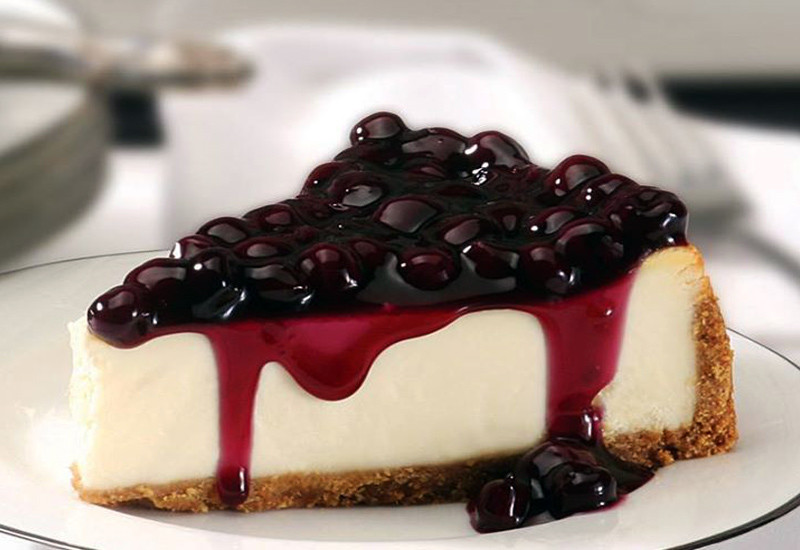 Whipped is a dessert boutique, a small colourful café with limited space serving fast food, Italian, bakery goods, traditional desserts and ice-creams with a twist. Their Cheesecakes rank high on popularity!
Location | E-556, Greater Kailash II
The best part of a meal, heck, skip dinner and go straight for dessert - you know you want to!