We keep on highlighting different places of interest in the capital and make people aware of hundreds of specialities out there. Sometimes, it's the mouth-watering food and at times the shopping hubs. But this time we decided to tread an odd track! We followed all those trails which lead to some of the most crazy places in the city and here's what we came up with!
1. Britannia Factory Tour
Take a break from the crowded Saket & HKV lanes, and take a stroll to where you were a decade ago - Britannia Factory used to be one of the best school-picnic destinations in the city! Seeing all your favourite biscuits getting prepared and inhaling that mouthwatering aroma in the factory premises will give you a happy high! Make sure you go with a large group and take the necessary permissions before-hand. Happy nostalgic tripping!
Where | Britannia Factory - 33, Lawrence Road, Britannia Chowk
Call Them | +91 11 3068 8000
Browse Through Their Website | http://britannia.co.in/
Check Out Their FB Page | https://www.facebook.com/BritanniaIndustriesLimited
2. Traffic Training Park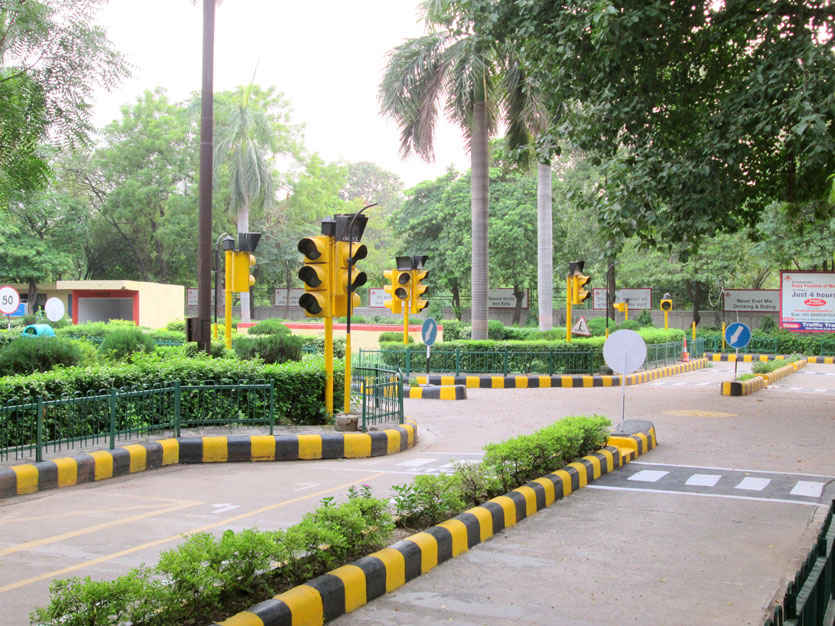 This totally looks like a crazy gaming world with small-sized traffic light pedestals and narrow roads carved within a park. An effort by the government, the impetus behind starting these Traffic Training Parks is to help people learn basic traffic rules and driving techniques. It's actually a little bizarre to see the challan-gurus giving lectures on traffic regulations and penalties. Even the defaulters held for overspeeding are sent here for counselling and a crash course on 'Road Safety Rules' and practical tests. So cool!
Where | Traffic Training Park - Punjabi Bagh, Pragati Maidan, Roshanara Bagh & Other Outlets
Browse Through Their Website | https://delhitrafficpolice.nic.in/road-safety-education/tt-park/
3. The Visa Hanuman Temple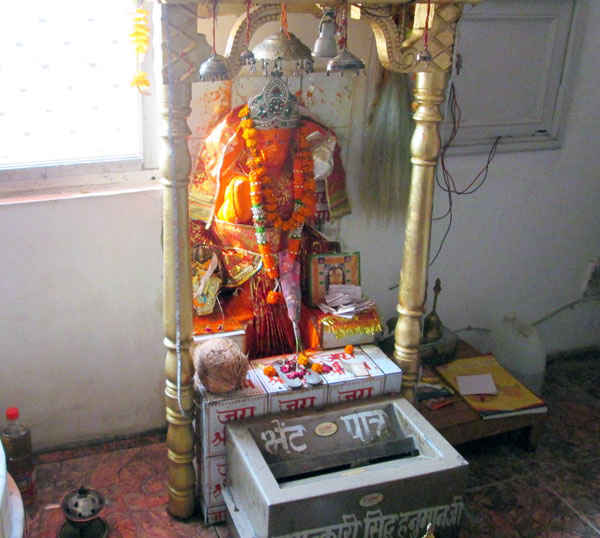 We revere Lord Hanuman for his heroic role in the Ramayana. But people in this part of the city please the 'Monkey God' to get their visa approved! Known as Chamatkari Hanuman Mandir, this compact temple is nestled in Sainik Farm. It's believed that if you get the xerox of your passport blessed here in the temple, you'll surely get it stamped. Though we respect all beliefs, scientifically we're still in the dilemma about the connection between God and visa applications, tbh!
Where | The Visa Hanuman Temple - A-14F, Freedom Fighter Colony, Paryavaran Complex, Sainik Farm
Call Them | +91 11 4101 5624
4. Sulabh International Museum Of Toilets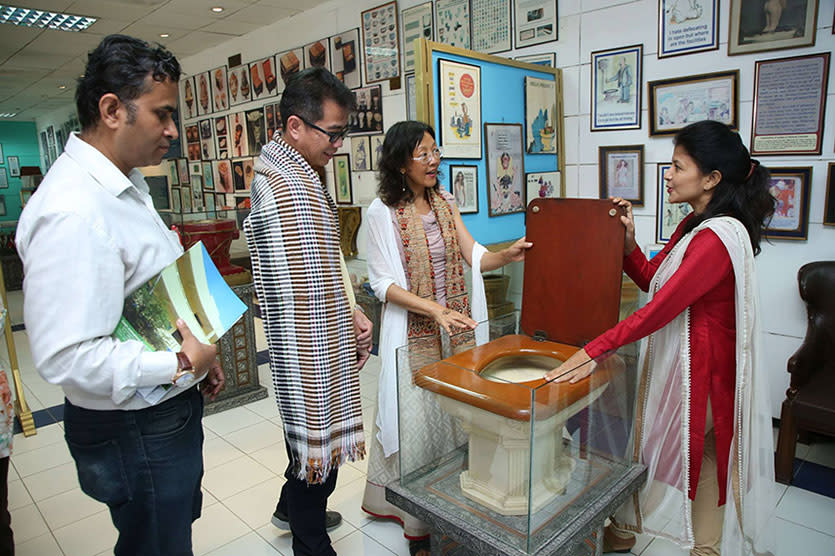 Yes, you read that right! The museum is still a mystery for people searching for the logic behind it. It's actually weird to exhibit sanitation artefacts ranging back from 3,000 BC attached to display boards jotted with poetry related to the toilet and its use through the ages. The museum showcases 'Ancient', 'Medieval' and 'Modern' sections which holds ancient treasures like chamber pots, decorated Victorian toilet seats, toilet furniture, bidets and water closets. But, hey, it's something you still have to check out while you're in the city - don't forget to take lots of pictures!
Where | Sulabh International Museum Of Toilets - RZ-83, Sulabh Bhawan, Palam Dabri Road, Mahavir Enclave
Entry | Free
Timings | 8 AM - 8 PM
Call Them | +91 11 2505 3646
Browse Through Their Website | http://www.sulabhtoiletmuseum.org/
Check Out Their FB Page | https://www.facebook.com/SulabhInternational/photos/
5. Click Art Museum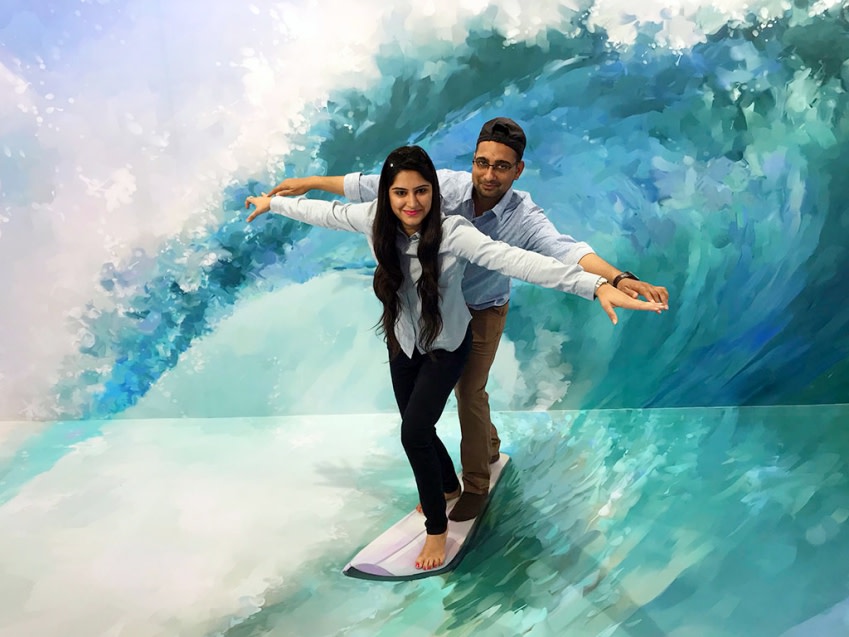 Touted to be India's first 3D art museum, Click Art Museum is something no art lover can miss out on! You can find actual interactive paintings here that are created using sensory illusion techniques and frankly, they're pretty awesome! They also give you a tour on exactly how to make the artifacts interactive, so go there today and have loads of fun posing for funky Insta pictures!
Where | Click Art Museum - Block 'C' Adventure Island Limited-Metro Walk, Sector 10, Rohini
Entry | Rs 200 (Adults) & Rs 150 (Kids)
Timings | 11 AM - 8 PM
Browse Through Their FB Page | https://www.facebook.com/Trick.art.museum.metrowalk.Delhi/
Check Out Their Website | http://www.clickartmuseum.com
So make your Dilli ka darshan a little hatke and check out all these places!