Of Brewing Fresh Cups & a Rich Aroma - We Indulged in the Newly Launched Monsoon Menu & High Tea Session at Hinglish
A typical high tea experience is what makes a lot of people's day; well, if we are being completely honest, we do not think that a lot of us could deny the fact that we have had our fair share of a truly palatable high tea experience. Born Of a Million Thoughts (BOMT) recently organised a "High Tea Session" at Hinglish in Pacific Mall, Subhash Nagar and we loved it!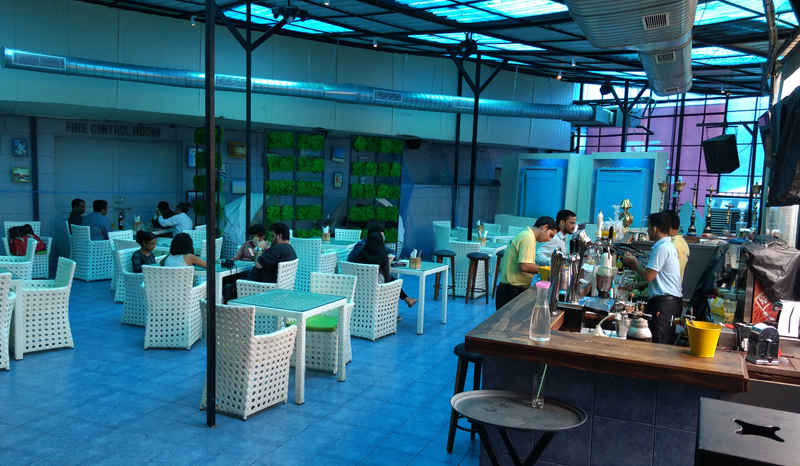 For the uninitiated, Hinglish is an uber-stylised place, that earlier had a colonial theme and has been a popular choice for  a meal for a multitude of people. However recently Hinglish launched its new theme of being a cafe and beach restaurant, and the new interiors are concurrently refreshing and quirky. They offer a pleasant ambiance, ample seating with the provision of outdoor seating; and their menu boasts of a plethora of items that are exemplary of what a great fusion "Indian meets Western" is. 
The High Tea Session was appropriately convened by F&B trainer, Akashdeep Singh Dhiman, whose profound knowledge about tea left us wondering in awe and made the entire experience an absolute delight. Here's all about it.
Apple Cinnamon Tea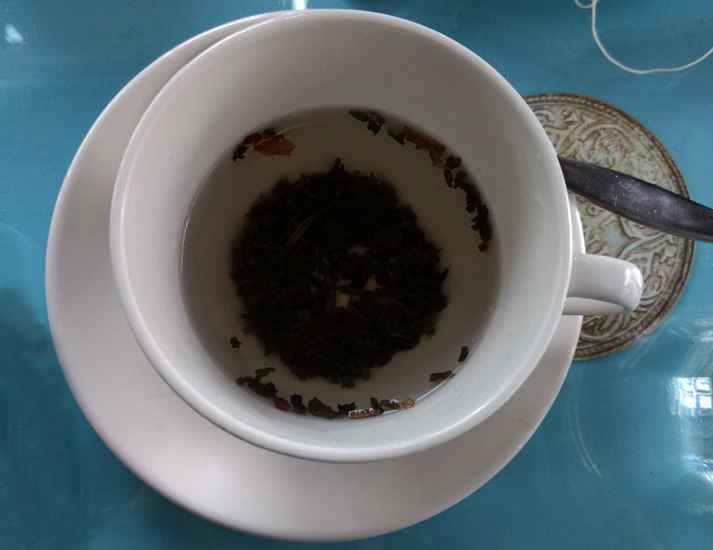 This item is basically black tea with the infused flavours of apple and cinnamon. The taste of the tea (after having waited for only three minutes this time) was strong, bitter, a bit jaw clenching, and a serviceable way of warding off those darned mid-day blues.
Lavender Tea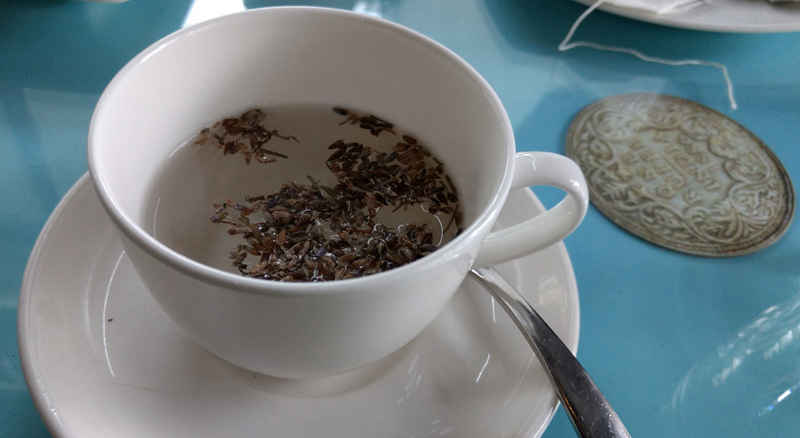 As our host told us, it's always good to move from lighter items to the heavier. And so we took off the caffeinated runway with a light variant of tea, Lavender. Needless to say, the taste was impeccable. Akashdeep adeptly introduced the tea to us, talked about the correct way to enjoy it (don't add milk, people; just add some honey or lemon, for a citric taste); and about the perfect companion it could have, i.e., a light dessert. The tea itself had a floral taste; it was light, aromatic and not at all jaw clenching, like an ideal non-caffeinated tea. And though we had to wait for seven minutes for it to be brewed to perfection, it was all worth it.
Green Tea
Rich, simple, devoid of any induced flavour; the green tea was one of the highlights for us. The tea was allowed to brew for a few minutes, and we had a tasting session after every few second, and in every case, the taste grew bitter, richer and more aromatic. It was in a way, akin to being on a quest to find the perfect taste for your taste buds; and with the addition of lemon, the adventure just became better with every sip.
Ice Tea (Smoked)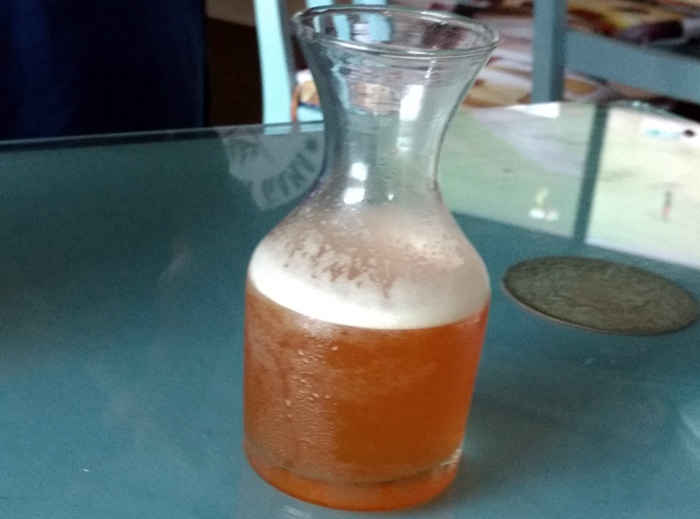 We ended the caffeinated sojourn with a sip of the orange based ice tea. But wait, did we say sip? We meant a smoke of it. That is to say, while we did get to sip at its citric and acidic flavour, the highlight was the smokiness of the ice tea. Moving with the trend, Akashdeep gave us a different experience by showcasing how ice tea could be smoked, and it was one of the best ways ever to enjoy ice tea. The richness of the flavour and the puffs of refreshment filled us with merriment, which is the true charm of tea.
Methi Theplas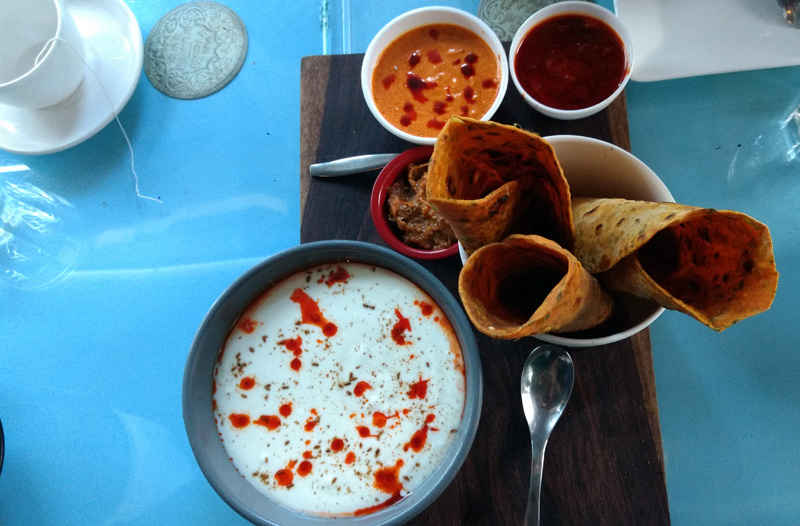 Moving on to the food items, we shall begin with our absolute favourite, and also the best-seller of the place: methi theplas, with lehsun ki chutney, curd and pickle. They were unblemished. The theplas were crisp, hot, rich in flavour of methi and were complemented well by garlic chutney, and other dips (for the lack of a better word). It's no wonder why they are a rage at Hinglish; a must have for everyone out there.
Mango Chutney Filled Croquettes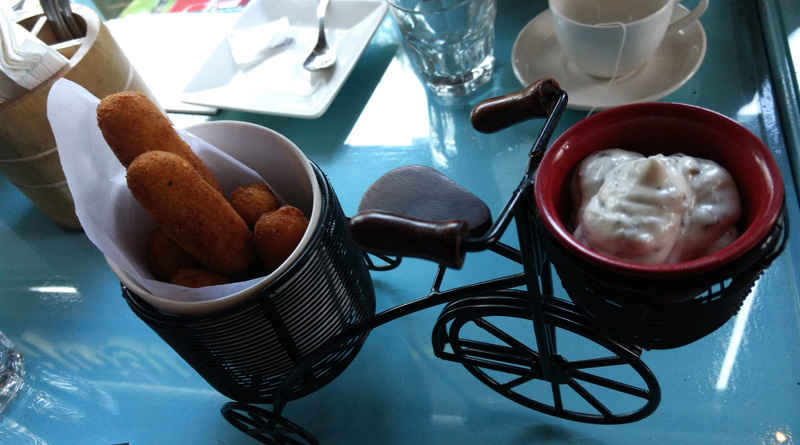 A yet another appetising delight, the croquettes were hot, crisp, cooked to perfection; and the fusion of the mango chutney had just the perfect balance of sweetness and sourness. Presented in an eccentric manner, we loved the flavour of the dish and it is something you need to try to realise its brilliance.
London Bridge Burger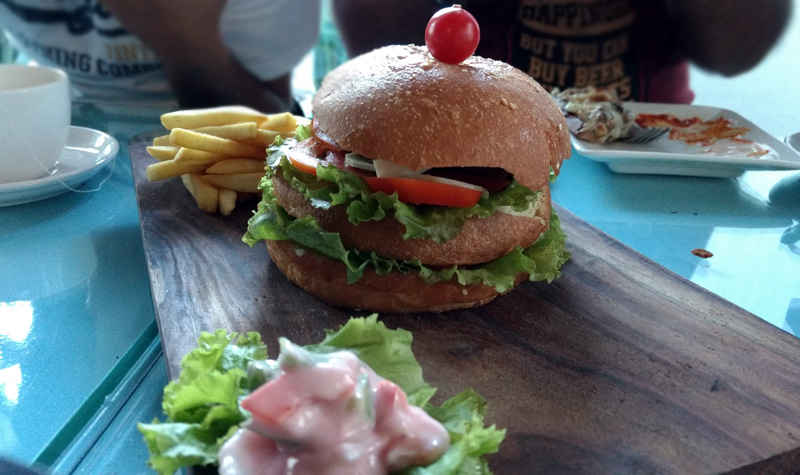 We'll be honest with you, people; after already having so much, we were a tad bit intimidated by the size of the burger but once you get a bite of it, you will not be able to put it down. The enormous size of the burger is in accordance with the massiveness of its flavours. The tikki was well cooked, the vegetables complemented the vegetarian tikki well, it was a bit dry in the middle but the juiciness of tomatoes and sauces kept the dish quite afloat. Do dare to try this dish, people.
Nachos and Dips as Dessert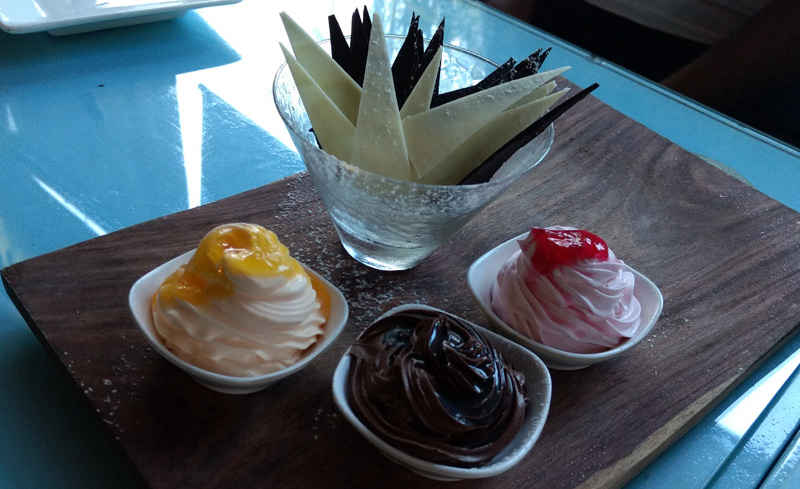 Did that sound odd? It had to us as well but when the plate arrived, we realised it was another epitome of the kind of fusion Hinglish is so adept at. The dish was basically nachos of chips of chocolate (milk and white), complemented with "dips" of strawberry, mango and chocolate. And it was as delicious as it sounds. All in all, the dessert was the perfect ending to our feast, and one that could hardly be forgotten.
And there you go, people. The actual gravitas of the event lay in its edifying aspect, id est, the celebration of tea and the methods of brewing varied kinds of tea; along with an a la carte menu. People, this event was a true delight!
Address | Ground Floor, Pacific Mall, Subhash Nagar
Meal for 2 |  Rs. 2000-2500