Nutella Shake, Anda Pav & More: 4 Things To Try Besides BANANA @ Minnion's Cafe
This awesome newly opened Minnion's cafe in Laxmi Nagar has the cutest and colourful ambiences of all. Blue and yellow are the main colour themes, obviously, and the decor is super artsy. The walls have been hand painted by artists showing different and cute versions of Minions as Marvel's superheroes and also as cooks whipping up dishes in the kitchen. A whole lot of thought has been put in making this place look super super cute and it really shows too. As soon as you enter this place, you get a Miniony vibe and we felt like we were stepping into Minion land!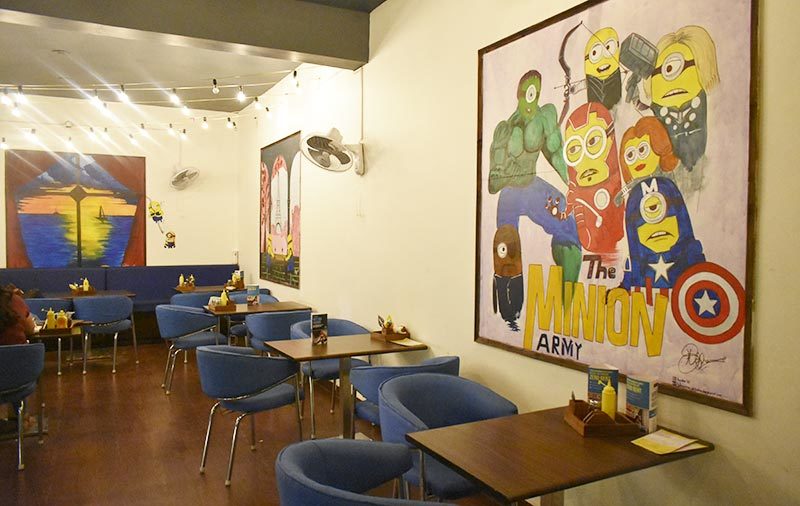 The staff over here is courteous and helpful and have big smiles on their faces! Their menu boasts of a variety of pizzas, shakes, pastas, sandwiches, burgers and coolers. If you're in the mood to take pretty pretty pictures and yummm food, you should definitely try this place out. Here's everything we dug into here!
1. Nutella Shake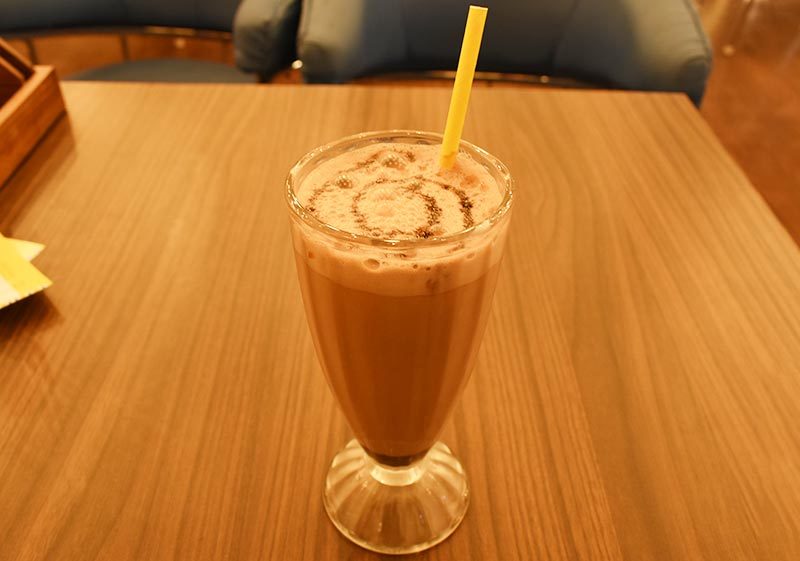 Yassss, we could not ignore this chocolaty, filling drink on the menu. A tall glass filled with Nutella yumminess brimming till the top was absolutely lip smacking. We all love everything chocolate and their Nutella Shake is LOVE. Also, at the bottom of the glass there's a thick layer of rich chocolate which just fills you with deliciousness. The quantity is perfect for their price and is a must try for all shake lovers!
Price | Rs 130
2. Chilli Chicken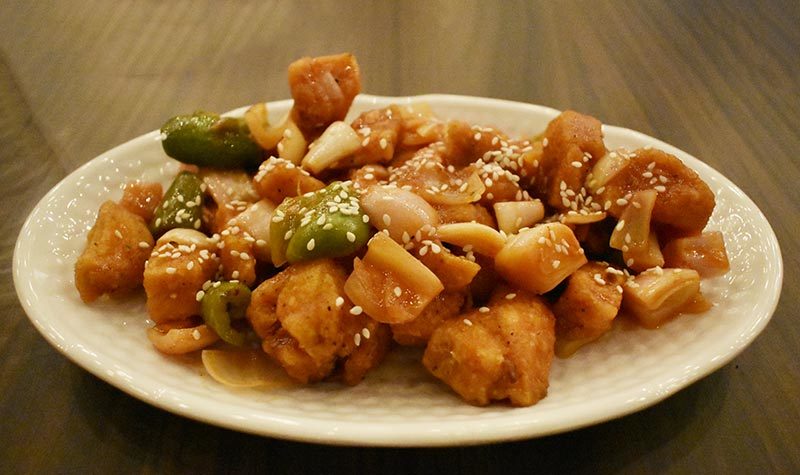 Wherever we go, chicken dishes are a must try and so we had to try their Chilli Chicken as well. A good big plate with a lot of chicken pieces is the main reason we tried this dish out. Filled with veggies like onions, capsicums and chicken pieces deep fried with the tangy taste of honey, chilli and tomato sauce, this one is also worth trying for its quantity and taste. Defo try!
Price | Rs 150
3. Anda Pav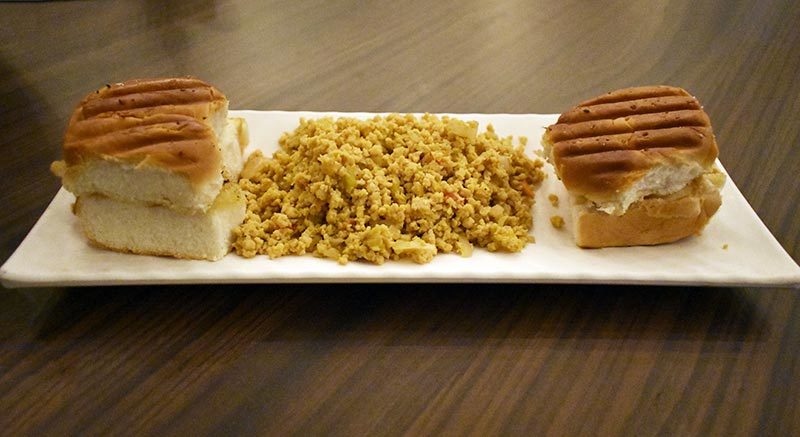 When we read it on the menu, we thought it would be juicy and dripping with egg and sauces, but it was pretty dry and lacked the flavour you find in good egg dishes. Nonetheless, we were served with what you can call scrambled eggs and two pieces of pav dripping with butter. The scrambled eggs lacked seasoning but were mixed with tomatoes and onions making it a lil more palatable. 
Price | Rs 90
4. Baked Chicken Tikka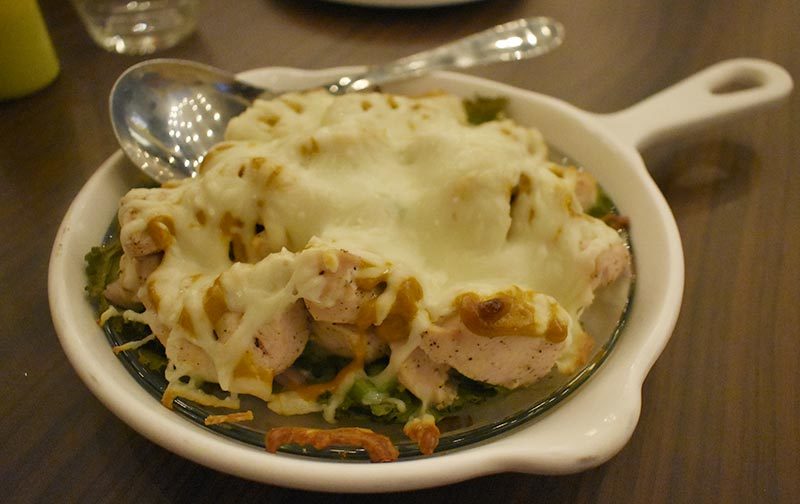 This one was our favorite and we're sure you guys will like it too! Chicken tikka + cheese + oven baked - what's NOT to like here! Oozing loadsa cheese and barbecue and ranch sauce, it was mouthwatering. The chicken was baked to perfection and a mouthful of cheesy chicken with sauces and lettuce at the bottom tasted just scrumptious! The quantity was absolutely perfect for the price. The presentation was also really good as it came straight from the oven in a pan to our table which added a very raw look to the whole dish!
Price | Rs 200
Apart from the food and the decor, these guys also have a Minion eye garage shutter type of wall in front of which you can click pictures with funky eyewear and minion hats and moustaches and so many more cute accessories! Also for lovers of motion sensor gaming, there's an in house Xbox console for all you guys to play with! On top of it all, they also provide co-working spaces for all the workaholics. 
POOPAYE (goodbye) and hope to seeya soon here!
Location | 712, West Guru Angad Nagar, Laxmi Nagar