Disclaimer: Bearing in mind the current health crisis befalling the city and the world at large, we're tweaking our content policy and recommendations. Stay positive, keep hygiene levels up and don't fall prey to panic and misinformation.
Be it breakfast, lunch, dinner or even evening snacks, waffles just fit right onto our table and recently, West Delhi turned into waffle land with tons of waffle joints popping up every now and then! One such joint is Waffle Chowk, coming all the way from Gurgaon and serves scrumptious waffles. With dozens of varieties to choose from, Waffle Chowk bakes lighter than air waffles and we're not kidding you guys! From seasonal fruits like mango, strawberry to everyone's beloved Nutella, banana and toffee as toppings AND and waffle sandwiches and sticks, they've got it all!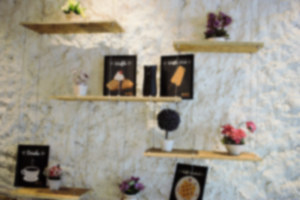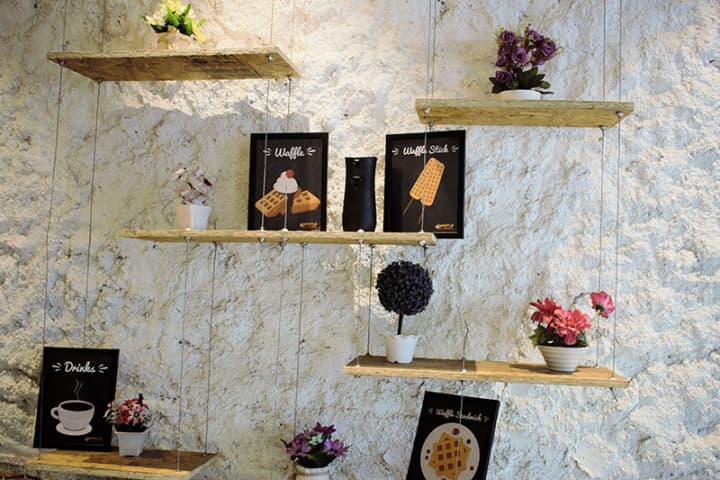 With tasteful interiors and cutesy hanged shelves with decorative planters, Waffle Chowk is a delight to the eyes too. Even though they have just a few tables and some standing tables outside, we don't care as long as we're served luscious waffles! Chop chop service, courteous staff and the aroma of freshly baked waffles is what you'll get here - and plenty of it. So here's what we relished at this waffle haven:
1. Nutella Banana Waffle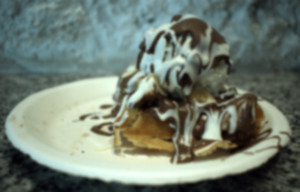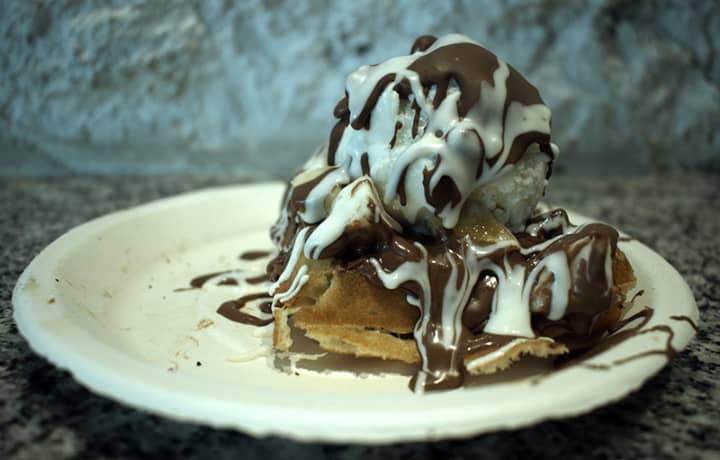 Our eyes popped wide open when we saw such great Nutella waffle options on their menu and ended up ordering the Nutella Banana Waffle. A fresh and fluffy waffle topped with diced bananas, truck loads of Nutella *happy grins*, a scoop of vanilla ice cream with drizzles of white chocolate sauce. Need we say more?! We guzzled it up like no one's business! 
Price | Rs 200
2. White Chocolate Chip Waffle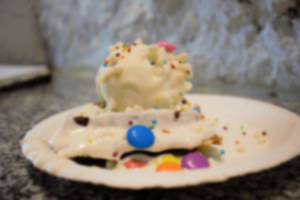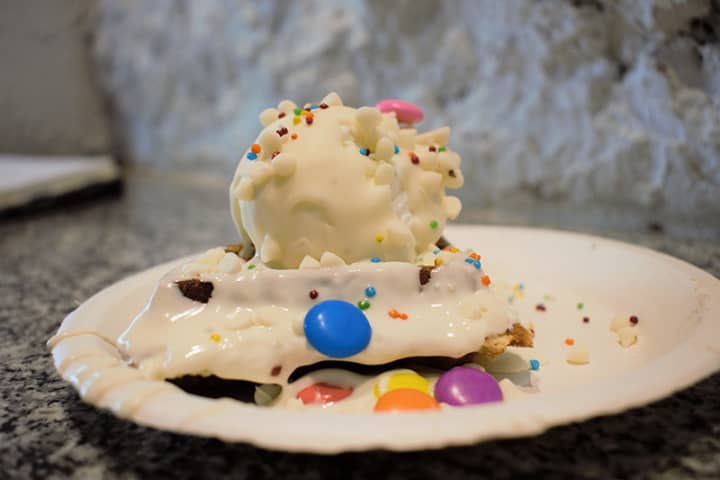 While Nutella has a special place in our hearts, creamy and oh-so-yummy white chocolate pleases us on a whole other level! White chocolate sauce *starry eyed*, white chocolate chips and vanilla ice cream with Gems and sprinkles spread sumptuously over the lighter than air waffle is a godsend for all white chocolate lovers out there. For the love of sprinkles, you've GOTTA try this one out!
Price | Rs 180
3. Nutella Brownie Waffle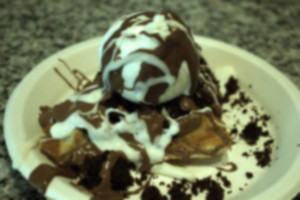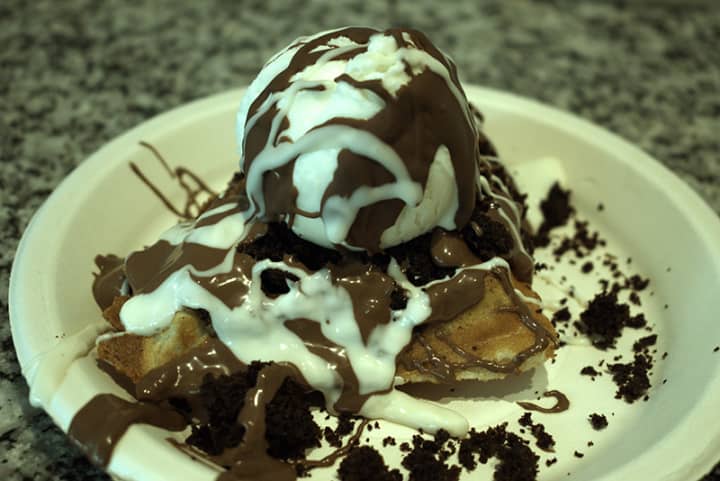 We've all dreamed of the ensemble of our dearest Nutella and brownies but didn't really get a chance to devour it IRL. But Waffle Chowk has brought our sinful dreams from pillow to platter with their Nutella Brownie Waffle! A crushed gooey brownie on top of a freshly baked waffle with a scoop of ice cream and Nutella drizzled on top, we were surely in seventh heaven after just a mouthful of this waffle!
Price | Rs 200
4. Nutella Peanut Butter Waffle Sandwich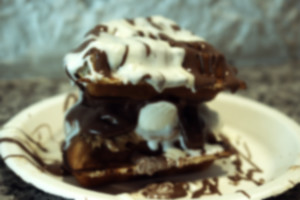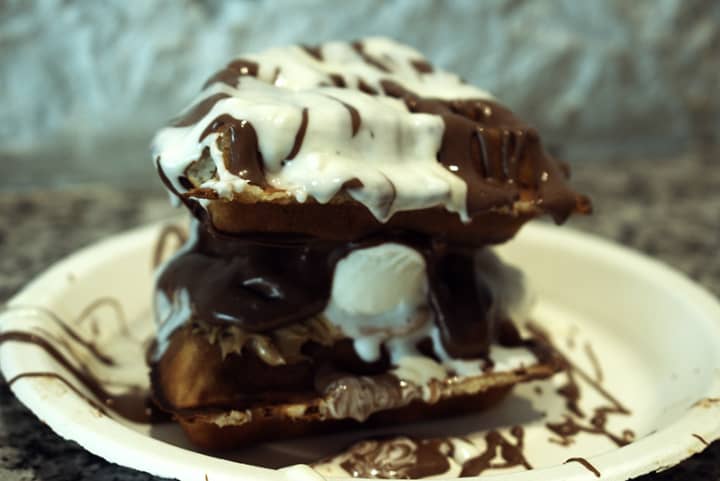 It's time to admit that peanut butter and Nutella is the deadliest combo and now that Waffle Chowk is here to transform it into a waffle sandwich, what a time to be alive! Oodles of peanut butter and Nutella slathered on a waffle and vanilla ice cream sandwiched in between PLUS more Nutella and white chocolate drizzled on top! With this sandwich, all our waffle cravings were put to rest! It's a must try y'all!
Price | Rs 200
So what's the hold up guys? Gather your gang and drop by Waffle Chowk and relish scrumptious waffles with your favourite toppings!
Location | Punjabi Bagh Club Road, Punjabi Bagh
Check Out Their FB Page | https://www.facebook.com/wafflechowkpunjabibagh/