#NotASizeist: 6 Women Show Us How We Should Love The Skin (And Shape) We're In!
Mumbai based fashion designer Ritika Bharwani (www.ritikabharwani.com) in association with online women-centric media portal VAGABOMB (www.vagabomb.com) has brought the issue of body shaming to the fore once again & continued the body positive movement that aims at breaking all the fashion rules that women with diverse body types have to constantly adhere to.
"Oh don't wear sleeveless unless you want the world to see your flabby arms!" Girls, does this sound familiar? And what about this one - "You really should stay away from wearing crop tops unless you want to bring all the attention to your bulging belly!"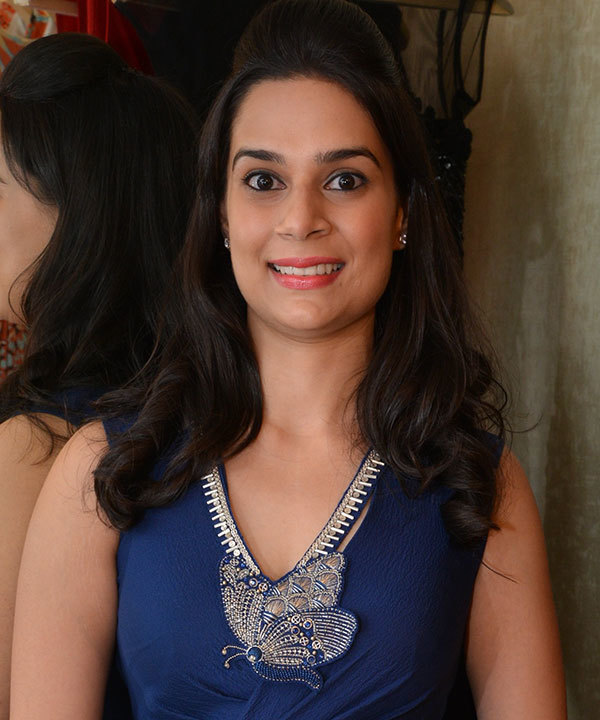 Here's the truth, you're always going to be too short, too fat, too thin or too broad for some (or all) the fashion trends there may exist! The question is, who makes these rules and why should we follow them anyway?
Over the years, fashion has evolved, it has become more about "how you feel when you wear what you do" instead of "what you SHOULD be wearing or not".
Talking about the #NotASizeist campaign, here's what inspired designer Ritika Bharwani to start this movement - "Being in the fashion industry myself, I often come across women coming to me with concerns like "This won't suit my body type", or "Are you sure I should be wearing this given my size?" But personally I feel, there is absolutely no style that can't look good on all body types, it really is a matter of how confidently one can carry a particular style! 
As a fashion designer, I personally take this campaign concept ahead everyday when I design for my clients as I believe the beauty lies in custom-making each outfit to complement a body type beautifully. And not just make a set standard few sizes and end at it."
To set a kick ass example of this, 6 powerful women came together to be a part of the #NotASizeist movement and here's what they have to say! 
Gia Kashyap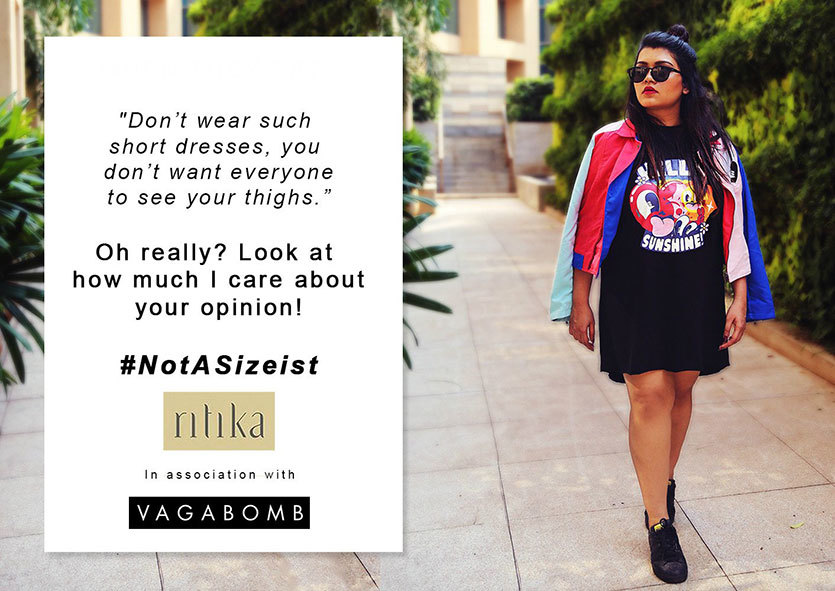 Fashion blogger Gia Kashyap told Vagabomb, "Women come in different shapes and sizes & it's important to embrace their beauty. I didn't let the society manipulate me into thinking that I wasn't good enough to do my job. It feels quite nice to stand up for what I believed instead of being submissive to people's preconceived notions about beauty. "
Namrata Soni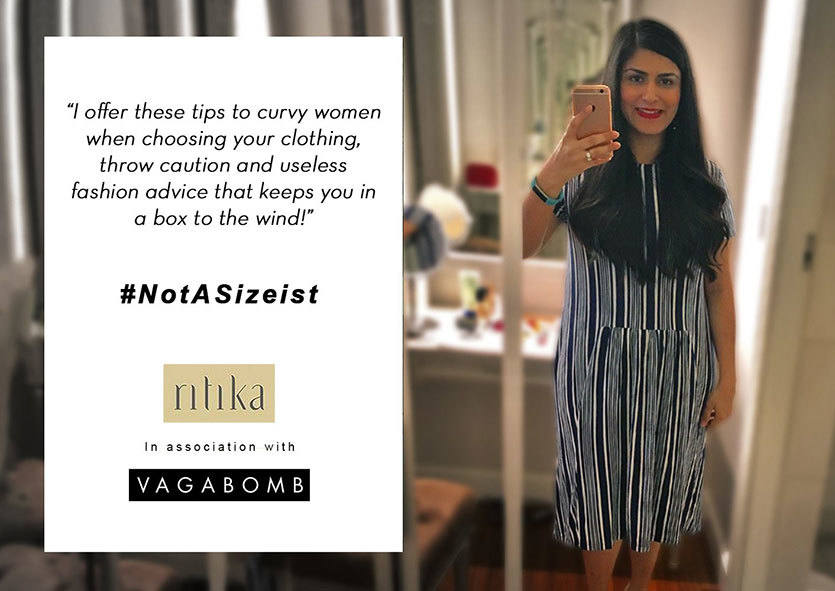 Celebrity makeup artist Namrata Soni told Vagabomb "It's important to love yourself. Because by doing that you bring positivity to your body and soul. I believe, over the years, fashion has become inclusive. But, you still have to take what you want from it and make it your own."
This campaign was first published on Vagabomb, and you can read the full campaign story right here - https://goo.gl/XPtFbR
Ladies, let's make fashion dos and don'ts a thing of past, shall we?