Everybody loves designer lifestyle products with a touch of art, tradition and luxury but what if all this is housed in a spacious Haveli? The Serendipity Store near Chattarpur is one such store where a two-storey traditional building / Haveli has been converted into a boutique store. The majestic building amidst a rustic setting adds an ethereal aura to the already exquisite array of products it offers.
The serene entrance with its blue gates is ever so welcoming. You need to ring the calling bell on the wall in case the store is closed. Once you enter, you will find a wide courtyard surrounded by two floors of rooms in a circular manner. Each room stocks items of various types that are on sale, and you really need to check out each and every room!
An Experience to Savour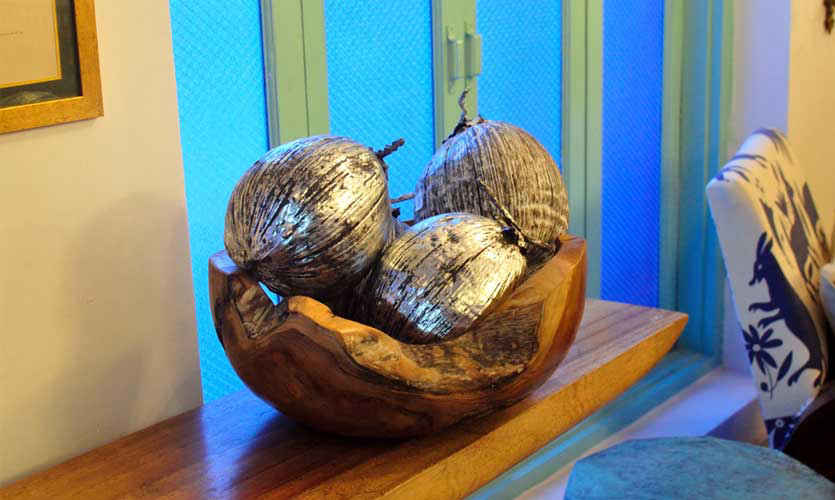 It's not just any store but an experience to be savoured, and you will only realize it when you enter the mansion. The offerings at Serendipity are diverse to say the least. When you see the large brass cannon at the doorstep, you understand their particular statement of tradition and class.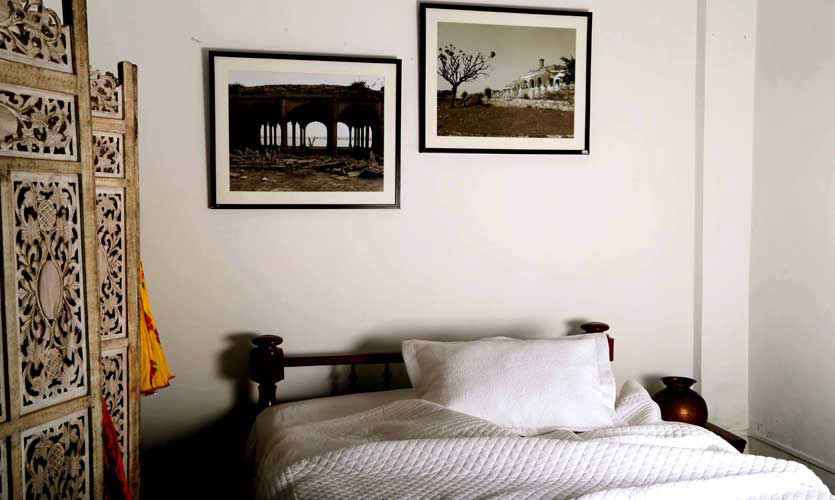 Each room unfolds exquisite, tailor-made items one after another. There is one room filled only with baby items, one with antique furniture and yet another with vintage art prints. You will even find hardbound collections of vintage magazines. Colourful utensils, glasses and bowls made of various materials will catch your fancy.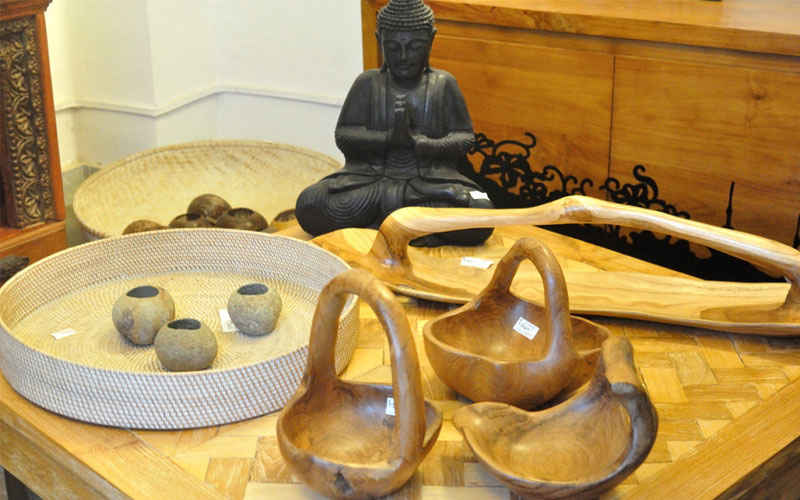 The upper floor is even more spacious. It has beds, bedsheets pillows, cushions, blankets and a lot of other materials, all tastefully designed and displayed.  It also houses a vast collection of traditional women's clothing.
In every room you will also find antique wall clocks and bright chandeliers dangling from the top. In case you're looking to renovate your home with classy décor and also want to have a good time doing so during a leisurely afternoon, Serendipity should be your haunt!
Finding Serendipity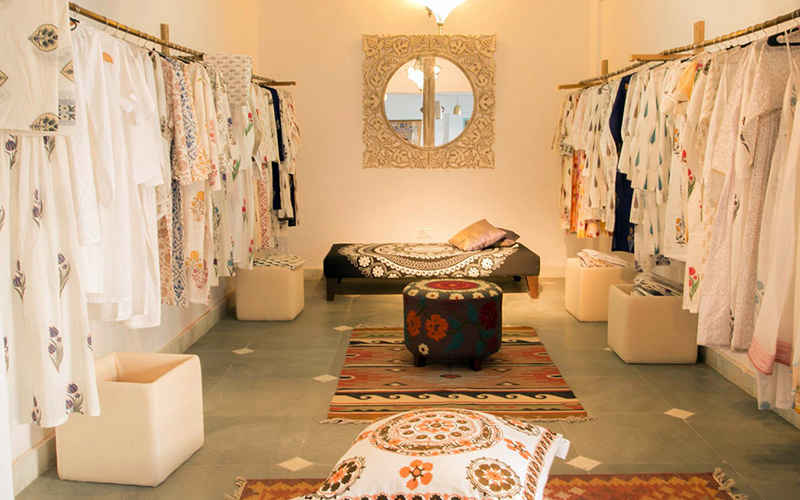 Finding the store is in fact quite an adventure if you're coming there for the first time. It's located quite deep inside the village of Jonapur near Chattarpur. You need to take the Mandi Road slightly ahead of the Chattarpur main road. You will pass several farmhouses along the way and keep passing several urban villages too. 
Eventually after more than five kilometres, you will reach the Jonapur Village where you need to take a left and keep looking for small signboards that the store has put up at various corners. Asking the locals may also be helpful at this point and thankfully Google Maps has listed the location correctly! Public transport may be a bit problematic but if you wait, you should find shared auto rickshaws.
Go forth, explore and have a gala time while you're at it!
Address | 238/4, Jonapur 9, Mandi Road, Near Chhatarpur