North, South, East Or West: Your Hood Guide To The Best Tandoori Momos In ALL Of Delhi!
Aren't there days when all we want is our favourite comfort food? And momos are definitely a comfort food for most of us. With an extensive variety of momos and myriad stuffing options, this dish has taken over our foodie soul and we're loving it! Be it steamed, tandoori or pan fried, we like 'em in all shapes and sizes. But the tandoori style holds a special place in our hearts. Read on to discover some of the best joints in your area serving yummylicious momos!
South Delhi:
Hunger Strike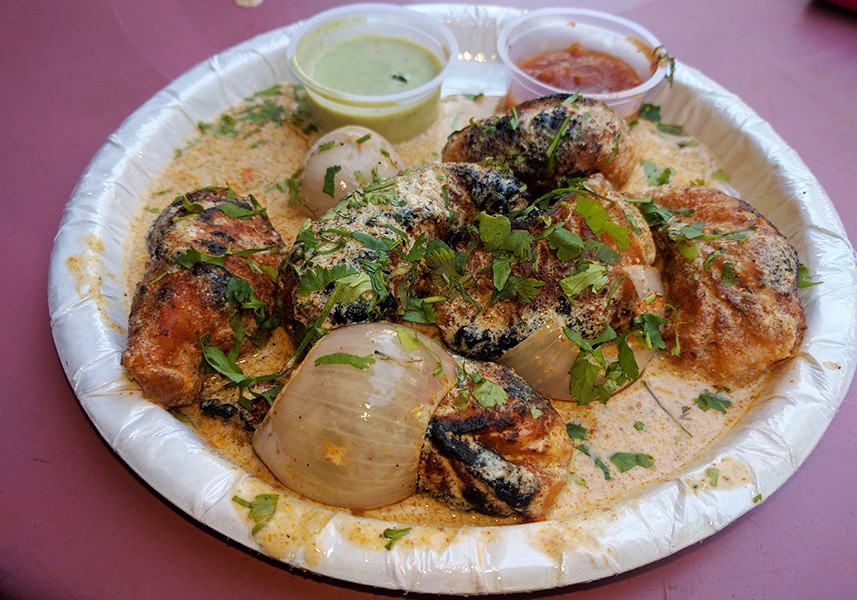 Serving some delish tandoori momos in Amar Colony's Main Market, Hunger Strike has a special place in our hearts. These guys were among the first to popularize tandoori momos and are still widely adored! Go ahead and try their Paneer Tandoori Momos and let them rule your taste buds.
Price | Rs 110
Location |C-9, Amar Colony Market, Lajpat Nagar IV
Brown Sugar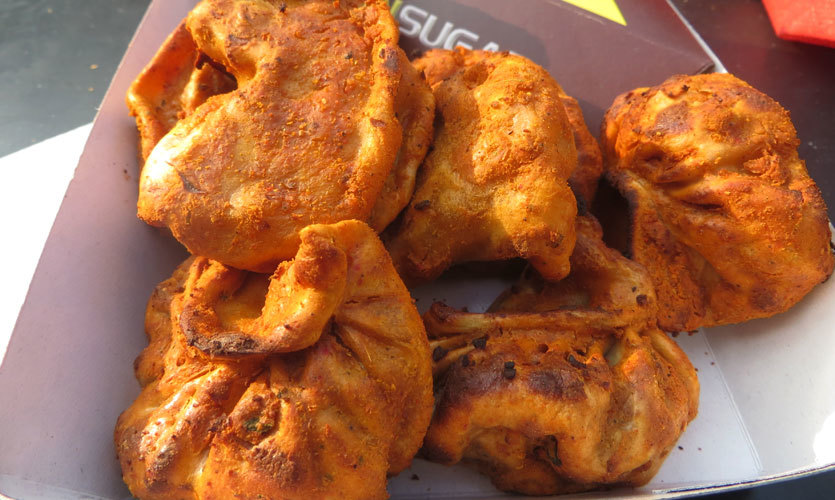 Tucked in the popular M Block Market of posh GK I lies Brown Sugar serving some lip smacking tandoori momos! With a variety of momos to choose from, it's a paradise for every momo lover. While you're there, try their Chicken Tandoori Momos topped with masala and served with their patent momos sauce *already drooling*!
Price | Rs 177
Location |M-73, M Block Market, GK I
QD's Restaurant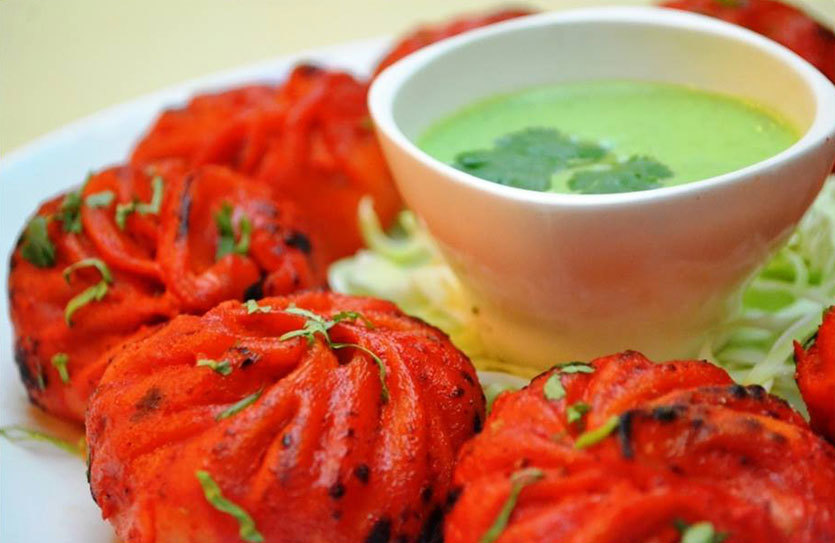 We all know that QD's serves the most delectable tandoori momos of all times! Stuffed with chicken or vegetarian filling and cooked perfectly, their momos are all you need to uplift your mood. Try out their yummy Chicken Tandoori Momos with mint chutney and the classic salsa dip!
Price | Rs 165
Location |294, Satya Niketan Market, Near Venkateshwara College, Satya Niketan
Tin Town Cafe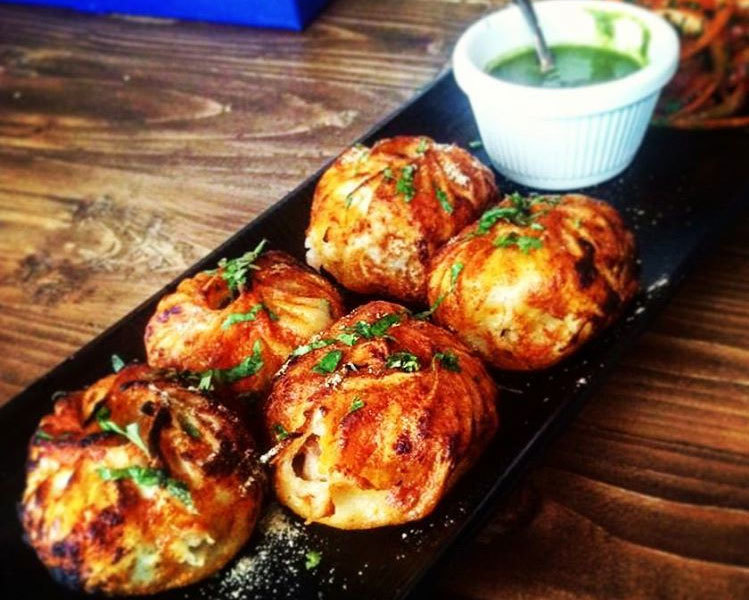 Picture Credits: thethinkingdonuts
Situated just opposite Sri Venkateswara College in apna Satya Niketan, in a pool of cafes lies Tin Town Cafe. Serving some food gasmic tandoori momos, try them out whenever you're in Satya Niketan with your buddies on a gedi next! Defo try out their Veg Tandoori Momos, which are crispy yet incredibly juicy on the inside.
Price | Rs 189
Location |37, Ground Floor, Satya Niketan
Dilli 19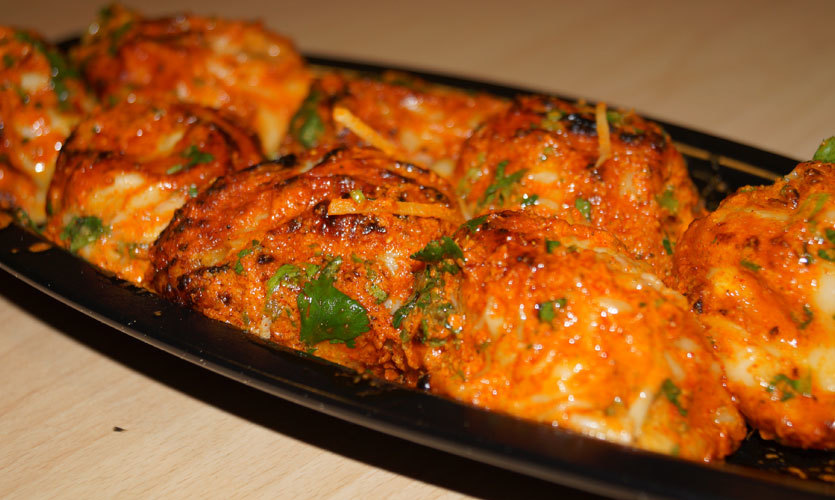 Situated in the by lanes of Kalkaji exists a lil place we call Dilli 19, serving appetizing fast food to its hungry patrons. And out of all they serve up, we totally swear by their tandoori momos. When you're here, order their Tandoori Chicken Garlic Momos for a flavoursome attack on your taste buds!
Price | Rs 160
Location |A-109, Double Storey, Kalkaji
North Delhi:
Mogambo Khush Hua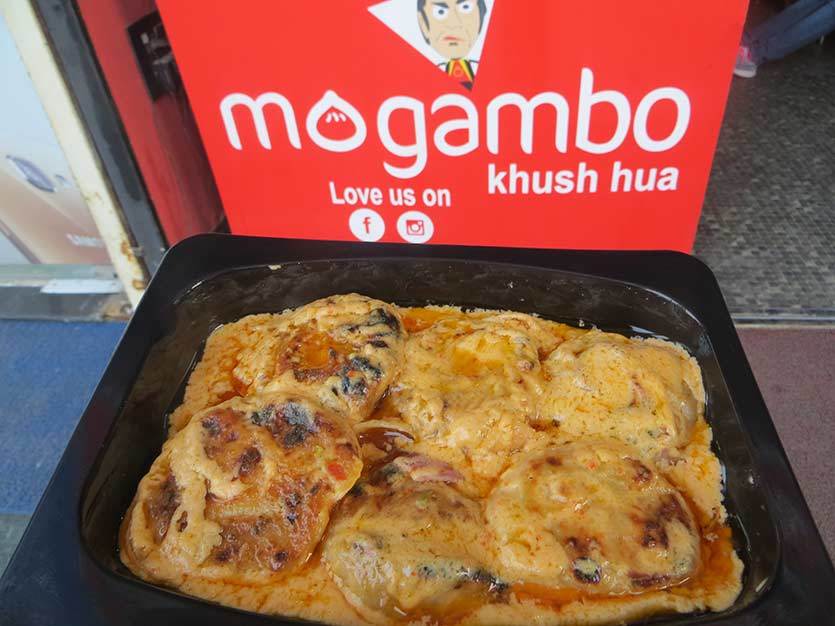 Yes, you've heard of this ah-mazing place! Serving almost 40 different types of momos, our favourite will always be the succulent tandoori momos at Mogambo Khush Hua in NSP. Served with mayo and red chilli chutney which really amps up the taste, you MUST gorge on their Chilli Veg Tandoori Momos for a fulfilling experience!
Price | Rs 190
Location | G-45, Aggarwal Cyber Plaza, Netaji Subhash Place
Chalte Firte Momos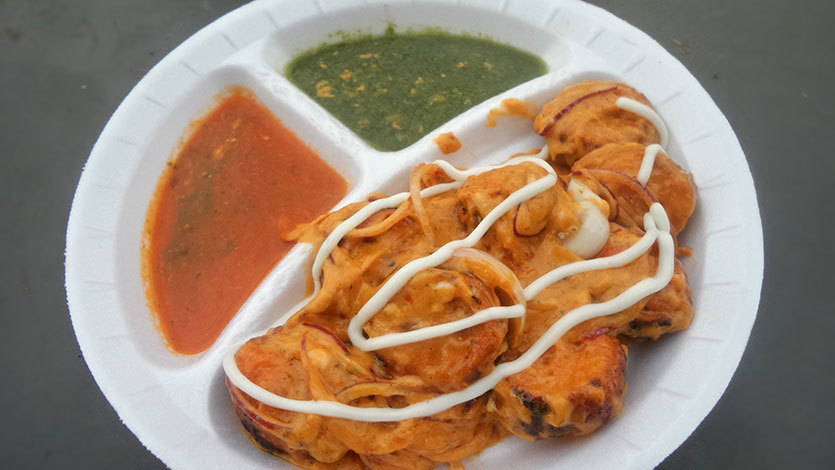 Another popular joint, this is the one place that serves variety even in tandoori momos, the choice being between 'Tandoori Momos' and 'Tandoori Afghani Momos'. Now that's a tough choice. But if you wanna listen to us, their Mozzarella Cheese Momos are what you want to gobble up for an exquisite cheesy experience!
Price | Rs 190
Location |32, UB, Jawahar Nagar, Bangla Road, Kamla Nagar
Momotarian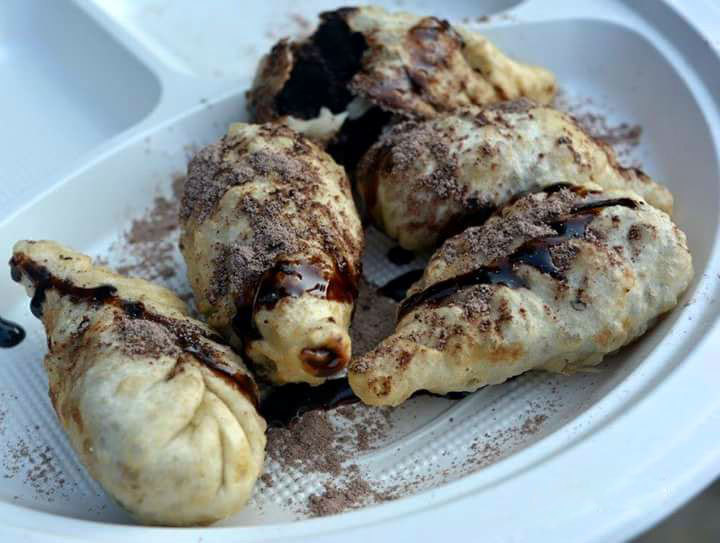 Unlike other restaurants in the city, Momotarian in GTB Nagar has a completely new concept of DIY Momos! Here you get to choose the outer covering of the momos like white or brown,  and also the choice of filling, from veg to chicken to eggs and even Nutella Momos (whoa!), they've got it all. Our favourite - do try their Tandoori Chicken Momos which are super delish!
Price | Rs 90
Location |Shop 19, DDA Market, Hudson Lane, GTB Nagar
Giri Momos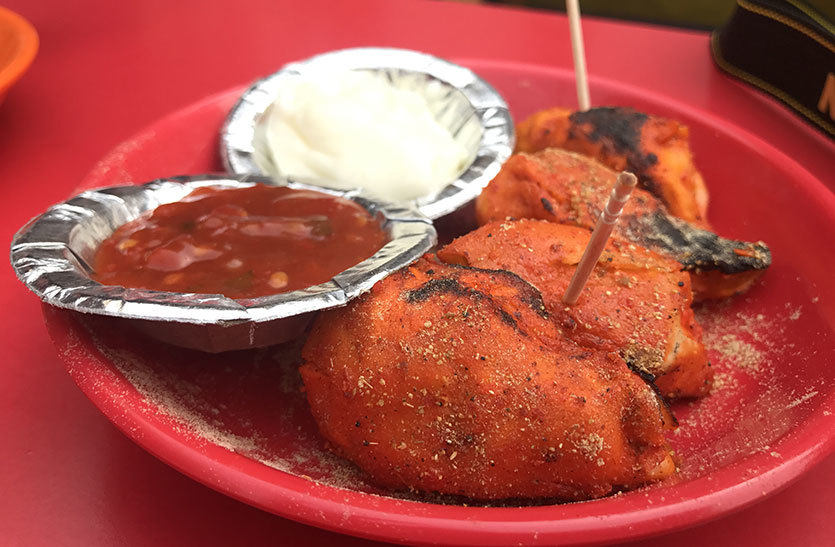 Giri Momos is THE momos hub in Paschim Vihar, and if you're a denizen or live nearby, you have got to check them out! They serve over 30 varieties of momos from veg to chicken to soya. Go and order up their Mozzarella Cheese Tandoori Momos for the cheesy ride of your lives *happy grins*!
Price | Rs 100
Location |ND Market, Pitampura
West Delhi:
Poku Momos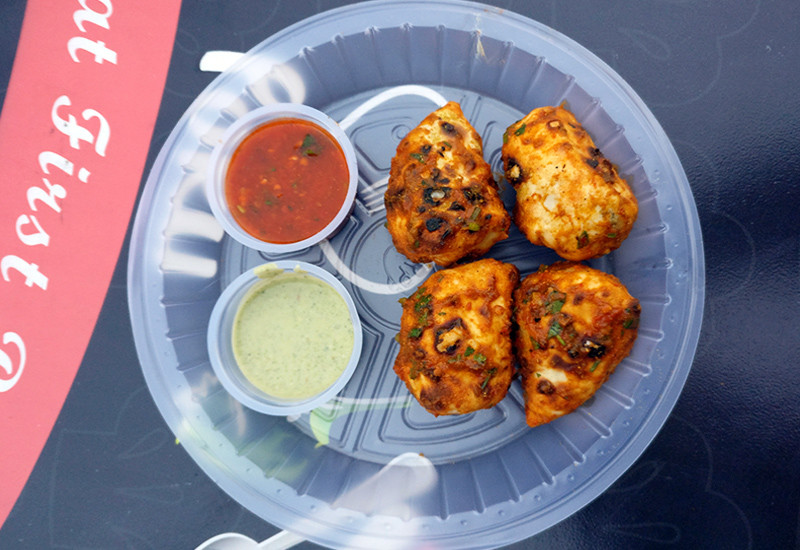 Coming all the way from Bangalore, Poku Foods launched this outlet in Dwarka. And momo lovers, it's a virtual paradise for you. When you land up here, do try their Veg Spicy Lemon Tandoori Momos for a sweet and sour experience - and most importantly, the pricing is is easy on the pocket too!
Price | Rs 50
Location |Near Bal Bharti School, Sector 12, Dwarka
KC Restaurant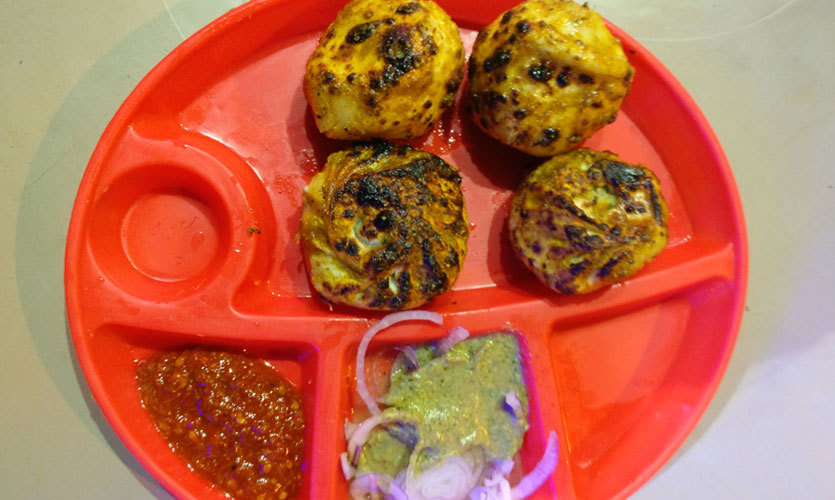 Established in the not-so-popular area of West Delhi lies KC Restaurant, serving some delectable fast food and really great momos in particular. The food is damn good and is light on the pocket, so that's a win win. We highly recommend the Veg Achari Momos for the perfect mix of spicy, sour and sweet in just one tandoori pocket!
Price | Rs 90
Location |Opposite Relaxo Showroom, Ramphal Chowk, Sector 7, Dwarka
The Momoz Hub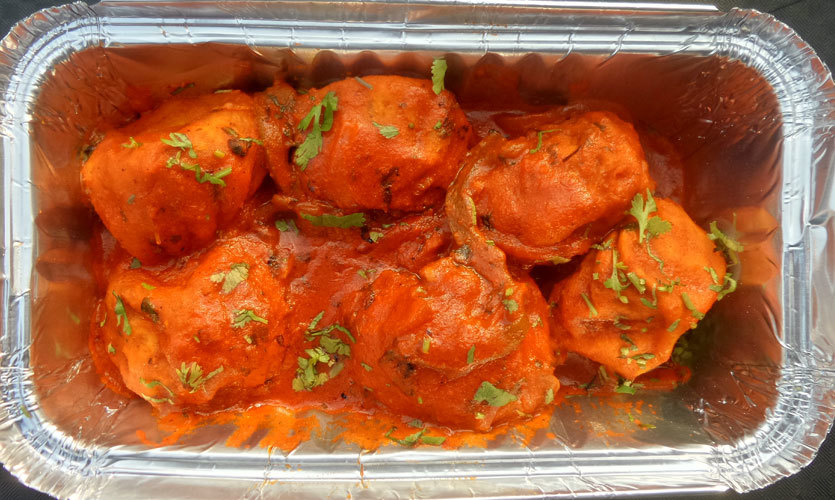 When you're out shopping in the Rajouri Garden market and you crave something delicious to satiate those hunger pangs, The Momoz Hub is what you need to hit up! They serve some delish momos in great variety AND great prices. Gorge on their Tandoori Afghani Chicken Momos to tone down your hunger!
Price | Rs 150
Location |J-93, Main Market, Rajouri Garden
Little Chef 

In the Central Market of West Punjabi Bagh there's Little Chef, serving mouth watering momos. Although there's no seating available here, but the amazing food more than makes up for it. Getting to the good part, their tandoori momos are to die for! The Mix Veg Tandoori Momos here tick all our momo-loving boxes.
Price | Rs 140
Location |Shop 24, Central Market, West Punjabi Bagh, Punjabi Bagh
East Delhi:
Desi Jugaad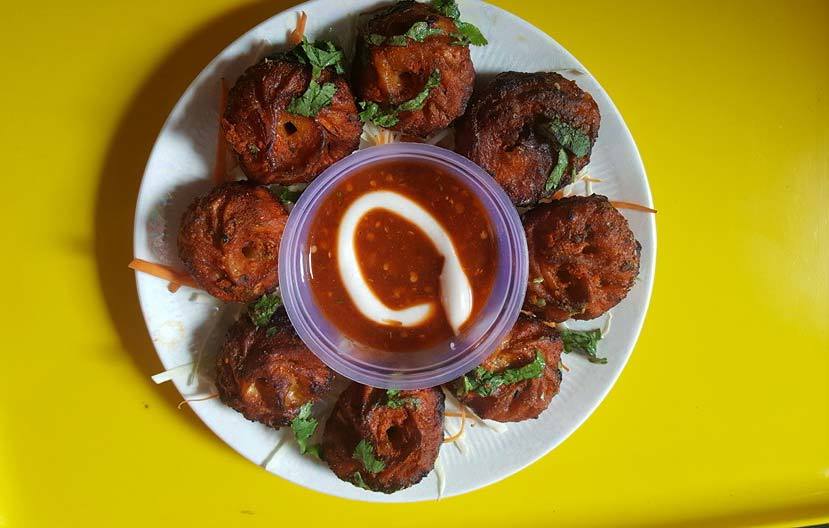 Tucked away in Mayur Vihar's Phase II, Desi Jugaad is the go-to place when you don't have any jugaad for your hunger pangs! More than that, it's a great place to just pig out, considering their prices are amazing too. You must try out their Veg Tandoori Momos to feed your foodie soul!
Price | Rs 50
Location | G-6, Plot 14, Vardhman Plaza, Mayur Vihar Phase II
Wow! Momos

This chain of outlets serving some luscious momos is really the talk of the town when it comes to tandoori momos! Crispy tandoori momos, perfectly marinated in spices and served with mint chutney are a godsend for every momo lover out there. So while you're here, try their Malai Veggie Tandoori Momos, as they're creamy and too delicious to miss out! 
Price | Rs 155
Location | V3S Mall, Laxmi Nagar
Tandoori Planet
Stationed in the A Block Market of Preet Vihar lies Tandoori Planet, serving scrumptious tandoori momos. The only downside here is the lack of seating area and the fact that they don't serve chicken momos. Now that's a bummer! But they do a mean dish of Tandoori Soyabean Momos that you're totally gonna love.
Price | Rs 80
Location | 4/21, Ghai Palace, A Block Market, Preet Vihar
Hangout - A House of Kathis
While some of us dislike maida-based momos, Hangout - A House of Kathis is the answer for you, serving delicious and healthy wheat momos for all the health conscious foodies out there. We recommend you go and wolf down their Tandoori Wheat Chicken Momos, which are thoroughly satisfying to the core!  
Price | Rs 110
Location | G-2, Ashish Complex, Surajmal Vihar Market, Anand Vihar
Hunger's Delight
For some delicious momos, visit Hunger's Delight in Karkardooma to satisfy your belly without hurting your pocket! This little joint is a must visit for some delightful grub. Even though they don't have a seating area, we don't mind it much 'cause their Spl. Veg Tandoori Momos come highly recommended!
Price | Rs 80
Location | G-9, Plot 5, Parmesh Tower, Karkardooma Community Centre, Karkardooma
So what's the hold up people? Buckle up and explore some of the best tandoori momos in town to feed your foodie soul!