Housing A Museum, A Light & Sound Show And More | Explore The Nirankari Sarovar Complex
Modern day religious complexes in India are somewhat intriguing. They are mostly maintained by specific sects within a religion and generally survive on donations by followers. They're lavish and well maintained compared to historical premises. They may not have historical significance but nevertheless they are generally serene places to unwind. 
The Nirankari Sarovar Complex near Burari is one such place in Delhi that you can consider if you want a spiritual detour beyond Akshardham.
All About The Sant Nirankari Mission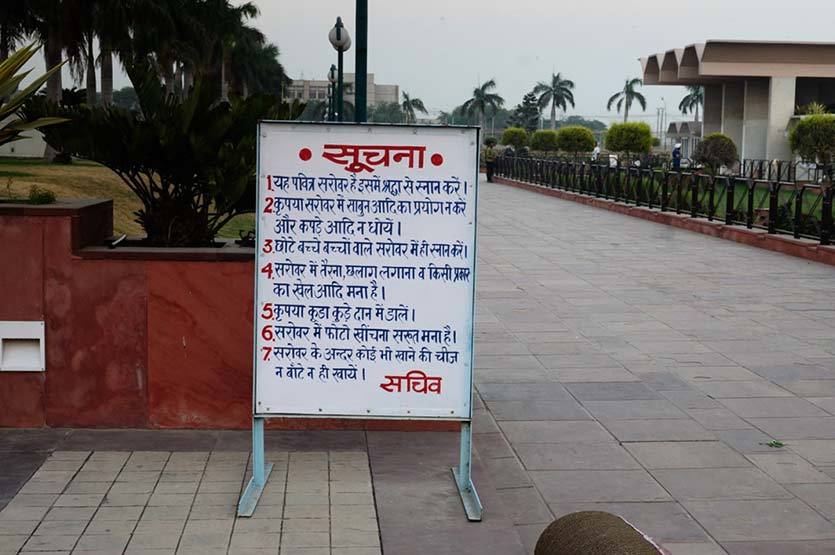 The complex is maintained by the Sant Nirankari Mission, which describes itself as a spiritual movement targeted at human welfare. It is affiliated to the Nirankari sect, a Sikh sect started by Baba Dayal Singh in the 18th century. The mission has grown rapidly in the recent decades and has more than 100 overseas branches apart from numerous branches in India. The Delhi complex also serves as the headquarters of the mission.
The Sarovar Complex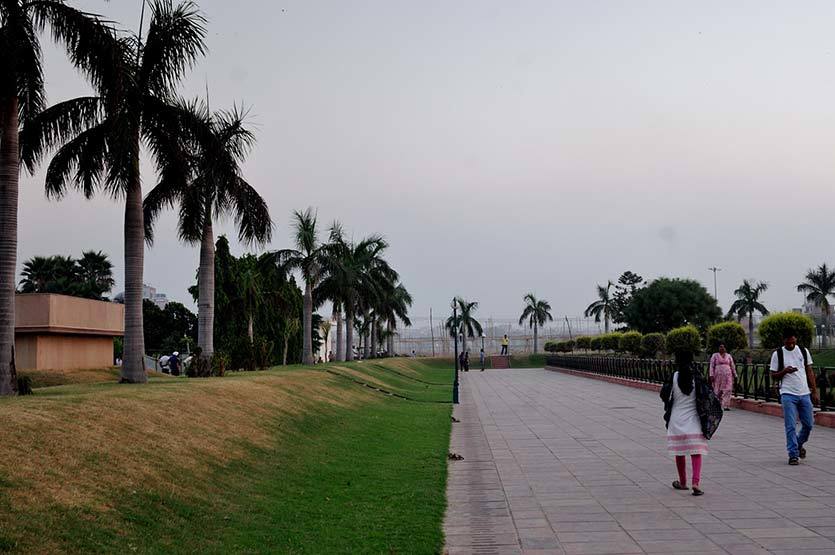 The main Sarovar is actually a 5-acre reservoir of clean water which is surrounded by another 20 acres of well-manicured lawns. With lush greenery and seasonal blossoms, it is a gift to the tired lungs of the city. Devotees can use the lake for bathing rituals and other ablutions but on specific timings. The main lake is surrounded by walls from all sides and only real devotees looking to take a bath can have access inside.
The Museum
A small museum has also been built to display items related to the mission and the sect with modern audio visual techniques. It remains open every day except on Tuesdays but photography is prohibited inside. You have to deposit your belongings at a counter before entering it.
The Fountain of Oneness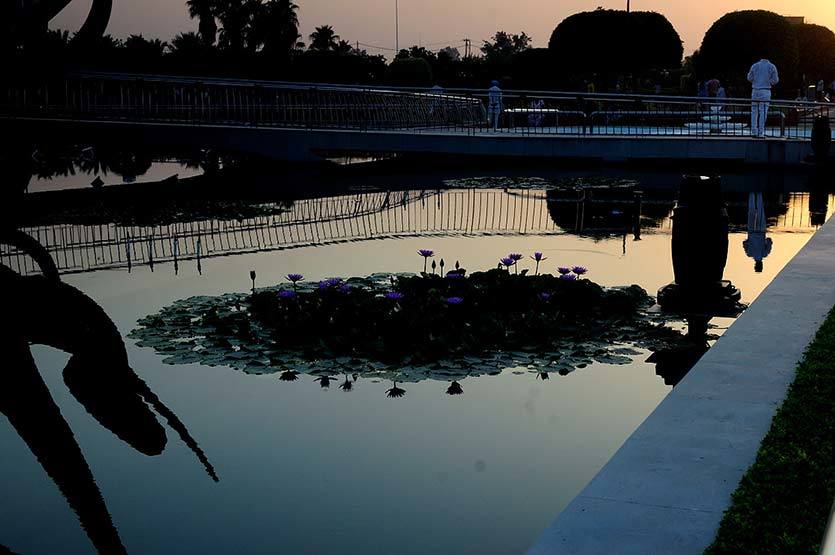 The main draw here is the Fountain of Oneness, a massive, state of the art fountain that can be seen from miles away. It is a magnificent structure that has to be seen to be believed. It also organizes light and sound shows, mainly dealing with the ideology and messages of the mission. It gets active between Friday and Sunday every week. Go there after dark for the show.
Finding the Complex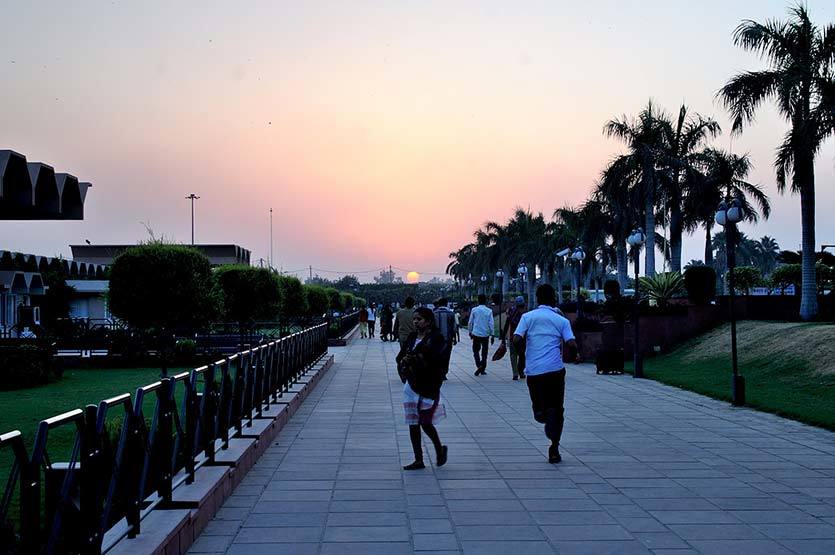 The complex is not that difficult to locate once you know which road to take. The easiest way is to reach the GTB Nagar Metro and find the road that goes to Burari. Ask someone in case you are confused as it is easy to get lost in that area. Once you find the right road, you will also find shared auto rickshaws and e-rickshaws waiting for you. They charge only Rs 10 per head. You can also opt for the same while returning.
It's a good place to breathe easy even if you are not that spiritual. There is no entry fee and there is also a canteen that serves food at very affordable rates. The historic Coronation Park is also located just on the other side of the road so you can combine both for a fulfilling and relaxing day out!