Next-Level Arcade Games, Yummy Eats & a Funky Vibe - Why We're Gushing Over Glued Reloaded!
Happily offering its patrons a place for a unique social experience combining all types of casual and competitive games, sports and entertainment, Glued Reloaded is bound to engulf you in it's exhilarating vibe! The perfect haunt to merrily unwind through scrumptious eats, watching live sports, playing international games and much more - here's why this is the place to be!
Snazzy Arcadium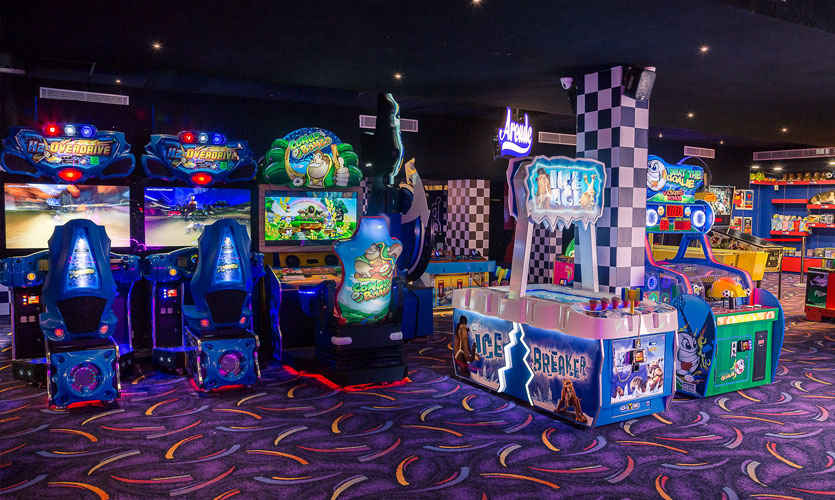 Offering an arcade-like gaming experience, Glued Reloaded has an unparalleled gaming console featuring HD game plasmas, solo game chairs, eight-seater private HD projector gaming room (woah!) and other essential jing-bang! This section of the joint also has motion gaming on XBOX Kinect, PS3 Move and Nintendo Wii. We're already headed over!
The Dugout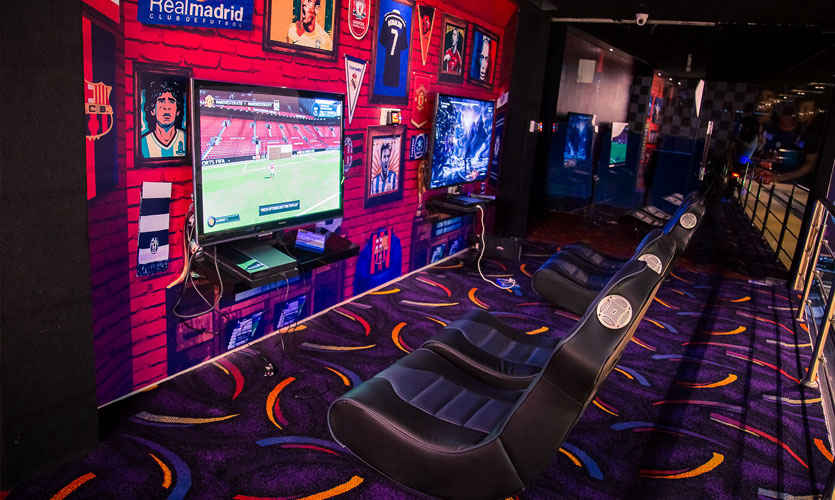 Want to catch some live action? Well, Glued Reloaded has got you covered! Be it the EPL, IPL, T-20 matches, Tennis Grand Slams or even the Rugby World Cup, you can saunter over, sit on the edge your seat and enjoy the live action of your favourite sport live on their Giant HD Projector (and we mean massive), along with team seating and stadium sound that makes you feel as close to the live action as possible!
The Games!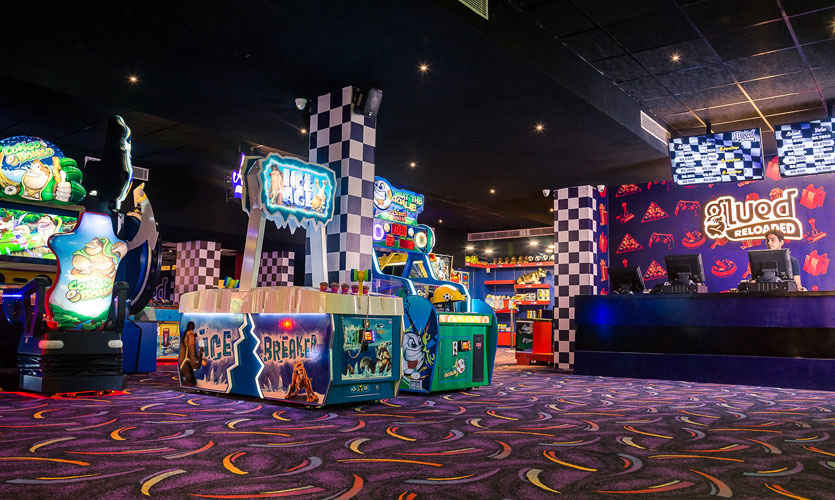 Providing some of the coolest new arcade games like Air Hockey, Harpoon Lagoon, Toy Catcher, Street Basketball, Pinball, Hammer, Foosball, Astro Invasion, Hyper Bumper Cars, Ducky Splash, Beat The Goalie, Ice Age and loads more, this jaunt is undoubtedly the best arcade heaven you'll find in the city! Yay!
World of Snooker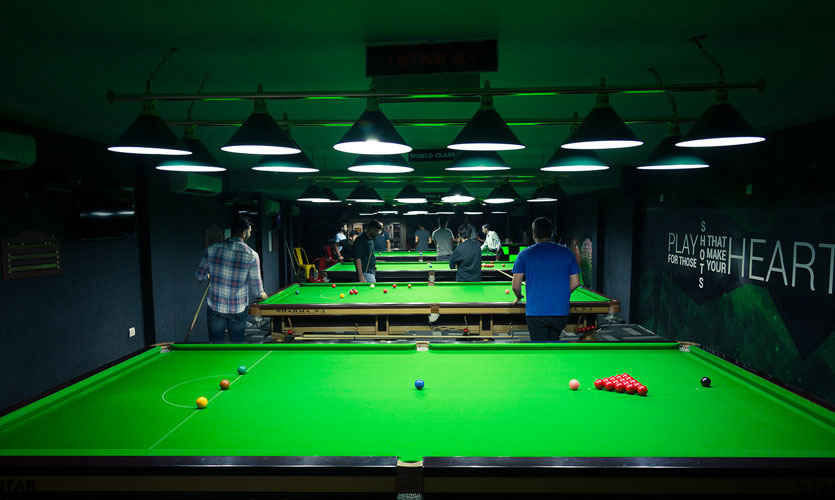 Taking the game of snooker to a whole new dimension, this jaunt provides its patrons everything that a snooker jock would lust after. From classic to professional tables & ISBF-approved Star Snooker Tables for the professionals seeking exclusivity like no other place can offer, they've seriously pulled out all the stops! So head over and fulfil your hankerings.
Bump-A-Zooka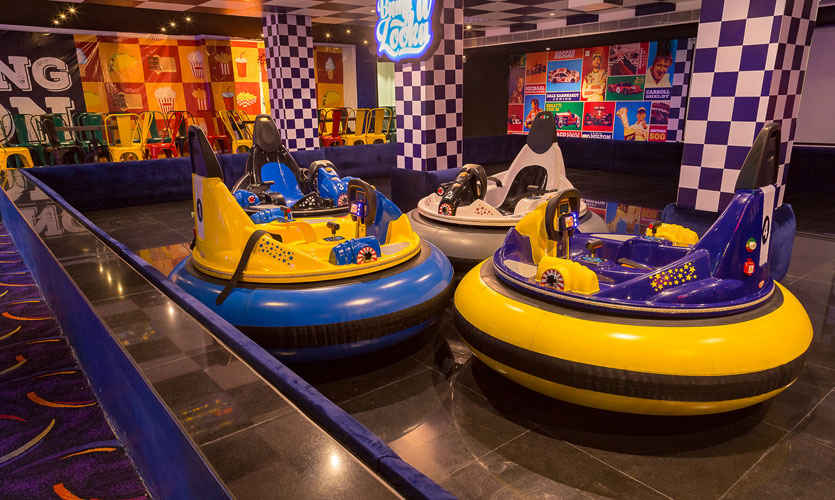 Want to re-live your childhood days yet again?  Fret not, Glued Reloaded has hyper battery operated bumper cars that ought to flood you with that sweet nostalgia of the good old days. These are the new-age bumper cars that give you a chance to shoot at your opponents and make them lose control on their car. Nice!.
Amazing Foodcourt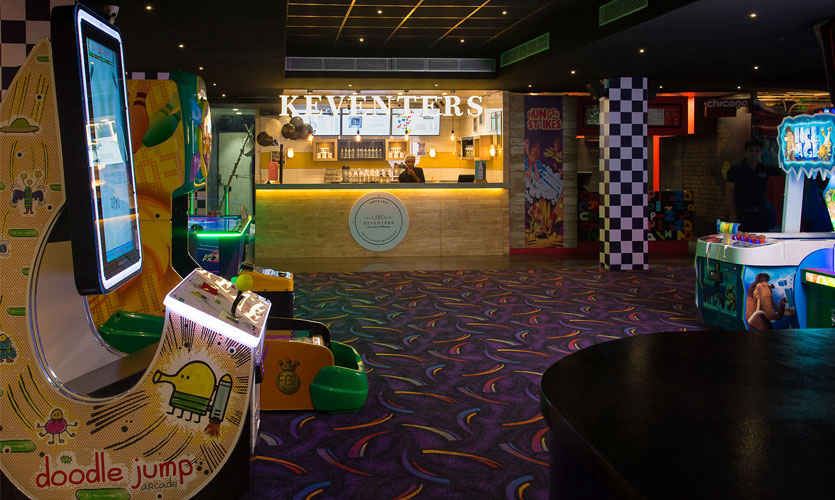 Lets face it, to complete a place, it needs to have a food court and oh boy, Glued Reloaded has an amazing one! Boasting of Keventers and Chicago Pizza, they're all set to spoil all you jocks with scrumptious eats and drinks. So go devour amazing pizzas and thunderous shakes while playing their crazy games!
So head on over to play intriguing games and feast on amazing food!
Location | Dynamic House, Sector 41, Noida
Check Out Their FB Page | https://www.facebook.com/gluedreloaded/
Call Them Up | 095400 49974