Not A Boring Museum This! The National Science Centre Holds Marvelous & Cool Treasures
Ever looked into the mirror to find your head up in the air without your body underneath? Or seen artificial dinosaurs depicted live in their habitat, moving & making lifelike sounds? Ever gone sky-gazing at night with a professional telescope? If not, head straight to the National Science Centre at Pragati Maidan to have these, and many other such wonderful experiences without having to rack your brains trying to understand the sheer complexity of the scientific phenomena behind them!
Breaking free of the image of being a boring place full of geeky scientific stuff, the NSC actually amazes you, forcing you to wonder at the ingenious science behind everything you see.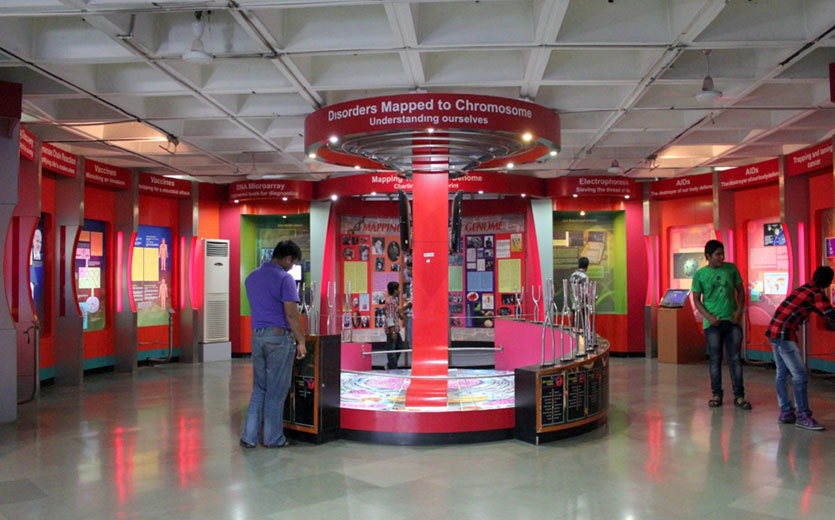 The centre embodies science in its many different forms and manifestations. Initially aimed at promoting science among students and the common folk, the NSC today conducts fun activities like outdoor treks to natural sites, sky watches, 3D movie shows, holiday hobby camps & constellation shows. It's the place to be not just for science and technology enthusiasts, but a heaven wrapped in wonder for kids & the young-at-heart as well!
The Many Wonders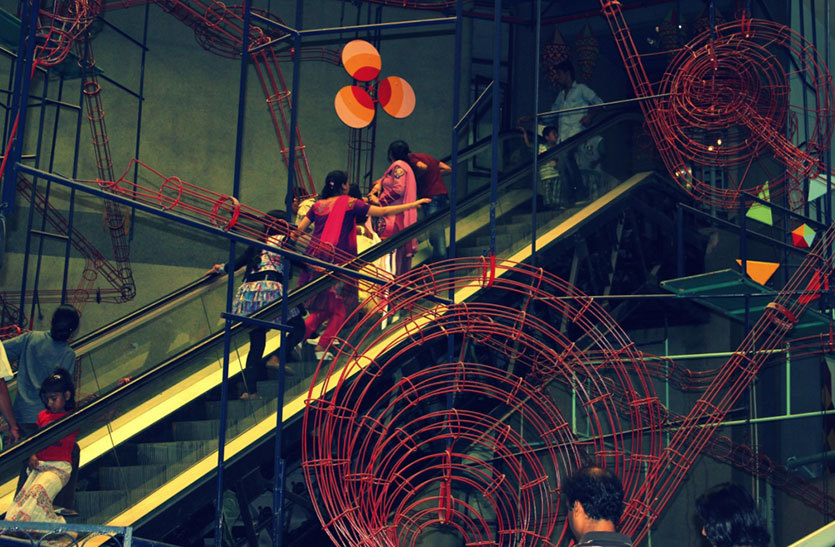 The place has four sprawling floors dedicated to showing the wonders that science can make happen. For instance, the popular exhibit where water can be seen pouring out of a tap suspended in midair, without any water inlet, into a bucket underneath that never actually overflows is simply awesome! Or the maze of mirrors, where you almost lose your way wandering amidst the hundreds of images of yourself; or those differently-shaped mirrors that can make you look larger than a sumo wrestler, slimmer than a snake or extremely distorted and ugly. You must visit it to see this for yourself peeps!
A number of galleries showcasing the various aspects of science, technology and the environment in excruciating detail are one of the highlights of the NSC. The Fun Science Gallery houses exhibits showing illusions that'll have leave you confused and doubting your own perceptive capacities, as also several other participatory scientific exhibits that kids can have a hands-on experience with. Then there are galleries showing the latest advancements in IT, communications & other emerging fields for you to see.
Mind-Boggling Sights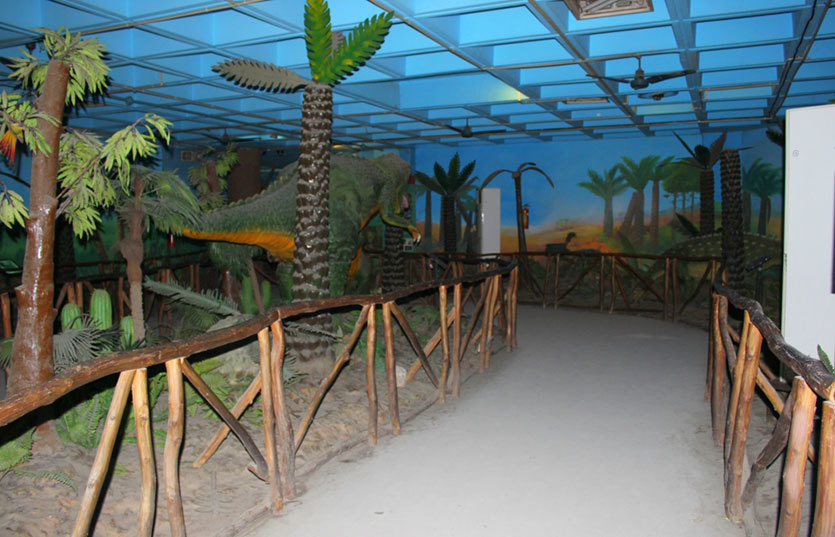 Another addition to the centre is the Human Biology Gallery, which, in an engaging way showcases the entire human body and the wonders associated with its functions for the layman to understand and marvel at. But the one place that tops our list of must-visits is the Pre-Historic Life Gallery! It's a surreal recreation of life that existed on earth before we humans arrived to mar it all – dinosaurs, many extinct species of birds & animals, the corresponding climate and amazing light & sound effects – everything gives you the feeling of being let out loose in a virtual Jurassic Park itself!
A complete tour of the National Science Centre would normally take a day at most. Situated on Bhairon Road, close to Gate No. 1 of Pragati Maidan, it's at a short walk from the Indraprastha or Pragati Maidan Metro Station. The centre is open throughout the week from 10 AM - 5:30 PM except on Holi & Diwali.
Now that we've tempted you with their intriguing installations, how about you come for a look-see, with your kids in tow?!