When you're in Old Delhi, you expect to see lines and lines of shops selling sweets, biryani, clothes, bangles, souvenirs and in fact everything imaginable in this world. But books are not exactly what come to your mind when you head to Chandni Chowk.
Of course the Sunday Book Market of Daryaganj is known to all, but that one is more of a weekly flea market that vanishes into thin air during the weekdays. This is why you may be surprised when a casual detour in the area suddenly leaves you in front of a street completely filled with bookshops!
Nai Sarak is among the largest book markets in the entire city, and it's located somewhere between the roads connecting Chandni Chowk and Chawri Bazaar. Other types of markets such as the apparel market are also nearby, but a certain stretch is completely dominated by booksellers. 
One For The Weekdays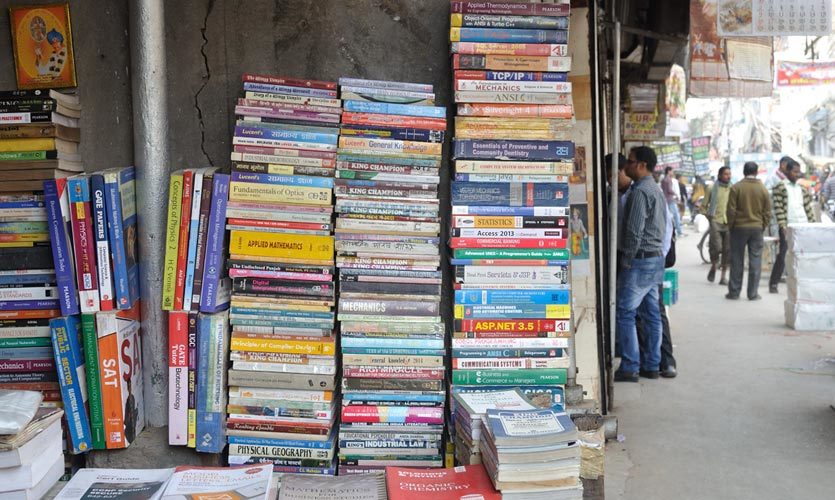 The moment you locate bundles of books on the footpaths amidst the maddening crowds of Old Delhi, you know that you are in the Nai Sarak Book Market, the weekday cousin of Daryaganj.
The market is named after the street called Nai Sarak which literally means 'the new road'. In case you're looking for a certain textbook for your class or reference material to help in your entrance examinations, Nai Sarak is the place to begin your search! Most of the shops stock all sorts of educational material covering all imaginable subjects from physics to psychology and from English to engineering.
Over time, other shops selling related products such as stationery items including notebooks, pen and loose paper have also mushroomed all over the street. It not only caters to the serious grown up students, but you can also find all sorts of material for children including colourful stationery and large illustrative posters to boot. In case you try hard, you may also locate some relics of the yore such as typewriters in some corners of those tiny alleys. Nice!
Not Really For The Hoity Toity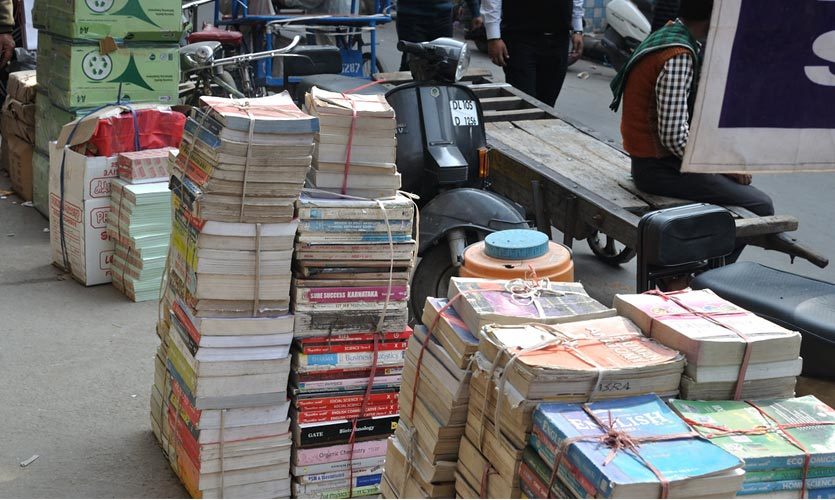 However, it should be noted that while it is a great source for the students, the stock is mostly limited to books related to various educational courses and examinations. You can also get cheap wholesale deals for stationery products.
In case you are into fiction or serious literature, Nai Sarak is not exactly the place for you. Unlike Daryaganj market, Nai Sarak mostly shuns things that are not in your syllabus.
Reaching Nai Sarak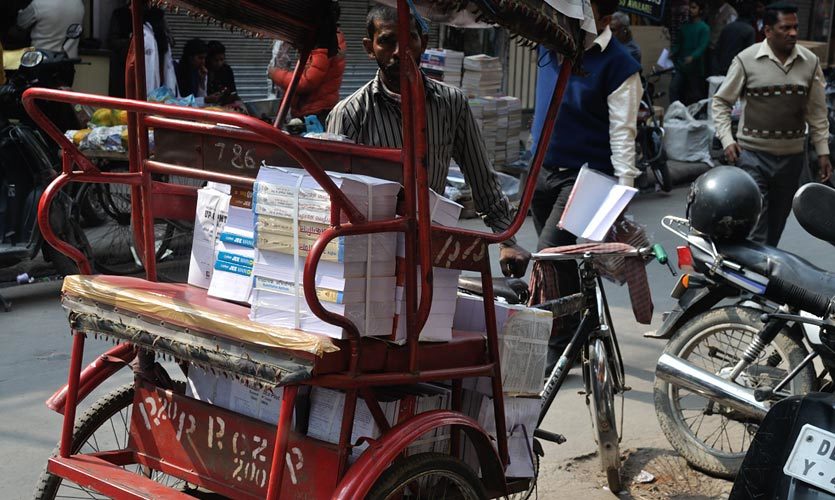 Reaching Nai Sarak is pretty easy. It's a short walk from both Chandni Chowk and Chawri Bazar Metro Stations and not even very far from the New Delhi Railway and Metro Station. In fact, it's located in such a manner that you can just arrive here unintentionally while exploring the walled city. In case you're still unable to locate it, as always, you have to just ask someone out there or hire a cycle rickshaw to take you!
One of these Mondays, how about we just catch up here to do a lil book shopping? See you!