Nacho Burger, Double Oreo Cookie Shake & 4 More Dishes We Sampled @ Cafe Pathshala
What happens when it's the month end and you're almost broke but the paapi pet doesn't let up craving yumming dishes? You end up foraging joints that serve scrumptious food without burning a hole in your pockets. We were no different and this pursuit brought us to this joint going by the name of Cafe Pathshala.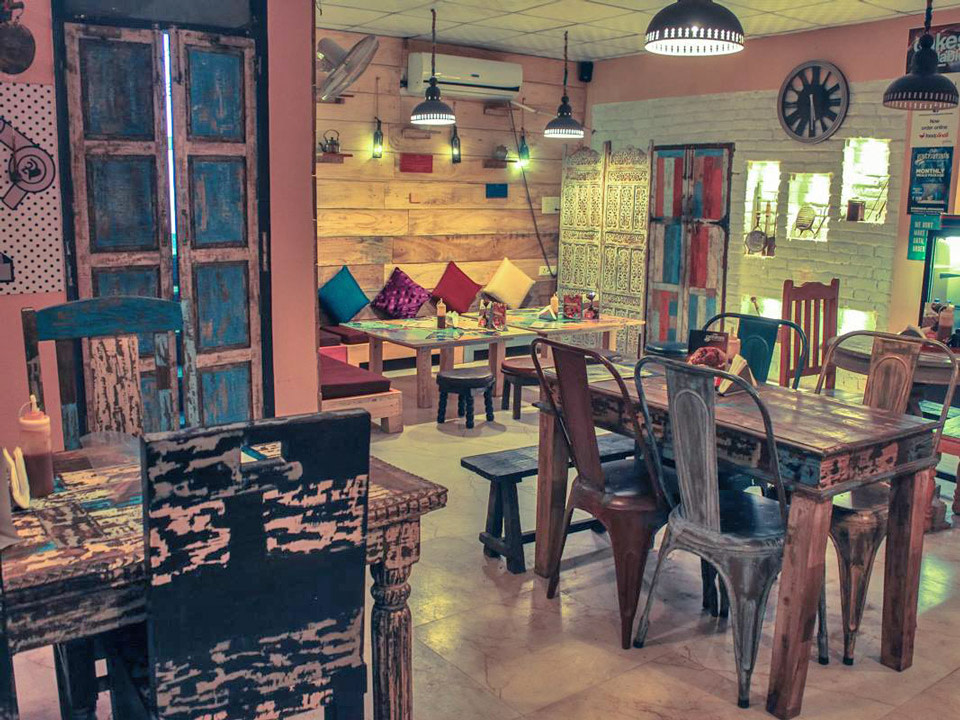 Nestled in the busy lanes near Amity University, the café is named Pathshala owing to its concept of catering to the hunger pangs of college students. Apart from just being a café, this place also acts as a tiffin-supplier to PGs nearby. The basement of the plot is converted into a café which is given a rustic and archaic look. Despite space constraints, the seating is arranged to regale both large and small groups of patrons visiting the café. Without further ado, let's dive into all the yummies we tried here!
1. Cinnamon Chocolate Hint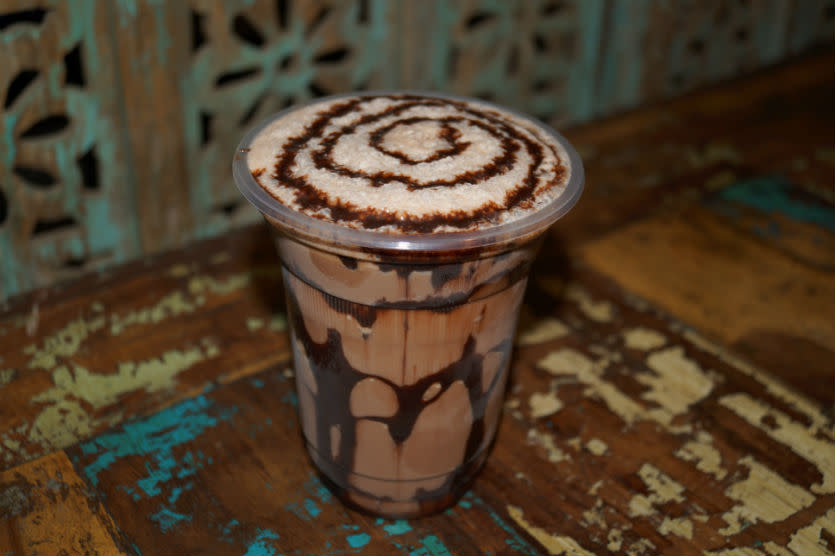 Cinnamon powder, toned milk, chocolate syrup and a dash of sugar syrup when blended together resulted in this masterpiece. The catch with using cinnamon is that, if overused, it can turn anything shoddy. However, the chef here knew how to use it perfectly, thus amplifying the taste of the drink overall. Garnished with chocolate syrup, it surely is a must try item off their menu!
Price | Rs 99
2. Nacho Burger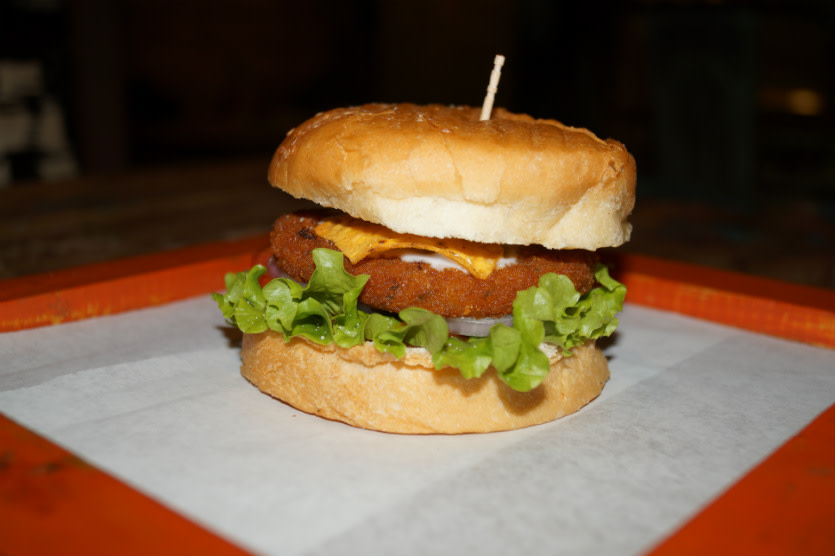 The first bite of the burger left us grinning from ear to ear! A nicely deep fried patty of mashed potatoes and corns blended with red chili, salt and pepper was tucked between two buns along with nachos, a lettuce leaf, diced onions, tomatoes and cucumbers. 
The presence of barbecue sauce and mayo enhanced the overall flavour of the burger. The patty was exceptionally crispy on the outside and utterly mushy on the inside with the right proportion of spices. However, the item was not able to do justice to its name as we felt that the quantity of nachos should have been a lot more.
Price | Rs 99
3. Double Oreo Cookies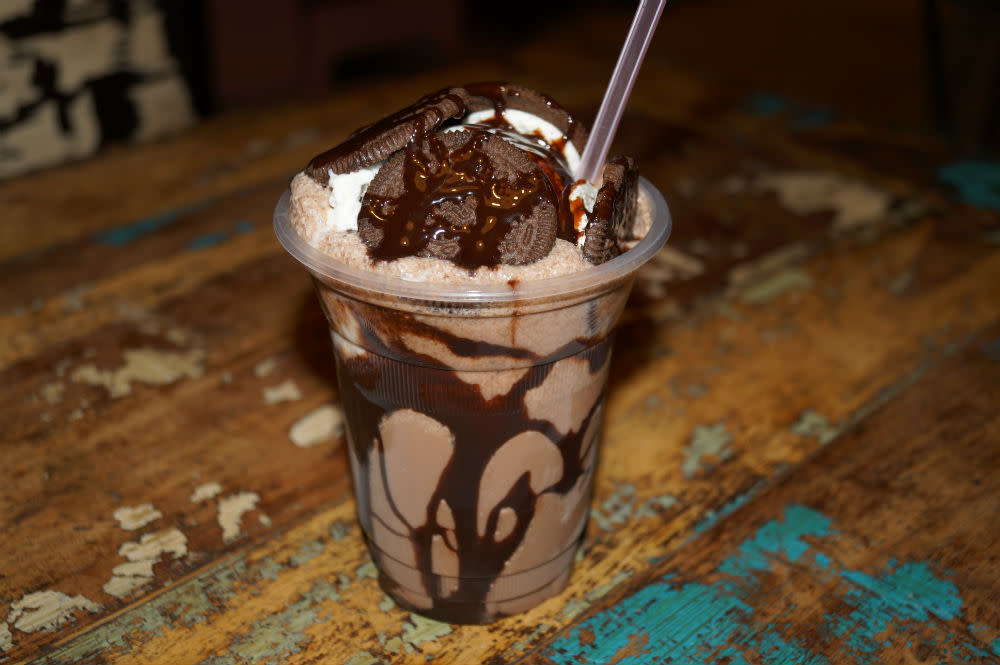 This drink can be considered a valid synonym for bliss where a handful of Oreo cookies, toned milk, chocolate syrup and sugar syrup were blended together to result in this drink. Owing to the presence of Oreos, the drink was a tad higher on the sweetness level. With nice frothiness, this drink came to us garnished with Oreos and an enormous dollop of vanilla ice-cream smeared with chocolate sauce all over it. Yum yum!
Price | Rs 109
4. Bombay Style Sandwich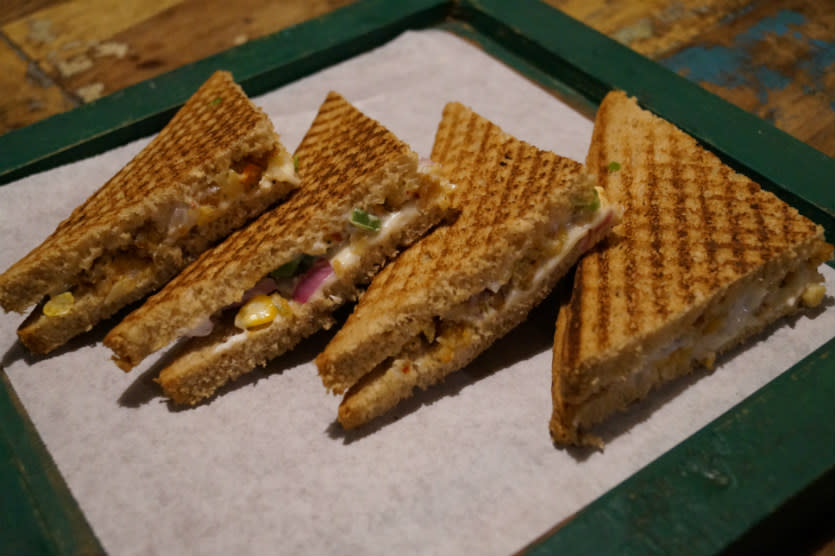 Being a chef special, this item became our mandatory order. Two big loaves of brown bread, with a filling of spicy mashed potatoes, chopped cucumbers, onions, capsicums and tomatoes with mayo and mozzarella cheese were grilled to perfection, served to us sprinkled with chaat masala. 
The bread had a light crisp to it and the spice level of potatoes was kept on a higher side to compensate the blandness of the other ingredients. We loved how cheese and mayo were oozing out with every bite!
Price | Rs 109
5. Fresca Pasta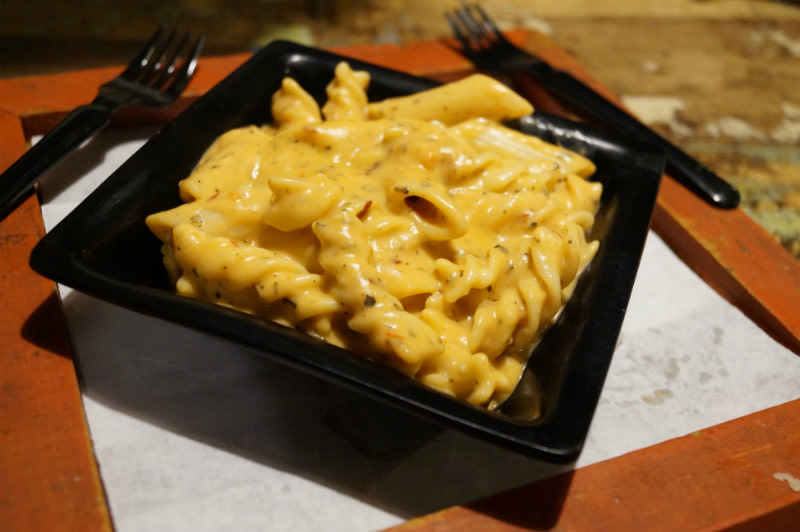 Being the highlight of the evening, this item was worth the wait! Reasons for falling in love with this one - no veggies, oodles of cheese and just plain simple boiled pasta. Evenly boiled penne and fusilli pasta were stirred amazingly well in a mix of arrabiata and alfredo sauce and garnished with minced flat leaf parsley. The fact that mozzarella cheese was also grated in the dish while stirring was commendable which ended up enhancing the overall flavour. Nicely done Pathshala!
Price | Rs 129
6. Pizza Pataka Wrap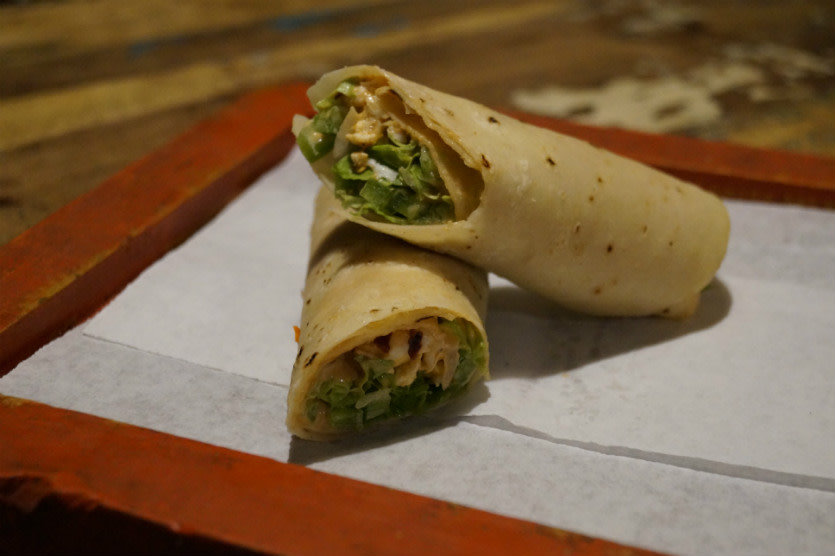 Considering our experience from the previous items served, we had great expectations from this one which somehow failed to live up to it. Small cubes of pan fried cottage cheese, diced onions and capsicums along with thousand island mayo was rolled in a chapati made out of fine wheat flour before being served to us. We were upset at the absence of mozzarella cheese in the wrap which led to the dilution of the concept of this item as a whole!
Price | Rs 10
All in all, this place can be bookmarked for times when you are low on budget but still crave good food. A visit here with friends can turn out to be a mesmerizing experience. Happy munching!
Meal For Two | Rs 550
Location | Cafe Pathshala - KO-12, Near Amity University, Sector 126, Noida
Here's Their FB Page | https://www.facebook.com/Cafepathshala