Disclaimer: Bearing in mind the current health crisis befalling the city and the world at large, we're tweaking our content policy and recommendations. Stay positive, keep hygiene levels up and don't fall prey to panic and misinformation.
All you hummus and pita fans, we've found a new place for you guys to try your favourite cuisine at - and yes, of course we're talking about delish Lebanese! If you thought shawarma and hummus and pita were the extent of good Lebanese food in India, you couldn't be more wrong! Zizo's one brand that's been loved for the crazy variety of authentic Lebanese - a supremely under-explored cuisine in the city, that it brings to the table - literally.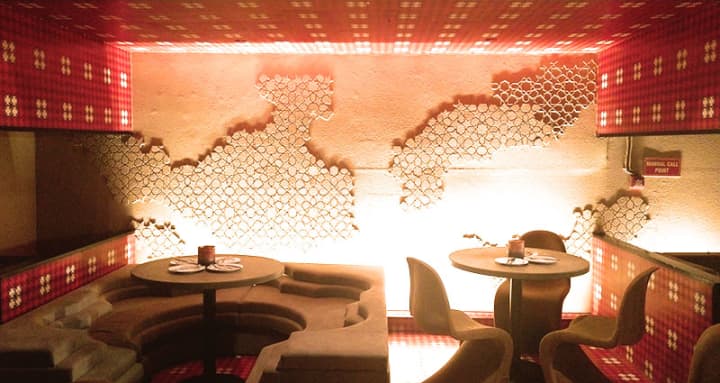 Z by Zizo in Gurgaon's Cyber Hub is where our endless craving for good hummus took us and here's exactly what we treated our taste buds with and no, it's NOT shawarmas! Take a look at these six scrumptious dishes we stuffed our faces with here:
1.Trio Hummus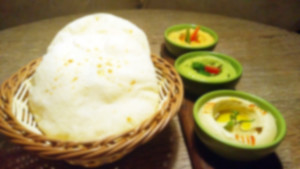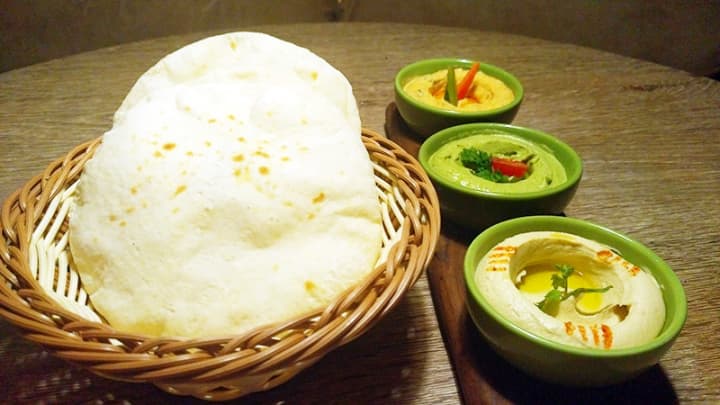 This HAD TO be the first thing we ordered! Freshly baked, fluffy pita bread served with three kinds of hummus - traditional, pesto and spicy. Our favourite turned out to be the spicy kind, as it was not-so-spicy and had a distinct flavour that made us keep dipping our pita right in! The pesto hummus was definitely made with a flawless recipe, so basically this one makes for a great appetizer!
Price | Rs 320
2. Mutton Kibbi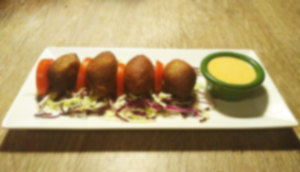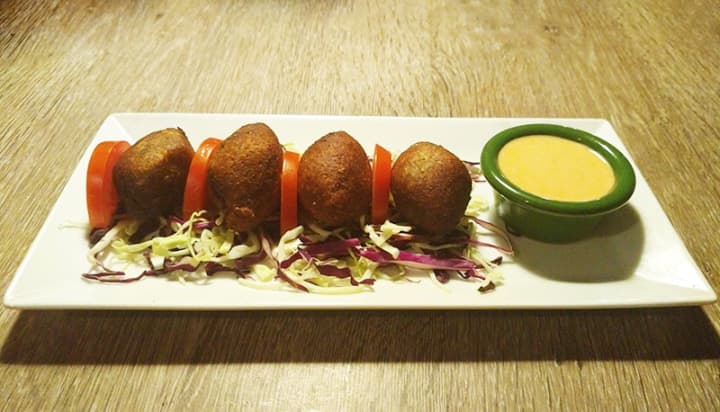 Meatball lovers pay attention - this outlet surely knows how to mince its mutton to absolute perfection! These soft, melt in your mouth meatballs were served on a bed of purple cabbage accompanied with a curd-based dip. These crispy-looking spheres were, in fact, so soft that they crumbled into delicious bits the moment we dug our forks in!
Price | Rs 320
3. Hummus Ras Afsoor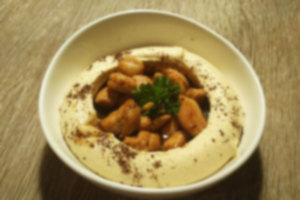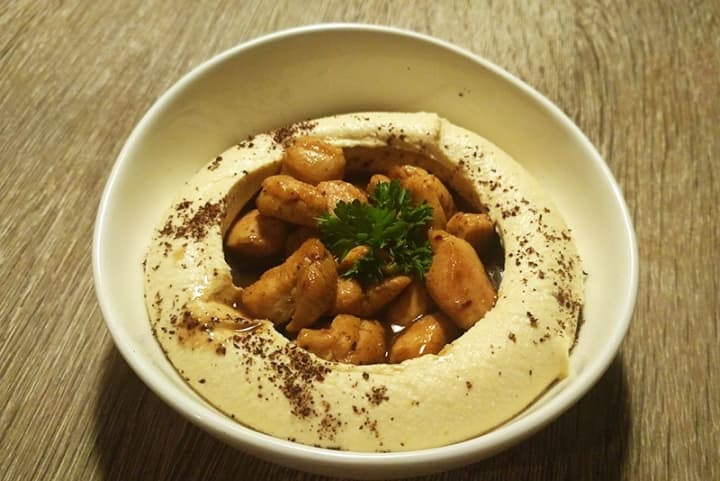 This is one of the most interesting dishes we've had in recent times! Perfectly seasoned succulent pieces of chicken dripping in tangy pomegranate sauce sitting in the centre of a crown of traditional hummus, we relished EVERY. SINGLE. BITE! The hummus was smoothly cutting through the tanginess of the sauce and the chicken was melting in our mouths. Now that's a culinary experience we won't be forgetting anytime soon! *Still drooling*
Price | Rs 380
4. Grilled Chicken Piccata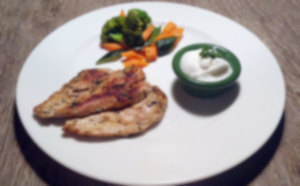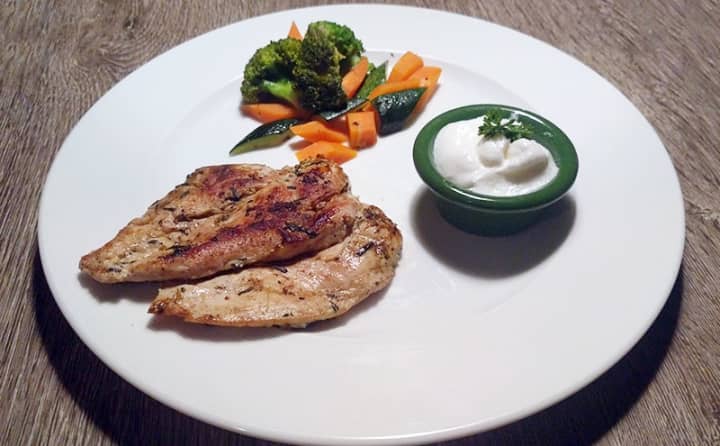 After the lovely Ras Afsoor and Mutton Kibbi, we were ready for our next meaty dish of the evening. Accompanied by a side of sautéed vegetables (broccoli, beans and carrots) and sour cream, the chicken breast was cooked well on the sides and we happily dug our forks in and polished it off.
Price | Rs 420
5. Vegetable Tajine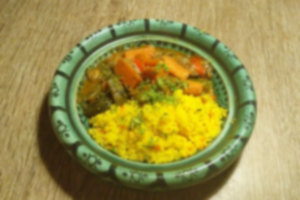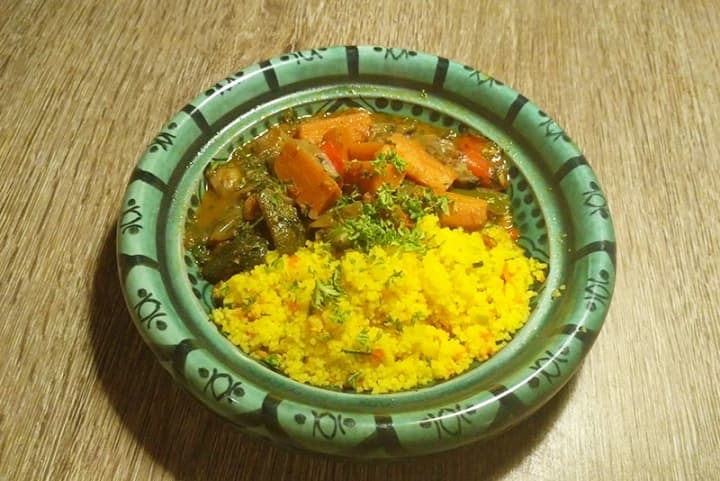 This dish offers an absolute festivity of vegetables, so you'll find your quota of veggies in this one dish! Accompanied with some really flavourful couscous that would have pretty much sufficed on its own as an individual dish, the tajine had a unique taste to offer with every bite. The almost spicy veggies were perfectly complementing the raisin and prune broth they came soaked in. We loved even the presentation of this dish - you have to try this!
Price | Rs 390
6. Lady's Arm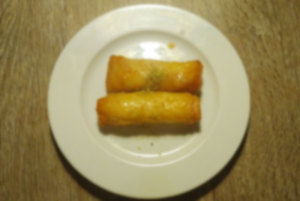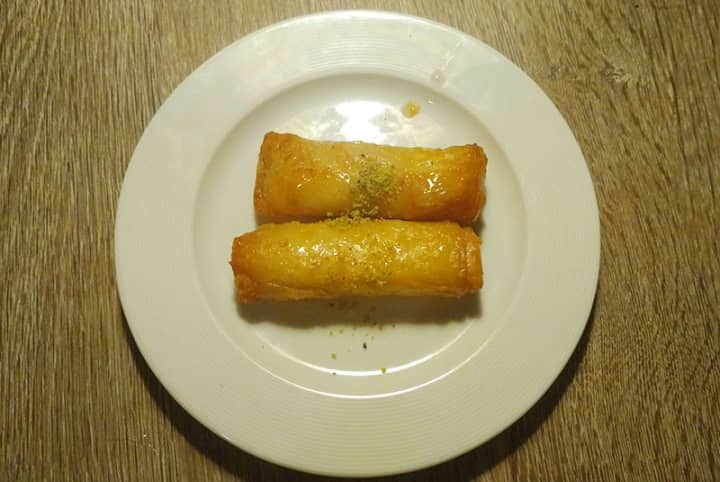 Finally, we ordered their most recommended dessert. Essentially a pastry roll glazed with sugar syrup and stuffed with toothsome Lebanese custard, this dish is definitely worth a try! It's not as sweet as it sounds, which means you can enjoy more of it without feeling too guilty. With a flawlessly crisp crust adorned with powdered pistachio, we gobbled this up in a jiffy!
Price | Rs 220
The décor of this place is quite peaceful and classy, giving each set of customers some much-needed privacy of their own. And with the surplus of ah-mazing dishes to choose from here, we're definitely going back - how about you?!
Where | DLF Cyber Hub, DLF Cyber City, Gurgaon
Here's Their FB Page | https://www.facebook.com/ZizoIndia/